The pandemic has undoubtedly affected the Philippine economy, resulting in 4.25 million jobless Filipinos in September 2021,[1] the highest since the start of the coronavirus outbreak. This could very well be the reason many started looking for business ideas with 50K capital in the Philippines.
In fact, around 88,000 new online businesses were registered with the Department of Trade and Industry (DTI) in 2020 alone,[2] with 750,000 more expected registered new online businesses by the end of 2021.
Almost always, Filipinos find the silver lining, no matter how dire the situation is. When one door closes, a window of opportunity will open sooner or later. And this time, you can be your own boss and work within the comforts of your home.
Top 9 Business Ideas with 50K Capital in the Philippines
There's a new paradigm shift as more people are working freelance and starting their own home-based businesses. So even if you haven't lost your job, the pandemic may have already inspired you to look for side hustles through small businesses you can start with PHP 50,000 or less.
Know your options so you can decide. We rounded up these businesses ideas with 50K capital in the Philippines.
1. Online Tutorial Services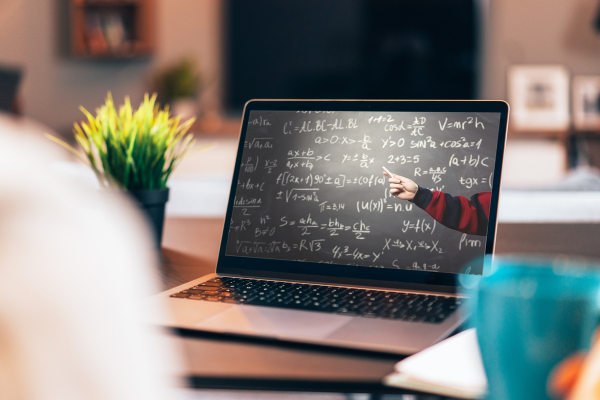 Startup cost: PHP 40,000
Potential monthly income: PHP 10,000 and up
A business under 50K pesos? Yes, there is! If you have around PHP 40,000, you can already buy a decent laptop or desktop computer, pay for fiber internet installation fees, and purchase a reliable headset. These can help you start an online tutorial business that can cater to students of all ages.
You have the opportunity to earn at least PHP 10,000 a month, depending on the scope of your services. You can even apply as a teacher online and teach students of different nationalities, minus the eligibility documents like a transcript of records or teaching certificates.
"Since the business is very time-dependent, planning is key," Mica, a private tutor for grade-school kids, advises. "Especially during busier weeks, you need to plan in advance and consider unavoidable circumstances, such as when your students come late or change schedules at the last minute."
So if you have a knack for getting kids to listen to you, and you've excelled academically, consider online tutoring as a business.
Related: How These Filipino Entrepreneurs Turned Pandemic Challenges Into Success Stories
2. Blogging/Writing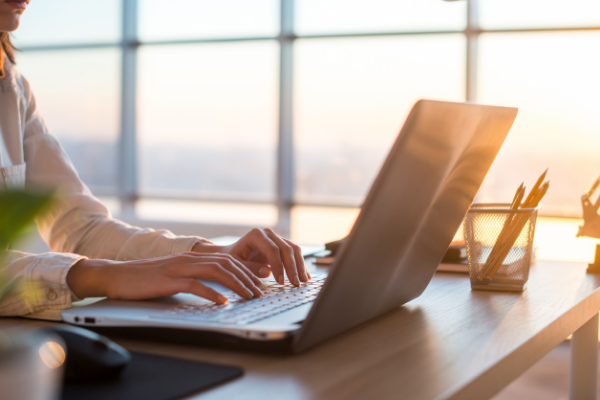 Startup cost: PHP 35,000
Potential monthly income: PHP 12,000 to PHP 40,000 (or even higher)
"There are so many options to choose from when it comes to monetizing a blog," says Jason Acidre, author of Kaiserthesage.com, a blog about SEO and content marketing. "Consider affiliate marketing, ad displays, or selling products and/or services when blogging."
What does it take to start a successful blog? According to Jason, it's "research and writing skills, knowledge in building traffic and your personal brand, building relationships with your network, and identifying opportunities."
If you have a penchant for word play, turn your writing hobby into a business with just 50K capital. Be it writing online articles or the next Harry Potter saga, there are numerous ways to generate income through writing.
PHP 25,000 will get you a standard laptop, and you can type away on Microsoft Word or Google Docs. You can be a contributor for online blogs and websites; you can look for writing gigs via Upwork or Onlinejobs.ph; or you can write your own full-length novel and either be a ghostwriter or self-publisher.
Of course, if you want to self-publish, there are additional costs, like editor and book design fees, as well as marketing and promotional expenses.
Read more: 14 Pandemic-Proof Business Ideas You Can Start Today
3. Accessory Business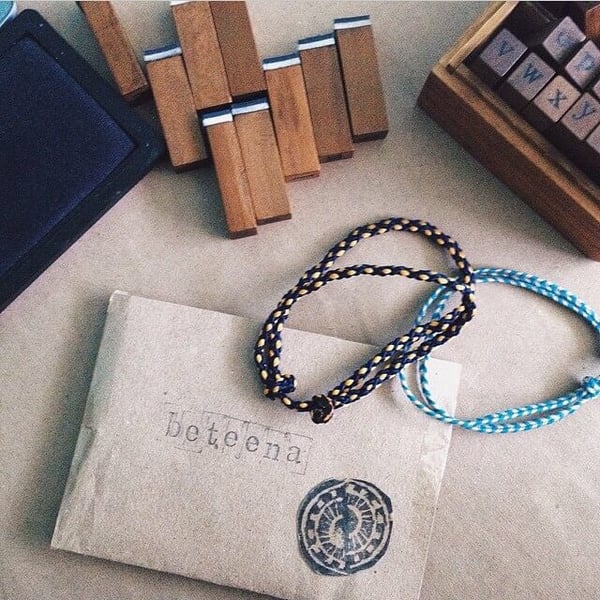 Startup cost: PHP 10,000
Potential monthly income: PHP 5,000 to PHP 15,000
"If you want to start selling accessories, then online channels are your best bet for distribution," Pat of Bahia Accessories begins. Bahia Accessories is an online store selling unique, handcrafted goods from rope, fabric, and other scrap materials. "Not only is online the cheapest means, but you'll be able to reach a wider audience through social media."
PHP 10,000 is a good amount for the capital, but it can increase depending on factors such as expensive materials. The use of leather can also raise your startup cost to PHP 30,000.
The initial amount, though, is enough to cover labor, materials, overhead costs, product development, and even website design for accessories such as small pouches, bracelets, and drawstring bags.
Upon establishing your small business, you can also join tiangges and craft markets to further expand your reach. This is one of the easiest and most profitable 50K business ideas in the Philippines, especially if you have a passion for designing and wearing accessories!
Read more: Business Loans for Startups in the Philippines
4. Online Retail Store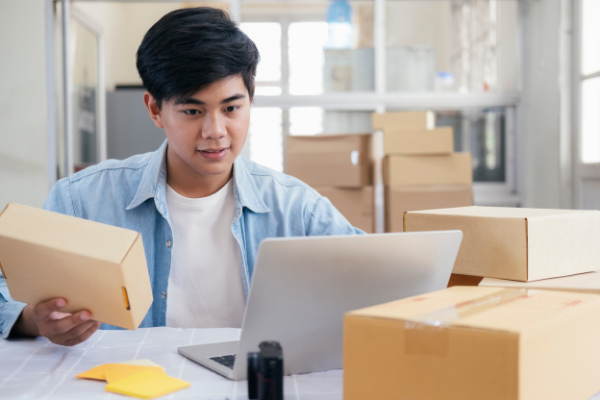 Startup cost: PHP 15,000 to 20,000
Potential monthly income: PHP 10,000 to PHP 15,000
"You need the passion to last. It's exciting at first—starting a clothing business—but once the thrill dies down and the responsibilities set in, you have to keep going," CJ, an online retail entrepreneur, narrates when asked about the ins and outs of starting her store.
"I started with PHP 20,000. That was enough to cover expenses for materials, labor, and photo shoots for marketing and promotional purposes."
"Aside from passion, you have to accompany that with innovation and financial knowledge," she continues. "With the rapid pace at which trends are set, you need to keep your client base interested. This does not only encompass the designs of your clothes but other initiatives as well. As for financial knowledge, it's important to do the math. A cost-benefit analysis will allow you mathematical proof of whether your venture will be worthwhile or not."
You can use Facebook, Instagram, or Carousell to set up shop. There's also Shopee and Lazada if you want to play with retail giants.
Apart from clothes, consider selling shoes, bags, and beauty products, too, as these are popular and fast-selling. You can also sell grocery items online and arrange delivery, especially when people prefer to buy online these days than fall in line at the grocery store.
Read more: Want to Earn Extra Money? Here are 8 Summer Business Ideas Perfect for the Hot Season
5. Food Cart Franchise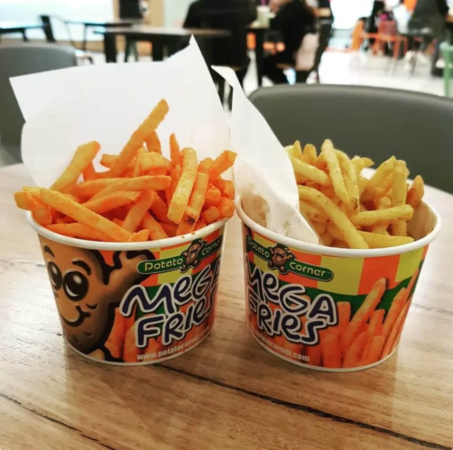 Looking for a food franchise under 50K in the Philippines? Why not consider a food cart franchise? This will allow you to learn the ropes of business with a system in place.
Food carts offering one or two products usually start at a franchise fee of PHP 35,000, perfect if you're looking for business ideas with 50K capital in the Philippines. This package already includes equipment, training, and customer support, to name a few. If you want to invest in larger franchises, expect the franchise fee to be much higher.
Make sure you have an emergency fund when unforeseen events come up. In relation, also consider your monthly rent for your cart as this will eat up a portion of your earnings. Placing a PHP 35,000 food cart in a mall might not be a good idea if you'll be paying more on rent than what you're earning. Make sure to take all business costs into consideration before taking the plunge.
You should also consider the possibility of paying royalty fees each month which may range from PHP 1,000 and up. Some franchise businesses will not ask you to pay royalty fees but require you to buy supplies from them with a minimum order each month.

Here are some food cart franchise options you can consider:
Siomai King
Franchise fee: PHP 15,888
Siomai King[3] offers an online franchise under 50K in the Philippines starting at PHP 16,000. Aside from the franchise, you also get your own online store, marketing tools, and marketing videos, as well as a discount of up to 70% on their food products. But you'll need to provide your own laptop or computer, cellphone, and internet connection.
Master Corndog
Franchise fee: PHP 16,499
For only PHP 16,499, you can be a Master Corndog[4] franchisee and start selling flavored corndogs like double cheese, classic original, bacon-wrapped, and chocolate butter corndogs. This franchise in the Philippines below 50K already includes a brand new food cart, electric fryer, stainless tray, strainer, plus other equipment and PHP 1,000 worth of food products.
Meals on the Go
Franchise fee: PHP 23,999
Want to try selling adobo and pork ribs meals on the go? Then save at least PHP 23,999 and you'll get a franchise package that includes:
A set of equipment and utensils
Brand new food cart
Product manual costing
Training video
Seminar kit
PHP 2,000 worth of food products
Buko Factory
Franchise fee: PHP 35,000
Here's another franchise below 50K. What can be more refreshing on a hot day than cold, freshly-prepared buko juice? Customers will definitely love to visit your Buko Factory[5] stall that offers buko with ube, mango, avocado, and melon.
With a starter package at PHP 35,000, you'll get a collapsible cart, blender, funnel, T-shirt, PHP 1,000 worth of products, and training. The contract for this franchise lasts for three years and no renewal fee is required.
Rice Retail Business
Franchise fee: PHP 18,998 (Starter Pack)
Did you know that you can already have a rice business franchise under 20k in the Philippines? Rice is our staple food, so being a rice retailer can bring in daily sales. For less than PHP 20,000, you can avail of a rice business starter package[6] which includes:
3 sacks of rice
Scooper
Ecobag
Tarpaulin and flyers
e-Services (bills payments, e-loading, remittance, travel and tours)
Wellness products worth PHP 10,000
Insurance
6. Make-up Services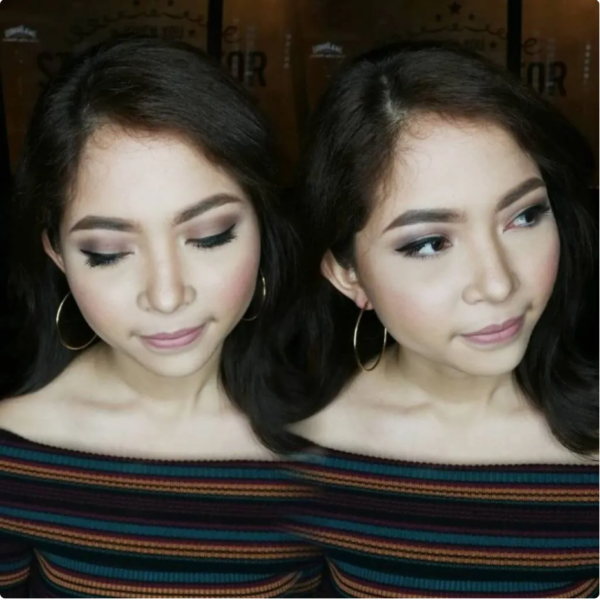 Startup cost: PHP 50,000
Potential monthly income: PHP 3,000 to PHP 50,000
From weddings to private lessons, there are numerous ways you can monetize your talent with make-up. A professional brush set will cost around PHP 4,000, while a set of high-quality products can cost up to PHP 28,000.
"When I was starting out, I didn't have enough money to buy foundation in a variety of shades," Rai, a make-up artist, says. "One beauty hack I did was to buy the lightest and darkest shades and mix them to match various skin tones of my clients."
One of the key things to success is tapping your network. You may start out small with only a select group of clients. But if you deliver well and let your work do the talking, your network will organically grow through referrals.
You can also post tutorials and make-up videos on YouTube, which can help grow your network. So do your magic with makeup and explore this business worth 50K in the Philippines.
7. Photography Business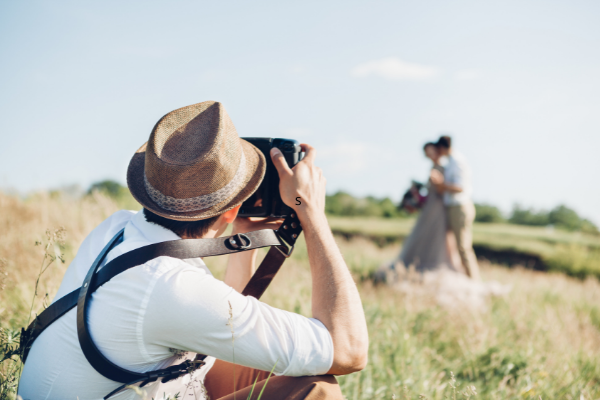 Startup cost: PHP 50,000
Potential monthly income: PHP 5,000 and up
Are you a creative looking for more 50K business ideas? There are numerous ways to monetize your knack for capturing people's special moments or picturesque scenery. You can offer your services during events or sell your photos online.
PHP 20,000 will get you a DSLR, which offers superior quality compared to point-and-shoot cameras. However, if you want to turn your hobby into a business, you'll need more equipment to expand your scope of services. Apart from a dependable camera, you'll need extra lenses depending on projects (wide-angle versus zoom lenses), extra batteries and SD cards, and lighting equipment, just to name a few.
Have a portfolio ready and sprinkle your social media pages with your photos to show the quality of your work. Make sure to tap your network, especially when landing your first gigs. If your clients are happy, they won't hesitate to refer you to their family and friends.
8. Delivery or Pasabuy Business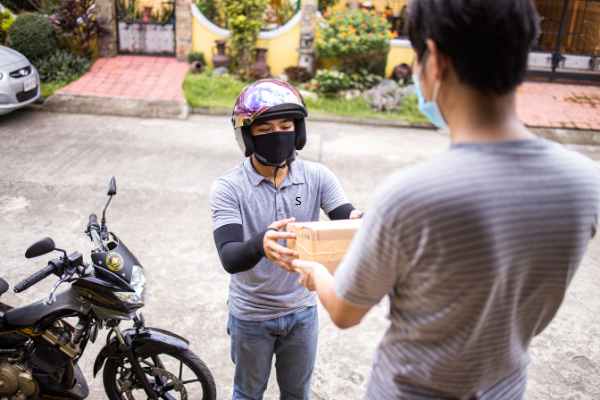 Startup cost: PHP 5,000
Potential monthly income: PHP 5,000 and up
The pandemic has placed delivery services in a top spot for customers who don't wish to go out to buy what they need. If you're thinking what business to start with 50K in the Philippines, why not establish your own delivery service?
To start your own delivery or pasabuy service, you'll need a valid driver's license. But if you're going to use a bike or e-bike, you can still offer delivery services without a license as long as deliveries will be within your vicinity only and you'll be using barangay roads. More importantly, you won't need to spend on fuel and charge your customers more on delivery fees.
In case you haven't heard of it yet, pasabuy is similar to delivery services, only the customer decides what to buy at a specific store or restaurant and you just charge them a fee for the service.
9. Selling Refilled Water Gallons from Home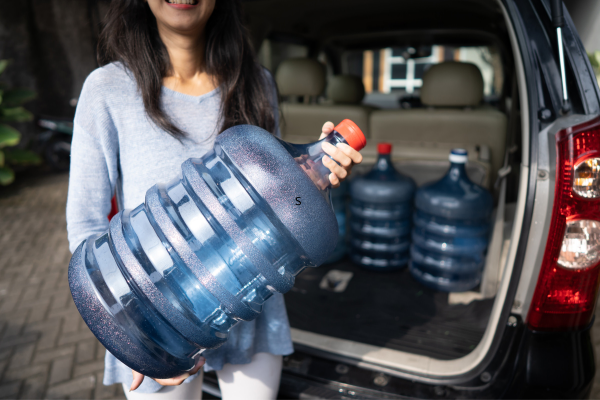 Startup cost: PHP 5,000
Potential monthly income: PHP 3,000, depending on your scope
Having a water refilling station usually requires huge funding of up to PHP 500,000. But with just a small amount, you can start a water refilling service business or distributorship.
What you can do is to talk to a refilling station to purchase water in bulk and have your customers pick it up from your home. You can also opt to deliver the refilled gallons to your customer's houses depending on the number of orders.
Some refilling stations let you buy a 5-gallon water bottle with a refill for PHP 18 which you can resell at PHP 30. Just make sure you have fulfilled the required minimum orders, which may range from 10 to 30 bottles per day.
How to Future-Proof Your Business
Competition, finances, and registration are three challenges to overcome when starting a business. More distribution channels open up more opportunities for businesses and consumers alike, but this also means an increase in competition. Keep in mind that there will always be competition, and what's important is to find your strengths and niche.
As for finances, a lack of capital can limit you. Consider this a challenge. Being tight on finances will allow you to maximize what little you have.
Lastly, whether you're a freelancer or a small business owner, it's important to pay your taxes. This is your responsibility and will make you eligible government benefits and loans.
In addition, if you plan to buy a house or a car and need to take out a loan, you'll need to show your income tax returns. Registering with the BIR is not only for employees but includes those who are self-employed as well.
The risks and challenges of starting a business on your own are high and many. The key is to keep going. Never be discouraged. As Kim Lato, founder of Kimstore, said in an interview with Moneymax, "Take the risk. You won't be on a high all the time. Sometimes there'll be lows. The only thing that makes me different from another person is that they didn't try."
Final Thoughts
Choosing among these business ideas with 50K capital in the Philippines is a challenge that you can overcome with enough research and planning. PHP 50,000 is not a small amount of money to risk, especially considering how hard life is right now with the pandemic. When deciding on a business idea, consider your location, the people around you, their needs, and your available resources.
If your current finances can't cover for a good start, then a personal loan can help. Paying for reasonable interest on funding or capital won't hurt that much if it's for a good business venture that will let you earn a profit and keep your finances rolling.

Sources: