Many biz giants that make the products or services you're consuming today started small. Apple and Google started in a garage. Jollibee was once a humble ice cream parlor before it became a food titan that acquired known brands like The Coffee Bean and Tea Leaf, Mang Inasal, and Burger King. Potato Corner used to be a food cart business before it turned into an international food franchise brand.
Their stories are surely inspiring, but before they reached the glorious success they're enjoying right now, the founders took the time to plan everything, observe trends, and take risks. They proved that there are no shortcuts to great feats. So, if you want to start a venture that can potentially become the next big thing in the country (or in the world!), you may need to check out this guide.
Want to make it big in the business someday? Get started with these steps and tips for how to start a small business in the Philippines.
13 Steps to Starting a Small Business in the Philippines
1. Create a New Market or Benchmark
Be innovative! You have two choices on what business you want to venture in.
First, offer something that's not yet on the market. How can you make your business stand out? Think creatively and identify an innovative product or service that can satisfy the needs or provide a solution for your target customers.
Second, benchmark successful businesses. Observe what they're doing right and create something greater.
You can also apply through PhilGEPS if you're interested in having government agencies among your roster of clients. This allows your business to grow by expanding your network.
2. Validate Your Small Business Idea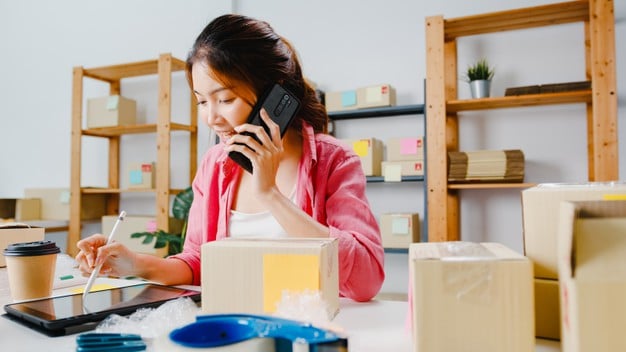 You may have something in mind that you believe will be a big hit. But does your small business idea really have the potential to succeed?
Conduct market research[1] before you start a small business. Find out if the product or service you're considering selling is something people need and would be willing to pay for. Check also if other businesses in your area are offering the same product or service and what the competition is like.
Already have a validated business idea? Check out these articles on how to get started!
3. Plan Your Business Finances
When figuring out how to start a small capital business in the Philippines, know that it will involve some capital. You need money to buy equipment, tools, supplies, and materials, as well as to cover ongoing costs for six to 12 months before you make a profit.
Start with listing down all the required expenses for starting your business. Group them into two categories:
One-time startup costs: Market research, branding, licenses and permits, initial inventory, grand opening event, etc.
Ongoing costs: Rent, marketing, employee salaries, taxes, etc.
It's also important to have backup funds. When you start a business, you have to allocate backup funds (aside from your initial capital) that will sustain your business. It will take time for your product to be known. When you're starting out, it's normal to suffer some loss. If you don't have backup funds, how will you sustain your business?
Need to add more funds to start your business? Try applying for a personal loan.
If you want to compare possible options for the best loan in the Philippines, you can easily do it through Moneymax. You can even apply for one through us!
Fund Your Goals with a Citi Personal Loan

Achieve your financial goal—whether it's a new business, vacation, home improvement, car purchase, or tuition payment—with a personal loan from Citibank.

Borrow up to ₱2 million, enjoy a low interest rate, and pay for your loan for up to five years. If you apply for a Citi Personal Loan through Moneymax until March 31, 2023 (and get approved subsequently), you'll get rewards worth up to ₱10,990! Promo terms and conditions apply.

Note: This product is sold by Union Bank of the Philippines, using certain trademarks temporarily under license from Citigroup Inc. and related group entities.
Read more: Is Getting a Personal Loan Worth It? Here's What to Consider
4. Decide on Your Business Structure
There are many reasons you need to decide on the structure of your business early on. Primarily, it will influence the way your business will operate. It will determine the kind of risks that your personal assets will face. More importantly, it will give you an idea of what kind of legal protection you need.
Small businesses may consider these two types of ownership:
Sole proprietorship - In this type of ownership, everything is under your full control. While the assets are all yours, all losses incurred will be yours, too.
Partnership - It happens when you decide to start a business with other individuals. Depending on the agreement among partners or the amount of contribution for the capital, the liability of each member will be either limited or unlimited.
5. Choose the Right Location
When you buy a house, you need to keep this factor in mind: location, location, location. The same principle applies to starting a small business in the Philippines. For you to get customers, you need to rent a place with high foot traffic. It could be that one tiny kiosk at the mall, a shop downtown, or that spot near the highway.
However, remember that these locations can get very expensive. If you consider this, make sure that you have a sizable budget. Don't forget that the money that you will spend on this will also depend on the floor area of the shop and its amenities.
6. Consult a Business Lawyer and a Tax Specialist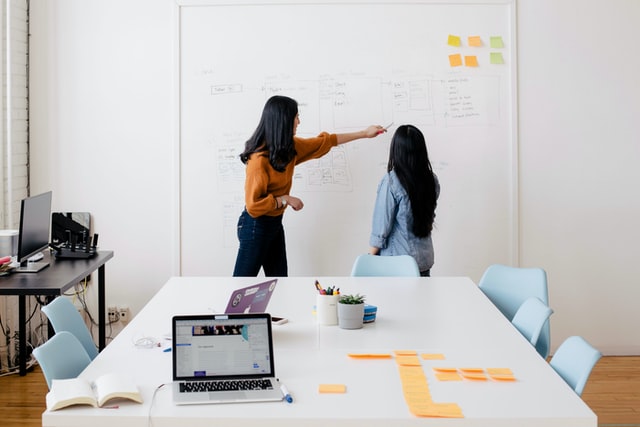 Starting a small business may mean dealing with some legal aspects. This is why you need to consult a business attorney as much as possible. For one, a business lawyer will help make sure that the agreements with your partners and vendors don't have any loopholes and will have clauses that protect your interests.
In some cases, they also give advice on choosing the right type of business ownership or structure. They can even help you review your leasing agreement with office and retail spaces. More importantly, a business lawyer can help you protect your intellectual property.
When it comes to finances, a certified public accountant (CPA) will make sure that you stay current with the laws regarding business taxation. They will teach you the basics of computing and filing your business taxes, maximizing tax deductions, and improving the way you archive your tax-related documents
7. Choose the Best Name for Your Small Business
Your business branding starts with a name. When you're pondering on how to start a small business in the Philippines, make sure to pick a name that not only describes what you have to offer but also will have an easy recall among consumers.
Once you've come up with at least three potential names for your business, verify if it's trademarked or if another business is already using it. If there's none, register your business name with the Department of Trade and Industry (DTI) if you're a sole proprietor.
8. Build Your Brand Identity
Familiarity builds affinity. Aside from a catchy business name, you have to make sure that your brand's identity resonates with your target audience.
Are you going to be a fun brand like Jollibee or a chic and stylish icon like Sunnies? This is the type of question that you need to ask yourself.
Nevertheless, here are the elements that will help you forge your brand identity.
Logo - It's the face of your business, so it must be easily recognizable. It can be a logotype (e.g. Coca-Cola, CNN, Disney, and Google) or a logomark (e.g. Apple's bitten apple icon, Nike's swoosh, or Starbucks' two-tailed mermaid).
Language - Your choice of words is a giveaway of your brand's personality, mood, and tone. Going full English may mean that your brand has aspirational or premium values. Taglish, on the other hand, may mean that your business has a relaxed tone. Most of the time, pure Tagalog and a few colloquialisms may show that your brand is grounded and in touch with the common people.
Colors - Customers are heavily dependent on visuals. Colors are good visual aids, as they convey feelings and emotions and strengthen brand associations.
Typeface - Your choice of typeface also determines the personality of your brand. Serif fonts, such as Garamond and Times New Roman, may show that your brand is formal, regal, or premium. Sans serif fonts, which include Helvetica and Arial, are safe choices for businesses with straightforward offerings (think IKEA). On the other hand, rounded and curly fonts may mean that your business is chill, light, and fun.
Once you have decided on the elements of your brand identity, create a brand bible that your graphic designers will follow when creating your promotional materials. A brand bible ensures that your branding elements look consistent across different materials.
9. Apply for Licenses and Permits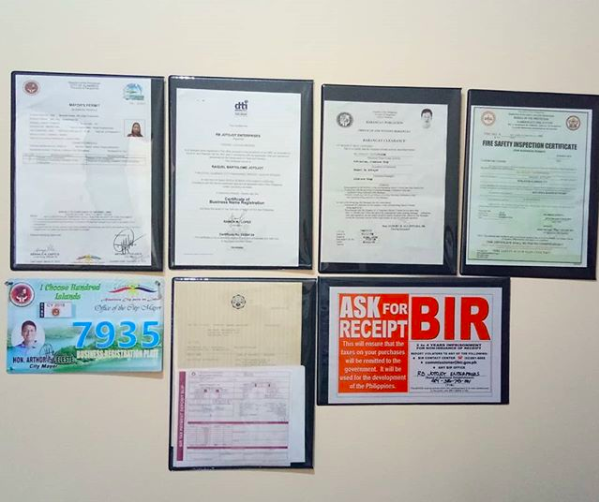 In the Philippines, small capital business owners still need to acquire documents to prove that they're running a legitimate enterprise. This is one rule you shouldn't ignore before starting your business, lest you'll get into trouble with the law later on.
After your DTI business registration, you need to get the permits. Here are the permits needed to start a business in the Philippines. This should be accomplished from the local government where you plan to build your business:
Barangay clearance issued by the barangay hall
Mayor's permit/Business permit issued by the municipal or city hall
Tax Identification Number and BIR registration documents
SSS, PhilHealth, and Pag-IBIG registration as an employer and for new employees
Special permits depending on the nature of your business, such as registration with the Food and Drug Administration for food businesses and with the Bangko Sentral ng Pilipinas for pawnshops, remittance centers, and other financial institutions.
10. Pick the Right People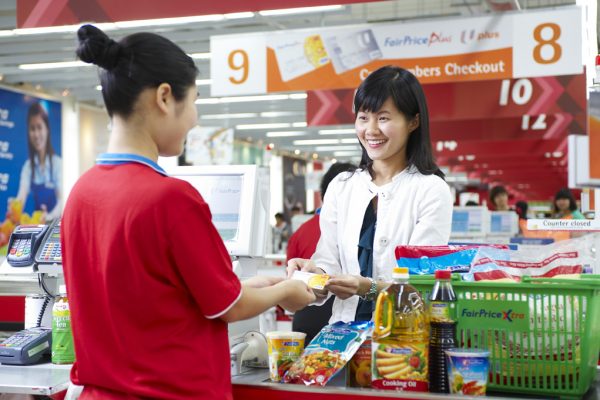 You need a pool of talented, hardworking, and trustworthy people driven to grow your business. They are your greatest asset, so you have to also take care of and grow them. With the right people, you can serve your customers better.
Identify the positions to fill and the core skills, competencies, and responsibilities for each. These will guide you through screening applicants and hiring the right ones.
If you'll run your small business alone without any employee or contractor, you still need people you can run to for support. These could include your family and friends, a trusted mentor, or a fellow entrepreneur who can provide you with advice and motivation during the highs and lows of managing your startup.
11. Create Your Prototype
The heart of the business is your product or service, so you have to make sure that what you'll offer is nothing but the best. This is why you need to create prototypes until you create the perfect item.
If you're an owner of a restaurant, this means trying out different recipes and experimenting with various ingredients to create a unique dish. In case you're a shoemaker, it means coming up with various footwear designs that embody both form and function.
When you create a prototype, you're also figuring out which aspects of the product need improvement. You have to see to it that the product or service is flawless before it gets mass-produced or launched. If you skip this, you'll lose money due to product recalls and customer complaints.
12. Choose the Right Suppliers and Partners
Your products or services are made up of different components or processes, a lot of which are usually sourced from third-party suppliers. With that, always select the vendor or partner that understands the nature of your business. The right supplier will help you make sure that you will be able to deliver your products on time and minimize production costs.
13. Take Advantage of Social Media and Free Website Builders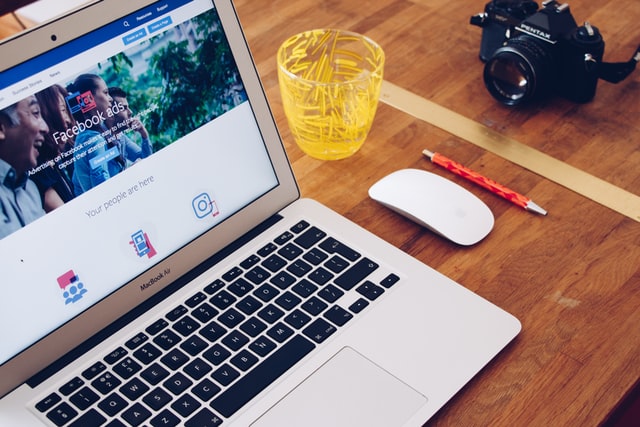 Cut down on your marketing costs by tapping social networks and free website builders such as Wix and Shopify to promote your small business.
This step is especially important if you're starting an online business in the Philippines. You have to be where your target clients are. So if they're frequently on a particular social networking site, you have to build your presence there.
If you can't afford your own website, becoming a social media wizard is the next big thing. You can find various social media tips[2] to help spread the word about your business. Sometimes, you don't even have to spend a dime to go viral.
Top 5 Tips for How to Start a Small Business in the Philippines
1. Be Resilient
As a beginning entrepreneur trying to propel your business forward, expect several bumps along the way. There'll always be setbacks to deal with. But these should not discourage you.
Instead, have the resilience needed to get back on your feet after any challenge that comes your way. COVID-19 is a tangible example of this. The pandemic may have devastated most businesses both big and small, but it doesn't mean no one should try and start a business anymore. There are lots of pandemic-proof businesses to choose from.
The ability to survive any type of setback is what separates great businesses from the mediocre. Start a business that will surely stand the test of time, fate, and nature itself.
Related articles:
2. Have a Contingency Plan
Sometimes, you can afford resiliency only when you're prepared for rainy days and unexpected problems. Having a contingency plan will help ensure that your business will endure any unanticipated events in the future.
Include the following items in your plan:
Insurance - This is to compensate for any losses or cover expenses in case of disasters and customer complaints.
Data back-up - Data is an integral part of your operation. So make sure that everything, from customer details to financial records and even social media analytics reports, is being backed up from time to time (via cloud or a separate hard drive). Data loss makes business continuity more than challenging.
Back-up source of income - The pandemic has taught businesses to have an alternative source of income on standby in case worse comes to worst.
Comprehensive exit plan - If you and your partners decide to dissolve the business, the procedure in your contract should be specific and foolproof. That way, all of you'll be able to avoid misunderstandings and conflict.
3. Be Data-Driven When Making Decisions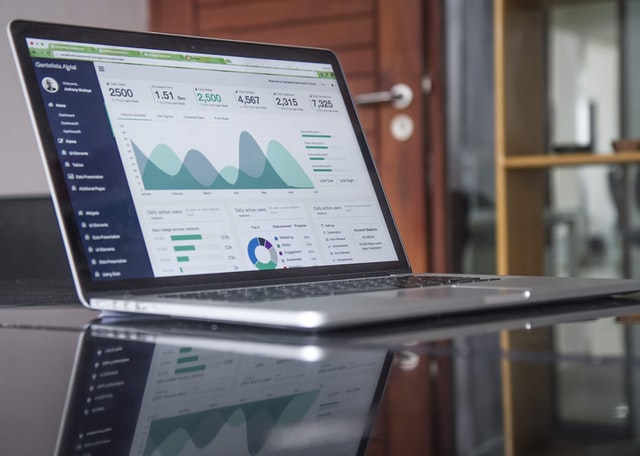 What's great about starting a business in this digital age is the availability of various types of data that will help you with decision-making. You can make precise predictions on customer behavior and trends, which ultimately shape your operations. Data also helps streamline your business processes, which in turn allows you to reduce the wastage of resources, such as money and time.
Data never lies, but don't be too consumed by it that you experience analysis paralysis. Sometimes, an abundance of data may impede critical decision-making.[3]
4. Learn to Delegate
You don't want to do all the tasks by yourself. That would be wasting your precious time!
Multiply yourself by teaching other people some of your skills that they should master. It means more time for you to do more important things for the business.
For example, you can teach someone accounting processes, so you can focus on generating sales. Make sure you only teach your skills to people you trust.
5. Be Ready to Make Sacrifices
Since you need to give a big chunk of your time to grow your business, you're going to miss Friday nights with friends, bonding time with family, and regular sleep. There's also a possibility of losing your life savings. This goes with balancing your needs and wants so that you can follow through with your financial goals.
Final Thoughts
A lot of Filipinos nowadays want to start a small capital business of their own. However, many disregard the importance of the science of business. Instead, we rely solely on intuition. Before you tackle the problem of how to start a small business in the Philippines, you need to carefully study and forecast a lot of factors to ensure that your business will succeed.

Sources: