Read more: DTI Loans for Small Business: How to Apply for P3 CARES 2 Program
Online Fashion Boutique
Start-up cost: ₱15,000 to ₱35,000
Items to invest in: Products for reselling, camera, smartphone, stable internet connection
Clothes, shoes, bags, accessories, and beauty products are among the most sought-after items by online shoppers. You can explore starting your own buy-and-sell business.
Find cheap yet trendy ready-to-wear clothes from Taytay Tiangge or Divisoria, then sell them via Facebook, Instagram, or online marketplaces like Lazada, Shopee, Carousell, or eBay. You can also set up your own website using an e-commerce platform like Shopify.
Invest in a camera so the high-quality product photos on your website can attract prospective customers.
Read more:
Cake and Pastry Business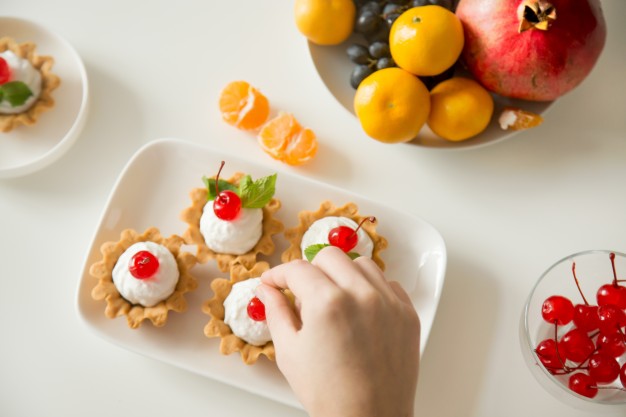 Start-up cost: ₱3,000 to ₱5,000 if you already have equipment / ₱30,000 to ₱40,000 if you still have to invest in equipment and materials
Items to invest in: Oven, mixer, cake pans, cupcake liners, decorating tools, cooling rack, measuring spoons, mixing bowls
Do you like baking during your free time? Why not turn this hobby into a profitable business? A cake and pastry business is a great way to earn money at home. With capital as low as ₱3,000, you can create tasty bread and pastry you can sell online.
Determine your target market and identify your specialty. Don't forget to find a supplier who can provide ingredients at a low price. Lastly, bhuild a Facebook or Instagram page to help you advertise your business.
Bills Payment Business
Start-up cost: ₱5,000 to ₱45,000
Item to invest in: Point-of-sale (POS) device
Great small business ideas in the Philippines solve customers' biggest pain points, like not having to go to payment centers to pay bills or send money.
You can run a digital payment business offering bills payment, remittance, and mobile e-loading services to your neighborhood. With this business with low capital, you can earn an average monthly income of ₱10,000 and recoup your investment in one to eight months.
If you already own a sari-sari store, eatery, internet shop, or any small business, this is a great way to boost your income.
Personal Shopping Services
Start-up cost: ₱10,000 to ₱45,000
Items to invest in: Smartphone, laptop, vehicle
Often called pasabuy, personal shopping is popular among customers who don't want to go out to shop. As a personal shopper, you'll be asked to look for and buy specific items—from simple grocery products to bulkier items such as furniture. Personal shoppers charge between 10% to 15% of the total purchase price.
To start a personal shopping business, you need to know your way around malls and other shopping establishments. You also need to invest in a vehicle such as a motorcycle to make transportation easier. You can advertise your services on Facebook groups, or you can create a website for your business.
Small Business Ideas in the Philippines You Can Start Under 100k
Bicycle Shop Business
Start-up cost: ₱50,000 and up
Items to invest in: Bicycles, bicycle parts, tools
While the Philippines isn't as bicycle-friendly as other countries, the demand for bicycles is growing, especially since cycling is now viewed as a safe and efficient mode of travel.
Aside from selling bicycles, you can offer rentals, repairs, and tools. The capital for this kind of small business starts at ₱100,000, depending on the products and services you want to offer. Set up shop in a high foot traffic area or near a biking destination to boost your chance for profit.
Car Wash
Start-up cost: ₱70,000 and up
Items to invest in: Cleaning products and equipment
There is a steady demand from customers for a car wash service. This is a great business idea if you know your way around cars and auto detailing. You can set up a car wash business in an area with high foot traffic to maximize your business' potential growth. A car wash is one of the best business ideas with small capital that's ideal for car lovers.
Delivery/Courier Services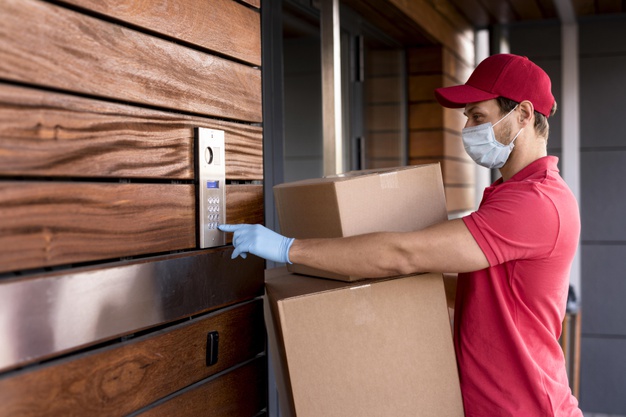 Start-up cost: ₱5,000 to 80,000+
Items to invest in: Smartphone, motorcycle, or bicycle
Demand for delivery services in the country continues to increase as more and more people choose to shop online. Consumers consider delivery as part of their shopping experience, so it's important that a courier takes care of the parcels during transit and delivers them on time.
With this type of small business idea, you'll spend ₱5,000 to ₱80,000 on one vehicle needed for deliveries. You can partner with an online shop to deliver its items or advertise your services on social media.
Have a Bigger Budget? Here are More Negosyo Ideas
Meal Plan and Delivery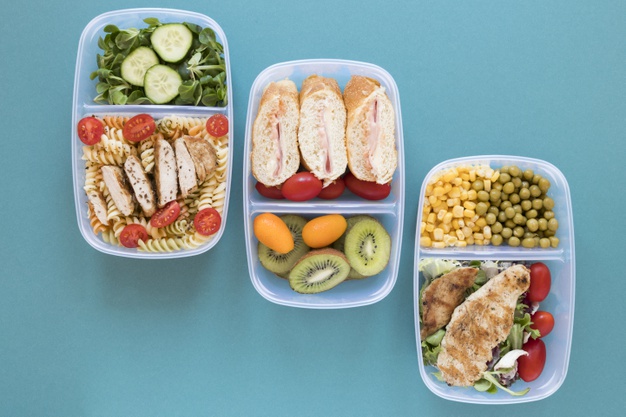 Start-up cost: ₱30,000 to ₱100,000
Items to invest in: Kitchenware, plastic containers, meal ingredients, delivery vehicle
Release the inner chef in you and turn your passion into a profitable business with a meal plan and delivery business. You can target busy professionals who don't have the time to cook healthy and tasty meals, even when working from home.
You can offer weekly meal plans with three dishes delivered every day for seven days. The startup cost for small business ideas in the Philippines like this one can go as much as ₱100,000, depending on the meals you plan to offer and the equipment you need to cook meals.
Home Cleaning and Repair Services
Start-up cost: ₱50,000 to ₱100,000
Items to invest in: Cleaning and repair tools, disinfectants, protective gear
You can start a cleaning and repair business that caters to professionals leading a fast-paced lifestyle. Some of the services you can offer are appliance repair services, housekeeping, and even plumbing.
Aside from tools, disinfectants, and protective gear, you need the necessary training to do home repairs and housekeeping. It can cost a significant amount, but there are online classes you can take for free such as the ones offered by TESDA.
Hair and Grooming Home Services
Start-up cost: ₱50,000 and up
Items to invest in: Hair products, quality grooming equipment
A home service salon is perfect if you're a hairdresser wanting to start their own business. Aside from haircuts, you can offer treatments like hair coloring, rebonding, and perming.
Some of the products you need to get for this business are hair products and quality grooming equipment. You should also be updated about the latest hairstyle trends to better serve your customers and their grooming needs.
Graphic Design and Video Editing Business
Start-up cost: ₱70,000 to ₱150,000
Items to invest in: Graphic tablets, design software, PC or laptop
The rise of Filipino Youtube influencers and vloggers means there's also a growing need for graphic design and video editing. You can use your creativity in design and video editing to start a small business.
With a budget starting at ₱70,000, you can tap startup businesses here and abroad for their multimedia needs. Aside from editing and design skills, you need to invest in a powerful computer, graphic tablets, and industry-standard graphic programs for this business. It's one of the small business ideas in the Philippines that require an extra set of skills.
Local Grocery Store Business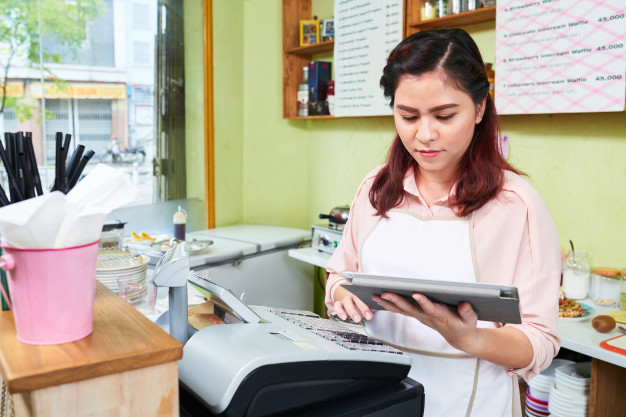 Start-up cost: ₱70,000 to ₱200,000
Items to invest in: Grocery items, shelves, plastic bags, label makers, refrigerator
A local grocery store is like a sari-sari store, only bigger. You can set up this business idea with ₱70,000 to ₱200,000, depending on the store's size and location. However, its profit margin is 20 to 30% if the business is booming.
You can set up a local grocery store in an area where there are no local markets nearby. You can also offer services like online shopping and delivery to stand out from the traditional local grocery stores.
T-Shirt Printing Business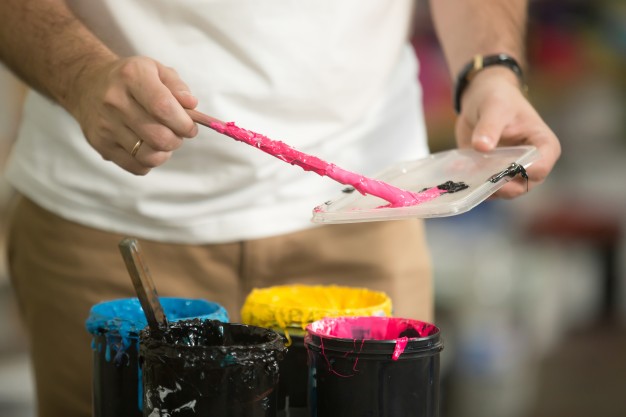 Start-up cost: ₱80,000 to ₱200,000
Items to invest in: Computer, printer for pigment ink, printer for sublimation ink, heat press, silkscreen line table, rotary press, flash dryer, frames, squeegees, t-shirts
It's easy to earn from a t-shirt printing business, especially if you already have connections with companies and organizations. Apart from customized tees, you can also focus on printing office uniforms, jerseys, hoodies, and canvas bags.
However, before putting up this kind of business, it's best to learn different printing methods (digital printing, silkscreen, direct-to-garment) for a more specialized venture. You can start your business in a spacious garage at home or rent a small commercial space.
Laundry Shop Business
Start-up cost: ₱70,000 to ₱250,000
Items to invest in: Washing machines, dyers, baskets, detergents
A laundry shop offering pickup and delivery services is a perfect small business idea in the Philippines if you live near condominiums and business districts. Despite working from home, individuals may find it hard to squeeze in household chores during office hours.
Laundry shops typically charge ₱150 to ₱250 for 8kg of laundry, including washing, drying, and folding. Pickup and delivery may incur delivery charges, but you can offer this service for free as a promotional deal.
For your reference, here is a laundry shop business plan sample:
Decide on a type of laundry business. Do you want a laundromat or a wash and fold service?
Think about your business name. Brainstorm and choose a catchy yet unique business name.
Write a business plan. Create a comprehensive overview and actionable plan for your laundry business.
Find a location. This is very important. Apart from location, choose a commercial space with good plumbing and water line hookups.
Register your business. You need to prepare for this step whether you're franchising or starting a laundry business on your own.
Get the proper permits and licenses. You'll need a business permit from both the mayor and barangay of your chosen location.
Get the proper equipment. A huge chunk of your capital will go to this so prepare and budget wisely.
Market your laundromat. Take advantage of free platforms like Facebook and Instagram when promoting your laundry shop business.
Pest Control Services
Start-up cost: ₱100,000 to ₱250,000
Items to invest in: Pest extermination equipment, pest control products, protective gear
Pests exist everywhere and can compromise our health and sanitation. A pest control service helps eliminate these unwanted pests, protecting households and businesses from infestation. You can offer fumigation, termite control, and rodent control to residential and commercial customers with one of these small business ideas in the Philippines.
Food Cart Franchise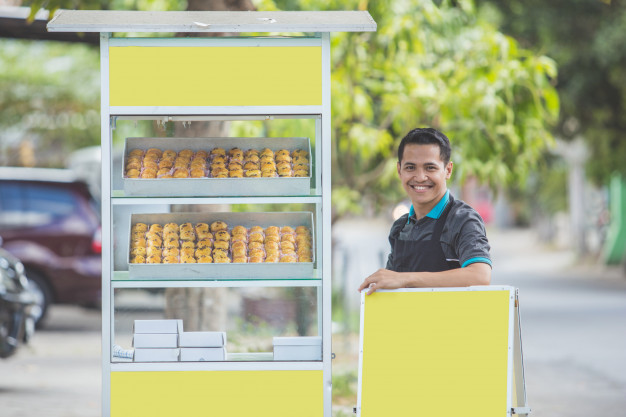 Start-up cost: ₱50,000 to ₱300,000
Items to invest in: Whatever item you think can improve your business. Franchisers usually provide equipment and initial supplies to help start this kind of business
Food carts offering one or two products typically start at a franchise fee of ₱50,000, which includes equipment, training, and marketing support. More popular food cart franchises can cost as much as ₱300,000.
When investing in a food cart business, choose a location with good foot traffic such as malls, terminals, and cafeterias. Also, don't forget to secure an emergency fund for unforeseen circumstances. Remember that real profit only comes in once you've earned the money you've invested in your franchise fee.
Read more: 35 Food Franchise Businesses You Can Start Under ₱1 Million
Water Refilling Station
Start-up cost: ₱100,000 to ₱350,000
Items to invest in: Water refilling machine, slim water bottles, round water bottles, heat gun, stickers, delivery vehicle
If you find a place with no water station or far from one, take the opportunity and put up a water refilling business. There is a high demand for clean and drinkable water, especially in rural areas.
With a budget of ₱100,000, you can franchise a water refilling station like Crystal Clear or Bluewaters. Starting your own brand, on the other hand, can cost as much as ₱350,000. The investment is worth the money, though. Water is highly profitable and does not expire unlike other products in the market.
FAQs on Small Businesses in the Philippines
1. Do small businesses pay taxes in the Philippines?
If you earn only ₱250,000 or below each year with your small business, there's no need for tax registration, according to the Department of Trade and Industry (DTI).[4]
2. Does a small business need a business permit?
Yes. According to the DTI, all businesses are required to secure a mayor's permit or municipal license from the city or municipality where they are located. This is to ensure compliance with the standards and requirements of the business locale.[5]
Read more:
Final Thoughts
Did you find any small business ideas in the Philippines that suit you? Which ones made it to your top ten best small business ideas? With strategy and creativity, you can be your own boss even with low capital.
But before setting up a business, determine your target market. Make sure to explore business ideas with small capital that are highly profitable. You can use your savings as capital or find a business loan with competitive rates to help you raise funds.
Fund Your Small Business with a Personal Loan
Wondering how to start a business with small capital? Start things off with the help of a personal loan. Compare your options and apply for free through Moneymax!
Sources: