In a fragile and unpredictable economy, it's only smart to think about the different ways you can achieve financial independence. Apart from securing a stable job, becoming an entrepreneur is also a good way to grow your income.
But starting a business is no small feat. It requires a lot of thought, courage, and—let's be realistic—resources. Before dipping a toe in the water, you must look around to gauge what types of businesses survive and flourish even in the face of a crisis like the recent pandemic.
You might find that a laundry shop is one of those more resilient businesses, especially in the capable hands of a knowledgeable and experienced entrepreneur. Check out this guide on how to start a laundry business to unlock the enormous growth potential of this thriving industry.
Why You Should Venture into the Laundry Business
The growing labor force in the Philippines[1] drives the demand for more commercial services like those provided by laundry businesses. With a significant part of the population now working onsite, people who lead busier lives no longer have the luxury of time to do their own laundry.
That's why laundry shops are in demand—they fill a market need and offer great value to many customer segments: students who balance school and social life, parents who juggle household chores and childcare duties, and professionals who work hard and want to play just as hard.
People are happy to part with their hard-earned money if it means they can save time, reserve their energy for more important things, and get access to convenient solutions that make their lives easier.
Starting a laundry business means selling not just laundry products and services—it means selling time, flexibility, convenience, and comfort to people who want to enrich their lives. It's a profitable business now and will continue to be so in the future.
In fact, Statista, a leading provider of market and consumer data, projects the revenue of the laundry services market in the Philippines to reach approximately US$88.2 million by 2024.[2]
Moreover, according to market research and consulting company Grand View Research, the global dry cleaning and laundry services market is expected to expand at a compound annual growth rate (CAGR) of 3.4% from 2020 to 2027, with it being valued at US$79.91 billion by the end of the forecast period.[3]
By opening a laundry business, you can become part of a growing market with a good chance of success.
How to Start Your Own Laundry Business: A Checklist of Things to Do
Ready to learn how to start a laundry business? Use this checklist as a guide when writing a business plan.
1. Identify the Type of Laundry Business You Want to Open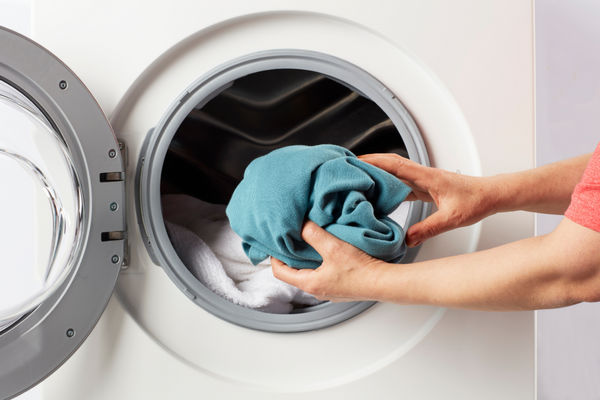 Before anything else, know what your customers want and what you can deliver. Look at where those two intersect and zero in on it. If your target customers are just relatives and neighbors, you just have to figure out how to start a laundry business from home. There's no need for a huge capital—you can use the space and equipment that are readily available to you.
However, if you're looking to franchise an established laundry services brand or start your own laundry business, that's a different game altogether. You can choose between a traditional wash-dry-fold laundry business or a modern self-service laundromat.
A traditional laundry business offers full laundry services. Customers can either drop off their laundry or have them picked up. After which, the shop takes care of the washing, drying, folding, and sometimes ironing of clothes before the customer picks them up again or gets them delivered straight to their place of residence. Customers typically pay per kilo.
On the other hand, with a self-service laundromat, customers can do the washing themselves and get their goods in a shorter timeframe—i.e., an hour or less per load. They also have more control over how their clothes are washed. They can choose their detergent and conditioner as well as make sure their belongings are kept separate from other customers'.
You can also go for a hybrid laundry business that incorporates both the traditional and self-service formats. That way, you can expand your service offerings and capture a bigger market.
2. Raise Money for Your Business Capital and Emergency Fund
To gauge how much you need to start a laundry business, decide first whether you want to franchise or build your own brand. Either way can be costly, but the latter option can cost a little more. That is especially true if you're going the self-service laundromat route, which is largely dependent on machines.
When raising capital for your business, allocate enough budget for your washers and driers (including installation), water tank, signages, and appliances. You should also have sufficient funds for rental fees and overhead expenses.
If you have employees, make sure you're able to give them fair compensation even before your business starts raking in profits. Also, prepare an emergency fund for regular machine maintenance and unexpected equipment breakdowns.
There are a lot of variables you must consider when preparing capital for your business. Check out these business funding options to get ideas on how to raise money for your laundry venture.
---
💸 Get a Loan to Launch Your Own Business with UNOBank
Want to become an entrepreneur? If you need a little help, get an #UNONow loan from UNOBank. Click the banner to get started.
---
3. Find a Location with a Strong Water Supply and Good Access to Your Target Market
Location is always a top consideration when starting a laundry business. It's important to make sure your shop is accessible to your target market. Get a place on the ground floor of a condominium or an apartment complex.
It's also a great idea to set up shop near university belts or school dormitories. Look for areas where there's a huge concentration of your target demographic, then set up your laundry business there.
Another important consideration when choosing a location is the water supply. You need tons of water every day to keep your laundry business operational. If the water supply in your chosen location is poor, your business will take a hit even before it takes off.
The same rings true if you're in an area that's prone to power disruptions. Be strategic about choosing your location—don't just settle for the first available space you find.
4. Purchase Reliable Equipment from Trustworthy Suppliers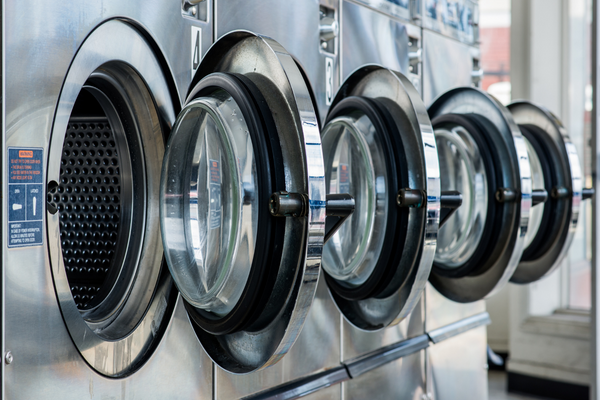 Finding a good supplier can help accelerate your growth. So while you're still in the process of learning how to start a laundry business in the Philippines, research which suppliers can offer you dependable products and after-sales support.
Investing in sturdy, energy-efficient, and feature-rich washer-drier sets will improve your profitability. High-performing machines that can withstand heavy and constant usage may cost more upfront, but they offer greater value down the line, allowing you to save more money on repair fees and replacement costs.
You should also find good suppliers that sell other high-quality equipment for your shop—like laundry nets, digital scales, hampers, chairs, and folding boards.
5. Hire Great Staff and Train Them
The ability to invest in the right people is one of the skills that can make you successful as an entrepreneur. You can't do everything alone. While you're still learning how to start a laundry business, it's important to know the significance of hiring teachable people who are open to broadening their skills and developing themselves both personally and professionally.
You can get an expert to teach your staff the basics of the job, like the best ways to wash and fold clothes. You can also provide guidance on how to keep the laundry shop clean and organized. Also, make sure your staff is adept at handling laundry equipment and machinery so they can assist customers effectively.
It's also important to train your people in customer service, communication, and conflict resolution. You must help them hone their soft skills as they will serve as the face of your business, playing a huge role in attracting and retaining customers.
6. Offer Products and Services That Cater to Different Customer Preferences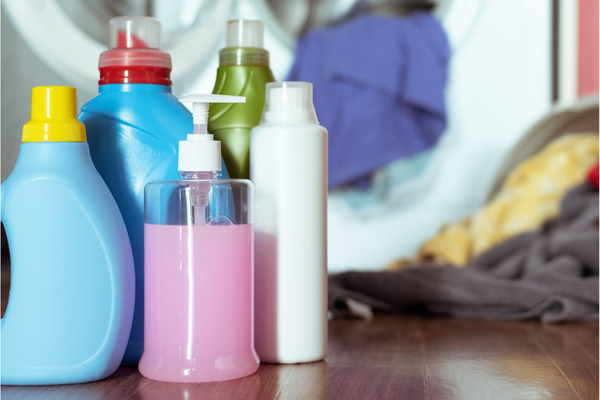 Diversify your products and services. Offer both wet cleaning (which uses water and detergent to keep clothes spick and span) and dry cleaning (which uses a liquid solvent to get the same job done). Some people just prefer one over the other—and it's good to capture both markets instead of limiting your demographic.
If you want to add pressure washing to your services list, you can do that as well. There are many online resources that offer useful tips on how to start a pressure-washing business.
You can also create a new service and innovate based on customer demand. For example, you can offer a quick-dry option to cater to customers who prefer a more basic and cost-effective version of an existing premium service.
Also, make sure your industrial washers and dryers are packed with features. Ideally, they should have basic wash options based on spin cycles and garment types. You can also offer different brands of detergents and fabric conditioners to give your customers enough room to personalize their laundry experience.
Lastly, offer pick-up and delivery services to accommodate customers who can't drop off and pick up their own laundry.
7. Know Your Differentiator and Make Your Space Unique
Still unsure about how to start a laundry shop business in the Philippines? One thing you can focus on in the early stages is developing your unique value proposition or selling point. What makes your business stand out from the crowd? How are you better than your competitors?
To answer these questions, know what you intend to do differently. For example, if you want to offer customers an extra layer of comfort and convenience, get a wider space that can accommodate extra tables and chairs. Take it a little bit further by offering free Wi-Fi and a selection of refreshments that your customers can purchase.
Also, if possible, make your space air-conditioned. Nothing draws people in like a comfortably cold room that provides relief from the heat of the outdoors.
By making these extra adjustments, you can make it clear to customers that laundry day doesn't have to feel like another work day. Rather, it can be a time for people to unwind while still being productive.
8. Provide Positive Experiences to Retain Your Customers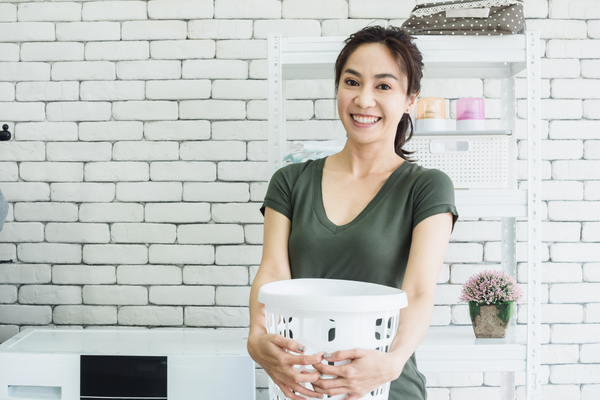 The quality of customer service you provide can make or break your business. What's a good location if your customers aren't happy with your services? What's a cozy and comfortable shop interior if your customers can't wait to walk out your doors, and never return?
Your laundry shop won't last long if you can't crack the code on repeat business. How do you entice people to come back and avail of the same products and services over and over again? A few things you can do: strive to be significantly better than your competitor; ensure consistency in the level of service you provide; and have friendly, engaging, and helpful staff.
Creating a loyalty program that incentivizes customers to return can also help your case. Offer competitive deals and discounts to familiar faces. Earn your customers' trust and confidence so that you'll stay top-of-mind when they need laundry services.
Building a loyal customer base when starting a laundry business can also generate organic buzz and ultimately help you grow your brand and gain more customers.
9. Register Your Trade Name and Logo
If you're a wide-eyed first-time entrepreneur who views business as a space worthy only of creative, strategic, and innovative pursuits, then you're in for a rude awakening. Sometimes, being an entrepreneur means embracing the mundane.
You have to remember that one of the key steps to starting a small business in the Philippines is doing banal things like getting your business registered. You can't run a business without obtaining the right permits and approvals first. It doesn't matter what other steps you've done to start building an enterprise—if you forgo getting it registered, your hard work will be all for nothing.
Keep business registration at the top of your checklist. Make sure it's a priority when figuring out how to start a laundry shop business.
10. Invest in a Good POS System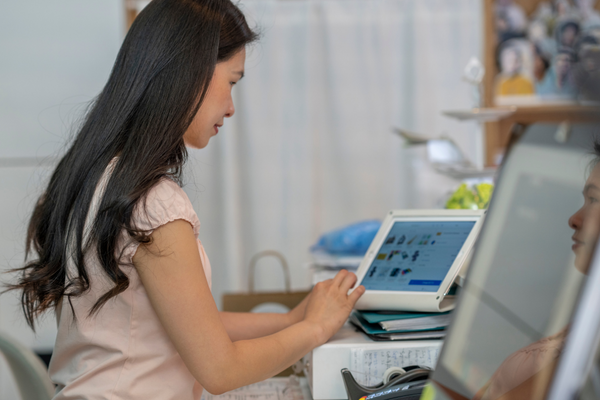 To ensure that day-to-day operations are as standardized and seamless as possible, invest in a point-of-sale (POS) system that's compatible with your business. With a POS system, you can track inventory, access reports, and manage invoices anytime, anywhere. You can also use other features like scanning barcodes, printing receipts, and calculating sales taxes, among others.
When working out how to start a laundry shop, make sure that you factor in a reliable and effective POS system. Doing so will help you not only achieve better efficiency but also promote transparent practices in your business.
Related reading:
Final Thoughts
If you want to better understand the laundry services market before diving even deeper and committing yourself to the industry, then be prepared to go the extra mile. Look beyond online resources and printed books. While those avenues offer vast information about the laundry business, they don't give you access to the personal stories you can get only by having an ear to the ground.
Get to know your local business owners. They might be able to offer useful insights about starting and running a business in general.
Also, look for local laundry business owners who'll be happy to share their wisdom with you. Get actionable tips from them on how to start a laundry business in your location.
While you're at it, talk to the people in your community—your potential customers—to understand their pain points as well as their preferences when it comes to laundry services. At the end of the day, those are the people who can teach you the best lessons for your laundry business to succeed.

Sources: