We all know that rice is a staple in every Filipino household—but one can also argue that so is bread. Pinoys enjoy having pandesal for breakfast, ensaymada for merienda, and a whole box of warm buko pie for pasalubong.
If you feel passionate about baking (or just really consider baked goods as an indispensable part of your diet) and need a profitable small business idea that you can turn into a building block for your business empire, a bakery may just be the right match. The universe may be sending you a signal to finally take a slice of the pie and claim a share of this thriving market.
Read on to learn how to start a bakery business, why you should go for it in the first place, and what fundamental actions you need to take to bump up your success rate.
Why You Should Venture into the Bakery Business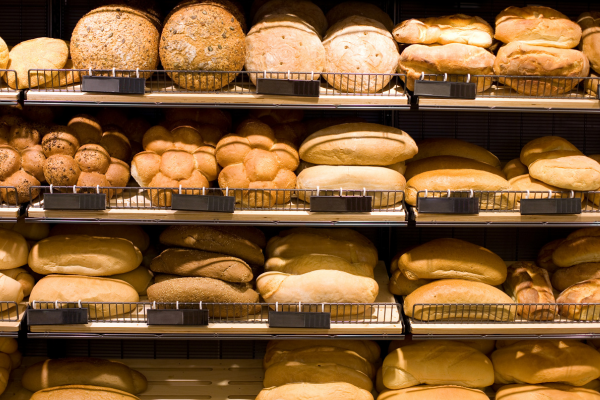 If you're passionate about baking and have the means to start a small business, you already have a couple of good reasons to open a bakery. Still, those two are just icing on the cake. It's profitability that truly tops the list of reasons why a bakery is a good business in the Philippines.
According to market research authority Fortune Business Insights, the global bakery products market is expected to grow from US$ 416.36 billion in 2021 to US$ 590.54 billion by 2028, displaying a compound annual growth rate of 5.12% during the forecast period.[1]
This increased demand for baked goods is due to the public's preference for convenience and affordability. Due to urbanization, many people lead hectic and fast-paced lifestyles that leave them little to no time to prepare their own meals. That in turn has driven the demand for ready-to-eat food like bread and other pastries.
As long as bakery products remain a central part of the Filipino diet, starting a bakery business will always be a good idea.
How to Start A Bakery Business: A Checklist of Things to Do
As with any other business—be it a coffee shop, a laundromat, or a salon—there are certain actions you need to do to set up your own bakery. Use the following list as a guide to help you learn the basics of how to start a bakery business in the Philippines.
1. Immerse Yourself in the Baking Business World
As a beginner entrepreneur, you wouldn't want to start a business with half-baked notions about the grain-based food industry. You want to have at least a working knowledge of the general bakeshop business scene so you can manage your affairs competently from the get-go.
When learning the fundamentals, do market research and analyze the baking industry. List down all your questions and go out of your way to find the answers. Doing so will give you a better understanding and appreciation of this new world that you're getting into.
2. Choose Between Franchising and Creating Your Own Brand
An important thing to consider early on is whether you're going to buy a franchise or build your own business from scratch. Each has its own set of pros and cons—and your choice will largely determine how much control you'll have over your bakery business, as well as how much work you'll do to set it up and get it off the ground.
3. Decide on a Bakery Type or Format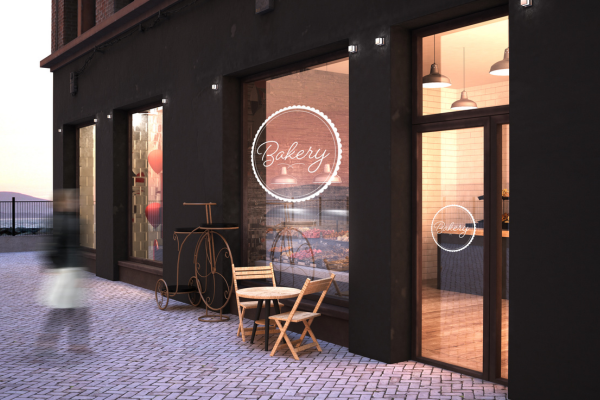 Not all bakeries are the same—you'll learn that quickly while researching how to start a bakery business from home. It's not enough to decide that you want to open a bakery—you need to specify the type or format you prefer. Depending on your choice, you can save on overhead startup costs and maximize your existing resources.
As a business owner, you can decide what to sell and how to sell it. Will you specialize in making artisan bread? Or do you plan to set up a wedding cake shop? Are you open to selling a wide variety of pastries?
You also have different bread business formats to choose from, including the following:
🍞 Counter Style
This is a common bakery format popular among business owners who have limited space to work with. Typically, counter-style bakeries have no dining space, so they can accommodate only to-go orders. While this limits your opportunity to sell more products, it also means you get to save on space and overhead costs.
🍞 Bakery Cafe
Unlike a counter-style bakery, a bakery cafe has a designated area for customers to sit down and enjoy their food. It has wider front-of-house and back-of-house spaces to accommodate not just more customers but also more staff, furniture, and equipment.
Hiring extra people to help you out is a must when running a bakery cafe. Your menu is also more expansive as it now includes beverages. If you have future plans to grow beyond baked goods, a bakery cafe also allows you to serve bigger meals.
Just take note that this format is costlier to set up and run, especially if you're offering additional services like free Wi-Fi.
🍞 Home Bakery
If you're not yet ready to get a commercial space, you can just set up a home bakery. It requires a smaller startup capital as you don't need to acquire extra space or furniture. A home bakery is also different from other bakery formats in the sense that it pushes you to explore online platforms to reach your customers.
Learning how to start a bakery business from home in the Philippines is fairly easy when you already bake at home as a pastime and own the right baking equipment to support your home-based business.
🍞 Food Truck
Food trucks are not as widespread in the Philippines as in other countries, but they're a cost-effective option if you want more mobility, which a home-based bakery simply can't offer.
Mobile bakeries allow you to bring your goods to where your customers are. You're not confined to one location—you can participate in fairs and go to targeted places where your products are in demand.
Just one downside you have to consider is that food trucks typically can't accommodate a large baking area, so you need to prepare your baked goods beforehand, potentially limiting your menu options.
4. Create a Business Plan Where You Lay Out Your Strategies and Goals
Once you've decided on the above items, you're ready to write a business plan, where you can outline your business goals and visualize how to achieve them.
Your business plan is also a good place to lay out your operational structure, financial projections, marketing strategy, and overall business approach. It can essentially serve as your own primer on how to start a bakery business.
5. Secure Business Funding from Legitimate Channels
Depending on many factors—like whether you're franchising vs. starting from scratch, or opening a small bakery business vs. a slightly bigger one with more product offerings—your startup costs can range from minimal to massive.
In some cases, ₱50,000 or less is enough. In others, you need millions of pesos to get your business completely set up. You can certainly work around your budget, but if you need funding options for your business, there are many avenues you can explore like bootstrapping and crowdfunding.
---
💸 Get a Loan to Launch Your Own Business with UNOBank
Want to become an entrepreneur? If you need a little help, get an #UNONow loan from UNOBank. Click the banner to get started.
---
6. Develop Your Products Based on Customer Needs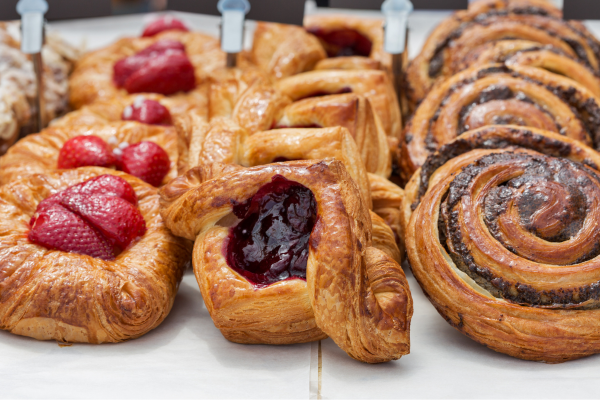 Knowing when, where, and how to deliver value is one of the top skills possessed by successful entrepreneurs. To ensure the success of your bakery business, you need to be innovative in developing your products and adaptable in improving them based on customer feedback.
Bread shops and other baking-related businesses are everywhere, so it can be challenging to retain a loyal customer base in this space. But if you offer great products that can sell like hotcakes, you can easily get your own share of loyal patrons.
Just make sure to maintain the quality and consistency of your menu classics—that way, you can get distinguished for your signature style, taste, or flavor. This will also help with your branding.
7. Find a Location with High Foot Traffic
A good location is pivotal to the success of a bakery shop business. When choosing your location, make sure to consider the following:
Is your physical store easily accessible?

Do people pass by that area?

Does the space itself have enough room to store your equipment and supplies?

If you plan on offering dining options, is the space big enough to accommodate that?
Your answer to those questions must be "yes." Otherwise, you might have to reconsider your location of choice. One tip is to put up your bakery business in residential areas or near schools and public transport terminals. Those locations tend to generate higher foot traffic, making your bakery shop business more discoverable and easier to reach.
8. Find the Perfect Price Point That Hits the Spot with Customers
Set a competitive pricing strategy that considers important factors like your bakery costs and expenses, the pricing of your competitors, and the value you offer to customers.
Keep in mind that pricing tells a story.[2] It may not always be the case, but your pricing can indicate the quality of your products, the care you put into developing and perfecting your recipes, the reputation of your brand, and even the market demographic you're targeting.
Make sure that you hit just the right price point based on all these factors.
9. Invest in Dependable Bakery Equipment to Drive Efficiency
To run an efficient and profitable bakery business, you need to have proper commercial-grade tools. Some of the supplies and equipment needed to start a bakery include:
Oven

Refrigerator

Commercial mixers

Bakeware

Sheet pan racks

Work tables

Bread slicers

Decorating tools

Holding and proofing cabinets

Display cases
You don't need to obtain the highest-grade variants of these from the outset. Stick within your budget and choose brands that offer great value for money, especially when you're still starting out. You can upgrade your equipment as you get more customers. In the meantime, start with the essentials.
10. Hire Competent and Trainable People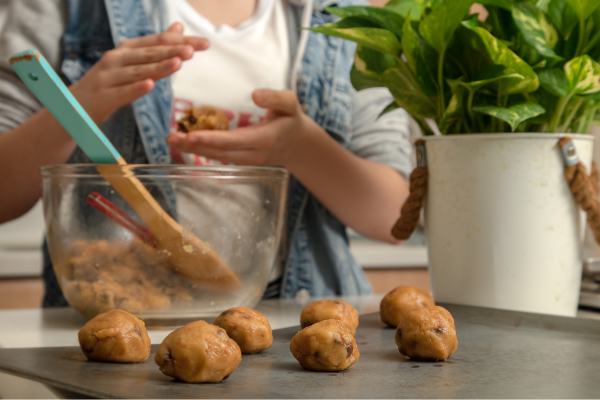 Baking is both an art form and a technical skill. As this food preparation method requires precision and technique, you need to get yourself and your people properly trained. It's important to learn valuable baking tips and techniques that will help improve the quality and consistency of your products.
Getting proper training can also help with cost control. You can standardize the processes in your small bakery to achieve greater efficiency and limit wastage.
Of course, to successfully implement all this, you need trainable people in your team—people who support your vision and meet you halfway in a mutually rewarding relationship that ultimately benefits the business.
11. Consider Local Regulations and Obtain the Right Licenses
Getting the right licenses and permits should be one of your key priorities when figuring out how to start a small baking business at home. That's right—even when your business is home-based, you still need to ensure that you're following local business regulations and obtaining the right permits and approvals.
One important document you should have is a business permit.[3] Other standard ones include a mayor's permit, a DTI certificate of registration, a community tax certificate or cedula, and a barangay clearance. You might also be required to get a sanitary permit, locational clearance, and building permit, among others.
12. Develop a Marketing Plan and a Brand Strategy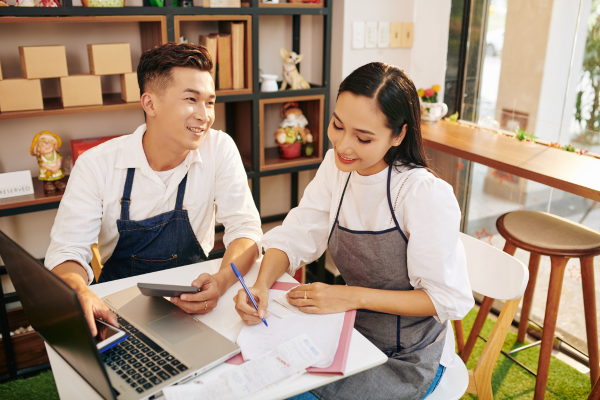 Find a good bakery business name and create a memorable brand aesthetic that you can apply to your packaging, store design, and general service and presentation. Come up with unique product names as well—they can help you stand out in a good way as long as you don't overdo them. Leveling up your social media game can also help you elevate your brand and widen your reach.
With a marketing plan, you can devise ways to attract and engage your target market as well as get your brand more time in the limelight.
Final Thoughts
Now that you know how to start a bakery business, the next step is to put your plan into action. All that you've learned so far is conceptual—what you need to do now is to back up that knowledge with some actual experience.
As you go further along in your journey as a bakeshop owner, you will encounter some startup challenges along the way. Make sure you prepare yourself and take them on—don't let them faze you!
Also, remember that overcoming challenges will ultimately make you grittier, which in turn will take you a step closer to becoming a successful entrepreneur.

Sources: