When COVID-19 hit the Philippines in 2020, the entire economy suffered a blow. Large corporations and small businesses were forced to file for bankruptcy or close up shop, leaving average workers displaced from their jobs.
This pushed many to try out different means of earning, securing, or growing their income to achieve financial security. Bolder souls tested out their pandemic-proof business ideas while first-time entrepreneurs took the franchising route—and for good reason.
While the franchise industry also went through a rough patch because of the pandemic, it's now expected to recover in 2022 before reaching its peak in 2025.[1] If you're interested in exploring this profitable industry, check out this guide on how to start a franchise business.
How to Start a Franchise Business: Know the Pros and Cons of Franchising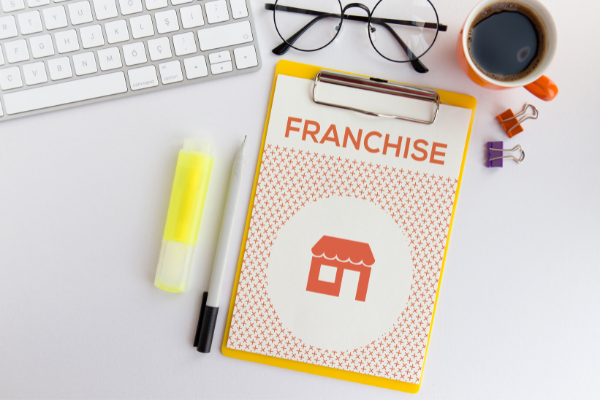 Every business endeavor has two sides: the positive and the negative. You should consider both before making any commitments. Below are some pros and cons of franchising.
Franchising Pros
Lower Business Risk: When you franchise a business, you're essentially replicating something that's already been proven and established, thus minimizing any potential risk.
Brand Recognition: You can skip a few steps in marketing as a franchise business means you get to inherit a familiar name and an existing customer base.
Proven Operating Model: No more trial and error to see what works—all you need to do is adopt your franchise business's existing systems, procedures, and best practices.
Faster Return on Investment: Everything you need for your franchise business to succeed is already in place, so you can expect a faster rate of return of your capital.
Franchisor Support: Franchisors often help their new franchisees by providing marketing paraphernalia, conducting crew training sessions, and assisting with site selection.
Franchising Cons
Processing Fees and Royalties: Everything comes with a price—and depending on the exact business you're franchising, sometimes, that price is hefty. Check out these money-saving tips for entrepreneurs to build your cash reserve and lighten your load down the line.
Limited Control and Creativity: A franchise business isn't fully yours, so you can't innovate or make other changes without the express permission of the franchisor. You're also required to follow every mandate relating to the brand and business operations.
Shared Accountability: An issue with one of its branches can affect the overall brand image of a business. This means you can get into hot water without doing anything. Likewise, it also means that when you go down, you're essentially dragging other unsuspecting franchisees with you.
Read more: How These Filipino Entrepreneurs Turned Pandemic Challenges Into Success Stories
Types of Franchises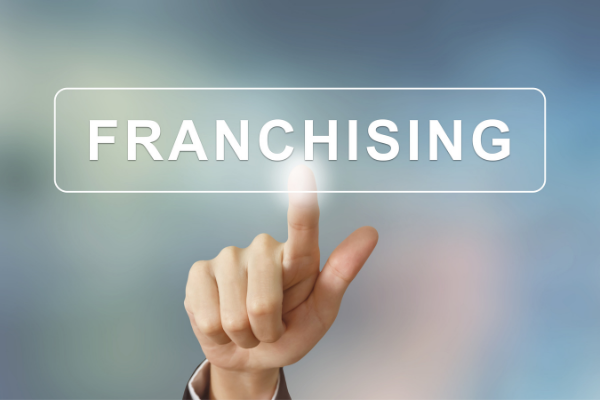 There are three widely recognized types of franchises:
Product Franchising: This type of franchise business is akin to a supplier-dealer agreement. You get to use the franchisor's trademarks and sell their products for a fee.
Manufacturing Franchising: If you opt for this type of franchise business, the franchisor will grant you the right to manufacture their products as long as you adhere to the manufacturing guidelines and operating procedures they'll provide.
Business Format Franchising: In addition to distributing products, you'll also be able to access the franchisor's business methodology. This type of franchise comes with many inclusions like personnel training, quality assurance and control, and marketing methods—in other words, a complete primer for managing the business.
Read more: 32 Food Franchise Businesses You Can Start Under ₱1 Million
How Much Does It Cost to Start a Franchise Business?
There's no magic number that nails down the cost of franchising. It depends on many factors, primarily the specific brand that you're looking at. But all things considered, franchising is often relatively cheaper than launching a new full-scale business.
Still, depending on your franchise of choice, we're talking about a total capital investment of a few thousand pesos to over a million. To an average Filipino, that's nothing to scoff at. In fact, it's only natural if you need additional money sources to kickstart your business. Visit Moneymax to compare different personal loan options so you can choose which one suits you best.
How to Start a Franchise Business in the Philippines
Already decided on the type of business to franchise? After doing your research and finding a suitable location, you can start reaching out to potential franchisors. The process on how to start a franchise business in the Philippines typically involves four major steps.
1. Reach Out to Your Target Franchisors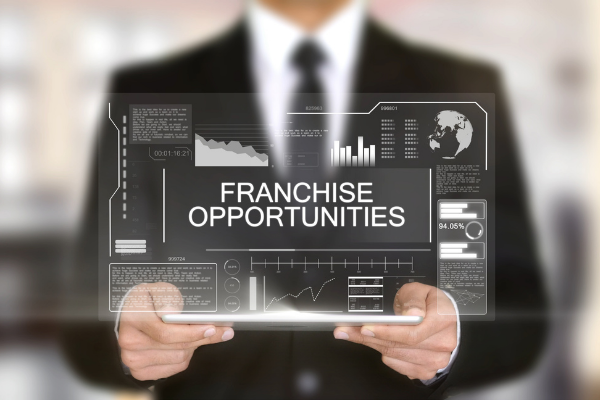 Contact various companies that offer a franchise in your preferred industry. This will let you know more about the requirements, costs, and other important details about running a particular franchise business. Some ways to contact franchise providers:
Direct Channels: Talk to franchisors directly through their website or social media channels.
Local Associations: Get a list of franchisors from local groups like the Philippine Franchise Association (PFA) and Association of Filipino Franchisers, Inc. (AFFI), which have member directories that you can look up.
Franchise Expo: Attend exhibitions where companies offer franchising opportunities and hold seminars on various business topics.
2. Prepare and Submit Franchise Requirements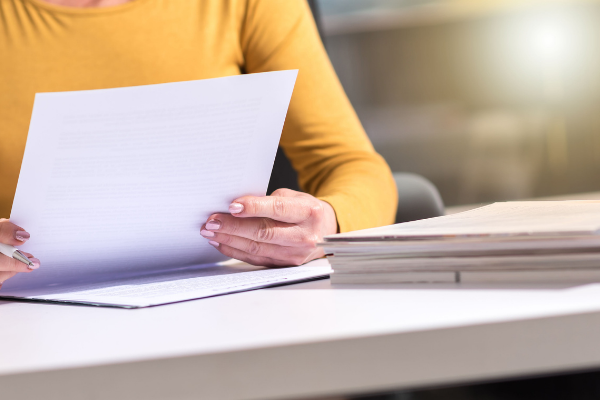 After touching base with potential franchisors, you'll be asked to submit the following requirements for franchising a business in the Philippines:
Franchise Application Requirements
Completed Franchise Application Form: Download and print this form from the franchisor's website. Make sure to fill it out completely.
Letter of Intent (LOI): This letter formally states your reasons for applying for a franchise business, including your contact information and the address of your proposed site. Some franchisors provide a template for LOI on their website.
Map of Your Proposed Site: It can be a simple sketch or a Google Maps screenshot plus photos of your desired business location.
Resume or Curriculum Vitae: Make your resume as detailed as possible, highlighting your entrepreneurial experience, if any.
Valid IDs: Most franchisors ask applicants to submit a photocopy of at least two government-issued IDs.
Other Business Document Requirements
Some companies ask for additional franchising requirements in the Philippines. Have these documents ready just in case:
Proof of billing under your name
Latest bank statements
Business registration papers
Taxpayer's Identification Number (TIN)
Written agreement with the lessor of your chosen business site
3. Meet the Franchisor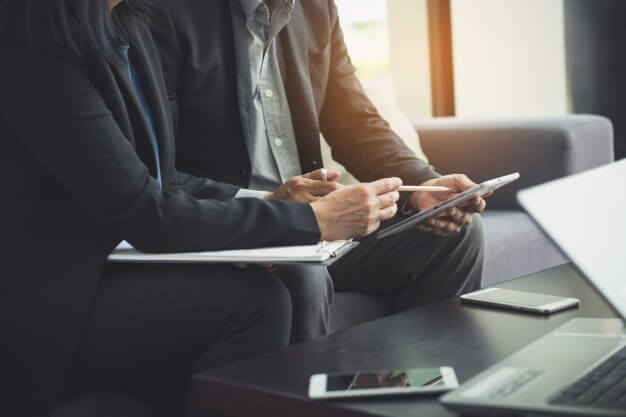 The franchisor will review your franchise application documents to assess your qualification as a franchisee—particularly your available capital, professional experience, academic background, business connections, and other relevant details.
At the same time, your proposed site will undergo inspection and evaluation to determine its suitability as a franchise business location.
If you pass the initial screening, the franchisor will invite you to a meeting and interview at the company's office. Follow-up meetings may also be scheduled.
What Happens During Meetings with a Franchisor?
As prospective business partners, both you and the franchisor should know if you're a good fit with each other. During a meeting, the company representative may discuss with you the following:
Franchise Business Specifics: These cover the company overview and other details about the franchise program.
Franchisee Qualifications: You may be asked about how you plan to manage the franchise. Will you be running the daily operations or have someone do it for you?
Target Location: Do you own the site? Or planning to rent or buy it? The franchisor might be able to help you find the perfect location.
Next Steps: The representative will let you know the next steps if you decide to push through with the franchise. You may be required to attend training.
4. Review the Franchise Agreement Carefully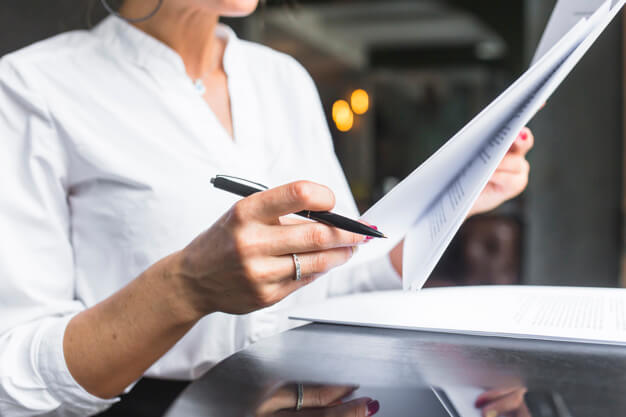 After your business meetings with the franchisor, you'll receive a draft of the franchise agreement. This legal document specifies the terms and conditions of the franchise setup and the rights and responsibilities of either party.
Go over the document meticulously before signing. You may even show it to a lawyer to get legal advice and to make sure you fully understand it. Pay close attention to these details when reviewing a franchise agreement:
Length of effectivity of the agreement
Renewal period, terms, and fee
Total franchise investment costs, including the franchise fee, royalty fee, etc.
Franchise package inclusions
Franchise territory (the exclusive territory granted to a franchisee)[2]
Franchisor-approved suppliers of products and supplies for the franchise business
Grounds for termination of the agreement
If you agree with the contract terms, then you can go ahead with signing the document. If not, keep exploring franchise business opportunities with other companies.
Related: Business Loan in the Philippines: Complete Guide for New Entrepreneurs
---
💼 Launch or Expand Your Small Business With an #UNOnow Loan

Ready to start or grow your small business? If you're planning to secure funds to buy inventory, pay for a bigger space, or hire employees, check out what UNO Digital Bank has to offer.
With an #UNOnow Loan, you can borrow funds starting at ₱10,000 up to ₱200,000 with a low monthly interest rate of 1.79%. You can pay it back in six, 12, 18, 24, or 36 monthly installments.
Apply for an UNONow Loan via Moneymax now!
---
How to Open Your Business for Franchise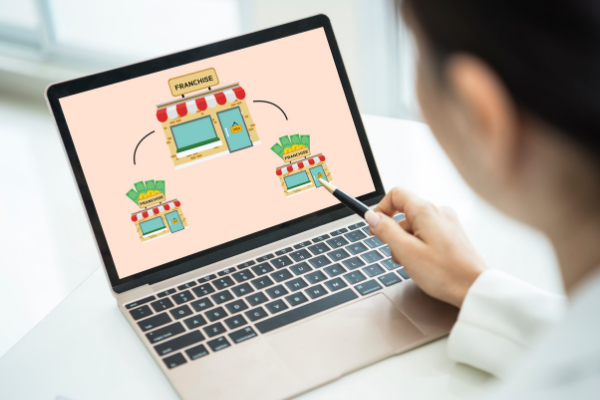 Let's say you're on the other end of the spectrum. You're not a first-time entrepreneur but a seasoned businessperson who has managed to unlock the key to business success. Currently, you're looking to expand your own business and open it to franchisees. What do you need to know about how to franchise your business and widen your reach?
Qualifications to Sell a Franchise
Unlike in other countries, there are no laws that regulate commercial franchising in the Philippines.[3] This means that no specific parameters are required before a business can sell a franchise.
Likewise, there are no specific regulatory authorities that enforce franchise requirements. What we have is a liberal and unregulated business environment,[4] which has paved the way for the franchising industry to thrive in the country.
As long as you have the confidence that your business is ready for expansion, you can start opening it for franchising. You'll essentially decide whether you're qualified or not based on your readiness.
Requirements to Sell a Franchise
As there are no requirements to start a franchise and no obligations imposed by the local law on franchisors, due diligence is expected to be done mostly by franchisees. As a franchisor, be prepared if a potential franchisee asks for any of the following, among others:
Basic business details (i.e., address, email, website, contact information)
Business concept details (i.e., brand image and personality, unique selling proposition, target market, mission and vision, etc.)
Copy of registration with the Department of Trade and Industry (DTI) or Securities and Exchange Commission (SEC)
Certificate proving that the franchisor is a member in good standing of any local franchisor association
Contact number and business location of existing franchisees
Information on promotional or marketing materials, training and commercial assistance
Full disclosure of the financial requirements of the franchise business
Nice to Have, But Not Mandatory
Due to a lack of legislation, it's not mandatory for you to present any of the above to a franchisee. Non-compliance won't be confronted with any legal action. What you need is a franchise agreement that will serve as the law between both parties.
To be considered valid, the franchise agreement must align with the general law, morals, good customs, and public policy or public order. This document typically includes the respective duties, obligations, and prohibitions of both parties, as well as any other term deemed necessary by either the franchisor or franchisee.
Final Thoughts
At any point in your franchise business application, don't hesitate to ask questions. This can help you decide whether or not to pursue a business partnership with a particular company.
A franchise business application is no different from looking for a job, or even dating. If you want to know how to start a franchise business, the whole process involves doing background checks and assessing each other's compatibility. And once you've signed the contract, you need to make sure you can fully commit.

Sources: