Salons are popping up everywhere, bringing to light a growing demand for beauty and personal care services worldwide. Although the salon market took a hit during the pandemic, it's now on the road back to recovery.
So if the idea of venturing into this industry appeals to you, here's a quick guide on how to start a salon business in the Philippines.
Why You Should Venture into the Salon Business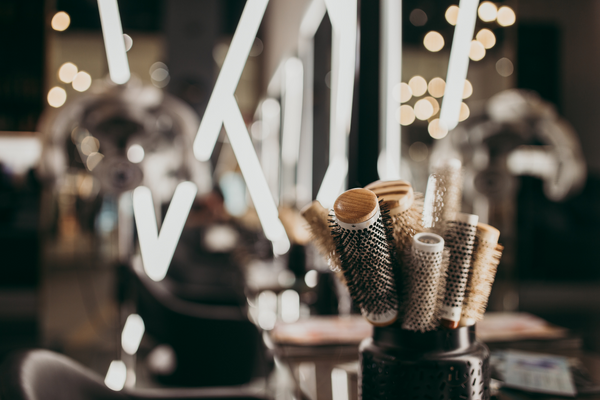 Recent studies demonstrate why a salon is a good business to have in general, wherever you are in the world. According to a report published by market research company Fortune Business Insights, the global salon services market, which was valued at US$201.92 billion in 2021, is expected to grow to US$355.45 billion by 2029, with a compound annual growth rate (CAGR) of 7.4% from 2022 to 2029.[1]
The future of the industry is bright, but the journey to get there isn't always glamorous. Just like in any other business, the global salon services market is rife with startup challenges. Success is not guaranteed—in fact, it's dependent on many factors. But when you get the most important things right, it can be a lucrative business.
If you offer valuable products and deliver exceptional services, you'll see plenty of opportunities for growth, as there isn't a scarcity of people in the Philippines who put a premium on beauty and personal care. You'll soon find that by venturing into this market, you're actually fulfilling a need.
Read on to get useful tips on how to start a salon business of your own.
How to Start Your Own Salon Business: A Checklist of Things to Do
Opening a salon is similar to opening any small business. Here's everything you need to know about how to start a salon business before you make the commitment.
1. Identify the Type of Salon You Want to Open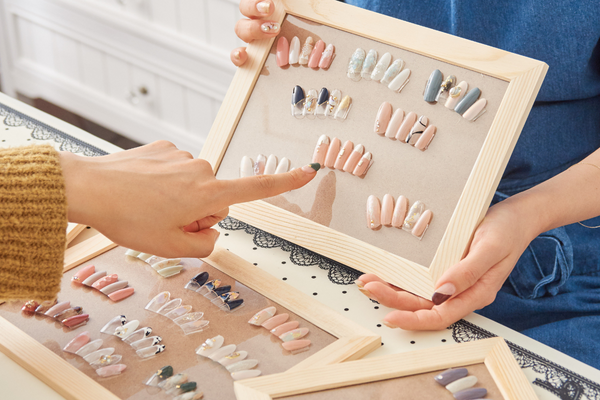 The salon services market is typically segmented based on service type. The most common are the following.
💇 Hair Care
When people hear "salon," they usually think of a hair salon, so it only makes sense that the hair care segment is the most dominant in the global salon services market. Some of the services offered in a hair salon are hair cutting and styling, hair color, straightening and perming, and eyebrow threading.
💅 Nail Care
Nail care is another popular type of salon service. In a nail salon, customers have their nails cleaned, cut, shaped, polished, painted, and decorated. The popularity of nail art drives the growth of this salon segment.
💆‍♀️ Skin Care or Spa
Another segment of the salon business is skin care or spa. A spa business typically offers services like skin treatments, facials, and exfoliating massages, among others.
2. Do Market Research to Understand the Playing Field
Prior to opening a salon in the Philippines, it's important to understand what the current business scene looks like. If you have a burning question like, "Is a salon business profitable in the Philippines?" then you should conduct market research before opening up a shop.
Research about the industry in general. Look into close competitors whose business concept is similar to yours, who target the same customer segments as you do, or whose proximity to your business location poses a threat to your market share.
By conducting market research, you can also determine if there's truly a need for a salon in your area. It can help you act with intentionality and empower you to make informed decisions that can be pivotal to your success as a salon owner.
Market research will also help you see potential risks as well as areas for growth. By absorbing as much information as you can about your industry, you'll be able to understand where you can deliver added value and increase your chances of succeeding.
3. Create a Business Plan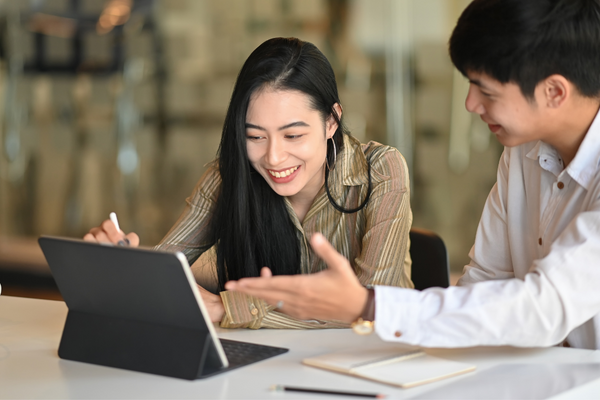 A business plan is an important document to have, especially when you're building a salon empire from the ground up. You can use it initially as a foundation for launching your business and then subsequently as a guide for planning its continued growth.
A business plan provides an overview of your business. It's where you describe your vision and mission, communicate your purpose, and establish your focus. It's also where you define your target demographic, identify your supplier plan, and delineate your cost structure, budget, and revenue streams.
Your business plan is where you list your products and services as well as lay out your overall growth strategy and approach. You can also use this document to analyze your strengths and weaknesses as well as the opportunities and threats that might factor into your business success.
Check out this guide to writing a business plan to learn more about this important document.
4. Prepare Your Business Capital
One of your top considerations should be to know how much you need to start a salon business in the Philippines. Back in 2011, ₱30,000 was enough to cover all costs,[2] but that same amount won't get you anywhere far in 2023.
Your business capital depends on many factors like whether you already have your own space or are still looking to buy or rent one. Assess your situation and be realistic about how much money you need. Once you know what that figure looks like, you can explore options on where to get capital for your business.
Apart from the initial amount you have to shell out, you must also know your fixed and variable costs on a monthly basis. Fixed costs include your rent, utilities, and insurance while variable costs cover labor, products, tools, and marketing campaigns, among others.
After defining your upfront and operating costs, you should also forecast your revenue potential to gauge how quickly you can reach your breakeven point and start getting a return on your investment. If you know your average expenses and projected revenue, you can create a budget and avoid overspending.
5. Pick a Theme That Differentiates Your Business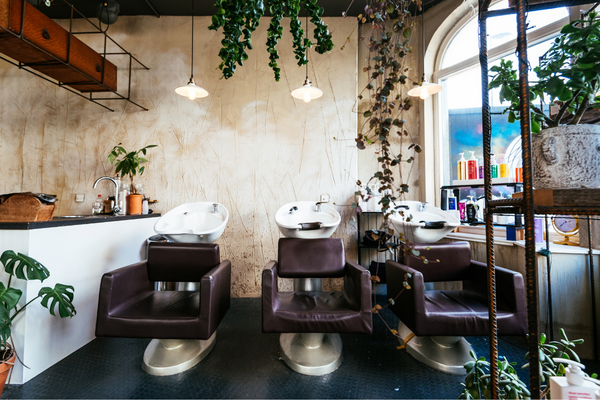 What makes your salon business special? What sets it apart from the rest? Setting a theme can give your salon a unique style that you can incorporate into your shop name, services, and even store interiors and decor.
You can also try out different business concepts. An example is a mobile salon wherein you get to bring your services right to your customers' doorsteps. Another is a social salon, which has the added function of being a recreational space for your customers.
6. Choose a Strategic Location
Location can make or break a business. Make sure that when you open a salon, your business is centrally located. Don't settle for just about any spot. If you must, hold out for the right space.[3]
Ideally, your location must be in an area with high foot traffic—a place that's visible and easily accessible to your customers. You must also consider car parking, as well as the interior's size, shape, and layout.
7. Decide on the Products and Services You Want to Offer
Delivering competitive products and services is an important factor that drives business success. A decent location and a good marketing strategy can only go so far. Regardless of how accessible your business is, customers won't be incentivized to keep coming back if your products and services are subpar.
One of the key entrepreneurial skills you have to learn is knowing where you can deliver value and how to fill the market gaps. For example, since a sustainable and net-zero-carbon lifestyle is a big theme of today's generation, you can offer eco-friendly options as part of your salon products list. Just make sure that your portfolio of products and services is fine-tuned to not merely respond to trends, but also represent your brand well.
8. Find Suppliers and Purchase Supplies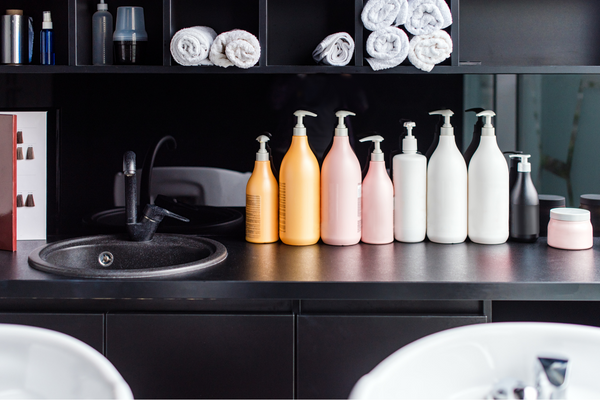 Make a salon equipment list that includes all the tools, materials, and furnishings you need to operate a salon business. Take note that the keyword here is "need," not "want." Once you have a lean and dependable list, you can begin exploring where to buy salon equipment in the Philippines.
Equipment can be quite pricey, so be smart and patient about looking for suppliers. Compare all your options and go for the most reasonably priced ones that don't skimp on quality.
9. Define the Roles You Need and Hire the Right People
The nature and number of roles you need to fill will depend on many factors like your budget and the size of your space. The type of salon you have also influences this. A beauty salon in the Philippines may have different roles available compared to a medical spa.
When hiring for available roles, don't just fill the seats. Bring in people who share your vision and who bring a positive vibe to your salon. Your staff members serve as your brand representatives—make sure they are ambassadors instead of detractors of your business.
10. Register Your Business and Get a License to Operate
No checklist about how to start a small salon business in the Philippines is complete without this item. When all is said and done, you technically can't open a business without getting it registered first. Make sure you have a trade name registered in the Department of Trade and Industry (DTI).
Also, have the following documents ready:
Valid government ID
Barangay clearance
Business permit or mayor's permit
DTI registration
BIR registration
11. Devise a Marketing Strategy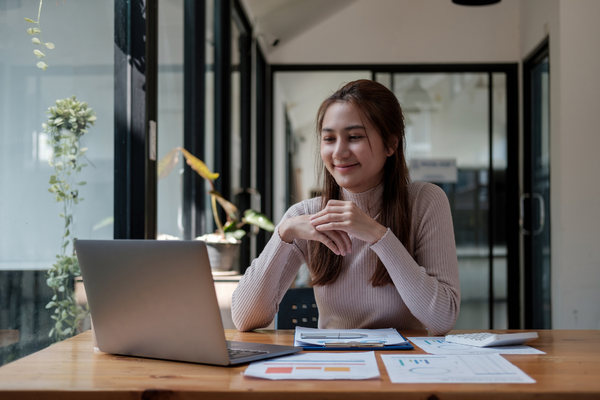 It's not enough to know how to start a salon business. Once it's all set up, how do you sustain the momentum? One of the actions you can take is to tap into your existing network and bring in your old clients, especially if you have previous experience working in the salon or parlor business.
But when you've exhausted that route, how do you attract new customers and potentially make loyal followers out of them? That's where marketing and advertising come in.
You can hire a marketing professional who can help you develop your brand profile, set up a website for your business, advertise on social media, and create promotional collaterals like tarps and flyers in the vicinity.
Related reading:
Final Thoughts
Opening a salon is just like starting any other business—there's a standard process you can follow and best practices you can apply when figuring out how to start a salon business.[4] Of course, there will be key differences when you zoom in on the details, but the idea is almost the same across the board.
Make the most of the resources available to you and create a plan that will serve as your foundation and guide. At the very least, it will keep you from fumbling in the dark. And, at best, it can be your ticket to a smooth-running salon business.

Sources: