Unemployment may have eased to 4.2% in November 2022, the lowest since 2005,[1] but with the current state of inflation, a single income source isn't enough for most Filipinos. This is why many are exploring ways to earn more. Aside from franchising and online selling, a loading business in the Philippines is also a great option for anyone who wants to earn extra.
In fact, a loading business is one of the cheapest small businesses to start, with a capital of less than ₱2,000. Anyone, including housewives, students, kasambahays, sari-sari store owners, and office workers, can easily earn money as a prepaid load retailer.
At a glance, an e-loading business in the Philippines may not seem very profitable. But it's still a good opportunity to earn extra income on the side. With around 145 million mobile prepaid subscribers recorded in 2020,[2] the Philippines has a huge market for e-loading services.
And in a country that has often been dubbed the texting capital of the world, it will keep growing. Customers will always frequent loading stations to buy prepaid load for calling, texting, or surfing the internet.
Why Should You Consider a Loading Business in the Philippines?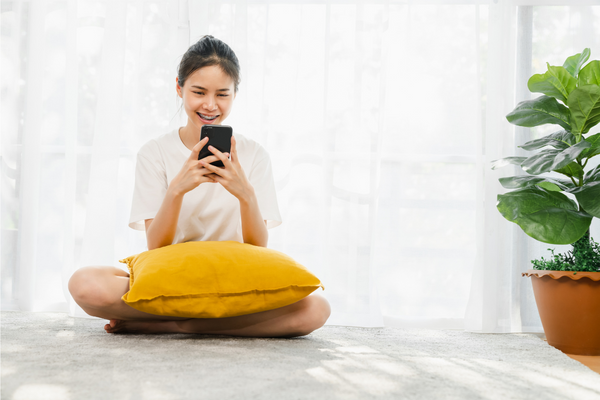 Many people might think that the profit earned from each loading transaction is not enough. However, when done right, a loading business in the Philippines can yield a lot of benefits to retailers.
✔️ You Can Use the Load for Personal Needs
No need to look for a convenience store that sells prepaid load. From your own mobile phone, you can buy load without the hassle.
✔️ You Can Use Any Active SIM Card You Have
Whether you have a prepaid or a postpaid SIM card, you can be a load retailer. It also doesn't matter which network you're subscribed to. Most loading business opportunities allow you to buy prepaid load from almost all networks.
✔️ You Only Need a Modest Capital
There's no need for a big capital to start a loading business. You also don't need a maintaining balance to keep your account active.
✔️ No Need to Meet Monthly Quotas
Most reloading platforms won't require you to reach a certain sales amount each month. You can do your business at your own pace without disrupting your regular nine-to-five and other side gigs.
✔️ You Can Run the Business from Anywhere
Whether you're reporting at the office or working from home, a loading business in the Philippines can be operated from anywhere. You don't even need a physical store to sell load. All you need to do is increase your target market's awareness that you're offering the product.
How Much Would I Earn From an e-Loading Business?
As a loading business dealer, a modest monthly profit would range from ₱1,000 to ₱3,000—not bad for a side business that's easy to start and operate. Some e-load retailers even earn around ₱1,000 daily from their loading business.
The sample table below shows a profit of ₱3 for every successful transaction below ₱50 load and a profit of ₱5 for transactions above ₱51 load. If you have 10 customers buying ₱50 load each, you'll earn ₱30 in a day. Multiply it by 30 days and you'll easily get ₱900 in a month.
Load Amount
Profit
Person
Profit Per Day
Profit Per Month
Below

₱

50 load
3
10

₱

30

₱

900
Above

₱

51 load
5
10

₱

50

₱

1,500
Total
8
20

₱

80

₱

2,400
Apart from selling prepaid load, there are other ways you can earn money through a loading business. One good example is by becoming a dealer and a distributor. Your customers can buy SIM packages from you and every transaction will help you earn points called a retail override.

How to Start a Loading Business in the Philippines
Like any other enterprise, an e-loading business needs planning, proper market targeting, and capital. Ready to become an e-load retailer? Learn how you can kickstart this easy stream of income wherever you are.
1. Decide Where and How You'll Run Your Cellphone Loading Business
Where and how will you operate your e-loading business? Who will you sell load to? Determine these things first before you start a loading station business.
The best thing about setting up a cellphone loading business is its flexibility. You can add it to your existing business if you have one, like a sari-sari store or internet cafe, especially if it's in a location with good foot traffic.[3]
If you don't have an existing business, you can still sell load to family, friends, and neighbors from your home.
Read more: 14 Pandemic-Proof Business Ideas You Can Start Today
2. Get a Cellphone for Your Loading Business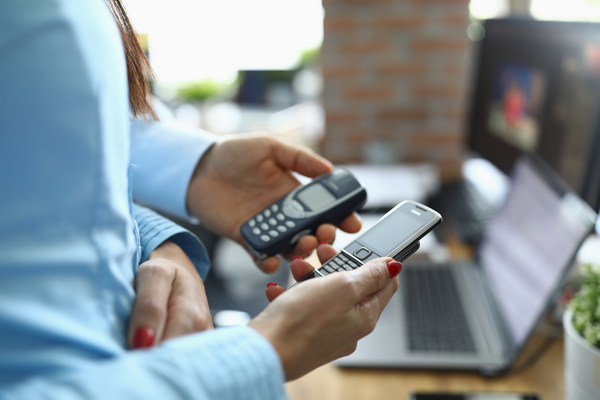 Any basic mobile phone released from 1999 onwards, preferably a dual-SIM unit, can be used for selling prepaid load. You can buy one for cheap at around ₱1,000 or less.
However, you don't have to buy a new phone if you have an old and unused phone that's still working. You may even use the unit you have right now if you're okay with changing your personal SIM card to a retailer SIM.
3. Choose an E-Loading Method
You have two options to start your loading business. One is to become an exclusive reseller for a telecommunications company like Globe, Smart, and DITO. The other is to become a member of a third-party distributor (the most popular one being LoadCentral) that enables you to be a load retailer SIM for all networks.
Here's a quick look at the advantages and disadvantages of the two e-loading methods.
✔️ Pros of being an exclusive prepaid load reseller:
Guaranteed legitimate way to start a cellphone loading business
Higher profit (7% to 13%) than selling load for all mobile networks
❌ Cons of being an exclusive prepaid load reseller:
Not allowed to sell load and any other product from competing brands
Limited service offers because you're tied to just one telecom
May need to provide different mobile phones for different networks
Meanwhile, here are the advantages and disadvantages of being a load retailer of multiple networks.
✔️ Pros of being a load retailer of multiple networks:
Convenient way to sell e-load from different networks, including Globe, Smart, TNT, TM, and DITO using an all-in-one SIM card
Can serve a wider range of customers regardless of their mobile network
Ability to sell a wider product range, including game credits and subscriptions for cable TV and video-on-demand services, just to name a few
❌ Cons of being a load retailer of multiple networks:
Lower profit (5% to 10%) than selling load from just one network
Risk of getting scammed by illegitimate third-party companies
Poor technical support of some distributors
Which is the Right E-Loading Business Method for You?
The better type of cellphone loading business depends on your target market. If you'll be selling mostly to Smart subscribers, for instance, being an exclusive retailer is the sensible choice.
If your target customers subscribe to different networks, it's better to sell load from multiple telecom companies. However, make sure to transact only with a legitimate distributor. There are many distributors that offer all-in-one retailer SIM cards, so be careful when choosing one.
Related reading: 18 Golden Rules for Starting a Small Business in the Philippines
4. Apply as a Prepaid Load Retailer
Ready to apply? Here are the steps for applying straight from a telecom company and applying through a third-party distributor.
👉 How to Apply for e-Loading Business with a Telecom Company
Visit the nearest Globe Business Center, where you'll fill out an application form and submit requirements (usually valid IDs, proof of billing, and ID pictures).
To be a Smart network retailer, call the Smart Retailer hotline at (02) 8845-7733. An agent will provide you with the contact details of the regional distributor in charge of your area of business. Alternatively, you may also visit any branch of the following:
Robinson's
SM Savemore
SM Hypermarket
Ultramega
Super 8
Meanwhile, if you want to be a DITO retailer, just head to their website[4] and fill out the application form.
You'll need to purchase a retailer SIM card that costs around ₱300 to ₱600, as well as an initial load balance worth around ₱1,000. Your telecom company may refer you to a local load distributor in your area where you'll buy the retailer SIM and reload your load wallet. Once your application is approved, you'll receive an agent code and prepaid load reseller kit from the telecom firm.
👉 How to Apply for e-Loading Business with a Third-Party Distributor
To be a load retailer with a third-party distributor, visit the website of your chosen independent load distributor and register for a membership account. To register, you'll need to fill out and submit an online application form.
Once your account is registered, the third-party company will send you a confirmation message through email or SMS.
5. Learn How to Sell Prepaid Load
Read the manual that comes with your reseller kit to know everything about starting your cellphone loading business. Pay close attention to these critical details:
Prepaid load products you can sell, their validity, and price
The amount you'll earn per transaction
How to sell load, including the keyword and access code to use for selling
Ways to check your remaining load balance
Where to reload your digital wallet
Ways to contact the distributor for technical assistance
Meanwhile, here are other ways to start a loading business in the Philippines:
👉 How Can I Start a Loading Business Using GCash?
Do you have a GCash account? Then you might as well use it for your e-loading business in the Philippines! It's easy and only requires a verified GCash account and GCash credits.
Follow these steps once you verify your account and have a decent amount of credits to start with. You may start with ₱1,000 to ₱2,000.
Open the GCash app and click Buy Load.
Enter the number in Buy Load For.
Click Next, then enter the amount. You may enter a value between 10 to 150 or choose from the available denominations (up to ₱900).
Complete the transaction!
Although GCash no longer provides a 10% rebate per load transaction, you can still earn from loading via the app by charging a transaction fee of ₱3 to ₱10 depending on the load amount.
👉 How Can I Start a Loading Business Using Coins.ph?
Coins.ph offers another way for you to start your loading business in the Philippines. Here are the steps:
Download the Coins.ph mobile app and register.
Verify your account.
Once your account is successfully verified, cash in to your account.
From the dashboard, choose the Buy Load option.
Enter the mobile number you wish to load.
Select a provider. Currently, Coins.ph allows you to buy prepaid load for Globe or TM, Smart or Talk N' Text, and DITO.
Once you've selected the network, choose the type of load.
Slide to pay for the prepaid load purchase.
You'll earn a rebate of 5% to 10% of the purchased load amount depending on your account verification.
👉 How Can I Start a Loading Business Using Maya?
You can also use Maya to buy load for any customer who's a prepaid subscriber. Here's how to do it:
Log in to your Maya account.
From the dashboard, tap Load.
Choose the network. Maya can send load to Smart, TNT, PLDT Home Wi-Fi, DITO, Globe, TM, Cherry prepaid, and Free Bee.
Once you've chosen the network, pick the type of load. Remember that some load packages may not be available within the app. Make sure the type of load preferred can be purchased via Maya first.
Prepaid load business owners can earn as much as 4% of the load amount, but there's also a service fee that starts at ₱2.
6. Promote Your New Business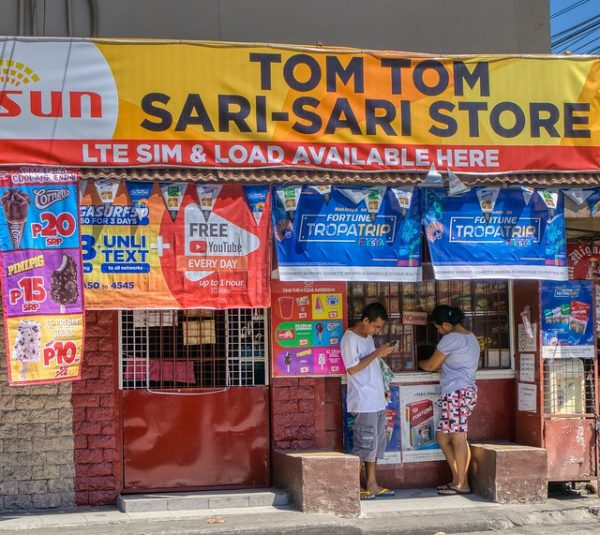 Now's the time to put your marketing skills to good use. Make your cellphone loading business known. Start by sending a text blast—tell your family, friends, co-workers, and neighbors that you're selling load. Encourage them to spread the word, so you can get more customers. Also, use your social media accounts to advertise your e-loading station for free.
If you have a business location, ask your distributor to provide you with flyers, posters, tarpaulin, or any marketing materials. These are usually given for free upon request.
Read more: Starting a Business This 2023? Here are 9 Business Ideas with 50K Capital in the Philippines
Final Thoughts
Starting a loading business in the Philippines doesn't require much capital. All you need to do is learn how it's done, have a basic cell phone, buy a retailer SIM, and allot a small amount as initial load credit. The business may not seem very profitable at first, but once you've made it known to your friends, relatives, and neighbors, a small profit can grow into lucrative earnings.
You may use your current SIM card or sell prepaid load via GCash, Coins.ph, and Maya. Through these e-wallets, you can purchase load for almost all networks. You may also opt for third-party load distributors which pretty much work the same way.
Whichever method you use, remember that there are pros and cons. Make sure you understand how each one works and know its benefits so that you can maximize every load sale.

Sources: