Foodies and gastronomists who want to start a business usually decide to open a restaurant. But if you want to take another route, a catering business is also worthy of consideration.
If planned right, a catering brand can make good money. You'll never run out of business since people continually organize parties, entertain friends and family, or host events.
The good thing about catering food? You can start it right in your own backyard. If you want to know how to start a catering business from home, here's everything that you need to take note of.
Top Reasons to Venture into the Catering Business in the Philippines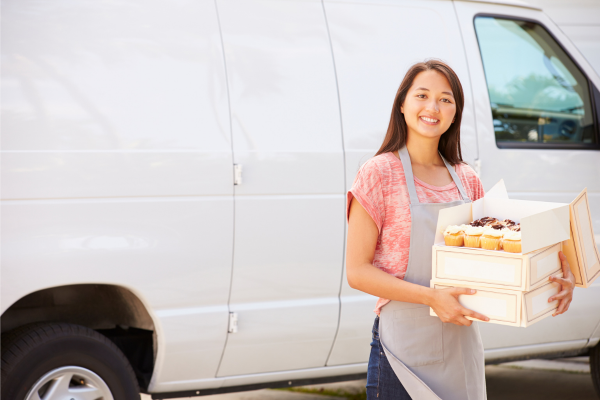 What is a catering business? Essentially, it's a trade where you provide food, drinks, and related services for different events—from kids' birthday parties to fancy weddings. Depending on the scope of your services, you'll be also in charge of table set-ups and displays.
Now that you have an idea of how the industry works, here are the reasons you should start a catering business from home:
✔️ You Get to Enjoy Your Freedom
If you have the cooking chops and think you're not cut for a nine-to-five career, a small catering business from home may work for you. You will be your own boss,[1] and you can decide on the number of clients to accept. And since your home is your headquarters, you can easily attend to your family's needs and remain part of their important milestones.
Read more: 13 Steps to Starting a Small Business in the Philippines (Plus Tips for Success)
✔️ You Can Put Your Cooking Skills to Good Use
Running a catering business doesn't always require a chef. Amateur cooks and foodies who love experimenting with ingredients can set up their own shop. It's pretty much open to anyone who has a deep love for cooking and a willingness to learn.
✔️ You Don't Have to Rent Space
As mentioned, your home is your headquarters. Since you don't have to rent space, you can put the money toward important matters, such as kitchen equipment and marketing. Moreover, you don't have to leave home for work, thus saving you time and money on commuting.
✔️ You Can Scale Your Business
The world will never run out of events. If you have enough resources and want to serve more clients, you can expand your operations. You can either add new services to your existing roster or open up shop in a new location. You have a lot of options here.
How to Start a Catering Business from Home
Knowing how to start a catering business from home may look easy. You may think all you need to do is cook something in bulk and call it a day. In reality, there are a lot of details that you need to factor in, such as the following:
1. Know What You're Good At
In other words, know your specialty. The catering industry is a big business, and you need something that will make you stand out from the competition. Capitalize on your strengths and specialties; know that someone is bound to find them.
Here are some questions that will help you discover your strengths:
Where do you specialize? Do you cook good Pinoy dishes? Do you excel at making foreign meals? How about desserts? You get the drift.
Are you trying to fill a gap in the market? For instance, you might be a vegan cook who wants to cater to their fellow vegans.
Which kinds of events do you want to serve? Birthday parties? Corporate lunches? Weddings? Knowing which events you want to work on will help you determine your bandwidth, from the number of people you need to employ to the amount of time you need for cooking.
2. Check the Competition in Your Community
Check if you have competition in your area. Doing so will help you create a unique menu and an attractive pricing scheme.
This should be easy to do. For one, you can do some mystery shopping. Ask the caterers not just about their offerings and prices but also about their discounts, promos, and loyalty programs. On the other hand, you can talk to their former clients to see the kind of service they provide.
If you want to cast a wider net, talk to the businesses working with your competitors, such as event places and planners. You may also want to read reviews online.
3. Know the Start-Up Costs and Plan Your Budget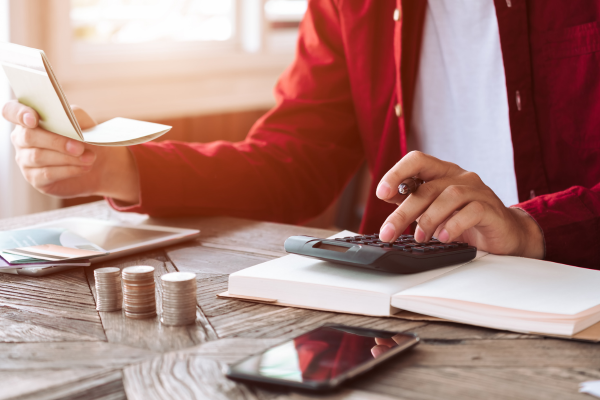 Another great thing about a catering business is that it requires a relatively small start-up capital. Depending on the type of event you're hosting, you can work with amounts ranging from ₱30,000 to ₱100,000.
To help you plan your costs, here are some of the things that you need for your operation:
Pans and pots
Industrial stoves
Utensils and knives
Blenders
Ovens
Catering plates and bowls
Containers for ingredients and cooked dishes
Food warmers
Fancy tables and utensils for serving
Linens
Servers' uniforms
You may earn at least ₱20,000 per event, assuming that you're pricing your service at ₱400 per head and the client has at least 50 guests. If you have at least five events per month, you may earn around ₱100,000, assuming that each event has at least 50 guests.
Keep in mind, though, that you should subtract operational expenses from this figure to get the net income.
---
💼 Launch or Expand Your Small Business with an #UNOnow Loan

Ready to start or grow your small business? If you're planning to secure funds to buy inventory, pay for a bigger space, or hire employees, check out what UNO Digital Bank has to offer.
With an #UNOnow Loan, you can borrow funds starting at ₱10,000 up to ₱200,000 with a low monthly interest rate of 1.79%. You can pay it back in six, 12, 18, 24, or 36 monthly installments.
Apply for an UNONow Loan via Moneymax now!
---
Read more: Selling and More: Business Ideas with 50K Capital in the Philippines
4. Write the Catering Service Business Plan
You have to make sure that your business idea can actually happen. You can prove your catering brand's feasibility through a detailed home-based catering business plan. This is a document you'll show your partners and lenders to convince them your shop can make money and pay off any loan.
A business plan for a catering venture should discuss the following details included in the template developed by the Department of Trade and Industry (DTI):[2]
Your catering business concept – It should cover your business' mission and vision, product, target market, and unique selling points.
Your financial plan – It should discuss the total capital needed for the business, the kind of loan to apply for, schedule of loan repayment, and projected return on investment (ROI).
Your production plan – It should include the costs of your equipment or machines, acquisition of raw materials or ingredients, cooking process, and labor expenses, among others.
Your marketing plan – It should discuss your business' edge based on the competition in your area, market share, and marketing strategies.
Your organization plan – It should cover the structure of the business (type of ownership) and the qualifications of the staff.
5. Check Your Location
Since you're learning how to start a catering business from home, one of the crucial steps to take is to make sure that your space can actually handle the operations.
Here are some of the questions you need to ask:
Is the space big enough to accommodate industrial stoves, preparation tables, and the staff?
Are your operations going to disturb your neighbors?
Can the space facilitate gas and water lines?
Can your home be set up to meet safety standards like fire exits?
Can your home accommodate a waste disposal system? Remember, you're handling oil and raw produce here.
Will it be easy to set up a ventilation system?
6. Form Your Team
You can start with a small team of at least five to 10 people. If you want to get work done quickly, hire experienced cooks and coordinators. Keep in mind, though, that they will cost more.
A catering business not only employs cooks and planners. You'll also need to hire servers, busboys, dishwashers, general services staff, and drivers.
7. Look for Suppliers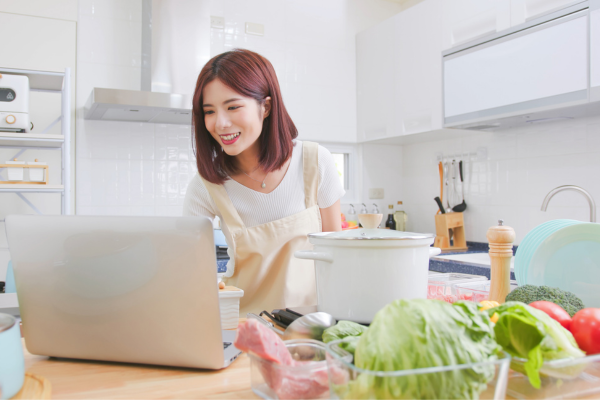 The stability and success of a catering business rely heavily on suppliers. Knowing that, you have to work with those that offer high-quality services at competitive rates.
There are many ways to find a supplier. Here are some of the most popular ones:
Social media – You can find suppliers in industry-specific groups on Facebook. You can also check Facebook Marketplace.
Online shops – The likes of Lazada, Shopee, and Carousell list businesses that sell catering supplies.
Trade shows – Industry events and trade shows invite various companies to promote their products and services. You may find a catering supplier by attending events- or food-centric trade shows.
Physical shops – Head over to Divisoria to find budget-friendly catering supplies.
8. Get the Necessary Permits
Make your catering operations legitimate by registering your business with the proper authorities, namely the DTI and the Bureau of Internal Revenue (BIR). If you skip this step, you run the risk of facing penalties down the road.
Since you're handling food, you need to apply for a sanitary permit. While you're at it, learn the best practices to keep the cleanliness of your workplace and the freshness of your ingredients. Establish procedures that will ensure the safety, quality, and integrity of your food.
9. Create Your Menu and Decide on the Pricing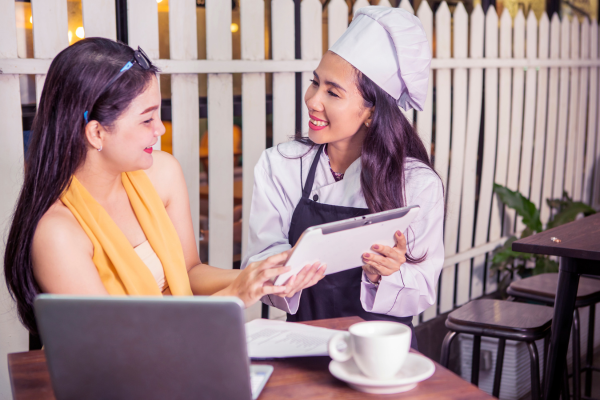 After doing some research and determining your specialty, start working on catering menu ideas and pricing. Remember that your menu is basically dictated by the ingredients you can procure, your manpower, and your facility.
Since you're just starting out, offer catering business ideas that you're confident with. You can gradually expand your menu if you have the budget and skills to pull off new recipes to perfection.
When it comes to pricing, here are some factors you need to consider:
Labor-related costs – These include the amount of time it takes to prepare the dishes and the number of people who work on them
Location – The farther the client is, the more expensive your service gets.
Costs of ingredients – Some ingredients are either seasonal or difficult to source. You can increase your price based on the ingredients.
Type of client you're serving – If you're serving a group with certain dietary requirements (e.g., vegan or dairy-free), your offerings may cost a tad higher.
Season – You can increase the price of your menu when the demand is at its highest (e.g., wedding season, Christmas, or New Year).
Read more: Money-Saving Tips for Entrepreneurs
10. Plan Your Marketing
A catering business marketing plan should be on your list of priorities. You need to get the word out there to get more clients. You may need to invest some money in this area, but it will be worth it if the strategy is executed well.
Here are some tactics you may want to try:
Host a potluck with friends – If you're testing a small market, you can host a potluck with your friends where you can showcase your dishes. If they find your cooking delicious, you can offer to cook for their events in the future. Likewise, ask them to recommend your business in case they know someone who needs a caterer.
Start a social media page – Don't just post pictures of your dishes here. Instead, share testimonials and good reviews from your clients.
Take good photos of your dishes – Nothing triggers cravings more than a picture of a delicious dish. Ideally, you should hire a photographer for professionally done photos. But if don't have the budget, mobile photography can still do wonders as long as you apply great techniques.[3]
Final Thoughts
Knowing how to start a catering business from home is just the first step. The next courses of action will demand a lot of time and action from you.
It's normal to be tired and frustrated during this phase. You'll even make mistakes along the way. But if you know why you're doing it, nothing will stop you from making your dream business happen.

Sources: