If you own a car, you know that the convenience it offers comes with a hefty price. From car insurance and monthly payments to regular maintenance, fuel, and repair costs, having a car can cost quite a fortune.
But it shouldn't be that way. Instead of it being a big liability, did you know that you can turn your car into a financial asset? It's true—your car can pay for itself if you know how to use it to the optimum. According to a research conducted by Toronto Star, the average lifespan of newer vehicles is 12.88 years, [1] which means you have more than enough time to figure out how to earn additional income with your car. To give you a leg up, here are a few car business ideas in the Philippines you can try out.
13 Car Business Ideas in the Philippines: How to Earn Money Using Your Car
Looking for a way to put more money in your pocket with your car as the primary income source? We give you 13 car business ideas on the Philippines for both full-time jobs and weekend side gigs with cars at the core.
1. Organize a Carpool Group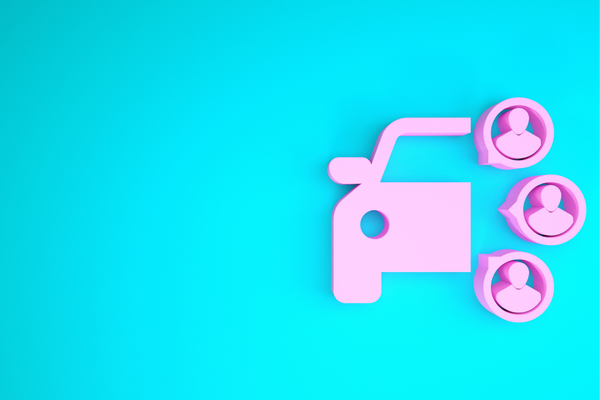 If you're fine with opening your car doors to other people, you'll find no shortage of ways on how to earn money with cars. For example, if you use your vehicle to go to work everyday, you can generate additional income by carpooling.
Offer this service first to your commuting neighbors and friends to establish trust. After securing good testimonials from them, you can join carpool networks online and look for passengers from social media and messaging platforms like Facebook, Viber, and Telegram.
Because public transportation still poses a bit of a health risk, and since ride-hailing services are just outright expensive, carpooling is an attractive option for many commuters who want comfort, safety, and convenience for a lower price. If you offer more affordable rates and coordinate well with your passengers, you can establish yourself as a reliable carpool business.
2. Offer Delivery Services to Neighbors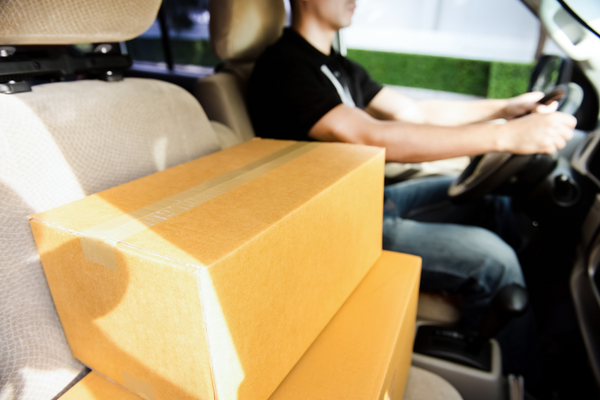 Another idea on how to earn from using a private car is by offering to be a delivery person for your neighbors. If you're well-connected within your neighborhood, this shouldn't be too difficult.
Does your neighbor need to take their pet to the groomers? Offer to give them a lift for a reasonable price! Do they need to pick up or deliver packages? Or just go out to buy essentials? If they don't have their own vehicle, offer to run errands for them in exchange for a fee.
Your car can be an instant source of income, especially when you offer it up for non-car owners to use. Target your neighbors who are commuting everyday or running a day-to-day business delivering various products online.
Being your neighborhood's resident service person comes in handy in last-minute outings and emergency situations. After all, people are willing to pay more for convenience.
3. Help People Haul Large Items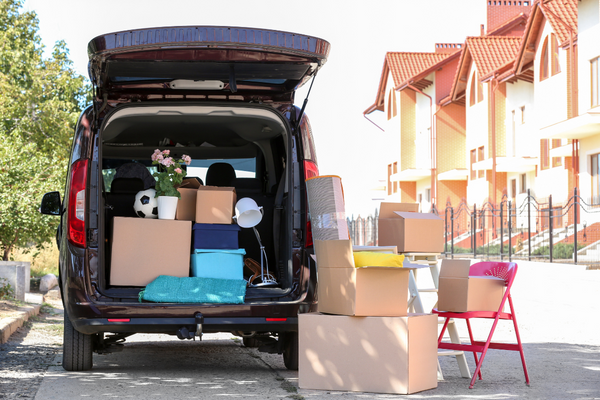 If you're wondering, "How can I use my car to make money without necessarily giving it up as a private possession?" one way is to become a casual mover. That means lending a hand to people who need to move their bigger stuff around.
This works best when you have a larger car that has a spacious cargo compartment and that can handle heavier loads. If you have friends, relatives, or neighbors who need to move in or out of their residence, offer to help them haul larger items like furniture and appliances.
Doing this won't just earn you a few bucks. It's also a way to ease the burden of those within your circle who really need a hand. Remember, moving is a stressful experience, and offering a solution like this to people close to you can be just the support they need.
4. Create Content About Your Car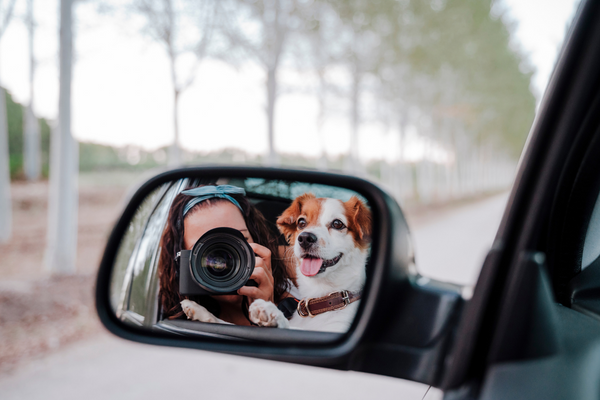 If you're into content creation, you can create blogs or videos about your car that you can later monetize. Document your journey as a car owner and dole out your insights about certain car topics. You can provide buying guides, maintenance tips, how-to content, or even just road trip reviews.
If you need concrete ideas on how to make money with car content, check out popular microbloggers and vloggers across different social media sites. For example, there are the likes of Joseph Valleser, a YouTuber who chronicles his car adventures.[2] There are other influencers on different platforms like Instagram and TikTok. Follow them and study how they make their content.
When you start your own website or channel, make sure to be as relatable and reachable as possible to your readers or viewers. If you make it big as a content creator, money will keep pouring it as your audience grows.
5. Wrap Ads Around Your Car

If you don't mind having brand logos and ads wrapped around your car for a quick buck, then you can definitely try using your car as an advertising space.
You can get paid for having car advertising stickers in the Philippines. It's a great income source to complement your other car-related sidelines. For example, if you're a Grab driver, you can register your vehicle to their GrabAds service and convert your car into a moving billboard.[3]
Aside from plastering ads on the sides of your vehicle, you can also offer up your car's interior for brands looking to put their name out there. You can partner with advertising companies to gussy up your car's interior with marketing materials like pamphlets, branded water bottle holders, and even interior tablets.
This type of car advertisement in the Philippines is an easy way to make money without exerting too much effort.
6. Become a Driving Instructor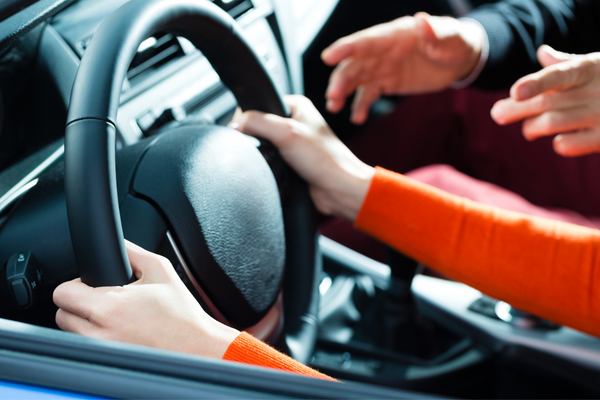 Another tip on how to earn money using your car in the Philippines is to offer private driving lessons. As long as you know what you're doing, you can unofficially dish out driving lessons to youngsters and anyone willing to learn.
For this, you just need a car, some free time, and a lot of patience to deal with inevitable mistakes from your students. Take note that you're dealing with amateurs who most likely have zero driving experience.
You can start with people you know, such as friends, colleagues, and your neighbors' kids. Since driving school fees range from ₱3,000 to ₱15,000, you can be the cheaper and more personal alternative. You can even set your price the way you want.
If you choose to turn this side gig into a serious business in the future, you can grow your network by letting word of mouth be your best marketing tool. Just make sure to also officially register as a business and obtain certification to establish your credibility.

7. Organize Trips for Tourists
If you're an expert navigator who can spew out interesting trivia about tourist spots or popular destinations, try your hand at tour guiding.
You can start small with just a close circle to see how well you fare and if it's ultimately for you. If you have family, friends, or acquaintances visiting from far places, offer to show them around for a small talent fee. Make sure the itineraries you create are unique, reasonable, and fun.
This is something you can just do occasionally or when the opportunity arises. But if you do it right and do it often, this can even be the start of a new travel agency or tourism enterprise.
8. Become a TNVS Driver or Operator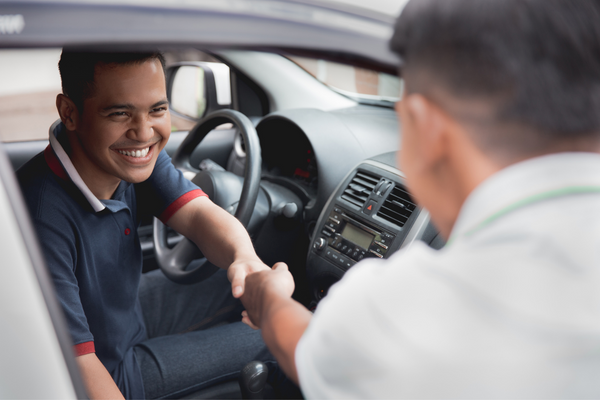 One of the popular and proactive car business ideas in the Philippines is learning how to be a TNVS driver or operator. TNVS stands for transport network vehicle service, and it encompasses the likes of Grab, Joyride, and Toktokgo, among others.
Since some people are still discouraged to take public transportation due to the threat of new COVID variants, it's not too late for you to join the growing TNVS trend. The great thing about being a TNVS operator is that you don't need to be the one driving the vehicle for you to earn money, making it a great source of passive income.
Also, becoming a TNVS driver or operator allows you the freedom to do other things. Remember Francis John 'Ax' Valerio,[4] who became viral for attending online classes between deliveries? That could be you, too, with your other side hustles. And don't forget Albert Gagaboan, who was able to realize his dream of becoming a school teacher by working part-time as a Grab delivery partner.[5]
The TNVS registration process may take a while. But it's a good trade-off for what you'll get in return. If you decide to go with a company like Grab, check out this professional license guide for Grab drivers to help ease you into this profession.
9. Start a Shuttle Service Business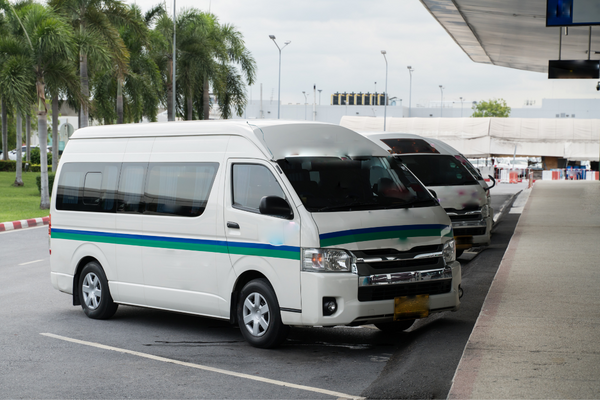 Got a huge vehicle? Then you wouldn't have that much of a problem figuring out how to make money with your car. To start a shuttle service, just find a company looking for what you have to offer.
Since many public buses have yet to resume operations, you can also pitch your services to people looking to travel back to their provinces. Also, if you have balikbayan relatives and friends, don't hesitate to tell them about your shuttle service. Airport shuttle services can be generally pricey, so people would most likely be happy to take you up on your offer if you name a reasonable price.
You can save your balikbayan customers the trouble of public transport by offering to comfortably take them and their luggages straight to their preferred destination.
10. Rent Out Your Car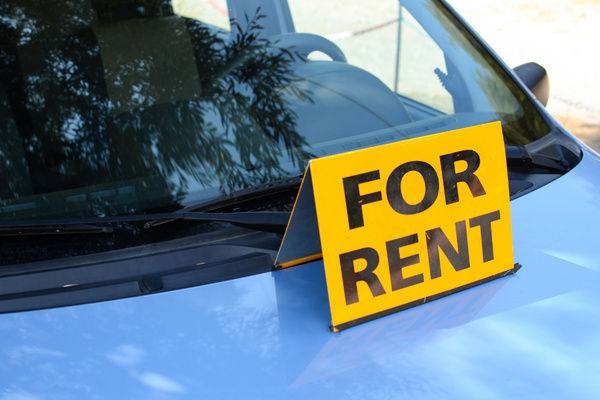 Looking for an earning option where you don't need to do a lot of work? A rent-a-car business in the Philippines may just be for you.
Earn passive income by listing your car for rent online. Instead of letting your car gather dust in the garage while you're working from home, put it up for rent. Just learn the basics of how to start a car rental business in the Philippines, and you're good to go.
What's great about this earning opportunity is that you can set your own competitive rates to avoid getting low-balled. Just remember to be extremely careful when renting out your car. As much as possible, only rent it out to people you know and trust. If you're opening your car rental to the public, make sure to conduct rigorous background checks.
11. Launch a Mobile Food Business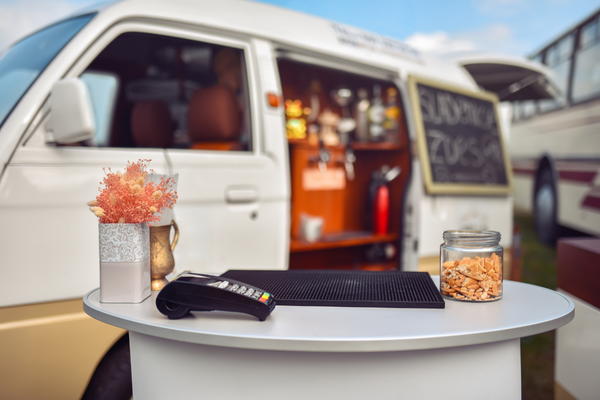 Business in car format is an innovative idea in the Philippine context. Sure, we have our fair share of jollijeeps and food trucks, but they're still not a common sight in the country.
That can soon change if more people give this new format a chance. It has a lot of potential, especially during a time when many still can't go out for fear of contracting COVID. Those who now enjoy a work-from-home setup may also prefer food being served right at their doorstep.
This is why mobile food businesses, such as the Harakiri Kamikaze truck,[6] which offers ramen on wheels to hungry customers, and Kape Kalye,[7] a mobile coffee shop that operates through the back of a Toyota Wigo, blew up during the pandemic. They brought the products straight to the customers without being summoned.
So if you have a business idea and a car that you want to put to good use, try this car business idea in the Philippines. Set up and operate your business at the back of your vehicle.
12. Convert Your Vehicle into a Bridal Car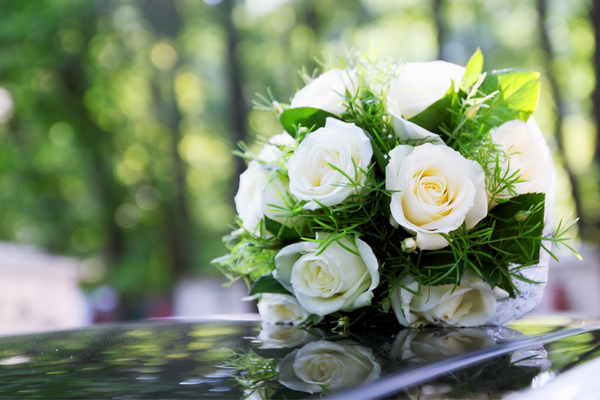 One of the unique car business ideas in the Philippines is to transform your vehicle into a bridal car. You can also offer to drive the car yourself if you're hesitant to entrust it to someone else. Just make sure to immerse yourself in the role so as not to underwhelm the bride and the wedding party at large. Be as careful on the road as you can, and try to humor the bride. It's a big day for her after all.
Look up the complete steps on how to rent out your car for use in weddings. If it helps, automotive journalist James Deakin shared an account of his experience as a bridal car driver in the Philippines. Technically, he didn't use his own car—he was provided one by a sponsor (and a luxurious one at that!). But his experience can give you a glimpse of what to expect if you rent out your vehicle as a bridal car.[8]
13. Sell Your Vehicle
If you need a huge sum for more pressing matters, a quick way to turn your car into cash is to sell it and either downgrade to a more affordable model or give it up altogether. If you're mostly at home anyway, and you don't need to go anywhere in the near future, it's best if you just get rid of your car and make money in the process.
While you won't be able to sell your car for the same price you bought it, the instant profit you'll get from selling it can still be a significant boost to your finances. Just like most things these days, you can easily sell your car online via car selling platforms, car forums, and even social media. You can look up online the different guidelines on selling your car.
Final Thoughts
You may not know it yet, but your car can be a money-making machine when used to its fullest potential. So as early as now, you should explore these car business ideas in the Philippines. Whether you're looking for a full-time income source, a weekend side hustle, or just a random earning option while waiting for the next job opportunity, make sure to try out some if not all of the opportunities mentioned above to turn your car into a cash cow.

Sources