Everyone wants to earn extra cash. After all, people have families to support and futures to prepare for. If you have a car and a lot of free time on your hands, why not consider working as a driver?
Earn income from driving people around the city or using your car as a ride-hailing service. You can be a driver or operator for one of the transport network vehicle service (TNVS) companies in the Philippines.
Yes, you can join Transport Network Companies (TNCs), such as Grab, JoyRide, and toktokgo. But don't join a ride-hailing company just yet—first, you have some work to do. The requirements can be quite a handful. But don't worry, we're here to simplify things for you.
What You Need to Join a TNVS in the Philippines
Basically, you need three things before you join the TNVS Philippines industry. Check out the following:
1. Your Own Car
This is an obvious requirement. But just because you have a car doesn't mean you can easily become a TNVS driver or operator. The LTFRB implements a maximum age limit for all public utility vehicles. Check that before you proceed with your application.
2. TNVS Registration with the LTFRB
You won't become a legitimate TNVS driver unless you're registered with the Land Transportation Franchising and Regulatory Board (LTFRB). To operate, you need a TNVS accreditation, which comes in the form of a Certificate of Public Convenience (CPC). The CPC is valid for two years.
Renew expired permits if you want to continue driving. Otherwise, your vehicle will be tagged as colorum.
3. Smartphone
TNVS drivers need to use the app issued by their partner TNC. The smartphone doesn't have to be high-end. You can always settle for a mid-ranger with reliable specs and features.
Is LTFRB Accepting New TNVS Applications in 2023?
Good news for all aspiring TNVS drivers and operators! The LTFRB opened 4,433 TNVS slots and started accepting applications last January 9, 2023.[1] Unlike before, the LTFRB won't be accepting online applications. Instead, they will process applications in person.
Applicants will have to apply with the TNC of their choice. The TNC will then take care of the registration and filing of the application for CPC.
According to the LTFRB, each applicant is limited to applying for only three vehicles.
How to Apply for a CPC
Applying for a CPC can be a long and winding process. Here are the important details you need to take note of:
✔️ CPC Requirements
Kick off your TNVS Philippines application by collating the following documents:
Four copies of Verified Application -

The form is available at www.ltfrb.gov.ph.

Photocopy of the Official Receipt and Certificate of Registration (OR/CR) -

In case the vehicle is encumbered, you'll have to submit a Certificate of Conformity or COC. If you don't have a COC, you'll have to submit an Affidavit of Undertaking that compels you to submit the COC during the hearing.

Proof of Filipino citizenship

- Submit any of the following: Authenticated birth certificate from the Philippine Statistics Authority, valid Philippine passport, voter's ID, or marriage certificate

Certificate of TNVS Enrolment/Registration

- Your TNC will provide this.

Notarized Certification - This proves that the documents are genuine and will also be provided by the TNC.

✔️ CPC Application Steps
Below are the steps you need to take to submit your TNVS application:
Submit all your requirements to the TNC of your choice. The TNC will then submit your documents to the LTFRB.

Claim the Provisional Authority (PA) from your TNC. The PA will be issued to your TNC once the LTFRB has accepted the application. The said permit is valid for 90 days.

Once you have the PA and the Passenger Insurance Policy, attend your TNC's onboarding.

Attend the hearing with an authorized representative from your TNC.

The following documents should be submitted

at least five days before the scheduled hearing:
LTO-issued OR/CR or COC from the bank or financial institution if the unit is under financing

Proof of Existence and Sufficiency of Garage. If the applicant is the owner of the garage,

the

Transfer Certificate of Title (TCT)/Tax Declaration in the name of the applicant

is required

; if not,

provide a copy of TCT/Tax Declaration with Notarized Lease Contract or Notarized Authority to Use Garage with an ID of the Lessor.

Proof of Financial Capability

in the form of Proof of Bank Deposit in the amount of ₱20,000 per unit

5R photograph of units subject to the application (front, back, and sides of the vehicle), including the front page of a newspaper to show the date when the pictures were taken.

DTI Certificate of Business Name Registration

BIR Certificate of Registration to engage in Transport Service or Proof of Filing

Certificate of Enrolment/Registration issued by the TNC

Police and NBI Clearance of the authorized driver/s

Proof of Publication

Affidavit of Publication by the publisher

Copies of Publication

Affidavit of Attestation as to the authenticity of the documents submitted
If all goes well, get your CPC from LTFRB.
✔️ TNVS Philippines Application Fees
Don't forget that the TNVS application comes with some fees. Here are some of them:
Filing Fee: ₱510 first two units and additional ₱70 the 3rd unit

Legal Research Fee

(LRF): ₱10

PA Fee: ₱250
Read more: 6 Big Challenges Startups Must Prepare for in the First Three Years
TNVS Philippines: Which Company Should I Choose?
Now that you know the details of a TNVS Philippines application, it's time to choose a TNC to work with. Here are your options:
Grab Philippines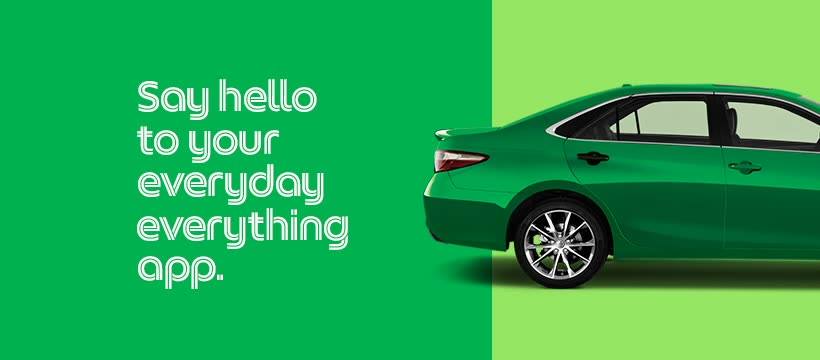 Grab is undeniably the most popular and dominant TNVS company in the country. It accommodates not only private cars but also taxis and motorcycles.
To help drivers maximize their income, Grab offers exclusive perks. These include deals and discounts on car wash, fuel, insurance, towing, aircon services, and vehicle maintenance, among others.[2]
Want to know how to be a Grab operator? Here are the requirements and application steps.
Wondering, "Is Grab still accepting applications?" Keep in mind that Grab only accepts up to 100 applicants every Monday, Wednesday, and Friday between 9 a.m. and 5 p.m.
Grab TNVS Requirements
Professional driver's license

Must

be between 18 to 70 years old; a

pplicants 60

years old and above must

have a Fit to Work medical certification

NBI clearance

Drug test clearance from an accredited drug testing laboratory

Fully vaccinated against COVID-19
Grab TNVS Application Steps
Secure an appointment date for Provisional Authority (PA) application. Reserve your appointment using Grab's TNVS Scheduler.

[3]

Go to your appointment date and submit the requirements. The submission venue is the Grab Marikina Warehouse, Wirecrete 58 A. Bonifacio Avenue, Marikina City.

Claim your PA and attend Grab's onboarding.

Attend the CPC hearing.

Once the hearing is successful, get the CPC from the LTFRB.
JoyRide

JoyRide has grown to become one of the leading super apps in the Philippines. Other than ride-hailing services, the company also offers delivery, e-commerce, and payment solutions.
Since 2019, the company has onboarded more than 20,000 driver partners. JoyRide's ride-hailing services used to focus on motorcycle taxis. But in 2022, the company was authorized to offer car rides.
Here are the TNVS requirements that you need to satisfy if you want to be a car driver for this TNC.
JoyRide TNVS Requirements
Professional driver's license

Valid ID

NBI clearance

Police clearance/barangay clearance/proof of billing

COVID-19 vaccination card

Fit to Work medical certificate if the applicant is 60 years old and up.

If the driver is managed by the operator: valid government ID of the operator with three specimen signatures

If the vehicle is borrowed or rented: Valid government ID of the operator with three specimen signatures and an authorization letter from the registered owner

LTFRB documents with the official receipt




- Provisional Authority (PA)




- PA with Temporary Authority Stamp




- Application for Provisional Authority (PA) with Case Number With Temporary Authority Stamp




- Certificate of Public Convenience (CPC)

OR/CR of the vehicle

Front, back, and side pictures of the vehicle

Comprehensive insurance

Passenger insurance

Maya number for cash-out settlement
JoyRide TNVS Application Steps
There are two ways to apply at Joyride: online and walk-in. If you choose Joyride online application, just go to register.joyride.com.ph, supply the required details, and upload the pertinent documents. For walk-in applications, just visit one of the following JoyRide offices and submit your requirements:
JoyRide LTFRB –

16 Makisig Street, Diliman, Quezon City

JoyRide Antipolo –

JoyRide PH Onboarding Facility, 80 Marcos Highway, Mayamot, Antipolo

JoyRide PITX –

2nd Floor, PITX, 1 Kennedy Road, Tambo, Parañaque

JoyRide Manila –

2nd Floor, Park N Ride Building, Lawton, Ermita, Manila

JoyRide Cebu –

Cafe Egao, Buot Compound, Nasipit, Talamban, Cebu City
toktokgo

toktok is a Filipino-made app that primarily offers delivery services. But it also branched out to TNVS Philippines territory by offering car services through toktokgo.
toktokgo allows the registration of different kinds of cars, from sedans to large MPVs. Interested? Here are the toktok online application requirements and steps:
toktokgo

TNVS Requirements
Professional driver's license

Must be between 18 and 60 years old; applicants 60 years old and above must have a Fit to Work medical certification

NBI clearance/police clearance

OR/CR of the vehicle

Authorization letter if the applicant is not the owner of the vehicle

LTFRB-issued requirements, such as PA or CPC

Fully vaccinated against COVID-19
toktokgo

TNVS Application Steps
Go to go www.toktok.ph/registration. Fill out the form and upload the required documents.

Wait for the approval.

Undergo the pre-boarding process once the application is approved.

Attend the virtual orientation.
Read more: 32 Food Franchise Businesses You Can Start Under ₱1 Million
OWTO

OWTO is a 100% Filipino-owned company that prides itself in empowering its partners with equitable take-home pay through its lower commission take-out system. OWTO offers not only a 15% commission but also security benefits, such as safety assistance and accident insurance.
OWTO TNVS Requirements
Must be at least

21 years old

Valid professional driver's license

Valid CPC or PA from the LTFRB

Attendance to the Partner's Orientation Program and Partner Safety Training Program

Android smartphone or iPhone

Valid mobile number and email address
OWTO TNVS Application Steps
OWTO announced that it's ready to assist aspiring drivers with their CPC application. The details aren't specific, but the process will likely follow the framework issued by the LTFRB. That said, you'll need to submit the documentary requirements to OWTO, which will then submit them to the LTFRB.
Tips for Becoming a TNVS Pro in the Philippines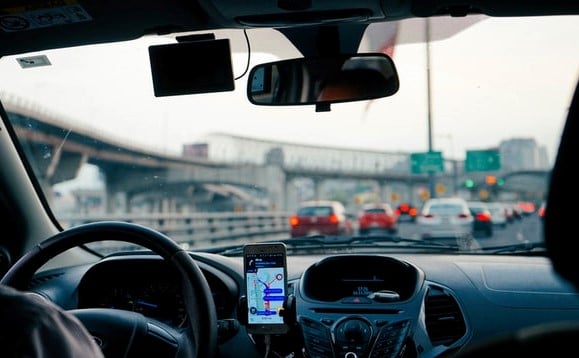 Say you've fulfilled all the requirements and become a legit TNVS driver or operator. The prospect of earning money while getting the chance to explore the city is exciting. But don't hit the road yet without arming yourself with the right knowledge.
Since this is a whole new world for you, you need to prepare in order to avoid mistakes and, of course, make work easier and more worthwhile.
Here are some of the tips that you may find useful.
1. Get to Know Your Area
These days, it's easy to rely on navigation apps such as Waze and Google Maps. However, these apps can be inaccurate at times. Admit it, you've been directed to unfamiliar places or unexpected traffic jams after following their recommendations!
Familiarize yourself with the roads you'll be driving on. The better you know it, the more options and routes you'll have. Through these hidden routes, you can avoid long traffic jams. In turn, your passengers will be happy.
2. Observe Commuter Behavior
To optimize your earnings, study the movement of the general public. Figure out which days of the week or times of day are the busiest. Identify the places where customers are concentrated. Since you're a new TNVS driver, accept as many rides as you can. That way, you'll know the patterns of passengers' movements.
3. Invest in a Good Smartphone Mount
For most of your day, your smartphone will be standing on your dashboard, so make sure you're using the right mount. Invest in a phone mount you can secure on different types of surfaces. Pick the right size—it'll be difficult for you to find a good spot in your dashboard with a bulky one.
4. Don't Passively Listen to Passengers' Orders
Sooner or later you'll have a patronizing passenger who will tell you to make an illegal U-turn or beat the red light. Don't follow them. If they insist, ask them courteously if they're willing to pay the fine.
5. Consider Cross-Selling
You can add another stream of income by selling items to passengers, such as snacks, sanitizers, bottled water, or even cellphone load. But check first if your TNC allows this.
6. Take Enough Rest
If you're tired or sleepy, park in a good spot (legally) and get a nap. Don't force yourself to pick up rides when your body tells you not to. Otherwise, you may get into an accident since your attention and alertness are compromised.
7. Keep Your Car Clean and Sanitized
Passengers don't appreciate dirty and smelly cars. So make sure that yours is always tidy and fresh before you leave your garage.
Read more: All the Values and Skills You Need to Become a Successful Entrepreneur
Final Thoughts
Working as a TNVS driver or operator can help you earn extra income. But before that happens, you'll need to go through the strict TNVS Philippines registration procedure.
Keep in mind that the requirements listed above are subject to change, so make sure you're following the LTFRB or your desired TNC online. It would also help to ask a friend who works as a TNVS operator for some practical tips and tricks of the trade.
If you're looking for auto insurance, compare the insurance options available and select the best one for you here at Moneymax.

Sources: