You're most likely feeling the effects of constantly rising prices at the moment. This month's spending might not fit your usual budget. You can cut down your expenses, but that will only go so far.
Thinking of increasing your income by setting up an online business as a side hustle? One question remains—what sells? If you already have a hobby, talent, or skill you can utilize, then make the most of it. If not, then we're here with a list of in-demand products in the Philippines this 2023.
What to Consider When Choosing the Best Products to Sell Online in the Philippines
But first, let's talk about pre-game matters.
Running an online business involves time, money, and effort. So you need to be careful and plan out your best course of action. Here are a couple of things you need to consider before you start your online business.
✅ Sell What You Have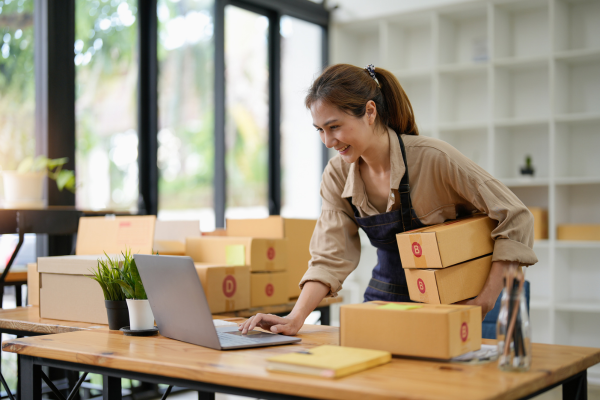 This mostly involves the intangible: time, effort, skill, talent, knowledge, and passion.
When it comes to money, it's best to start with an amount you already have, but a personal loan will cover this in case you don't have enough. This venture is meant to generate more money, so you can consider this good debt. Once your business starts to boom, you can pay it off in no time.
You don't need to feel full-blown passion for your business since this will be a side hustle and not your main gig—for now, anyway. Still, it should be something you enjoy doing. You won't have a boss to push you to work on your deadlines—only you can do that for yourself.
Your side hustle can also serve as a form of escape from your full-time job. Imagine your daily stress if you don't like both your day job and side hustle (yikes).
✅ Know Where to Sell
It's an online business, so online exposure is paramount. Your chosen platform will be a big factor in your sales.
Shopee and Lazada are the top two most visited e-commerce and shopping websites in the Philippines.[1] You can easily sign up and market your products on both platforms. If you want to take it up a notch and achieve more sales, aim to be a preferred seller on Shopee!
You can also market and sell your products on social media.
Facebook Marketplace is one example. Photos and product writeups don't have to be curated as seller contact is the preferred route, but a well-taken photo and a well-written writeup will entice interested buyers. But watch out for dubious buyers—don't include a COD payment if in doubt.
You can also make a business profile on Instagram for easier transactions. Schedule posts to hit your target audience at the right time, set up an Instagram shop, boost your profile through advertisements, create automated replies, and add links to your stories.[2] Similar to Google, Instagram's business profile has Instagram Insights that show you impressions, clicks, and profile views.
For those who wish to sell pre-loved items, Carousell is your best bet. Even celebrities like Bianca King and Maine Mendoza have used Carousell. It's a good start-off point for your side hustle before you venture to other online businesses.
If you want full control over your branding and marketing and can shell out a bit of money, you can make your own business website instead. The only cinch here is it won't be as user-friendly as social media apps. Plus, you'll be responsible for the cost and monitoring of your website's maintenance.
For edible products, you can partner with GrabFood to give your sales a big boost. GrabFood has helped cloud kitchens and small food businesses thrive. On your end, the menu should always be updated, food packed securely, and fast service provided to avoid cancellations and complaints.
✅ Offer Great Customer Service
In dine-in restaurants, food makes up just half of the experience—customer service completes it.
The best example of exemplary customer service is Starbucks. They prepare your orders similar to regular fast food chains, but the quality and service are almost equal to that of a more upscale restaurant. That's why most Starbucks branches are full compared to its competitors.
Do the same for your future online customers, and they'll keep coming back for more.
---
💼 Launch or Expand Your Small Business With an #UNOnow Loan

Ready to start or grow your small business? If you're planning to secure funds to buy inventory, pay for a bigger space, or hire employees, check out what UNO Digital Bank has to offer.
With an #UNOnow Loan, you can borrow funds starting at ₱10,000 up to ₱200,000 with a low monthly interest rate of 1.79%. You can pay it back in six, 12, 18, 24, or 36 monthly installments.
Apply for an UNONow Loan via Moneymax now!
---
Top 10 In-Demand Products to Sell Online in the Philippines in 2023
You now know the important points to consider before you set up shop. It's time to determine the main event: the products you'll sell online. We present to you some of the top-selling products in the Philippines in 2023.
Note that the trending products in the Philippines today might not be the top ones next month or in a few years. It all depends on the needs and wants of the buyers.
If you decide to add more products to your business in the future, just follow the advice of Nick Loper, founder of Side Hustle Nation in the US: "Insert yourself where the money is already flowing."
Lastly, add a special touch to your products so you'll be a cut above the rest.
📌 Baked Goods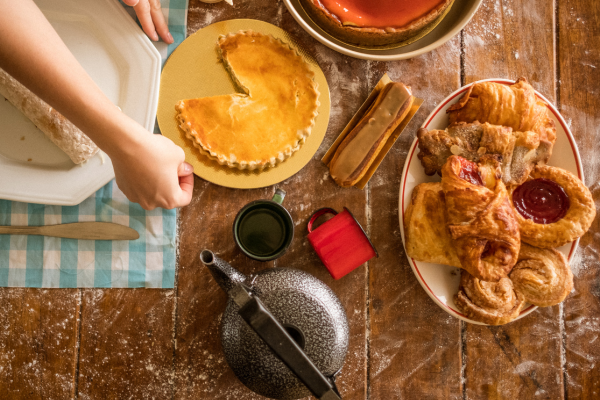 Let's start with the perishable items.
Product trends in the Philippines may come and go, but this one is a staple. Whether it's a beloved pandesal or a trendy donut, Filipinos love baked treats.
Competition is tough in this market, but fortunately, consumers have varied interests when it comes to sweet treats. There are chewy vs. firm cookies, classic vs. realistic cakes, regular bakes vs. healthier options—the list goes on.
And if you have doubts about your business, just remember that the greats like Conti's and Mary Grace started as home-based baking businesses.
📌 Coffee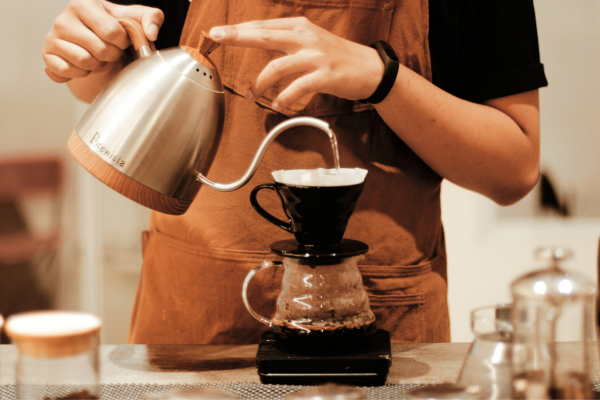 Coffee is a constant staple in Filipinos' morning routines. No surprise there, as we're located in the equatorial zone called "The Bean Belt" which means we have all the commercially available varieties of coffee, namely Liberica, Excelsa, Robusta, and Arabica.[3]
Even with the many options out in the market, people still look forward to new coffee options because of their diversity. New coffee sellers put their own twist by showcasing local coffee creations or trying different ingredients.
Perhaps it's largely due to the aesthetic, but most people, especially the younger generation, love sharing their coffee experiences on their social networks. Aside from your marketing strategy, your customers will give you a boost through their posts, photos, and word of mouth.
All these make coffee one of the most in-demand products in the Philippines in 2023.
📌 Pet Care Items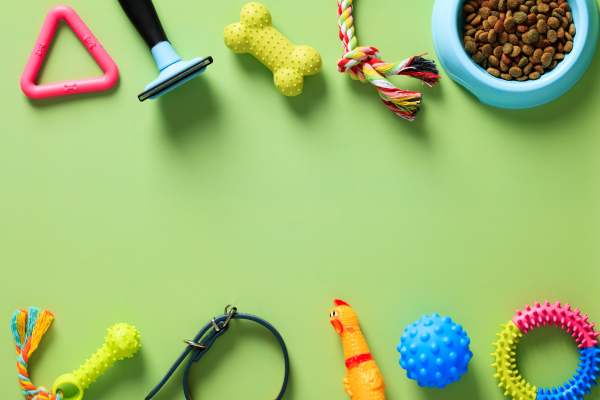 In 2023, 64% of Filipinos take care of pets at home.[4] Indeed, nothing beats expanding your support system to include one furry pet or two!
It's a sea of options, but if you want to start with the basics, pet supplies are a good go-to. Cover the essentials such as food, bowls, bottles, collars, leashes, cages/houses, kennels, shampoo, and other daily pet needs.
If you have the ability to specialize (cooking and dietary needs knowledge for pet food, carpentry for pet houses and bowls, artistic eye for personalized bowls, etc.), go for it! But it all depends on your skills, budget, and availability. Lastly, consider if it's a high-demand product before selling.
Other pet essentials involve services such as pet grooming, boarding, and training. Give this a try if you've confirmed your skills through your family and friends' pets.
📌 Groceries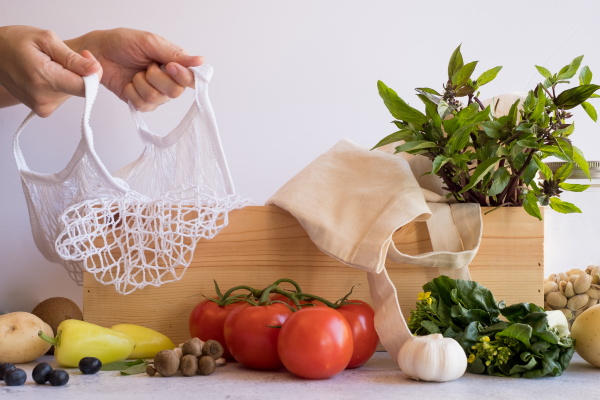 Grocery essentials will always be one of the most in-demand products in the Philippines. Combine that with the fact that Filipinos appreciate the convenience of shopping online, and you've got a sure winner.
However, you might find it hard to stand out among the hundreds, if not thousands, of other similar sellers online. If you can find a supplier that offers low prices, you can sell your groceries at competitive prices and attract loyal customers. You can also offer buy one get one promos.
There's no limit to what you can sell—meat, seafood, canned goods, snacks, vegetables, fruits, beverages, rice, and so much more. Just make sure you deliver them fresh!
📌 Health and Fitness Essentials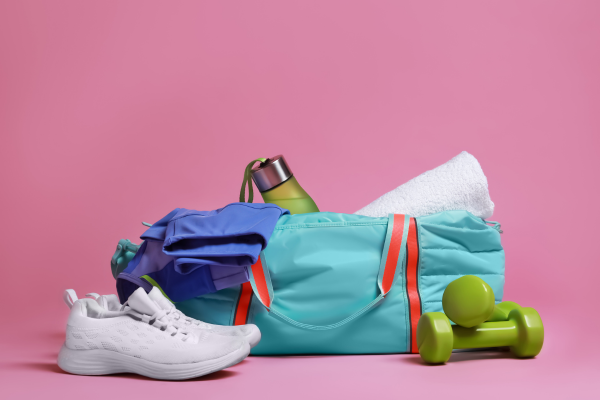 For non-perishable items, health-related items continue to be part of the in-demand products in the Philippines. Recently, Health & Personal Care was one of the top-selling product categories during Shopee's 11.11 sale this 2023.[5] People invest in fitness to keep themselves busy and healthy.
You can focus on equipment such as dumbbells, kettlebells, and pull-up bars; or apparel such as dri-fit tops, sports bras, and more compression tights. You can carry insulated water bottles, gym bags, yoga mats, and other accessories as well.
📌 Electronics and Gadgets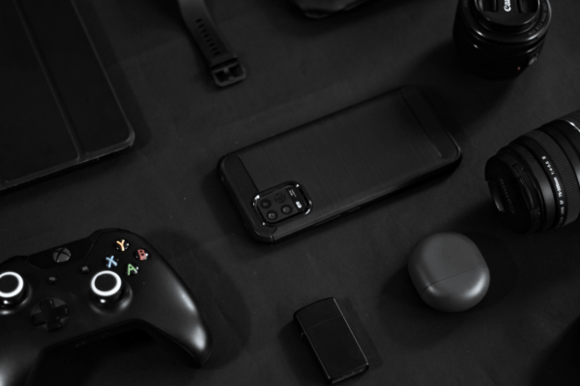 Who doesn't own a phone in this country? That's how big your market is, and that's only for cellphones.
Mobile phones, wireless earphones, and smartwatches are definitely in demand. The gaming niche is also pretty big, spanning keyboards, monitors, mice, headsets, speakers, and more. TVs also continue to be a prominent fixture—just visit any Filipino household.
You can cater to both users on a budget or technophiles who want only the best.
📌 Home Decor/Improvement Products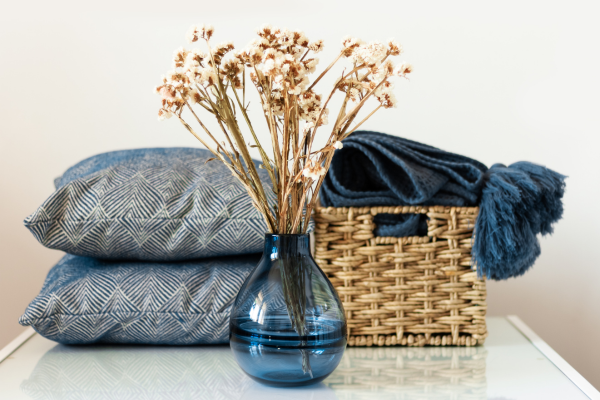 Home interior and organization hacks continue to pique Filipinos' interest, thanks to hybrid work setups. Home & Living was also one of Shopee's most popular categories during the recent 11.11 sale. In fact, 3D vinyl floor stickers were one of the top items sold during online live selling.[6]
Take advantage of this trend by selling such items and related ones such as wallpapers and decals. For potential customers planning to set up a home office, you can sell desks, office chairs, mobile cabinets, and organization bins or dividers.
You can use Tiktok and Instagram Reels to market your products using trendy themes, like unboxing, product assembly, organization, and more.
Home improvement and renovation involve more than one purchase. If you have related products lined up, buyers are likely to purchase again. Encourage them to purchase more with free delivery or assembly benefits once they've reached a certain amount.
📌 Clothes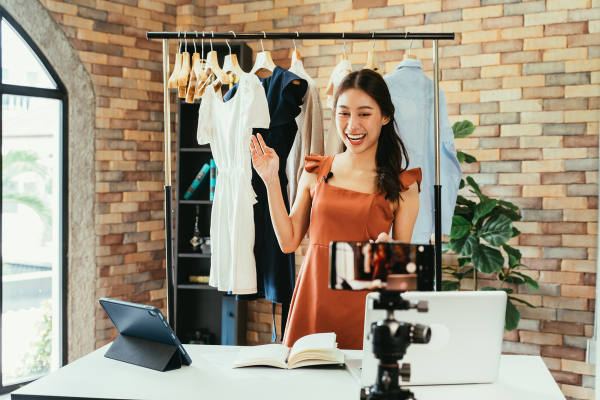 Now that the worst of the pandemic is over, online shoppers are interested in buying more non-essentials such as fashion items, according to Lazada Philippine chief executive officer Carlos Barrera.[7]
If you have the resources and the time, you can form your own team to create designs and sew clothes yourselves. You'll be supporting the local community in the process as well.
If not, consider dropshipping. Alternatively, you can visit the Bagpi Garment Center in Taytay to buy ready-made clothes wholesale and sell them at a profit. If you're a reformed fashion fiend, you can also declutter and sell preloved clothes online.
📌 Makeup and Skincare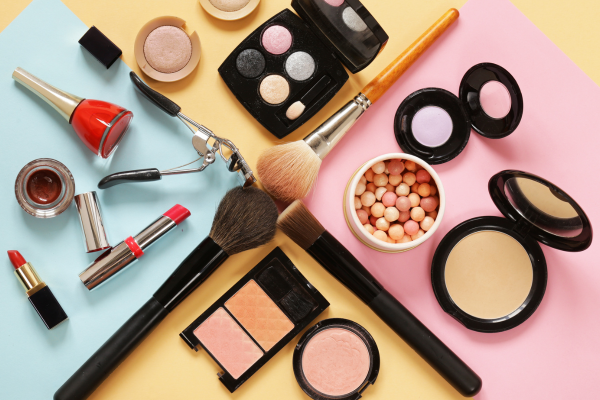 Statista reports that when it comes to shopping via social media, beauty is the second most popular category.[8] It makes sense—raise your hand if you've gone on to buy a certain lipstick or mascara after watching an influencer's get-ready-with-me on Tiktok.
Carefully curate a collection of iconic makeup or skincare favorites and your own personal holy grails. You can also offer pasabuy services for items unavailable in the country.
Most importantly, make sure to get your items from legit sources only. You don't want your credibility to be tainted by customer complaints.
📌 Baby Essentials
Baby wipes and milk powder emerged as two of the most popular items during Shopee's 11.11 sale,[9] as mothers took advantage of the significant price reductions to stock up on baby essentials.
When pricing your products, strike a balance between quality and affordability. Moms only want the best for their infants, but of course, they have to take their household budget into consideration as well.
You can sell baby clothes, bottles, diapers, hypoallergenic wipes, breast pumps, toys, shampoos, monitors, potty trainers, and a lot more.
Read more: Online Business Ideas from Home to Try If You Have a Small Capital
Final Thoughts
Now that you know what the top 10 in-demand products in the Philippines are, are you ready to launch your online hustle? Note that these items are trending at the moment, so expect lots of competition. Stand out by offering a well-curated inventory at reasonable price points and investing in marketing.
Sources: