Lazada and Shopee are two of the leading e-commerce websites in the Philippines and Southeast Asia—not just for consumers but also for business-minded Filipinos who want to make money online.
These platforms for online sellers are beginner-friendly. Lazada and Shopee don't charge new online sellers a registration fee. And for as low as PHP 10,000, you can start selling and earning profits. You just need a computer or smartphone, internet connection, and, of course, your products to sell and a bank account to receive payments.
It also doesn't matter if you're in Manila, in the province, or even abroad. You can run your shop anytime and anywhere while reaching customers all over the Philippines.
What's more, starting as an online seller on Lazada or Shopee is simple even for newbies.
Interested in starting your online business soon? Here's a guide on how to become an online seller, specifically how to be a Lazada or Shopee seller.
Lazada vs Shopee: Which is the Better Online Selling Platform in the Philippines?
Both online selling platforms have their pros and cons for a Lazada or Shopee seller. For instance, they offer an easy sign-up process for online sellers. Just a few taps and you can have your online store fully set up.
Of course, high marketplace traffic is an important factor to consider if you're an online seller. More visits to your site mean more chances with over 70 million visits as of June 2022.
Shopee also has more payment options, which means more customers can shop and pay with their preferred payment methods, resulting in more potential sales for sellers.
When it comes to payouts, online sellers on Shopee get paid faster. When the customer clicks on "Order Received" or when the Shopee Guarantee period is over, the payment is released.
Meanwhile, Lazada has a scheduled payout for sellers, which is every Tuesday of the following week. And if you're a new seller, you'll need to wait three weeks after your first delivered order to get paid.
So whether you want to be a Lazada or Shopee seller, consider the pros and cons of both before following before setting up your online shop.
Category
Lazada
Shopee
Which is Better?
Marketplace Traffic

37.8 total visits in June 2022

[1]

74 million total visits in June 2022

[2]
Shopee
Business Model and Logistics

Retail and marketplace model

Fulfillment by Lazada

Marketplace model
Third-party logistics

Shopee and Lazada
Payment Options/Payout

Fewer payment methods for customers

There's a payout schedule for sellers

More payment methods for customers

Sellers can withdraw payouts anytime

Shopee
Seller Protection

Sellers can report abusive customers to Lazada Seller Center or Partner Support

Customers with high cancellation rates can be blacklisted

There's an option to remove Cash on Delivery for buyers with high failed delivery rates and returns

There's Shopee Guarantee for customers and an easy return and refund process for sellers

Customers can also be COD-blacklisted

Shopee and Lazada
How to Start Selling in Lazada Philippines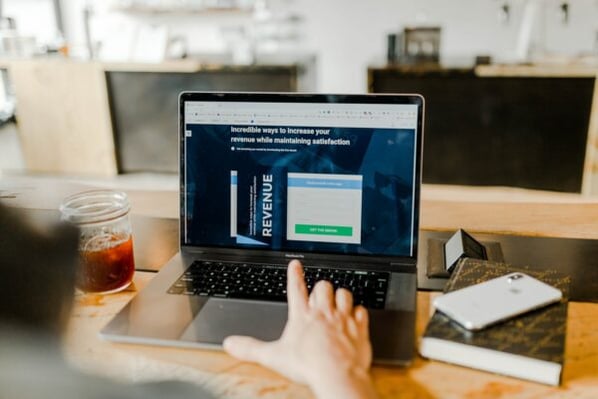 Sure, being part of one of the pioneers of online selling in the Philippines is exciting. But know that there's some work involved before you finally get to place your products and earn money. Here are the things you need to take note of.
Lazada Online Seller Types
Before you start selling on Lazada, it's important to know the different types of online sellers you may apply for. Choose a Lazada online seller type that fits you best.
1. LazMall Seller
These online sellers are authorized distributors or owners of brands. LazMall is the premium type of online seller account, offering exclusive access to LazMall campaigns and additional seller tools.
LazMall sellers also enjoy a higher overall search ranking, which means they are among the brands that shoppers see first when they search for a product on Lazada.
Another advantage of being a LazMall seller is that customers tend to trust and buy products with the LazMall logo. It's because LazMall guarantees authentic products and a superior shopping experience.
However, Lazada charges LazMall sellers commission fees when their products are sold.
2. Lazada Marketplace Seller
These are individual or corporate Lazada online sellers who are based in the Philippines. They also have access to online seller tools. Lazada doesn't charge commissions from its local sellers.
First-time entrepreneurs who want to make money online most likely start as Marketplace sellers on Lazada.
3. Lazada Fresh Seller
As a Lazada Fresh Seller, you can sell fresh fruits and vegetables, as well as meat, seafood, breads, pastries, dairy products, desserts, and ready-to-eat or ready-to-cook food. So if you have a stall in the market that sells these fresh goods, you can start selling them online, too, as a Lazada Fresh Seller.
4. LazGlobal Seller
Lazada also accepts online sellers with a registered business who are based in Hong Kong, Macau, China, Taiwan, South Korea, or Japan. Like other Lazada online seller types, overseas sellers can access the e-commerce platform's seller tools. LazGlobal sellers ship their products to Lazada's overseas sort center.
LazGlobal sellers pay a commission fee to Lazada when they make a sale.
Read more: Seller's Quick Guide to Dropshipping in the Philippines
Lazada Seller Requirements
The requirements will depend on the type of seller that you'll apply for. Here are the requirements that you need to submit based on your seller group:
Requirements for Individual Sellers
Proof of citizenship (valid ID with Filipino citizenship or any valid ID together with birth / marriage / baptismal certificate)
Valid government-issued ID
A legitimate bank account (to be enrolled in your seller center account)
Individual Tax Identification Number (TIN)
Personal photo (ID)
Membership to the Online Micro Sellers Marketing Cooperative (OMSMC)
Note: According to Lazada, all individual sellers will need to be a member of the above-mentioned cooperative to continue selling on its platform. The cooperative will require some of the documents listed above plus a Pre-Membership Education (PMES) training that should be completed one year after signing up as a Lazada seller.
Requirements for Corporate Sellers
Business Registration Number
BIR Form 2303 (Certificate of Registration)
A legitimate bank account (to be enrolled in your seller account)
Requirements for LazMall Sellers
Business Registration Number
Trademark Certificate / Authorization Letter
BIR Form 2303 (Certificate of Registration)
A legitimate bank account (to be enrolled in your seller account)
Required marketing materials
How to Become a Seller in Lazada
Ready to be a Lazada online seller? Just follow these steps to set up your Lazada online shop.
1. Register for a Lazada Online Seller Account
Once you have the required documents for seller registration, you can already create your account at Lazada Seller Center.[3]
First, you'll have to fill out a Lazada online seller registration form on the Seller Center website or mobile app. There are different forms for different types of online sellers:
LazMall Seller registration form
Marketplace Seller registration form
Lazada Fresh Seller registration form
LazGlobal Seller registration form
Make sure to input your mobile phone number and email address, as well as your store name.
Take clear photos of your documents or ID that you'll submit to Lazada. Also, prepare your bank account information as you'll receive payments weekly from Lazada via bank transfer.
2. Add Your Products
Lazada requires beginning online sellers to have at least three products available that they can sell. Take note of the items which you can't sell, like weapons, gambling products, and malicious software.
If your products are available and you're ready to sell them, you can start uploading your product photos using your desktop or the Seller Center App.
Visit the Lazada Seller Center and log into your account. Tap "Add Products" and enter the product name, category, product attributes, product highlights, and variation.
Set the price and quantity. Don't forget to set the package dimension and package weight as well. You can upload products individually or as one batch.
3. Manage Your Online Store
Lazada allows its sellers to manage their virtual store on Seller Center. You can view how your online store performs and make necessary adjustments through the seller tools. Just tap Business Advisor to access the dashboard for managing your Lazada online shop.
4. Ship Products
When you receive an order, it's time to have it delivered to your customer. Pack the item and wait for Lazada to pick it up and deliver it to the customer.
To know which products need to be processed, log in to the Lazada Seller Center, go to Orders & Reviews > Orders > Pending.
5. Receive Payments
Every week, payments for your purchased products will be credited to the bank account you registered with Lazada. You can check your account statement on the Seller Center website or app.
Note that the payment schedule for all sellers is every Tuesday of the following week. This means that all orders delivered from Monday to Sunday will be delivered on a Tuesday.
Read more: Online Business Ideas You Can Start Even with Small Capital
Lazada Seller Fees
If there's anything that can perhaps discourage you from selling on major online marketplaces like Lazada, it's the many seller fees. Here are just some of them:
Payment Fee: Item price - promotional charges + shipping fee paid by customer, inclusive of 2.24% VAT
Commission (applicable to LazMall Sellers only): A percentage fee for each category and based on the price of the item charged per order item
Promotional Charges Vouchers: Discounts given for seller vouchers
Promotional Charges (Flexi-Combo): Discounts given for bundled items
Payment Fee (Correction for Undercharge): Charges for paid lost claim
Additional Fees for Micro Sellers:
COOP Admin Fee: 1% of item price credit/sales
COOP One-Time Membership Fee: PHP 100 deduction on the first payout
Note: Micro sellers also need to deposit a capital share of PHP 300 to the OMSMC within one year of their application.
How to Start Selling in Shopee Philippines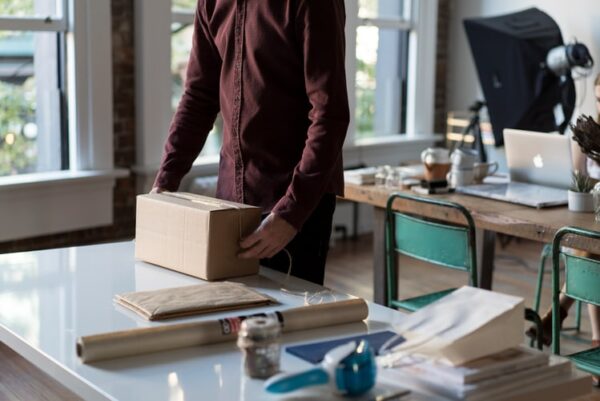 Shopee's presence in the Philippines may be much shorter and more recent compared with Lazada's. But it has proven to be a force to reckon with. If you're excited to sell on this platform, here are some of the things that you need to know.
Shopee Online Seller Types
Do you want to know how to sell in Shopee? First, get familiar with the different types of sellers on this online selling platform.
1. Shopee Mall Seller
These online sellers are official distributors or owners of a brand who are members of Shopee Mall, an exclusive online marketplace. Because they offer licensed, authentic products, they gain more trust from customers.
2. Preferred Seller
Preferred Sellers are an elite group of sellers with the "Preferred" label. To qualify as a Preferred Seller, a Shopee online seller must have excellent customer service and sales record, quality product listings with competitive prices, and high seller ratings. Membership to the Shopee Preferred Seller Program is by invitation only.
3. Overseas Seller
Like Lazada, Shopee accepts sellers from outside the Philippines. Shopee's overseas sellers are based in either China or South Korea.
4. No Label/Marketplace Seller
No Label sellers are online resellers who buy unbranded wholesale products and sell them as a retailer on Shopee. If you've always wanted to know how to be a reseller in Shopee, this can be a good starting point as well.
---
🎁 Fund Your Goals with a Citi Personal Loan and Get a Free Gift!

Achieve your financial goal—whether it's a new business, vacation, home improvement, car purchase, or tuition payment—with a personal loan from Citibank. Borrow up to ₱2 million, enjoy a low interest rate, and pay for your loan for up to five years.

If you apply for a Citi Personal Loan through Moneymax until May 31, 2023, you'll get a reward worth up to ₱10,990 upon loan disbursement! Promo terms and conditions apply.

Note: This product is sold by Union Bank of the Philippines, using certain trademarks temporarily under license from Citigroup Inc. and related group entities.
---
Shopee Seller Requirements
The requirements for starting an online business on Shopee depends on the seller type.
If you want to know how to become a Shopee seller in the Philippines, you'll first need to show proof that your business is registered with appropriate government agencies:
BIR Certificate of Registration (Form 2303)
Mayor's permit
DTI/SEC business registration certificate
Registered official shop logo
A legitimate bank account
Collection receipt and invoice
For brand owners: Trademark/IP certification
For official distributors: Official distribution license/ authorization from the actual brand
As for No Label sellers, business registration with the DTI or SEC is not required.
Read more: Online Business Registration Guide in the Philippines
How to Become a Seller in Shopee
If you've already compiled your Shopee seller requirements, now's the time to learn how to start selling in Shopee. Here are the things you need to do.
1. Sign Up for a Shopee Account
Download the Shopee mobile app on your phone via the App Store or Google Play Store. You may also sign up on Shopee.com. You can use your mobile number or existing Facebook, Google, or Apple account to set up your shop.
Complete your shop profile on the mobile app or log in to the Shopee Seller Center at seller.shopee.ph. Click on "Shop Settings" and fill out the required fields regarding your shop.
Don't forget to verify your mobile number. Without a verified mobile number, you won't be able to get your products seen by potential customers.
2. Set Your Pickup Address
On the Seller Center dashboard, click "My Addresses. Then, click the "Add a New Address" button. Fill out the form. Check the "Set as Pickup Address" box. Then, click "Save."
3. Create Your Product Listing
Now you're ready to add and upload your products to your shop. But before you do, make sure that your products are not among Shopee's prohibited items (e.g., medicines, stolen goods, used cosmetics, etc.).
On the Seller Center dashboard, locate the "Product" tab. Click "My Products." Then on the appearing page, click the "Add a New Product" tab.
Next, upload your product images. For every product listing, you can upload a maximum of nine photos. However, you can add more images to the product description. Shopee allows up to 12 images in this part of your product listing. You can upload these visual assets via a desktop computer or Shopee app.
After uploading photos of your product, provide information such as the name, category, price, description, stocks, variations, and shipping fee. You may also add hashtags so that customers can easily view your products.
4. Set Up Your Shipping Options
Once you're done uploading all the product pictures, you'll be directed to shipping settings. Provide the dimensions of the product and select the shipping provider. Do note that shipping companies charge different fees based on the size and weight of the parcel.
When you're good with all the details, click the "Save and Publish" button.
5. Sell and Earn
Once you've completed your product listings, you can begin selling on Shopee. Check the Shopee Order ID under "My Sales" and then "To Ship" and prepare to pack the orders.
Make sure that there's no issue with the items before packing and to secure them before scheduling the courier pickup. Print the air waybill after you've scheduled the courier to pick up your items.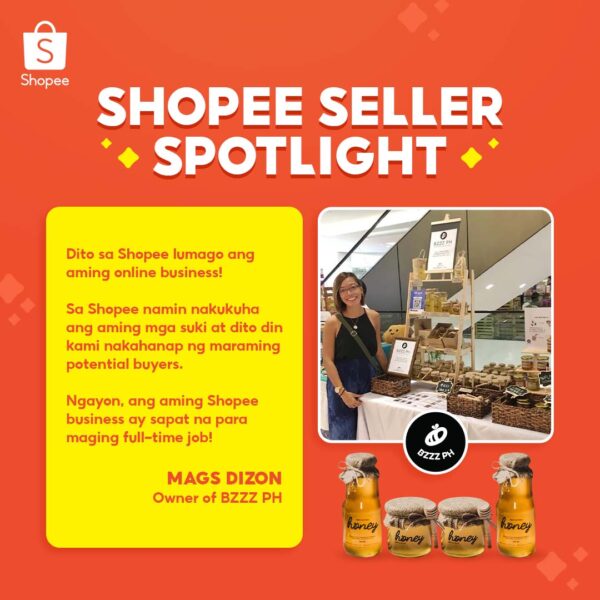 Shopee Seller Fees
Just like Lazada, there are fees that you need to take note of if you want to be a Shopee online seller. Here are some of them.
Seller Transaction Fee
This is a handling fee to cover the cost of payment transactions (2% plus VAT on buyer's final amount) except for cancelled orders by buyers or sellers, auto-cancelled orders by the system, and returned or refunded orders
Mall Commission Fee
This is an access fee to continue enjoying the perks and privileges of Shopee Mall; fixed rate of 2% (VAT-inclusive) of the Cost of Goods Sold
Here is the schedule of fees based on the product group:
0% commission fee – Tickets, vouchers, and services
2% commission fee – Cameras and drones, audio devices, computers and accessories, gaming and consoles, mobile and gadgets, and home appliances
3% commission fees ­– beauty, food and beverages, health, mom and baby, pets, and home and living (includes home fragrance and aromatherapy, home care supplies, and others)
5% commission fee ­– Fashion accessories, baby and kid fashion, men's bags, women's bags, women's clothes, men's clothes, men's shoes, Muslim fashion, watches, travel and luggage, automobiles, books and magazines, hobbies and collections, motorcycles, stationary, and sports and outdoors
Cashback and Free Shipping Program Service Fee
A 3% service fee will be charged, up to PHP 100 per item for the Cashback Program; 5% service charge for the Free Shipping Program
Lazada or Shopee Seller FAQs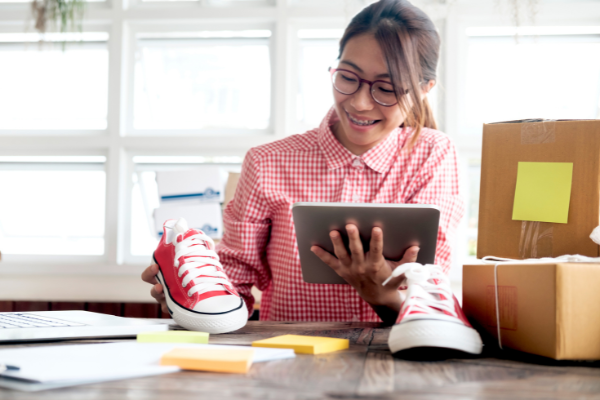 While setting up an account for either Lazada or Shopee is relatively easy, you may still find yourself asking certain questions. This section aims to provide you with some answers.
1. How long before my Lazada seller application gets approved?
Lazada has simplified its seller sign-up process, which means your Lazada seller account will be verified automatically after you finish filling out the sign-up form. You can have a Lazada store in minutes.
Related article: Say Bye to Being Camera Shy: These Online Live Selling Tips Can Really Help Your Business
2. I just received my first order on Lazada. How long do I have to process this order?
You'll receive an email notification when a customer places an order in your shop, and you have 24 hours to process the order and hand over the package.
3. Can I sell digital goods on Lazada?
Yes. The platform allows you to sell products that aren't physical objects, such as promo codes, prepaid load, mobile wallets, and credits for services. Just make sure that these digital goods don't and won't violate the Intellectual Property Rights Policy[4] and the Prohibited & Controlled Good Policy.[5]
4. Where can I get seller support on Lazada?
Primarily, you can find solutions to basic seller issues by using Lazada's Self-Service Tools or watching video tutorials on Lazada University. Nevertheless, there are three other ways to seek support from the platform:
ADA – She is Lazada's virtual assistance who can answer basic queries 24/7. She also allows you to submit a follow-up ticket without the need to contact a real agent.
Partner Support – This team is available via live chat from Monday to Saturday, 8 a.m. to 8 p.m., except holidays. You can also get in touch with them via hotline at (02) 7795-8909 from Monday to Friday, 9 a.m. to 6 p.m,., except holidays.
Incubation Manager – During your first three months on Lazada, you'll be assigned an Incubation Manager who will tend to your seller needs and provide you with tips and insights on how to make the most of the platform. To qualify for the program, you must at least have one live product. Also, take note that the inclusion to the program is dependent on the shop's performance.
5. What is the Lazada Seller Community?
The Lazada Seller Community is a sellers-only platform that allows sellers like you to get in touch with other Lazada shop owners. In this community, you can ask your fellow sellers some questions related to using Lazada. You may also solicit tips and tricks on how to grow your business.
The Lazada Seller Community is integrated into other products to help you form your knowledge base. Questions from other sellers, Lazada University courses, and Help Center articles are referenced.
However, keep in mind that this platform is founded on a give-and-take philosophy. So, make it a point to engage with your co-sellers by answering their questions and also providing some tips.
All posts are subject to the approval of the community admin. The admin reserves the right to decline posts that don't comply with the guidelines.
6. What is the seller's chat response rate on Shopee?
It's the percentage of new chat threads that a seller has responded to in the last 12 hours of receiving the messages. Auto replies are not counted as chat responses.
7. What is the Seller Penalty Points system on Shopee?
Shopee has come up with a performance-tracking system for sellers aptly called the Seller Penalty Points. If you fail to meet your performance targets, Shopee will give you penalty points. Lapses and areas that Shopee checks include listing violations, fulfillment, fraud, customer service, unfair competition, and social selling.
Depending on the points you'll accumulate, penalties range from exclusion from marketing campaigns to account freeze. Remember that penalties will be lifted after 28 days.
8. How do you get the "Preferred" badge on Shopee?
You earn this badge once you become a Preferred Seller. To be a Preferred Seller, you must have a strong sales record and excellent customer service. You should also receive high ratings for your shop and your items and comply with all of Shopee's seller policies.
9. Why are my products blocked from promotions on Shopee?
Shopee says that certain product categories aren't allowed to be on promotion due to government policies. The rules in place are meant to protect the public's health, safety, and welfare.
Here are the products blocked from promotions. Remember that this list is subject to change, depending on local regulations.
Infant milk (0 - 6 months)
Follow-on milk (6 - 12 months)
Over-the-counter medicine
The following promotions aren't allowed to be applied to the above-mentioned products:
Discount promos
Product vouchers
Bundle deals
Add-on deals (add-on discount and gift with minimum spend)
Shopee Flash Deal
My Shop's Flash Deals
Product campaign
Shopee ads
Wholesale price offers
Exclusive price and gift redemption promos under Brand Membership
Nevertheless, you can put the said products on these promotions:
Shipping fee promos
Product bumping or improving the product's search ranking (formerly known as Boost)
10. Where can I get seller support on Shopee?
Resolve basic issues by going through Shopee's Seller Education Hub. Nevertheless, if your problem warrants some advanced advice, you can reach Shopee via the following channels:
Chat – In your app or desktop account, you can get in touch with Shopee customer representatives to solve your problem. This service is available 24/7.
Phone – You can call Shopee at (02) 8-880-5200 from Monday to Sunday (Weekdays: 7:00 a.m. to 7.00 p.m. / Weekends: 9:00 a.m. to 6:00 p.m.)
11. Can I sell on both Lazada and Shopee?
You don't have to choose between being a Lazada or Shopee seller. You can actually sell on both platforms to reach more people. However, know that this might be taxing, as you'll be bombarded by more queries and you'll be packing a lot of products (which is a good thing, to be honest).
If you have a rather big shop with a few staff members, you may not find the need to choose between working as a Lazada or Shopee seller. You can have specific employees responding to the inquiries of the customers on both platforms.
Online Selling Tips for Beginners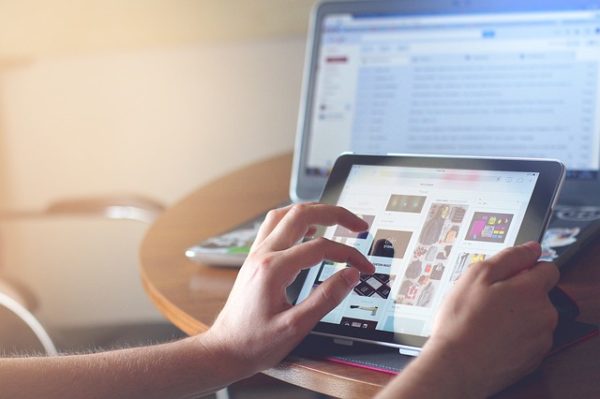 Have you set up your Lazada or Shopee online store already? Great! Set yourself up for success with these helpful tips to increase your sales, decrease costs, and ensure your safety as a Lazada or Shopee seller.
Price your products reasonably and competitively. Check your competitors' pricing to have a benchmark of how your items should be priced. This is a must whether you're a Lazada or Shopee seller.
Provide accurate and detailed product descriptions. This makes your brand and products look more legitimate in the eyes of online shoppers. Anticipate the possible questions that customers might ask and provide the answers in the description.
Complete your product's attributes. The chances of customers finding your products are two times higher compared to products with missing details. Similarly, a listing with complete attributes lessens customer inquiries.
Add high-quality photos of your products. A Lazada or Shopee seller is always encouraged to be mindful of this. Consider investing in a DSLR, mirrorless camera, or smartphone that can take professional-quality photos that will attract buyers.
Upload at least three products so that you can use the Seller Picks feature on Lazada. This can help boost your visibility on the selling platform.
Show your products from different angles. This will help customers easily visualize what your product looks like. Even better, upload a video to show how an item works. If possible, include a picture or clip showing how an actual user handles and uses the product.
Offer discounts and other enticing deals. You can join Lazada's or Shopee's promotional campaigns to boost your sales.
Link your online seller account to your social networks. Doing so will enable you to share your product listings with an even wider audience.
Provide nothing less than excellent customer service. This helps you gain customer trust and avoid dealing with dissatisfied, irate customers. Keep your messages' tone warm and friendly.
Join training. Whether you're a Lazada or Shopee seller, you can take advantage of the learning materials and help center of each platform.
Avoid making transactions outside the e-commerce platform to protect yourself against online shopping scams such as fake buyers.
Final Thoughts
As you can see, being a Lazada or Shopee seller is not that complicated a process. Now that you know how to set up an online shop, get your entrepreneurial journey started! May your new business prosper and help you achieve your financial goals.
Want to reach more customers online? Check out our articles on how to start your business on other platforms:

Sources: