Online businesses are booming in the Philippines, as more Filipinos have turned to selling and vlogging to earn money online after losing their jobs during the COVID-19 crisis. If you're one of those financially struggling Pinoys trying to make a living through the internet, you're likely to be worried about the recent BIR order requiring online sellers and influencers to register and pay taxes to the government.
Online business registration and tax payment in the Philippines are mandated by the law, so online sellers and everyone making money online, including social media influencers, are expected to comply.
Reduce your worries by knowing how to do these right. Here's everything you need to know and do, from online business registration to paying your taxes to the BIR.
Do I Need to Register My Online Business in the Philippines?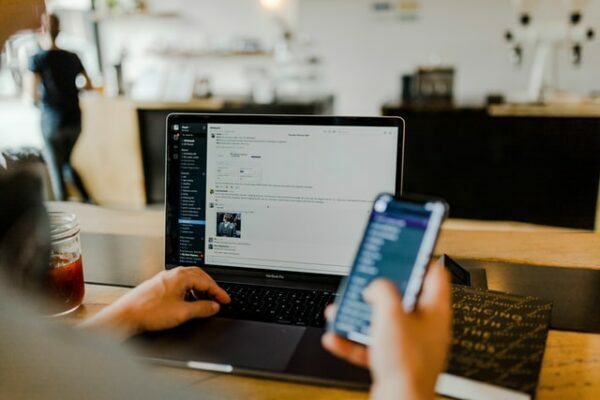 According to the Revenue Memorandum Circular No. 60-2020,[1] the BIR requires registration for "all persons doing business and earning income in any manner or form, specifically those who are into digital transactions through the use of any electronic platforms and media, and other digital means."
However, days after issuing the order, the government clarified that not all kinds of online sellers are required to register.
Exempted from the DTI and BIR registration are those selling products "intermittently or irregularly" and those selling homemade items as a hobby. According to the DTI, they consider such online sellers to be not in business yet, so they don't need to register.
Therefore, you have to register your business if you're earning money regularly through any online means even if your business is small. The latest BIR memo covers not just online sellers but also other people who make money online such as freelancers, YouTubers, and bloggers.
Related article: What Happens If I Don't Pay My Taxes? Tax Evasion Penalties Every Taxpayer Must Know
Benefits of Online Business Registration in the Philippines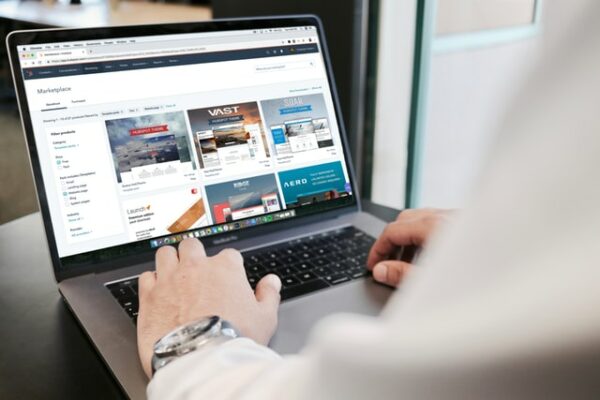 Online business registration may be a burden in terms of money, time, and effort, but it can actually help you grow your business.
Here's why registration with the DTI and BIR is good for your business:
1. Increase Your Customers
If your online business is registered, it means your operation is legitimate. People are more likely to trust and buy from registered online sellers who comply with the law and won't scam them.
Also, if you're planning to sell on Lazada and Shopee to boost your sales, these e-commerce websites will require you to submit business registration documents from the DTI and BIR.
2. Qualify for Business Loans
Need additional funds for your working capital? You might need to apply for a business loan someday to cover some of your operational expenses.
Formal lenders like banks require DTI certification, BIR certificate of registration, and income tax returns (ITRs) from borrowers who are self-employed or entrepreneurs. Therefore, you can have these documents only once you register your business.

3. Receive Government Assistance
Being registered makes your online business eligible for government assistance programs during a national crisis like the COVID-19 pandemic. As a result, only registered businesses in the Philippines can avail of cash aids or loans for micro, small, and medium enterprises from different government agencies.
Related: Say Bye to Being Camera Shy: These Live Selling Tips Can Really Help Your Business
How to Register Your Online Selling Business
DTI Online Business Registration
As a single proprietor, you have to register your online business name first with the DTI before you register with the BIR.
Good thing, it's easy and quick to apply for DTI business registration online through the Business Name Registration System (BNRS)[2]. For the requirements and steps, check out this DTI business registration guide.
BIR Online Business Registration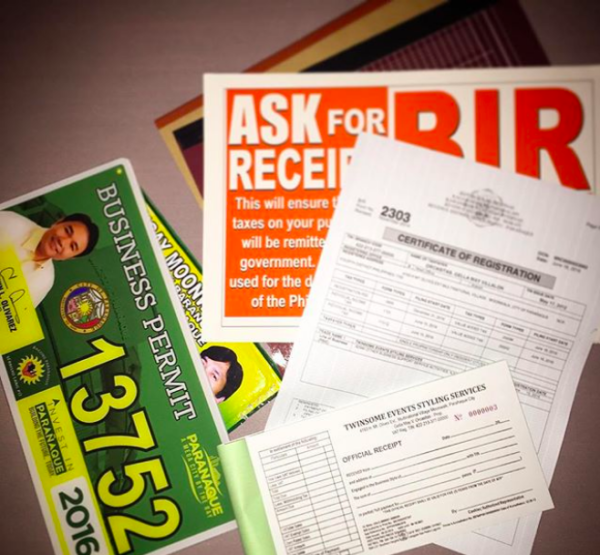 After you've secured a certification from the DTI, you can now register your online business with the BIR.
To register your online business with the BIR, you may personally do it at the Revenue District Office (RDO)[3] with jurisdiction over the area where you live or do it via the NewBizReg portal.
BIR Online Business Registration Requirements
Accomplished registration form (BIR Form No. 1901)[4]
Valid ID (e.g., birth certificate, passport, driver's license, etc.)
DTI Certificate of Registration
Annual registration fee (PHP 500)
Documentary stamp tax (PHP 30)
Note: The business permit/mayor's permit is no longer required. The BIR issued an order [5] on June 9, 2020 removing the mayor's permit from the list of requirements to streamline the process of business registration.
How to Register Your Online Business with the BIR (Walk-in Application)
Go to the RDO having jurisdiction over your place of residence.
Fill out two copies of BIR Form No. 1901. Under "Taxpayer Type," choose the item that applies to you:

Single Proprietorship Only: If online selling is your sole source of income
Professional and Single Proprietor: If you're an online seller who also practices a profession (e.g., engineer, accountant, dentist, etc.)
Mixed-Income Earner – Compensation Income Earner & Single Proprietor: If you're an employee with online selling as a sideline or raket
Mixed-Income Earner – Compensation Income Earner, Single Proprietorship & Professional: If you're an employee who also sells online and practices a profession

Present the business registration requirements to the BIR officer.
Proceed to the New Business Registrant Counter to pay for the registration fee and documentary stamp tax.
Secure BIR-printed receipts (BPR) / BIR-printed invoices (BPI) or the Authority to Print (ATP).
Receive the following documents from the BIR:

Certificate of Registration (BIR Form No. 2303)
Your copy of BIR-stamped Form No. 1901 with your TIN (if you were not issued with a TIN)
Notice to Issue Receipt/Invoice
BPR/BPI or ATP
Proof of payment of registration fee
How to Register Your Online Business via BIR NewBizReg Portal (Online Application)
The New Business Registration (NewBizReg) Portal[6] is an online service that enables you to submit your application for business registration directly to the BIR Head Office or any BIR Revenue District Office (RDO). You'll need to scan all the documents required and submit them via email through this portal.
Here are the steps to using the BIR NewBizReg to register your business online:
Prepare all the documentary requirements in scanned PDF copy. Note that all the file attachments should not exceed 4MB.

BIR Form No. 1901
Any government-issued ID
BIR printed receipt or invoice or sample of own principal receipts or invoices
PHP 500 for annual registration and PHP 30 for documentary stamp tax

You may also be required to provide a Special Power of Attorney if you're transacting through a representative, a DTI Certificate if you have a business name, or a Work Visa if you're a foreign national. For the full requirements, check the list on the NewBizReg Portal.
Next, answer the tax type questionnaire[7] to determine your tax liabilities. Download and fill out the form. You'll also submit a scanned copy of this.
Pay the PHP 530 registration fee and documentary stamp tax through any BIR ePayment channel.[8]
If you don't have a TIN yet, you can wait for the email instruction on how to settle your registration and documentary stamp tax online, or you may also proceed to your RDO and pay at the New Business Registrant Counter when you collect your Certificate of Registration.
Attach all your accomplished and scanned documents in your email and send it to the RDO where you're supposed to submit the application. To find your RDO's email address, supply the information required on the NewBizReg Portal (province, city/municipality, barangay, business type, your full name). You should see the RDO number and its email address.
Click on "Email Your Application" to open your computer's email program. If this doesn't work, log in to your email, attach the scanned documents, and send it to the email information generated for the corresponding RDO.
How to File Your Income Tax Return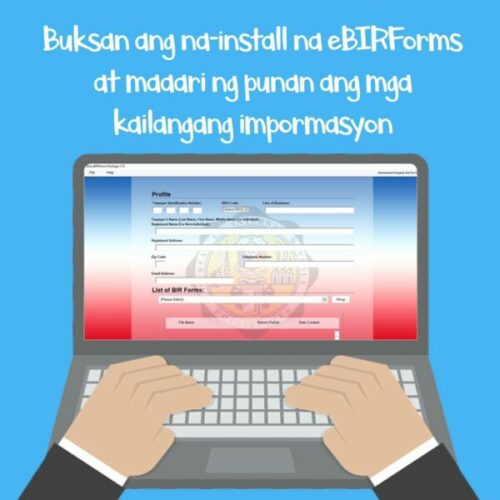 Once your online business is registered, one of the things you need to do is to file the required tax returns with the BIR. The types of taxes you're required to file and pay are indicated on your BIR Certificate of Registration.
The usual tax returns[9] that online businesses file are BIR Forms 1701 (or 1701A) and 1701Q. When filling out these ITRs, you must declare all the income you've earned and any taxes due for the current year (plus those from previous years if you're newly registered). Then you file them with the BIR online through its eFPS or eBIRForms facility.
Deadlines for Filing ITR
BIR Form No. 1701/1701A - On or before April 15 of each year covering income for the previous year
BIR Form No. 1701Q

1st quarter - May 15 of the current year
2nd quarter - August 15 of the current year
3rd quarter - November 15 of the current year
As an online seller on Instagram, freelancer, YouTube or TikTok vlogger, or social media influencer on Instagram, Facebook, Twitter, or Snapchat, it's important to know if you're exempted from paying taxes.
Under the TRAIN law, online businesses earning less than PHP 250,000 per year (or less than PHP 20,833.33 per month) do not have to pay income tax. Also, those making less than PHP 3 million per year (or less than PHP 250,000 per month) are exempted from paying the value-added tax (VAT).
However, even if you're exempted from paying taxes in the Philippines, you're still required to register your business and file tax returns with the BIR.
How to Pay Tax for Online Business in the Philippines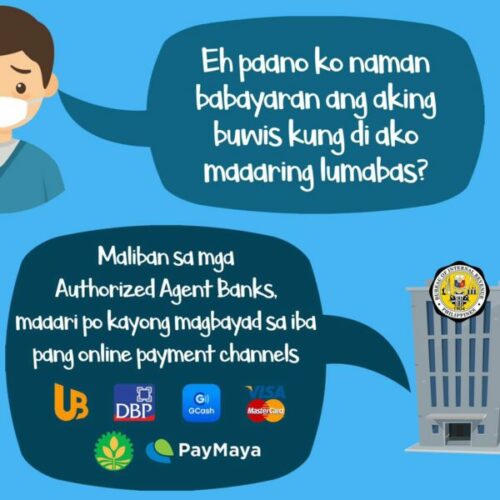 Like other types of taxpayers, online businesses should pay the correct taxes on time. It's easy to comply with this rule nowadays, as the BIR offers several convenient online methods for tax payment.
You can pay your taxes via your bank's online or mobile banking channel, GCash app, or PayMaya app. BancNet ATM/debit cardholders can pay through the LANDBANK Link.BizPortal or DBP Pay Tax Online (which also accepts Visa/Mastercard credit cards).
Final Thoughts
Remember to take extra caution when you apply for online business registration at the BIR office, as many other online sellers will be transacting there at the same time. In short, wear your face mask, bring a hand sanitizer, and observe a one-meter distance from other people around you.
When it comes to online business registration in the Philippines, also keep in mind the other rules you have to follow as a taxpayer:
Issue registered official receipt or sales invoice per sale of goods or services.
Keep registered books of accounts and other records of business transactions.
Pay the PHP 500 annual registration fee on or before January 31 of each year.

Sources: