So many social media platforms are clamoring for people's attention these days. But for many, Instagram still remains as one of their 'big three.' More than a decade after it was first introduced, the app is still popular, especially among younger people who relish the idea of having a visual documentation of their lives.
From its humble beginnings as a photo-sharing app, Instagram has evolved into a multifunctional platform that can be used for many things—one of them, commerce. Content creators and big businesses alike have made it their home. In no time at all, Instagram can also be the new lair for your own personal brand.
Check out this guide on how to create and leverage your Instagram business account to start making a living online.
Establishing Your Instagram Business Account Strategy
What is Instagram for Business in the first place? It's quite simple—as the name suggests, it's just the commerce feature of your typical Instagram account.
If you're completely new to how an Instagram business account works, there are a few things you have to keep in mind before diving headfirst into these uncharted waters.
Throwing everything at the wall to see what sticks isn't a good idea. The key to have a successful Instagram business account is to be intentional. If you want to see actual results, you need at least a basic strategy going in. Here are a few pointers to keep in mind:
1. Know Your Brand
Understand the fundamentals of your brand. What's your business about, and what makes it stand out? How about your brand's personality? What are your mission and vision?
Some of these may sound too much for a small personal business like yours. But it's still important to understand them because they're what will ground your every action.
2. Know Your Audience
Before you learn how to sell on Instagram, you must first identify who to sell to. Who will take an interest in what you're selling? Who will benefit from it? Once you know your target audience, you can explore the different ways on how to reach them and convert them into loyal customers.
3. Know Your Goals
What are you trying to achieve with your Instagram business account? Do you have a target number of followers? What about a sales goal per day or month? Do you have a creative plan for Instagram laid out?[1]
Setting your objectives and expectations beforehand can motivate you to dry different things on your IG account and do what's necessary for the success of your business.
Instagram Business Account: Create and Optimize Your Page
There's only one way on how to create a business account on Instagram. First, you need a personal account, which you can then convert into a business account.
How to Create a New Instagram Account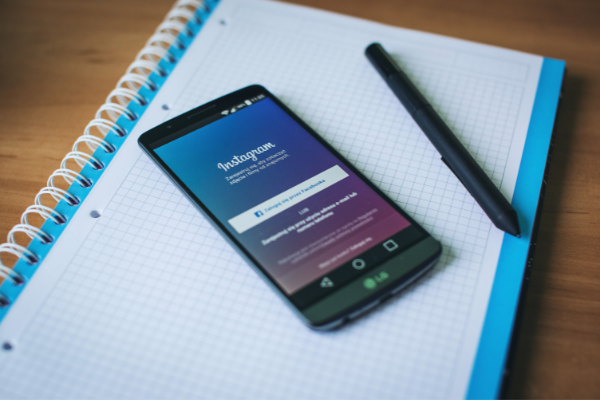 Creating an account on Instagram is free. To build a new account from scratch, just follow these steps:
Download the Instagram app from the App Store for iPhone or Google Play Store for Android.
Install the app on your phone and launch it.
Tap Create New Account for iPhone or Sign Up with Email or Phone Number for Android.
Enter your email address or mobile number and tap Next. You can also choose Log in with Facebook to make signing up easier.
If you choose to register using your email or mobile number, you'll have to create a username and password and fill out all other necessary fields on your IG profile.
If you choose the second option of signing up through Facebook, you'll be asked to log into your Facebook account for verification.
How to Switch from a Personal to a Business Account
Follow these simple steps on how to create a business page on Instagram:
Open your personal Instagram app.
Go to your profile and click on the hamburger menu.
Choose Settings, and tap Account.
You should find an option to Switch to a Professional Account. Click on that and tap Continue.
Select a Category for your business.
Tap Done and OK to confirm.
After this, you should see an option for Business. Tap it, and tap Next.
You can add contact details at this point. If you'd rather skip this step, tap Don't Use My Contact Info.
You can also connect your Instagram business account to your Facebook page for cross-promotion. But this step is optional.
Once you're satisfied, tap the exit icon on the top-right corner to return to your IG profile.
And just like that, you now have an Instagram business page and are ready to start selling!

How to Optimize Your Instagram Business Account
Here's a quick checklist of what an optimized Instagram business account should have.
Username: Your Instagram handle or username must be unique and memorable so that you can set yourself apart from competitors while also being easily discoverable by your target audience.
Profile picture: Make sure that your profile picture is a high-res photo and relevant to your business. Ideally, you should have a logo to add credibility to your account.
Bio: Your bio's your chance to invite potential customers to delve deeper into your business. Make sure to let your brand personality shine through by using every tool at your disposal—be it words, emojis, or links.
Contact info: Through what other means can people reach you? Do you have a business email, a phone or mobile number, or even a physical address?
Story highlights: You can save story highlights on your page and customize them for your business. You can create highlights for your price list, products, and even customer feedback. Make sure that your covers accurately represent the content of your highlights.
Read more: Best Products to Sell Online as a Side Hustle This 2022
Anatomy of an Instagram Post: Visual, Content, Hashtag
An Instagram post has three key elements that you need to pay attention to when posting about your business:
1. Visuals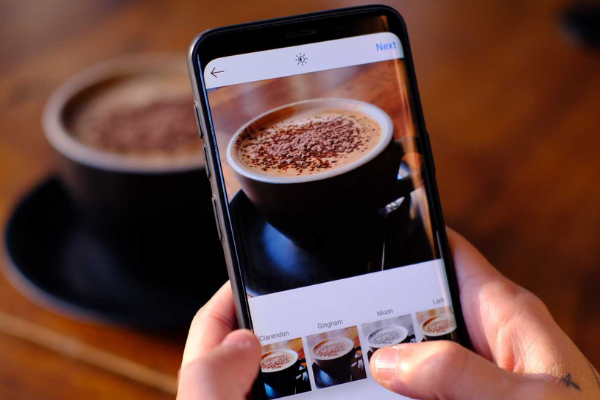 What's the purpose of Instagram? For you who see it as a potentially profitable platform, the goal's to entice your audience to engage with your business. How do you do that? Through powerful, thumb-stopping visuals.
First on your agenda should be to define your aesthetic. Share photos and videos that not only educate and excite people but also resonate with your brand. Having a strong visual identity's a must if you plan to dominate a visual-first app like Instagram.
2. Content
It can't all be just photos and no text. While a picture's worth a thousand words, sometimes actual words are still indispensable if you want to establish context.
If you're posting an item, you need a caption for selling products. Your audience would want to know relevant details like product varieties, price, and a short description about what you're offering. You also wouldn't want to skip your call to action as it could be what pushes your audience to make that final leap.
3. Hashtags
One of the proven ways to sell products on Instagram is to use relevant hashtags to reach more people. Just make sure to use sensible hashtags that are already popular within your niche.
You can also forge your own branded hashtags to encourage people to create more user-generated content. Using hashtags in a strategic and calculated way can boost online marketing for your business and draw in more people to support your brand.
Live Selling on Instagram
To fully maximize the potential of Instagram for commercial purposes, you can use Instagram Live, the app's broadcast feature, to promote your business and sell your products.[2]
How to Set Up Instagram Live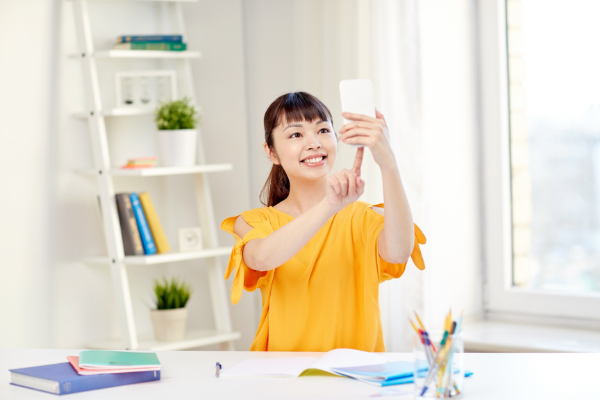 To start a live broadcast, follow these easy steps:
Swipe right anywhere in your feed to enable the camera feature.
Among the options at the bottom, choose 'Live.'
Start broadcasting whatever content you've prepared!
Tap End on the top right when you're done. You have the option to save the recorded broadcast to your phone.
Before and during your live, you can perform various actions like adding a title, a comment, or a live selling caption, which you can pin for every viewer to see. You can also set your live selling background to make your broadcast more exciting.
Moreover, Instagram allows you to manage comments through filters designed to hide anything offensive. You can also set who can view your live and how the broadcast can be shared.
Live Selling Tips on Instagram
New to Instagram live selling? Don't worry, just keep these things in mind:
Announcement: Promote your Instagram Live event beforehand to prepare your audience.
Dry Run: Make sure to do a test run before broadcasting to master all the controls and avoid preventable technical issues.
Discussion: Launch a Question and Answer (Q&A) portion to engage with your viewers in real time.
Marketing: How do you sell a product? Two things: first, make sure that it's actually something that people will pay money for; second, make sure that you're capable enough as a marketer to amplify its best traits.
Products: You can pretty much sell anything on Instagram as long as you follow the Community Guidelines.[3] Examples of simple products to sell online are your special baked goods, custom art pieces, and even preloved items that you want to dispose of.
Read more: How to Start a Dropshipping Business in the Philippines
Extra Tips to Grow Your Audience and Earn More on Instagram
To ensure your Instagram business account's success, here are a few more tips.
1. Respond to Comments and Mentions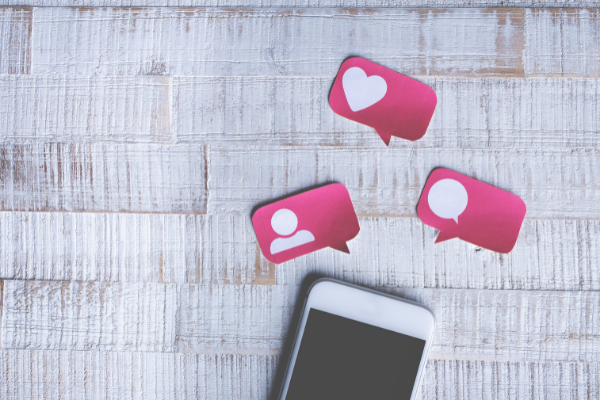 One way to keep your audience engaged is by responding to their comments on your posts and replying to mentions of your brand. A simple message goes a long way in terms of cultivating an aura of authenticity and approachability, which your customers need to feel to keep engaging with you.
2. Cross-Promote to Other Social Media Platforms
Maximize your exposure and reach by cross-promoting to other social media platforms. Whatever you sell on Instagram, you can also sell on Facebook Marketplace, and vice versa. Being omnipresent across several channels can help you grow your audience exponentially.
3. Post Regularly to Remain Top-of-Mind
You should have a content calendar where you lay out what types of content to post and when to post them. Post as frequently as possible to get more interactions and attract more visitors.
While quality over quantity's a good mantra to live by, quantity's still extremely important if you're serious about using Instagram for business.
With so many brands bombarding them by the second, customers are quick to forget. To keep your business top-of-mind, make sure that you're always on the scene when your customers need and want you the most.
Final Thoughts
Despite the onslaught of new social apps, Instagram is still unlikely to be dethroned as one of the most popular social media platforms out there. Businesses and influencers alike still capitalize on the wide audience reach and large earning potential that the platform offers. If you still haven't explored the business aspect of Instagram, now's the time to jump on the bandwagon.

Sources: