Planning to make money at home by starting an online selling or e-commerce business? That's a bold move you're making, but guts alone will only take you so far. That's because many other things make a new business work. So many that they can easily overwhelm first-time entrepreneurs.
It doesn't help that the Philippines is among the most challenging countries to launch a startup business in.[1] While the country's economic and business climate may be less than ideal, it can also motivate aspiring entrepreneurs to be careful and strategic in their every decision and action.
The key to the success of your online business is starting it right. Make the process less overwhelming and more systematic. Here's a comprehensive guide if you want to learn how to start an online business in the Philippines.
3 Reasons to Start an Online Business Today
Still on the fence about starting an online business? These reasons should convince you to start an online business today.
👍 Easy and Affordable to Set Up
You should start an online business because of the endless possibilities. Moreover, starting an online business is inexpensive and easy. You can get your online store running with just a few clicks and just a small capital.
👍 Flexible Work Hours and Location
An online business also offers flexible work hours. Work on weekdays or weekends, morning or night, as long as you have all the tools you need and an efficient way of running your business.
When you have your own online business, you're not tied down to one location. As long as you have internet access, you can run your online business from anywhere.
👍 Potential to Maximize Profits
Your income won't depend on how long you work but on how well your systems work. If you have a good website with lots of traffic, or if you employ effective digital marketing and advertising strategies, you can generate and increase your income even when you reduce your working hours.
An online business is open 24/7, even when you're not online. And you can reach customers from anywhere in the world.
---
💼 Launch or Expand Your Small Business With an #UNOnow Loan

Ready to start or grow your small business? If you're planning to secure funds to buy inventory, pay for a bigger space, or hire employees, check out what UNO Digital Bank has to offer.
With an #UNOnow Loan, you can borrow funds starting at ₱10,000 up to ₱200,000 with a low monthly interest rate of 1.79%. You can pay it back in six, 12, 18, 24, or 36 monthly installments.
Apply for an UNONow Loan via Moneymax now!
---
How to Start an Online Business in the Philippines: 10 Steps for New Entrepreneurs
Starting an online business requires planning, research, and even a bit of luck. Learn the dos and don'ts, plus some helpful tips on how to start a successful online selling or e-commerce business.
Step 1: Define and Understand Your Target Market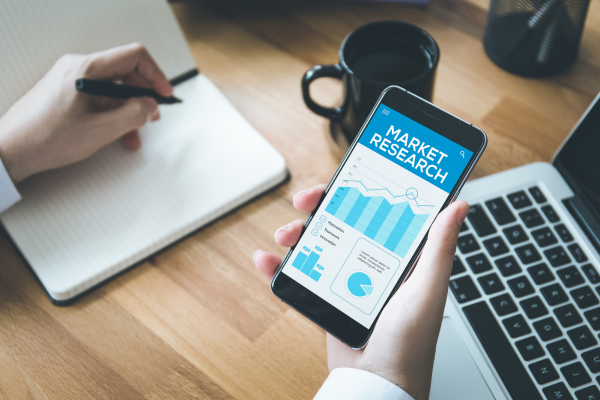 So you have great online business ideas. What to do next?
Start with knowing your market. Avoid making the common mistake of would-be entrepreneurs: sourcing their products without doing market research first.
Ask the following questions:
Who are your target customers?
What are their needs and biggest pain points?
How will your online business solve their problem?
You can easily find the answers to these questions on the internet. Check online communities such as Facebook groups, Quora, and Reddit to find out the usual questions people ask related to the product or service you're planning to offer. Conducting online or face-to-face surveys is also a good way to get to know your target market better.
Know also how other online businesses in the same field are trying to attract customers. Check the websites of your potential competitors and see what they're doing to address their customers' needs.
When done right, market research enables you to craft a product for the right market that's better than the competition.
Step 2: Identify Your Product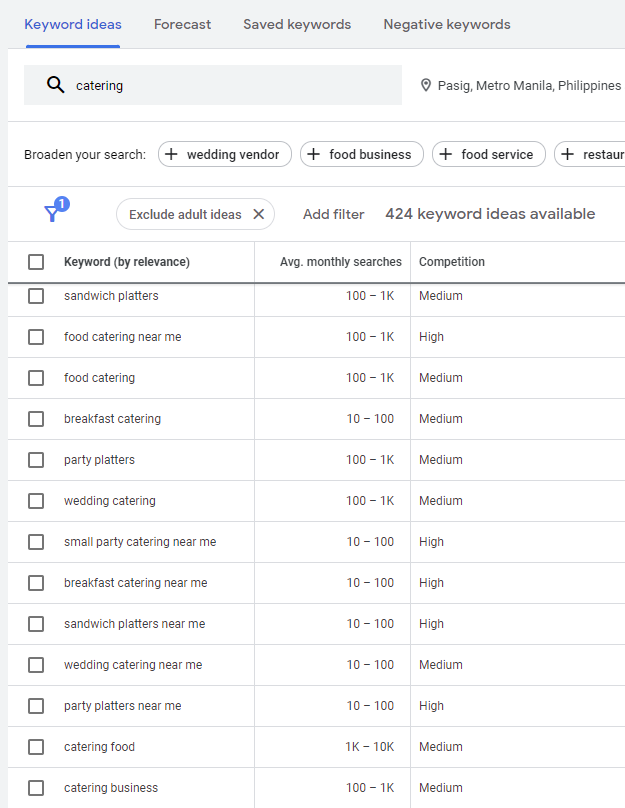 Once you have a deep understanding of the market you want to serve, it's time to find a product—a potentially profitable one—to sell online. Ideally, there's a good demand for your product without too many competitors.
This step entails a lot of keyword research to know how your target market perceives your business idea. A good online tool for small business owners is Google Keyword Planner (ads.google.com). Just enter a keyword (your business idea), select a target location, and check those with the highest monthly searches and low to medium competition.
For example, you want to make money online with a catering business at your home in Pasig. Using the Keyword Planner tool (See screenshot above), you'll discover that a good number of people in your location are looking for catering services, specifically for corporate functions (breakfast and sandwich catering), weddings, and small parties.
Consider also your interest, experience, and knowledge of your business idea. It would be difficult to sustain a business you're hardly knowledgeable and interested in.
Step 3: Determine Your Business Idea's Profitability
Will your online business idea work? Before asking how to start a new online business, you have to put it to the test by conducting a feasibility study. Look at various factors to evaluate if your business idea is profitable and how much the risk of failure is.
Such factors include the following:
Your financial situation and qualities as an entrepreneur
Whether your target market is able to and willing to pay for your product
Your competitors, their scope in the market, and your competitive advantage (what sets you apart from the rest)
Materials, equipment, services, and manpower needed to run your online business
Startup costs
Source of funding, including any required business loan
How profitable and sustainable your online business will be
Step 4: Write a Business Plan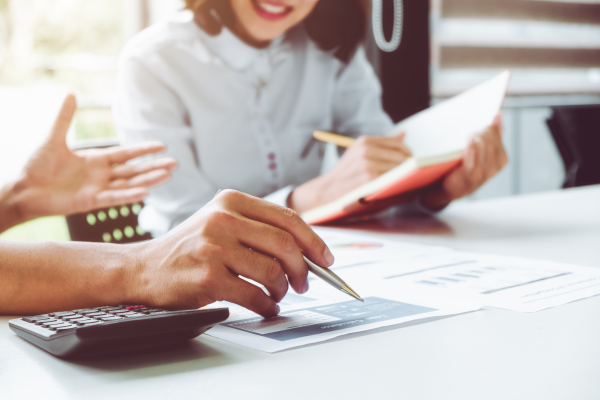 If your feasibility study findings show that your online business has a great potential for earning profits, then you can start creating a business plan. Don't skip this step, no matter how small your business is.
A business plan is a written assessment of your business's viability in an outline format. Lenders such as banks and government agencies require this document when you apply for a business loan.
Step 5: Register Your Online Business
How do you legally start an online business? How do you register an online business in the Philippines?
The same business registration rules apply to online businesses as traditional businesses. Before you start an online business, make sure it is legal to operate and has the required permits and licenses. The only way is to register with these government offices:
Department of Trade and Industry (DTI) – Sole proprietors need to register their business name at any DTI office.
Securities and Exchange Commission (SEC) – Partnerships and corporations should register at the SEC Building in EDSA Greenhills.
Local government – You also need to get a mayor's permit or municipal license from the city hall or municipal hall in your location.
Bureau of Internal Revenue (BIR) – Even if all your business transactions will be done online, you're still required to register with the BIR. Once you do, you'll be issued a business tax identification number (TIN) and the authority to print official receipts and invoices.
Pag-IBIG, PhilHealth, and SSS – If you're hiring workers for your online business, you also need to register as an employer with these government agencies.
Step 6: Set Up Your Finances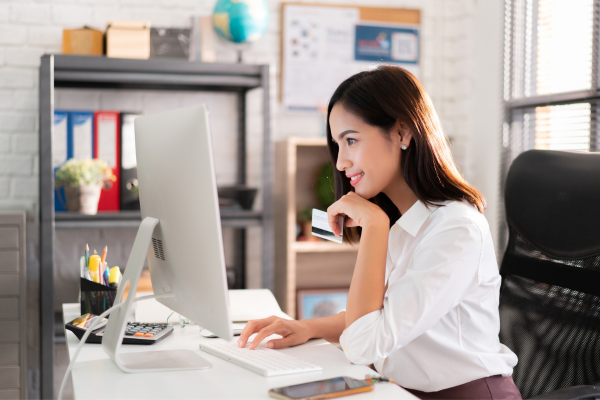 This crucial step in how to start an online business in the Philippines involves not just sourcing funds from lenders and investors. It also requires preparing the money-related aspects of running your enterprise.
Here are the financial must-haves for your business:
Corporate bank account – For managing your business expenses and employee payroll, as well as accepting payments from customers via bank deposit
Business credit card – Also a great financial management tool for online business owners
Online payment methods – Although most startups settle for cash on delivery (COD), it's also good to offer your customers more convenient ways to pay for their purchases online using debit, prepaid, and credit cards. Consider opening an account with payment gateways (PayPal, Dragonpay, etc.) and mobile wallets (GCash, Maya, etc.).
But what if you're cash-strapped or have no funds? How do you start a business online with no money?
It's true that even a small online business you can start from home requires capital. Online sellers can consider getting a personal loan to raise funds for their new business and pay for everything needed to be operational.
Step 7: Look for Suppliers
At this point, you've decided on the right product to sell and secured the money to cover your startup costs, including your initial products. Now, it's time to source your physical products, materials, equipment, and other things you need to get your online business running.
Identify and find legitimate dropshipping suppliers and wholesale distributors that sell high-quality items at reasonable prices. This will allow you to offer competitive prices to your customers while still earning a profit.
How to find good suppliers for your online business? Ask for recommendations from people you know. You may also check the internet (particularly buy-and-sell websites) and attend online bazaars and trade events in your industry.
Step 8: Establish Your Delivery Methods
All too often, logistics is just an afterthought for people who are starting an online business. After all, you can do meet-ups with customers to deliver goods when you're just starting out.
But you can get a competitive edge against other online businesses in your niche. Customers will love buying again from your business if you can deliver their orders fast.
Your delivery options include couriers or shipping companies (LBC Express, J&T Express, Air21, 2GO Express, etc.) and delivery apps (Lalamove, GrabExpress, Mober, Transportify, etc.) that offer on-demand, same-day delivery services for small businesses in the Philippines.
Step 9: Build Your Business Website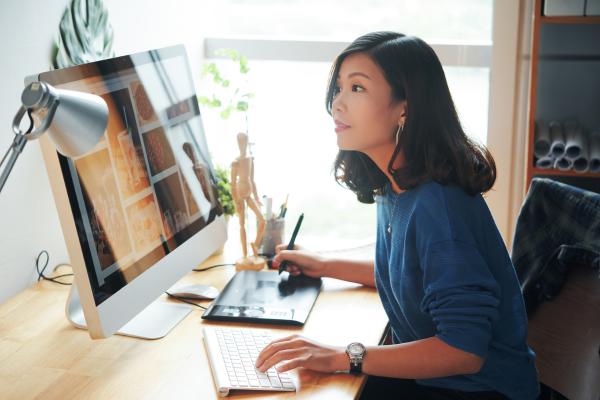 You're almost there! Now is the time to build your online store.
While many online businesses start (and even thrive) on having an Instagram profile or a Facebook page alone, investing in your own website makes your business look more legit in the eyes of your target customers. You can either hire a professional web designer to build a website for you or do it on your own using an e-commerce platform.
Create an online presence for your business in three ways: setting up an e-commerce site, using online shopping marketplaces, or creating a portfolio website. Let's explore each one of them.
💻 E-Commerce Site
Ideal for: Online businesses that sell physical goods such as clothes, shoes, and other items. An e-commerce site allows you to sell your products directly to customers without a go-between. You also have full control over the look and feel of your online store.
Not only big companies can afford to set up an e-commerce site. Small businesses can also open their own online store at minimal fees for as low as US$13 (around ₱700) per month.
Some of the popular e-commerce platforms for small businesses in the Philippines are Shopify, Shopline, and OpenCart. They make it easy for entrepreneurs to set up an online store and for customers to shop online.
💻 Online Shopping Marketplaces
Ideal for: Online businesses that sell products or services the simpler way. If you want to easily build a business online, using third-party e-commerce marketplaces is the way to go.
You can be an online seller on Lazada, Shopee, or Carousell (formerly OLX). If you want to make money online using your apartment or condo, you can become a host on Airbnb.
These third-party platforms provide more convenience for online sellers because of their huge customer base and readily available payment platforms and delivery services.
💻 Portfolio Website
Ideal for: Online businesses that provide freelance services such as photography, web design, writing, etc.
If you're selling a service, it makes more sense to set up a professional website that features your best works.
For example, if you have a photography business, a website that carries your portfolio (like photos you took of your clients' events and projects) will give potential customers an idea of your photography style, packages, rates, and other information.
Here's what you need to build your business website:
Domain name – Your unique address on the internet, usually the same as your business or product name. You can register for one at a low cost (around

₱

400 for a .com domain or

₱

1,500 for a .ph domain) through a domain name registrar in the Philippines such as dotPH and Namecheap. Web hosting companies also offer domain name registration as part of their services.
Web host – A web hosting service allows you to upload your web pages, images, and other digital assets. Some of the popular web hosting companies in the Philippines are GoDaddy, Hostinger, and Web.com.ph.
Website builder – Website builders allow you to choose from their website templates and customize your site to your preference. WordPress, Wix.com, Squarespace, and Weebly are among the top website builders you can use for free.
Step 10: Create Your Social Media Accounts
Get your online business closer to your target customers by opening accounts on the right social media sites, depending on the nature of your business. If you're selling food or home decor items, for instance, the best channels to use are Instagram and Pinterest. Of course, regardless of your online business type, you should create your Facebook Business page.[2]
After setting up your accounts, invite your friends and their friends to like and follow your page. Make sure to post regularly on your business's social media channels that resonate with your followers to grow and sustain their interest in your business.
4 Practical Tips for Starting an Online Business in the Philippines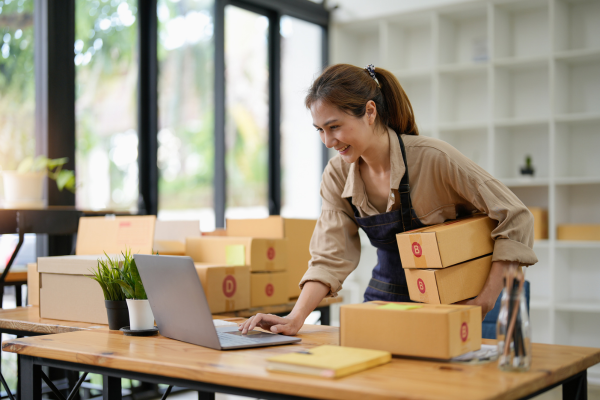 Everyone dreams of having a business that earns thousands, if not millions, but it will take a lot of work and sacrifice. In short, it will not happen overnight. If you're determined to succeed and willing to do the work, then anything is possible! Make sure to remember these tips on how to start a small online business, too.
✔️ Plan, Plan, Plan
If you're starting an online business, you need to plan ahead. Whether it's a small business or not, plan your business goals and your business growth. What do you hope your business will achieve after three months, after one year? This way, you can also determine how your business can bring in more capital for future use.
✔️ Manage Your Money
Most likely you tapped into your personal savings or applied for a personal loan when you started your online business. Now, a portion of your business earnings will go to rebuilding your savings fund or paying off that loan.
This is why it's important to monitor your spending and secure your earnings. Find out how much you earn or spend every day, week, or month. Small expenses add up, so monitor how much money comes and goes to avoid negative cash flow and to ensure that your small business is turning a profit.
✔️ Track Everything
This will allow you to see what works and what doesn't in your business. You can find out which aspects of your business you can improve on or change.
For instance, instead of putting money on your advertising or lead generation strategies like you usually do, you can tap into your customers' geographic data and create a new marketing channel, such as offline promos or influencer marketing.
Online metric tools such as Google Analytics also allow entrepreneurs with online businesses numerical proof of where their sales originate from. If you have 100 sales in a day, Google Analytics can show you that 50 sales came from Facebook, 30 from online publications, and the rest from blog links.
✔️ Create Buzz for Your Business
If no one knows about your business, how do you expect to earn profits?
Letting people know about your business and the product or service you have to offer may be the most challenging aspect of starting an online business. Just think of the ton of people looking for your product and find the best way to get the word out about your business.
According to UP Diliman Professor James Ryan Jonas, online marketing channels can be maximized in three ways:
Content marketing - Creating content and information to reach, acquire, and retain customers; includes articles, vlogs, infographics, pictures
Search marketing - Gaining traction and increasing your business's visibility on the web; includes keyword research (what people are most likely to type on the search bar), link building (the more links to your website, the greater the visibility), and re-marketing (re-displaying ads for visitors who have already visited your site)
Social media marketing - Aligning the social media platforms to your target market and the business' brand
Ultimately, however, the most effective way to create buzz is to receive good reviews and recommendations from your customers. Optimize interest in your product and traffic to your site. If your business already has a good reputation and loyal following, build on that and keep outdoing yourself.
Jonas added, "Your consumers can also be the number one promoters of your brand or business. You have to cultivate a long-lasting relationship with them. In the end, these people start to talk positively about your company and your brand. That's the best form of advertising."
Final Thoughts
Now that you know how to start an online business from home, it's time to get moving and finally launch that business you've been dreaming about. There are so many online businesses that you can start today, so don't let financial challenges crush your dreams of being an entrepreneur.
Starting an online business is no different from that of a brick-and-mortar enterprise. You'll go through the usual birth pains, ups and downs, trials and errors. But once you make it through, you'll realize that every effort, time, and money spent is worth it. Good luck with starting your online selling or e-commerce business!
Need extra funding? To find the best loan for your business, compare loans easily and for free through Moneymax.
| Personal Loan | Loan Amount | Monthly Add-on Rate | Minimum Annual Income | Approval Time |
| --- | --- | --- | --- | --- |
| UnionBank Personal Loan | | | | |
| UNO Digital Bank Personal Loan | | | | As fast as 7 banking days |
| Metrobank Personal Loan | | | | |
| BPI Personal Loan | | | | |
| RFC Loan | | | | |
| Tonik Flex Loan | | | | |
| Tonik Quick Loan | | | | As fast as 1 hour |
| Tonik Big Loan | | | | 7 days |
| Tala Loan | | | | 24 hours |
| HSBC Personal Loan | | | | |
| CIMB Personal Loan | | | | |
| Maybank Personal Loan | | | | |
| RCBC Bank Personal Loan | | | | |
| SB Finance Personal Loan | | | | |
| CTBC Bank Personal Loan | | | | |
| PSBank Personal Loan | | | | |
Sources: