The pandemic has not only taken a toll on people's health. It has also gravely affected the livelihood of many Filipinos. As such, many were forced to create alternative income streams. Some have become home cooks and bakers to sell delicious treats. Others have transitioned to freelancing roles online. Meanwhile, the adventurous ones have turned to Axie Infinity.
To say that Axie Infinity is already popular in the Philippines is quite an understatement. In one way or another, you've heard that a friend of a friend has raked in thousands of pesos with this game. The craze has even caught the attention of some serious crypto investors. And as a result, some of them have started dabbling in the game.
You might already have an idea about the game, but you want to dig deeper. In case you're wondering how to play Axie Infinity, this guide is for you. Read on to learn more.
What is Axie Infinity?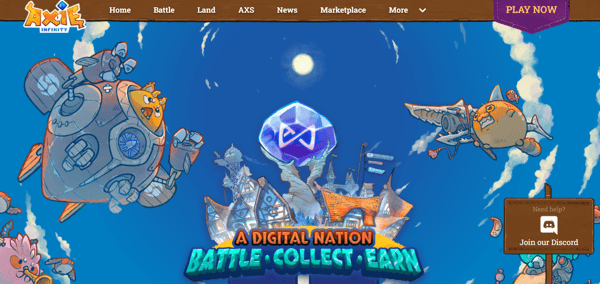 Created by the Vietnamese tech company Sky Mavis, Axie Infinity is a game that uses the Play to Earn model. This means that playing the game rewards you with money. However, note that the entire concept of the game is being held together by blockchain technology.
Axie Infinity is an example of a blockchain game. For starters, a blockchain game decentralizes or democratizes the ownership of the game. This means that every player, big or small, owns a part of the game. And since Axie Infinity makes use of blockchain technology, everything you buy, trade, or sell in the game has real-life, tangible value. In other words, the asset or currency that you acquire or own in the game is convertible to real cash.
Read more: Compare the Best Cryptocurrency Trading Platforms in the Philippines!
Tell Me More About It: What's the Game About?
Curious to know how Axie Infinity works? It's all about collecting, raising, and battling cute pet monsters called Axies. Every player is required to own three Axies. Each Axie is a non-fungible token (NFT) or a non-interchangeable or irreplaceable unit of data stored on a blockchain.[1] By this principle, every Axie should be unique.
Axies have body parts and features that they can use in battles. However, these body parts are represented by game cards. Players can use these cards to fight other Axies or defend themselves. The catch lies in this game condition: the cards are drawn at random, which means that you need to make do with what you get.
You can think of Axie Infinity as Pokemon―but with real life monetary consequences.
Is Axie Infinity Legit?
The proliferation of various cryptocurrencies and blockchain games like Axie may make it seem that everything about this industry is legit. In reality, some parts of it are still in the gray area. While popular cryptocurrencies, like bitcoin, are legal in many countries, financial establishments, such as the Bangko Sentral ng Pilipinas, don't consider them as a legal tender or an item for investment.
Axie Infinity, as the game itself, can be considered legitimate since it's developed by a legitimate company. However, the mechanism needed for it, namely the use of ETH for onboarding and funding your Ronin Wallet, may be quite ambiguous but certainly not illegal.
What are the Risks of Playing Axie Infinity?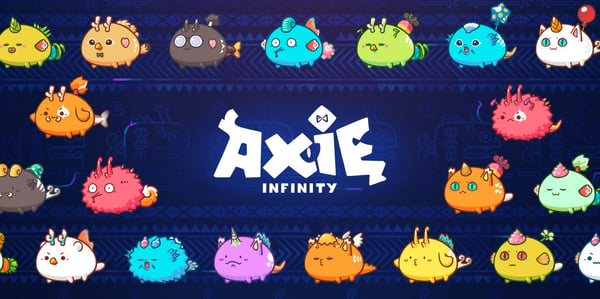 It's not wise to consider cryptocurrency or any of its derivatives as a main investment vehicle. Prices fluctuate unpredictably, which may translate to great losses.
Should you turn Axie Infinity into a part of your diversified portfolio, make sure that you're only using the money that you're willing to lose. Moreover, you should know the risks that come with the game.
1. Volatile Price
While you've heard stories of people cashing out of the game at the right time and earning big, you have to take into account that a lot have also suffered losses. Just like the stock market prices, the value of SLPs fluctuates, albeit much more aggressively. It's unpredictable, so you cannot pinpoint exactly when your next win will be.
Take a look at SLPs' history from last year up to now. There was a time when the price of one SLP hit the highest peso value at ₱20. But in August 2021, it plunged at around ₱9. And currently, it's pegged at ₱0.60. It may rise again tomorrow or plunge deeper the next day. No one can tell.
2. Your Performance in the Game
Knowing how to play Axie Infinity is one thing. Understanding what it takes to win is another. A lot of factors will determine your performance in the game. From picking the right Axies for the battle to choosing the scholars who will play for you, every little thing that you do within the game has an effect on how many SLPs you're going to bring home. Essentially, it's a gamble.
3. Hacking
Cybercriminals can get a hold of your Axie Infinity account through various ways, such as fake digital wallets, phishing, and weak passwords. On the other hand, scammers may pose as scholarship managers or scholars.
To avoid being hacked, strengthen your security parameters. Store your crypto assets in a hardware wallet; if the wallet is kept offline, no one can hack it. Keep scammers at bay by doing your due diligence before transacting with interested parties.
Read more: Meet Your Blockchain Pet: How to Earn in My DeFi Pet
4. FUD
This is an acronym that's hated by serious investors and avid supporters of cryptocurrency. It means FEAR, UNCERTAINTY, and DOUBT. When FUD is instilled into the minds of many crypto investors, their confidence in a certain coin or currency will drop. In turn, the system of that specific cryptocurrency will collapse.
FUD may apply to blockchain games, too. If a significant number of players lose their confidence in Axie Infinity, there's a chance that the game's internal economy will collapse.
How to Start Axie Infinity
Already downloading the game? Not so fast. There are a few steps that you need to take before you become part of the Axie world. Here's what you need to do.
1. Install a Digital Wallet and Load It with Ethereum (ETH)
Because Axie Infinity runs on cryptocurrency, you need to install a digital wallet first. While there are a lot of crypto wallets out there, experienced Axie gamers recommend using MetaMask.
Once you've downloaded the wallet, load it with Ethereum (ETH), a cryptocurrency required by the game. You can buy ETH via platforms such as Binance, Coinbase, or Coins.ph.
2. Create a Ronin Wallet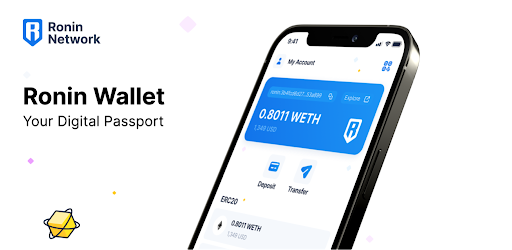 Next, download a Ronin Wallet. It's available as an extension for browsers, such as Chrome and Firefox, or as a mobile app that you can download from the Google Play Store and the Apple App Store. The Ronin Wallet is strictly required since this is where you'll store your digital assets, such as Axies and ETH.
Deposit the ETH into your Ronin Wallet by using Ronin Bridge. Note that in some countries, you can buy ETH directly on Ronin.
3. Get Your Axies
There are two ways to get your Axies. You can buy them directly from the game's official marketplace or look for a player who can lend or give you an Axie.
Buy from the Marketplace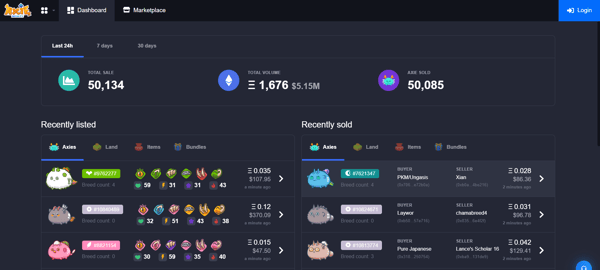 You can directly buy your Axies from the official Axie Infinity Marketplace by using your Ronin Wallet. To get started, just visit the Axie Infinity Marketplace and click Log with Ronin Wallet.[2]
Apply for a Scholarship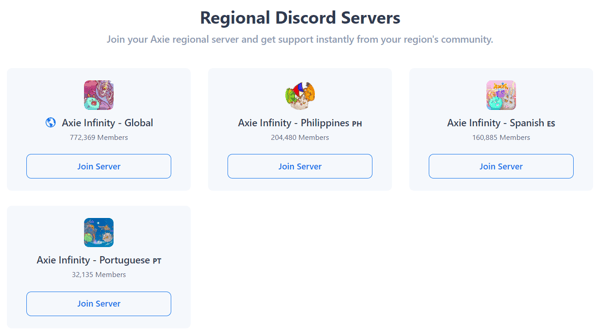 ­Axie Infinity players employ a system called "scholarship" where aspiring players can use other players' Axies to play the game.
There are cases where veteran players have collected more Axies than they can manage. As a result, they give or lend Axies to beginners or aspiring players who don't have the funds to buy their own Axies.
Remember that this system is not an in-game feature. Transactions and income agreements are done outside the game platform.
4. Set Up Your Account
Now that you've acquired your Axies, it's time to create your game account. Go to Axie's official marketplace, log in, and create your game account by setting up your email and password.
5. Download Axie Infinity and Play
After setting up your game account, download Axie Infinity on your preferred device.
For desktop gaming, the game is available for Windows and MacOS. For mobile, you can install the game's APK into your Android device or its TestFlight into your iOS device.

How to Play Axie Infinity
Experienced gamers usually get the hang of Axie Infinity after a few matches. But if you're a total beginner, you may find the Axie Infinity gameplay too convoluted and quite challenging to understand. Don't worry, you'll get it soon!
Axie Infinity is a turn-based game, meaning you and your opponents take turns when playing. Your main goal is to knock the other players using your Axies and their abilities.
The game's rewards come in the form of a digital token called Smooth Love Potions or SLPs. These SLPs have a monetary value in real life, which means that you can convert them to cash.
As of this writing, one SLP is equivalent to ₱0.60. The Axie SLP price today may change tomorrow or the next day. Note that the value of SLPs depends on prevailing factors, such as the demand for the game. It can go up or down, just like the stock prices on the stock market.
You can use your three Axies to play in two game modes: Adventure and Arena. Here's how they differ from each other:
Adventure Mode
If you're a newbie or just a casual player testing the waters, go for Adventure mode first. In this mode, you'll be battling with the monsters in different levels. Within these levels, you'll be fighting two bosses. Initially, players can earn SLP from winning matches in this mode. However, it's no longer possible after the latest update in the metaverse. As such, you may want to treat this mode as your training grounds.
Arena Mode
If you've completed all the levels in the Adventure mode, you may consider yourself an experienced player. It's time to move to the bigger pond that is the Arena mode.
In Arena mode, you'll be fighting with other players and their Axies. You gain SLPs and experience points by winning your fights. Don't worry, as you won't fight any bosses in this game mode.
How Much is Needed to Start Axie Infinity?
These days, the price of a decent team of Axies ranges from ₱30,000 to ₱60,000, or even more. Obviously, this Axie price is quite large for a start-up capital, so hearing stories of friends and families pooling money together isn't new.
However, if you were in the game much earlier than everyone else, you could have scored a team at a much lower price. There are even reports of some pioneers who bought a team at just ₱200+.
How Profitable is Axie Infinity?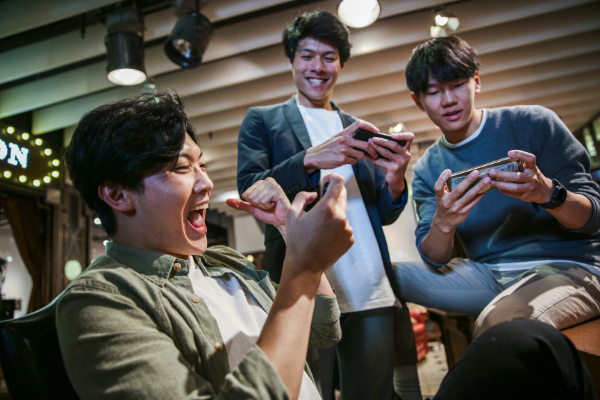 This will largely depend on how much money you're willing to risk and shell out. Moreover, it will depend on how many games you're going to win per day.
Last year, when updates weren't applied and players could still earn SLP through Adventure mode, one could earn from 100 to 200 SLPs per day on average. When the exchange rate was still much higher (about ₱3.5 around November 2021), that was around ₱300 to ₱700+ per day. Of course, you can earn more if you're already an advanced player.
However, the recent updates in the Axie metaverse might have made earning more SLP much more challenging. In turn, getting profits from the game may require more efforts, especially since the current peso value of 1 SLP is just ₱0.60.
How to Earn Money in Axie Infinity?
You may be wondering how you're supposed to make money through this game. There are actually a few ways, and the most common ones are listed down below:
1. SLP Farming
This is essentially earning SLP by winning matches in the Arena mode. The amount of SLPs you're going to earn will depend on your matchmaking ranking or MMR. The higher the MMR, the more SLPs you're going to take home.
For instance, having 0-900 MMR can earn you 1 SLP. On the other hand, if you have an MMR of 2,500 and above, you can earn 14 SLPs.
2. Breeding Axies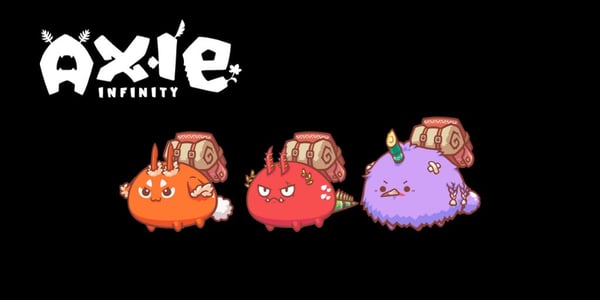 The Axies that you own have monetary value. So, the more Axies you own, the larger your cash reserves will be (though it will still depend on a number of circumstances). Just like real-life animals, Axies have the ability to breed and bear offspring. When a new Axie is born, it possesses entirely different body parts and features, thus ensuring its uniqueness.
You can make money by selling your Axie on the Marketplace. Just remember that the value of your Axie will greatly depend on its stats, ability, and even rarity. A number of the cheapest Axies in the market aren't exactly cheap, with some fetching a price tag of around ₱8,000+.
Breeding Axies requires SLPs, so you need to have enough resources to pursue such an endeavor. On top of that, Axies can get sterile after seven times of being bred.
3. Starting Your Own Scholarship Program or Becoming a Scholar
If you have a lot of Axies and you don't want to sell them, you can lend your digital pets to other players who don't have enough money to buy their own. This set-up is informally called "scholarship." Through this system, your chosen players or scholars will use your Axies to play the game. Eventually, you'll get a portion of the player's earnings; the amount that each party gets depends on the agreement.
It's a win-win situation for you and your scholars. Scholars are given the chance to play the game without having to cover the onboarding costs. On the other hand, you get to create a new stream of income without exerting too much effort.
As mentioned earlier in the article, this set-up is not an in-game feature. Agreements and transactions only happen between the scholarship manager and the scholars.
How to Look for Axie Scholars?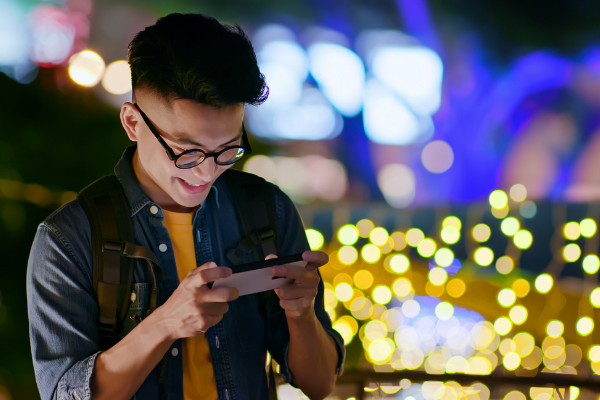 If you're planning to build your team of scholars, take the following into account when scouting for suitable players. Make sure to do your due diligence before welcoming someone into your squad.
Engage with the Community
Some experienced managers find scholars through online communities on popular platforms like Discord. Nevertheless, you can look for players via Twitter and interest-specific groups on Facebook.
Ask for Recommendations
Somehow, the gaming and crypto communities are intertwined. Who knows, your buddy who invests in crypto knows someone who can play Axie for you. Likewise, the guy you play DOTA with can recommend a player who's looking for a manager.
Choose Quality Over Quantity
Some experienced managers recommend maintaining a small group of scholars. In a way, this could be a strategy for minimizing losses (i.e., more players losing the game means losing more money). And since you have fewer players, you can train and manage them more easily. If you're going this route, focus on quality. See to it that the scholars in your team can actually bring something to table.
How to Become an Axie Infinity Scholar?
If you're on the other side of the gaming spectrum and are looking for a manager, here are some of the things that you need to do. As mentioned, do your due diligence. Doing so will help you avoid scammers. And if a manager is asking you a membership fee, you need to be suspicious.
Find a Community
Platforms and channels, such as Discord, Telegram, and even Facebook can lead you to a manager scouting for a scholar. Using the search terms or hashtags "Axie Scholarship" or "Axie Scholar" will yield immediate results.
Prove You're Experienced
Managers are looking to make money, so you must prove that you have the gaming skills that can actually bring in cash. If you have experience with games similar to Axie Infinity, such as Pokémon, tell the scouting manager about it right away.
Spray and Pray
Looking for a manager is practically like looking for a job. And just like in a traditional recruitment setting, you may want to employ the spray and pray strategy. Shoot your applications out to every manager you come across and wait for someone to respond. However, don't overdo it, as you'll run the risk of appearing like a spammer or troll.
4. Investing in a Digital Plot of Land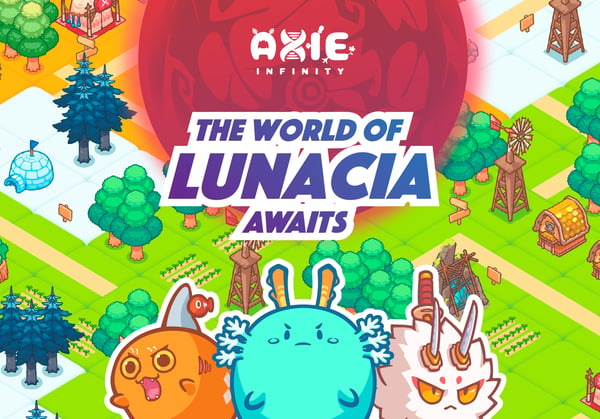 Axies live in a world called Lunacia, which is represented by a 301 x 301 grid. Each square in the grid represents a tokenized plot of land.[3] If you own a plot in Lunacia, you can rent it out to other players who may then turn it into their Axies' home or headquarters.
Moreover, you can customize your land so that it can host shops, buildings, and even produce resources that are valuable for players, such as crystal, wood, stone, ore, and herb.
The value of this digital real estate also appreciates over time. And in case your land fetches a hefty price tag in the future, you may decide to sell it to other players.
5. Trade Your SLP
If you really want to earn money, don't just let your SLP sit in your crypto wallet. Trade it on reputable platforms, such as Binance, Coinbase, or Gemini.
Tips for Trading Your SLP
Trading comes with risks, but you can minimize your losses when you have the right strategy and behavior. Here are some of the things to keep in mind when trading your SLP.
Choose the Right Buyer
A lot of experienced traders go for peer-to-peer (P2P) trading because it removes the broker from the equation, thus leading to lower transaction charges or no fees at all. When you trade your SLP, make sure that the buyer's offer ticks off all your criteria. See to it that your profit margins will actually exceed your costs.
Don't Be Emotional
Managing your emotions will spare you from a lot of troubles. For example, containing your excitement and letting rationality reign will help you identify investment pitfalls and scams. Similarly, it will keep you from going all in, which in turn will help you evade losses.
Know When to Cut Your Losses
The crypto market is volatile, and you can't expect the SLP's value to stay high. So, when your SLP reaches its target price, you better stop aiming for more and start selling.
Similarly, you can't expect its value to go up immediately in case it plummeted recently. Determine a low point where you'll need to let go of your SLP. Once your SLP reaches a specifically low price, close your position to keep the loss from getting worse.
Check the Fees
The transaction fees can actually chip away at your earnings. Before selling your SLP, check your platform's service fees, so you can determine how much money will be deducted from your earnings after completing the trade.
Read more: Game and Trade: How to Convert Your Axie SLP to PHP Using Binance P2P
6. Stake Your AXS
Aside from SLP, the Axie Infinity metaverse has another token called Axie Infinity Shards (AXS). AXS is a governance token that allows its holder to participate in shaping the future of the game. You can earn AXS when you play different games within the Axie Infinity universe.
Moreover, you can trade your AXS to make money. Nevertheless, choose to stake it or have it locked up in exchange for a reward. According to the developers of Axie Infinity, stakers can receive freshly issued AXS and will be offered direct usage of the Community Treasury.
If you choose to stake your AXS, keep the following tips in mind:
Determine Your Staking Period
Staking is usually done for long-term benefits. But it's not recommended to lock up your crypto for too long. Some experienced stakers swear by staking crypto when the price is low and withdrawing when the price is high.
Try Leaving Some AXS Tokens Behind
When you're withdrawing your staked crypto, you may want to leave some behind. That way, you won't miss out on gains that can potentially happen in the future. Of course, leave tokens that you're willing to lose, as there's a chance that prices will plummet.
Are My Earnings from Axie Infinity Taxable?
Yes. Technically, as long as you're making money, whether as a gamer or an influencer, you'll need to pay tax.[4]
Final Thoughts
The appeal of Axie Infinity is undeniably irresistible. For many, it's an easy way to make money. That perception has been furthered by countless success stories that a lot of people wish to replicate.
But if you've been only focusing on the past successes of Axie Infinity players that you overlook that there are also players who have lost the game, there's a great chance that you're experiencing survivorship bias. This bias may make you overestimate your abilities and decisions. In turn, you may unconsciously (or even consciously) ignore the risks and downsides of the game.
If you want to know how to play Axie Infinity and make it big, you have to learn the technicalities by heart and learn from other players' mistakes. But more than becoming a successful player, it's equally important to acknowledge that pursuits like this are always risky.

Sources:
DISCLAIMER: Information published on this blog or elsewhere on www.moneymax.ph should be used for general information purposes only and does not constitute investment advice, performance data or any solicitation or recommendation that any security, investment product, transaction or investment strategy is suitable for any specific person. This material does not take into account your financial situation, risk tolerance level, investment experience or objectives; all of which are unique to you. Before acting on information on this blog, we suggest consulting an independent professional to advise you on the risks of any decision and the extent of any exposure to loss.