In the ordinary world, a wallet is a holder for money, coins, IDs, receipts, and other small important documents. But in the crypto world, a wallet plays a very different role. If you're keen to start crypto trading, you should know what a crypto wallet in the Philippines is and what role it plays in trading first.
At present, the Philippines ranks first out of 20 countries[1] when it comes to ownership of non-fungible tokens (NFTs), which require a crypto wallet. Before you join the crypto world, however, it's time to learn about crypto wallets in the Philippines, how they work, and their importance in managing your crypto wealth.
What is a Crypto Wallet?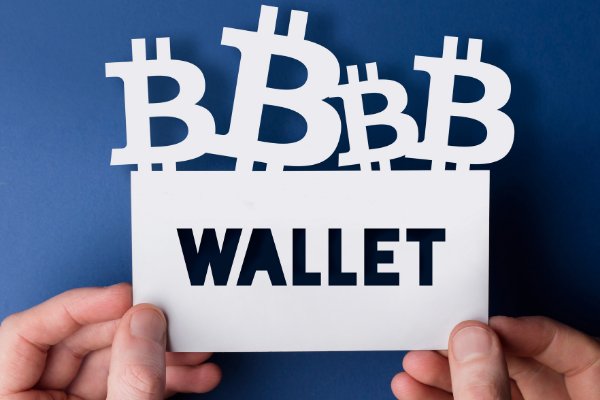 A crypto wallet is also known as a digital wallet or blockchain wallet. It allows users to store keys (similar to passwords) and manage their cryptocurrencies.
The crypto wallet is not meant to store cryptocurrencies per se. A crypto wallet mainly keeps and secures proof of cryptocurrency ownership because the real cryptocurrencies are stored in the blockchain.
Any crypto wallet in the Philippines allows you to access the cryptocurrency you own. Through the wallet, you can trade, convert, and transfer crypto to your preferred addresses.
How Does a Crypto Wallet Work?
Knowing how a crypto wallet works brings us back to its definition. Again, a crypto wallet isn't where you store your actual currencies. The wallet only contains information on the currencies you own and their quantities.
Crypto wallets also contain addresses to which your digital currencies will be allowed to move. The blockchain, on the other hand, acts as a ledger—a book or record of all transactions made with the cryptos you own.
Thus, crypto wallets don't work the same way as the wallet you carry around in your pocket or in your bag.
| Function | Crypto Wallet |
| --- | --- |
| Stores your keys | ✅ |
| Encrypts transactions and information | ✅ |
| Contains your blockchain address | ✅ |
| Allows access to your digital currencies | ✅ |
| Keeps your cryptocurrencies | ❎ |
| Lets you trade and transfer digital currency | ✅ |
| Uses an email address and a password to permit access | ✅ |
| Connected to the blockchain | ✅ |
What are the Types of Crypto Wallets in the Philippines?
In general, there are two common types of crypto wallets. But in this section, we'll also talk about other types of wallets that fall under the two general categories.
1. Hot Wallets
Hot wallets are basically those connected to the internet. They offer accessibility but less security. There are different types of hot wallets, which include the following:
Desktop Wallet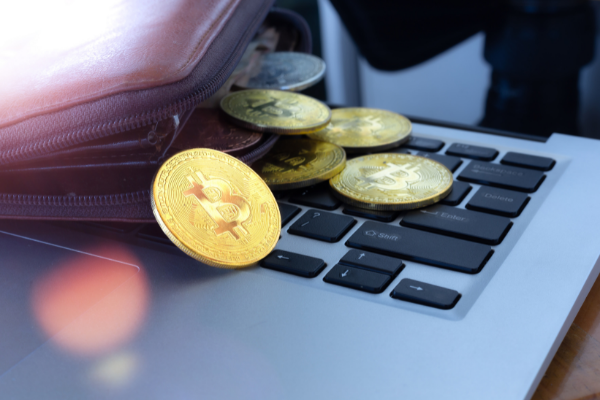 You'll need to download desktop wallets to your laptop or desktop computer. Desktop wallets allow you to create your passwords before accessing your keys. Although you leverage accessibility and ownership with these wallets, they're also more prone to physical damage and malware infection.
Mobile Wallet
Mobile wallets function the same way as desktop wallets. The difference is that you need to install them on your mobile. They're subject to security risks but more flexible when it comes to exchanging currencies.
Web Wallet
A web wallet is the most popular type of crypto wallet in the Philippines. You can access your web wallet using a browser. You don't need to download the crypto wallet app to your computer or mobile.
2. Cold Wallets
As the name suggests, cold wallets are designed for cold storage. This means you can store your crypto tokens in your cold wallet in offline mode. Cold wallets serve as vaults. You can also connect to the internet without compromising a cold wallet's basic functions.
Here are some examples of cold wallets:
Hardware Wallet
A hardware wallet is secured, preventing your private keys from being exposed online. A hardware wallet's private keys are stored in a physical device, such as a hard drive. If you have a large amount of crypto, you may want to explore a hardware wallet.
Paper Wallet
Paper wallets are physical pieces of paper that contain all the necessary information when accessing your cryptocurrency. They offer security, too, because they prevent your keys from being exposed online. But since it's a paper document, you're vulnerable to losing your funds should you misplace your paper wallet.
What are the Features of a Crypto Wallet?
Crypto wallets have features that make them safe and easy to use. Here are some of them:
Public Keys vs Private Keys
Keys in crypto are commonly made up of a string of randomly generated numbers and letters. Public keys serve as a bank account. These can be shared with others without compromising your crypto wallet's security. Public keys also let you receive cryptocurrencies in your wallet.
On the other hand, private keys are used in cryptography and often serve as your wallet's password. A private key is a proof that you own a blockchain address. [2]
Two-factor Authentication
Also known as 2FA, this is an added level of security that doesn't require your username or password. But you may need to confirm or verify some personal information you've provided during the sign-up.
Re-generation of New Public Key
Public keys need to be re-generated every time you make a transaction. Since public keys are accessible to anyone, the re-generation of a public key will enhance your crypto wallet's security.
Recurring Invoicing and Billing
Through this crypto wallet feature, you can save accounts for regular invoicing and billing. This comes in handy if you're running a business that accepts cryptocurrency payments.
Auto Log-out
Auto-log-out provides a timed log-out from your wallet in case of prolonged inactivity.
What is the Best Crypto Wallet in the Philippines?
Cryptocurrencies continue to grow in the country. If you're looking to try one out, here are a few of the best options for a crypto wallet in the Philippines:
Coins.ph Wallet
You may be familiar with Coins.ph as a mobile payment platform. However, you can also buy and store digital currencies in the Coins.ph wallet even without linking your bank account to it. Coins.ph was founded in 2014 and is considered one of the first blockchain-backed platforms in the country.
If you're a crypto investing newbie, you may want to give Coins.ph wallet a spin. Its interface is simple, and it allows you to trade over a dozen assets, such as Bitcoin, Ethereum, Axie Infinity Shards (AXS), and Smooth Love Potion (SLP). You can start your crypto journey with as little as ₱5.
Easy cash-outs are another remarkable feature of Coins.ph. You can actually send money from your Coins.ph app to anyone via a variety of channels, such as bank transfers, mobile money, remittance centers, and even door-to-door delivery.
Currently, Coins.ph has more than 16 million users. It also claims to offer some of the lowest fees for crypto trading in the Philippines.
eToro Money

A multi-asset investment platform, eToro[3] is a social trading platform and investment network where users can trade, socialize, and learn.
eToro traders can also find and copy top-performing crypto traders using the platform's proprietary service, called CopyTrader. Through this feature, you'll see firsthand how popular real-life investing strategies work. However, keep in mind that copy trading isn't equivalent to investment advice.
Beginners can also practice with US$100,000 in a virtual portfolio. You can simulate your own investment strategies and see if they'll actually work. Try this before actually diving into the scene with real money.
Another great feature eToro offers its users is the eToro Money. It's a wallet where you can store and manage your crypto. This boasts multi-signature facilities, high-level security features, and standardization protocols.
If you have an eToro investment account, you can use your log-in credentials to access the eToro Money crypto wallet. And because your eToro Money account is connected to your eToro investment account, you can enjoy free withdrawals and instant deposits with no conversion fees. The wallet service also doesn't have subscription fees or hidden costs.
Abra Wallet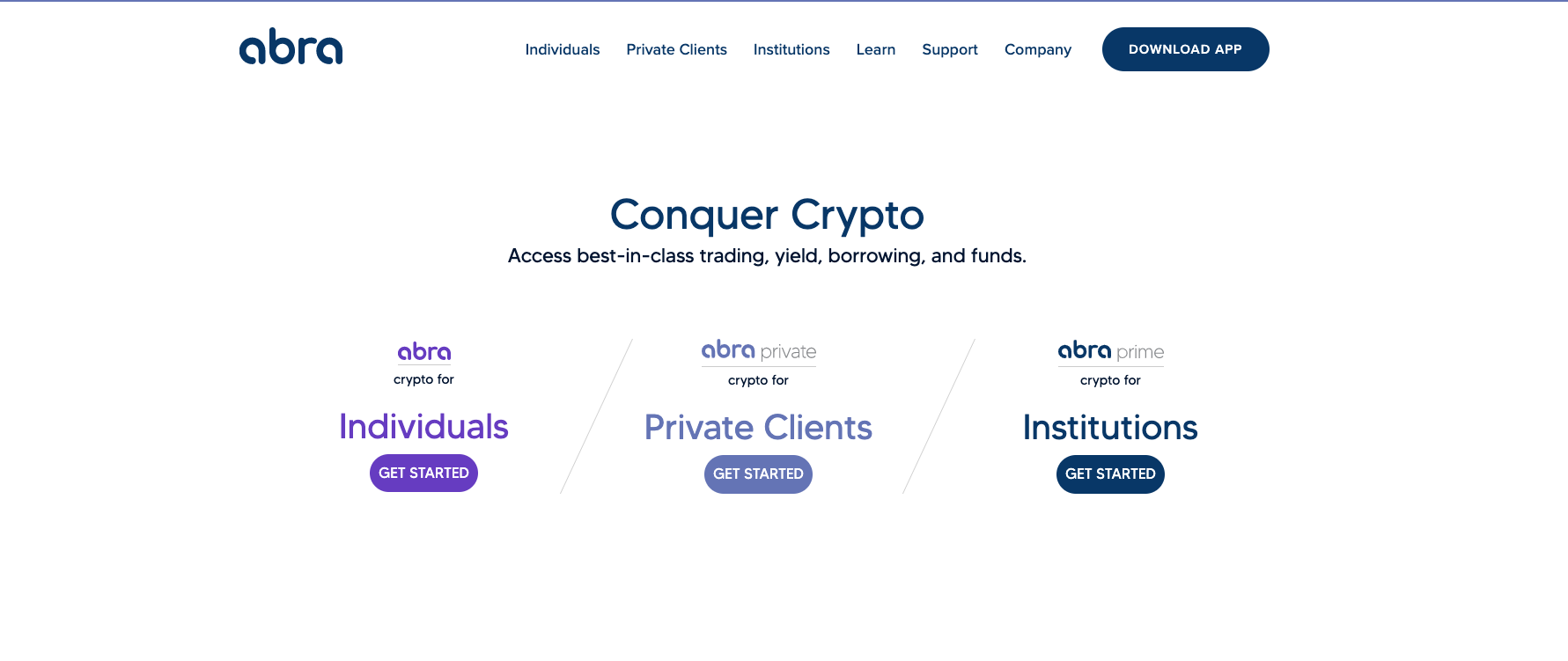 Abra is another crypto wallet in the Philippines you may want to consider. What's unique about this platform is it lets you do more than trade. By downloading the Abra[4] mobile app, you can buy coins and even apply for a loan at zero interest. For the loan program, you'll have to use your crypto as collateral.
With Abra, you can also create an Interest Account, which allows you to earn up to 10% interest on your crypto. Note, though, that earn rates may depend on the type of coin you have.
Abra claims it's inherently more secure than other cryptocurrency platforms. Apparently, its users are the only ones who can access their recovery phrase. A recovery phrase is essentially a private key that gives people access to their crypto assets.
MetaMask Wallet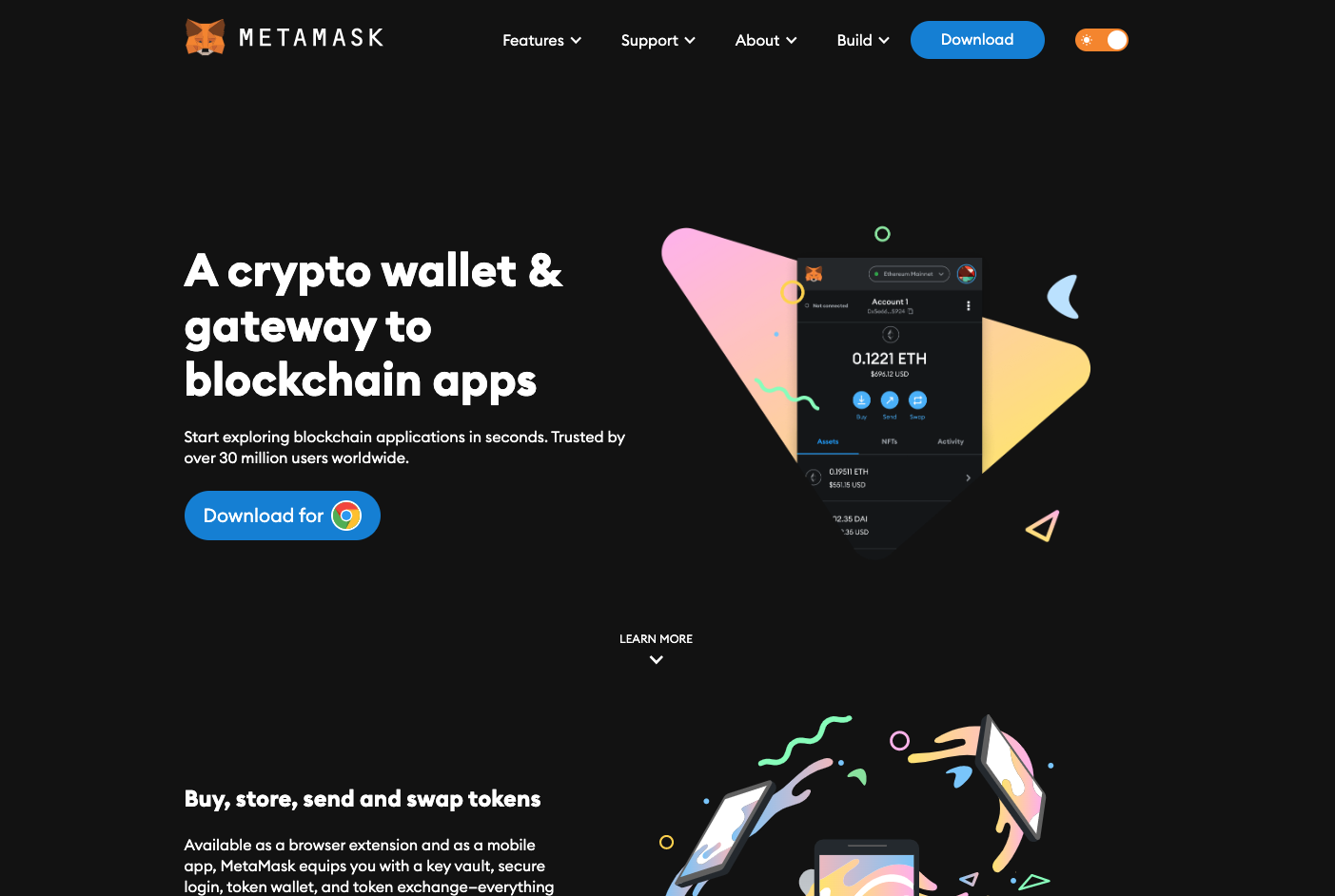 Metamask[5] is a global community for blockchain technology enthusiasts. It aims to empower individuals who wish to be part of the decentralized web. This gateway-and-crypto-wallet-in-one allows its more than 30 million users to explore a wide array of blockchain applications.
MetaMask Wallet allows you to buy, store, send, and swap tokens. It's available as a browser extension and as a mobile app, which means you can access your assets whether you're in front of your desktop or on the go.
When it comes to security, MetaMask generates keys and passwords on your device. That way, only you will have access to your accounts and data. You have the liberty to choose what you want to share or what to keep private.
MetaMask appeals not only to crypto investors. Those who play crypto games and collect NFTs may find this wallet handy and reliable.
Ronin Wallet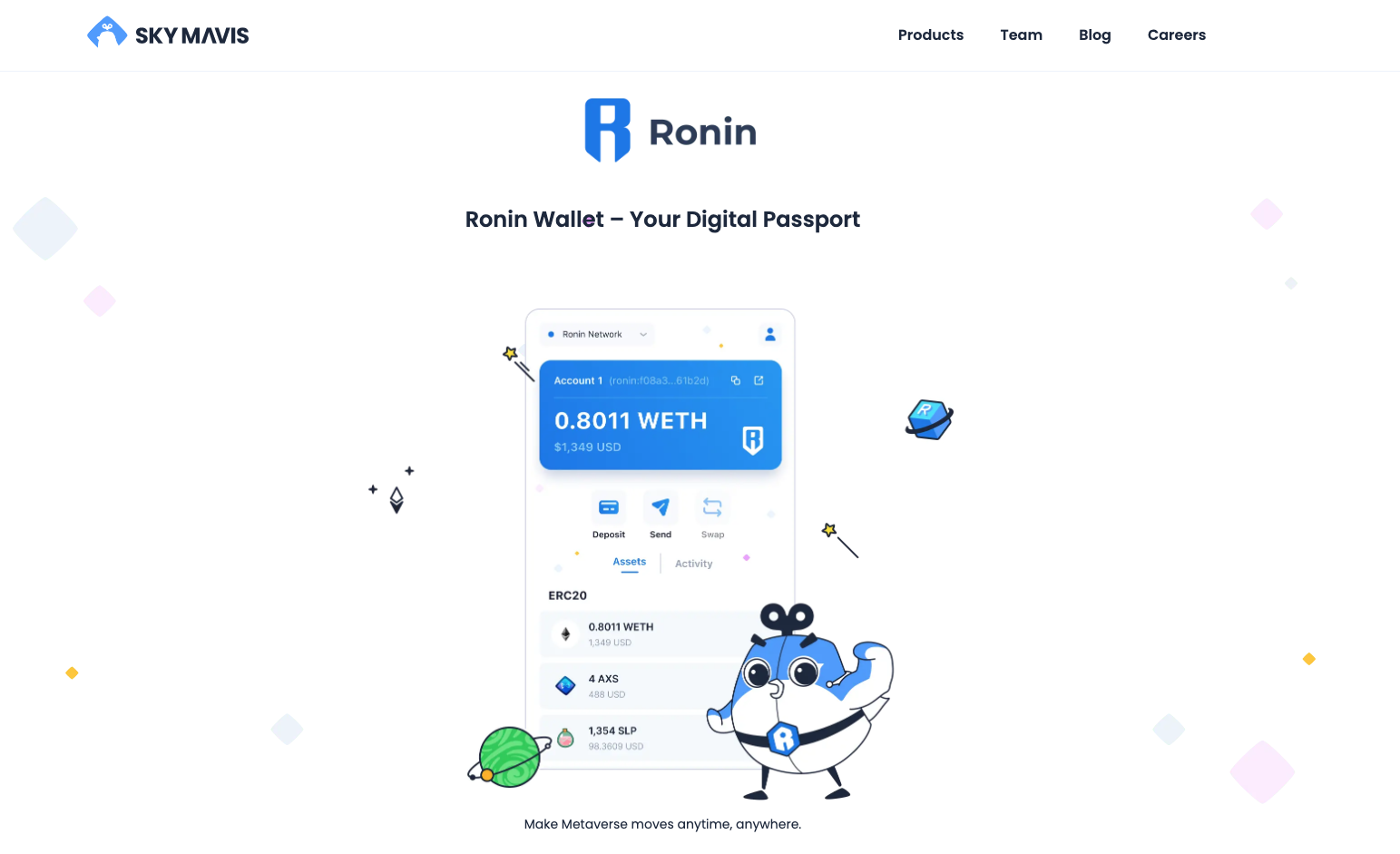 The Ronin Wallet[6] was built by Sky Mavis―the same company that started and advanced Axie Infinity, one of the biggest blockchain games worldwide. This crypto wallet works like any other crypto wallet in the Philippines: it stores, transfers, trades, and receives cryptocurrencies.
Just like MetaMask, Ronin Wallet can be used as a browser extension or mobile app. Since it's built by the makers of Axie Infinity, you can use the Ronin Wallet to trade Axie Infinity cryptocurrencies, such as AXS and SLP. Moreover, you can use it to trade other coins, such as USDC and Wrapped Ether.
Exodus Wallet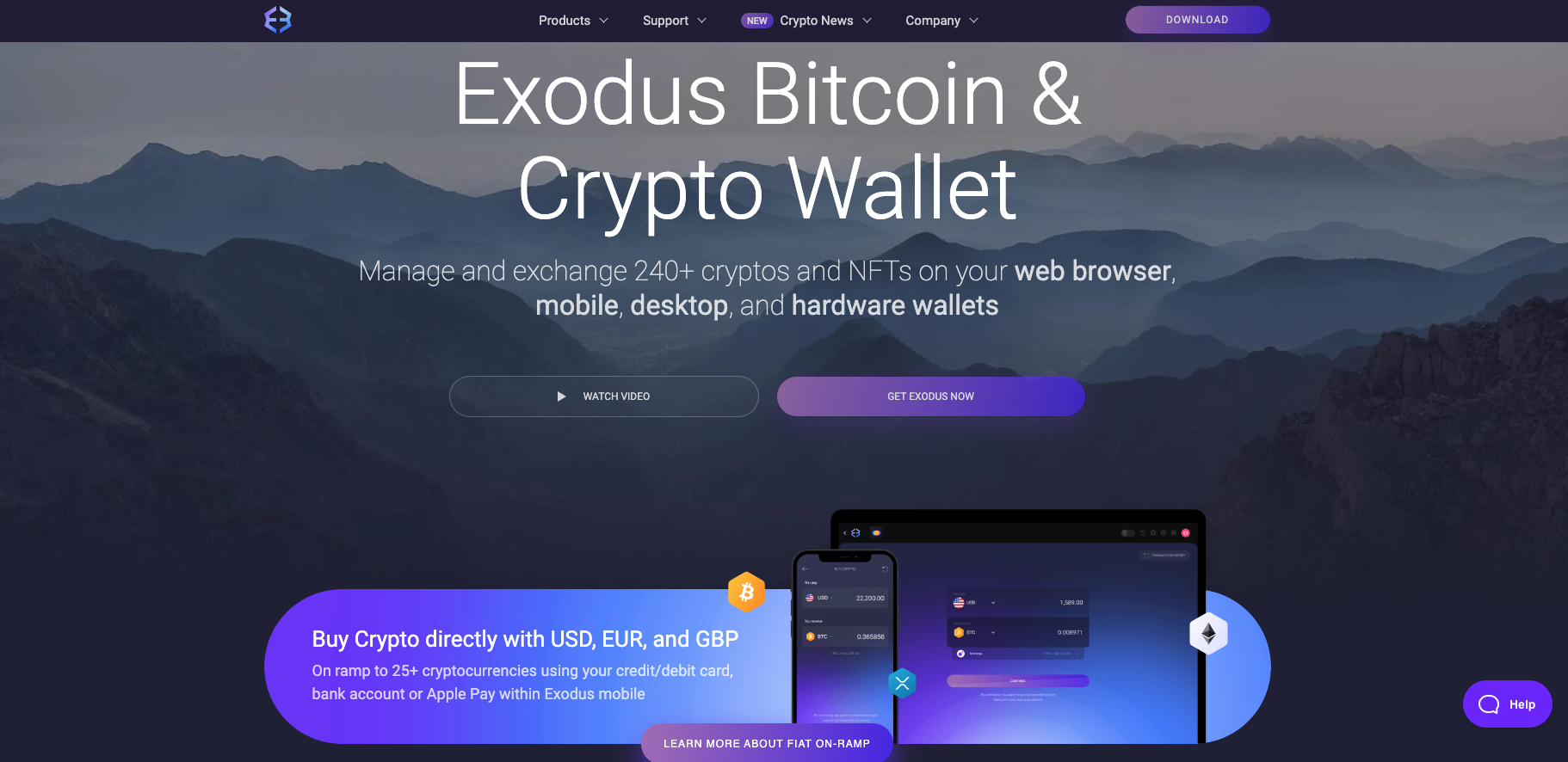 The Exodus Wallet[7] was created with flexibility in mind, making it convenient for those looking to store a crypto wallet on their mobile, desktop, or hardware. Exodus breaks the barriers to cryptocurrency literacy, making crypto trading more fun and enjoyable for everyone.
Exodus Wallet's mobile version allows you to secure, manage, and exchange your crypto assets using face or fingerprint scanning. Sending and receiving coins are made safe and secure with the wallet's QR code feature. Exodus even automatically checks all addresses for errors.
Exodus Wallet's mobile version encrypts private keys and transaction details on your mobile device, meaning your data remains private. You can also sync the records of your mobile and desktop accounts using a 12-word backup phrase.
Guarda Wallet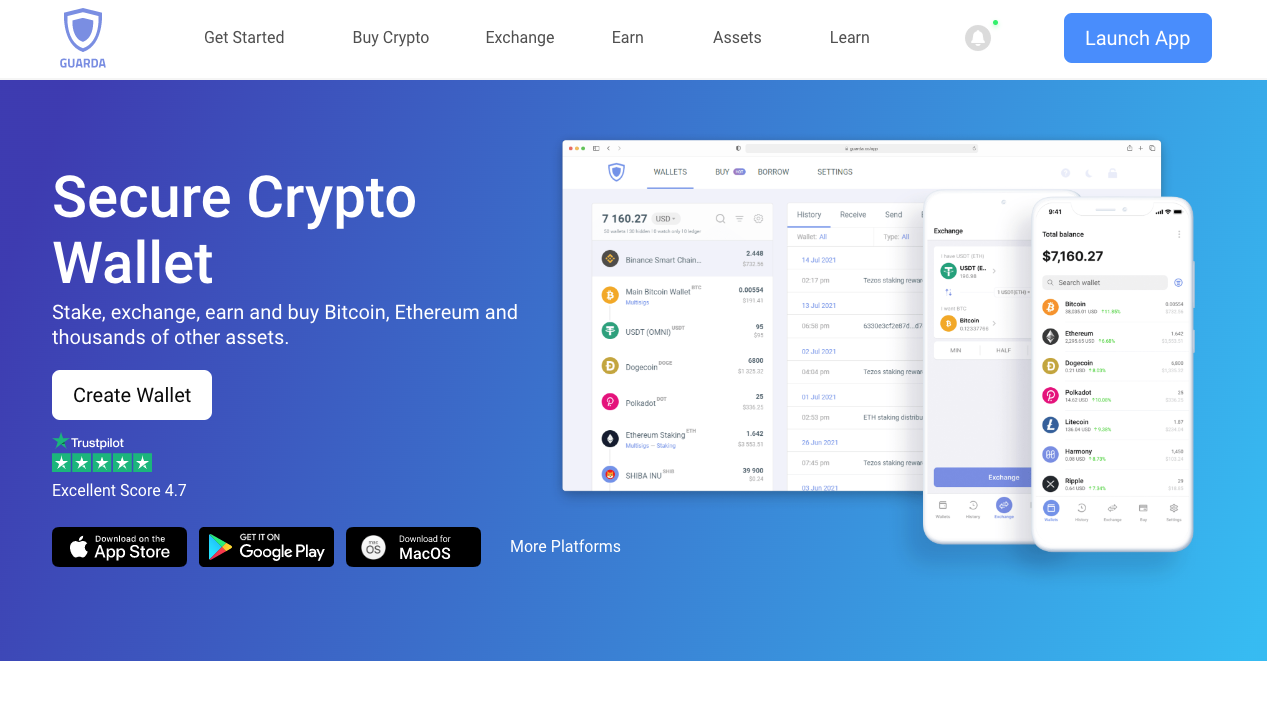 Another secure crypto wallet on this list is Guarda.[8] It's a non-custodial platform for cryptocurrencies, giving you full control over your funds. Guarda was initially launched in 2017 to store Ethereum until it expanded to support more than 400,000 digital assets.
Guarda is available as a desktop or mobile wallet. Regardless of the platform type, this wallet allows you not only to buy and store crypto but also to stake your assets. When it comes to staking, Guarda claims that you can earn up to 25% annual yield.
If you're a newbie who wants to learn more about crypto investing, Guarda Academy has resources on blockchains, decentralized finance, and wallets, among others.
Trust Crypto Wallet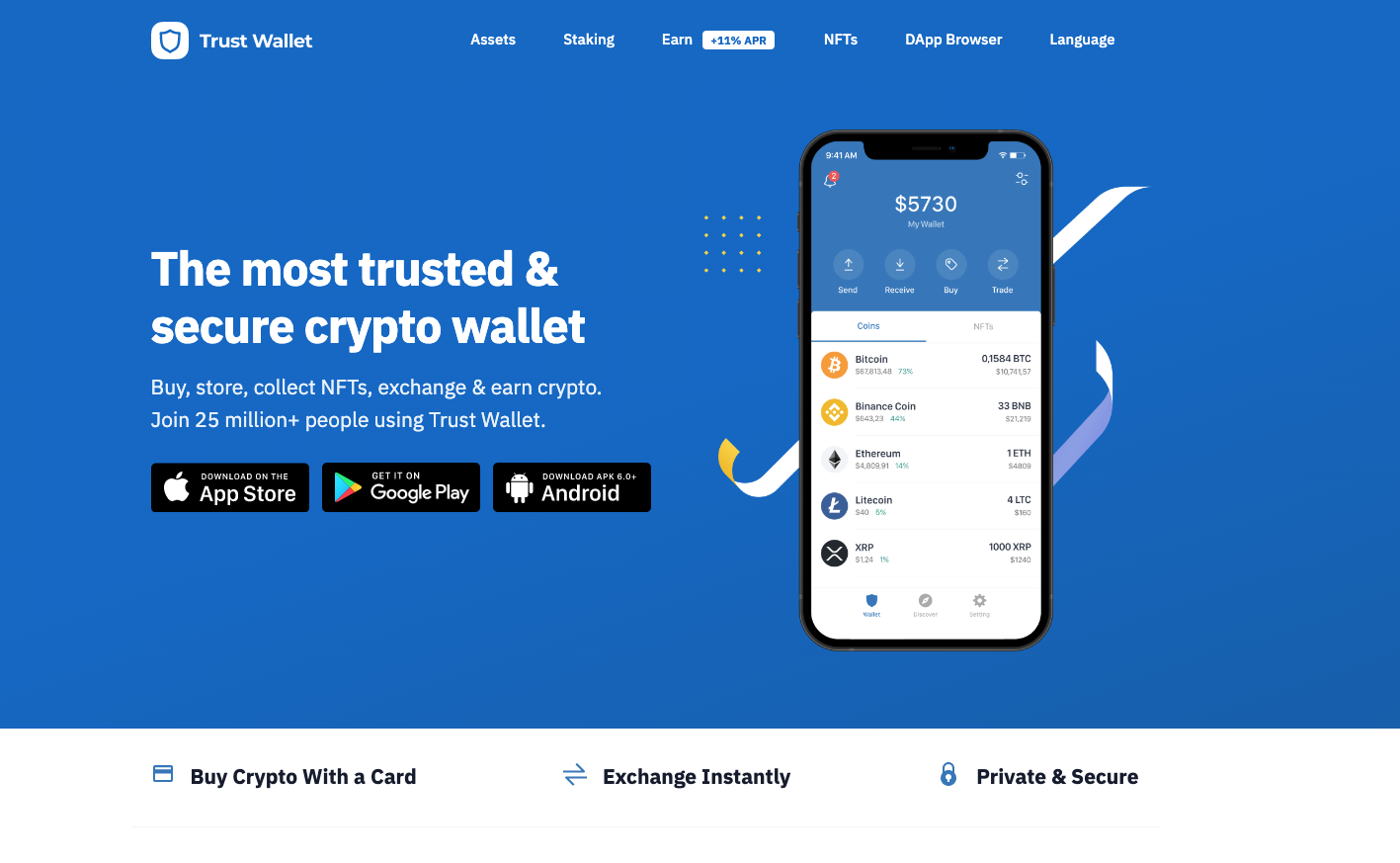 Trust Wallet[9] a secure crypto wallet in the Philippines, lets you buy crypto with a card and exchange cryptocurrencies instantly. It's a reliable digital platform that gives you the chance to create a blockchain wallet without collecting your information.
Trust Wallet is a one-stop shop for crypto investors. You can see all your NFT collectibles and track charts and prices in one place. You can even trade your crypto without leaving this app.
You can also earn interest on crypto with Trust Wallet. If you want to make the most of your crypto investments, give this wallet a try.
Coinbase Wallet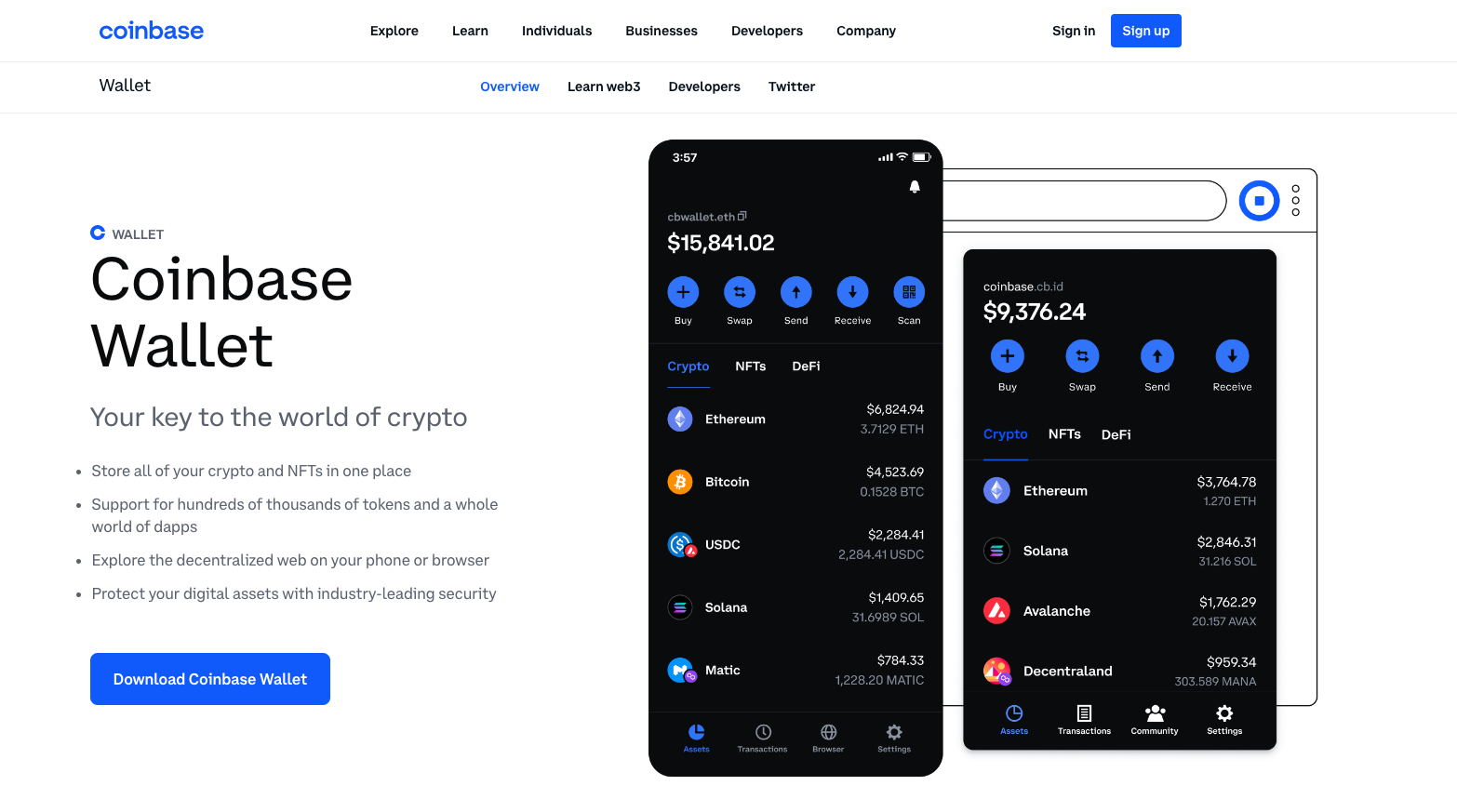 Coinbase Wallet is a self-custody wallet that gives you complete control of your crypto. It's compatible with hundreds of thousands of coins, such as Bitcoin, Ethereum, Solana, Matic, and Avalanche, among others. Collecting NFTs? Coinbase Wallet is also designed to store these digital assets.
Coinbase Wallet gives you access to decentralized finance (DeFi) liquidity pools to supply or borrow coins. The platform also allows you to swap different assets on decentralized exchanges. Furthermore, you can use it to join decentralized autonomous organizations (DAO) to help create or improve a web3 project.
If you're already a Coinbase customer, you can easily link your account to this wallet for easy access.
Crypto.com Wallet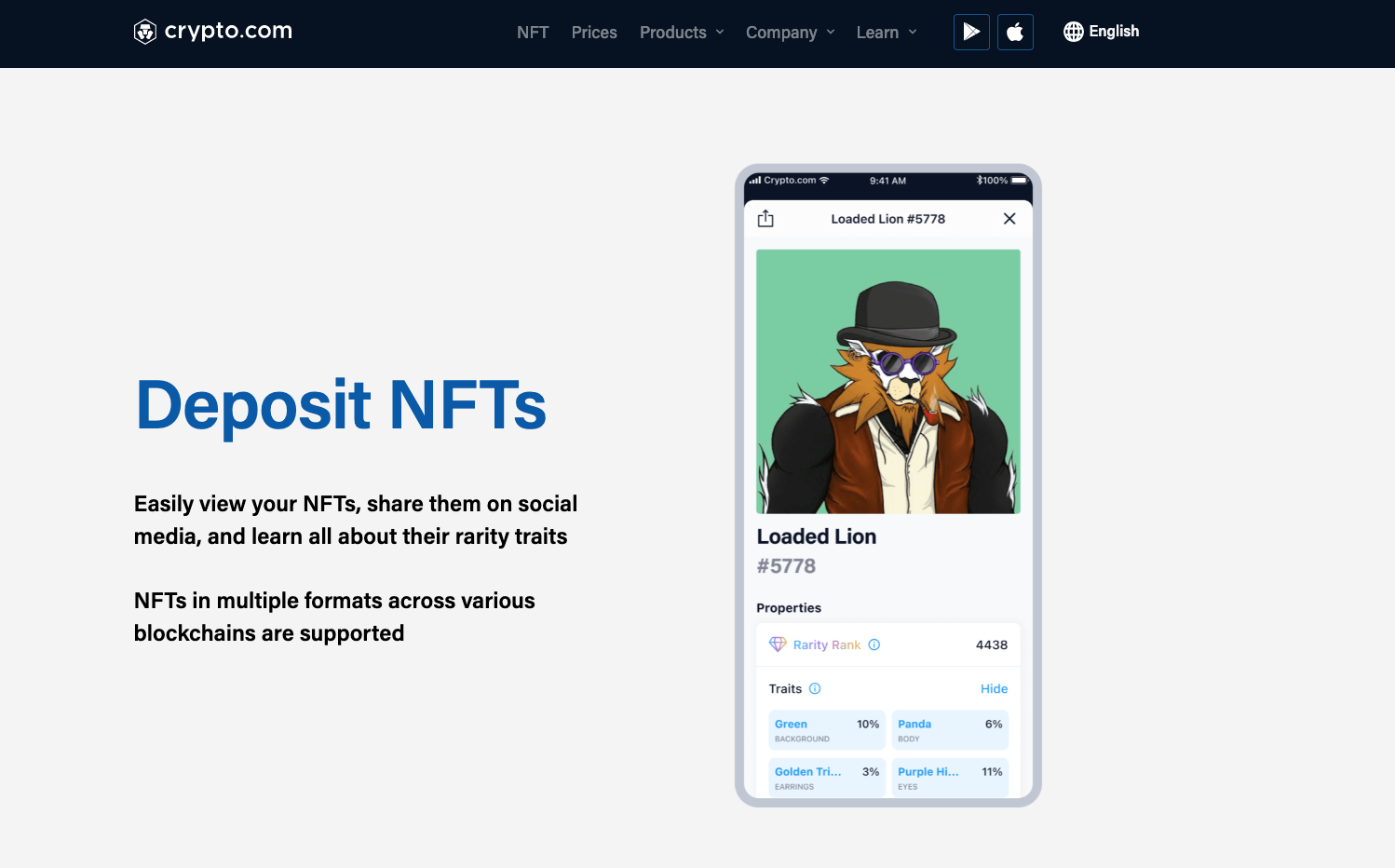 Crypto.com Wallet describes itself as a non-custodial wallet that stores your assets and gives you access to a range of DeFi services in one place. You can easily browse decentralized apps (DApps) within the wallet. This particular feature lets you effortlessly connect with, swap, farm, and mine on the most popular DeFi protocols.
Crypto.com Wallet may appeal to crypto investors who want to maximize the earning potential of their coins. This is because you can earn rebates on more than 25 tokens, such as VVS, TONIC, ATOM, CRO, and a collection of stablecoins.
Crypto.com Wallet also doubles as a repository for your NFT collectibles.
XDEFI Wallet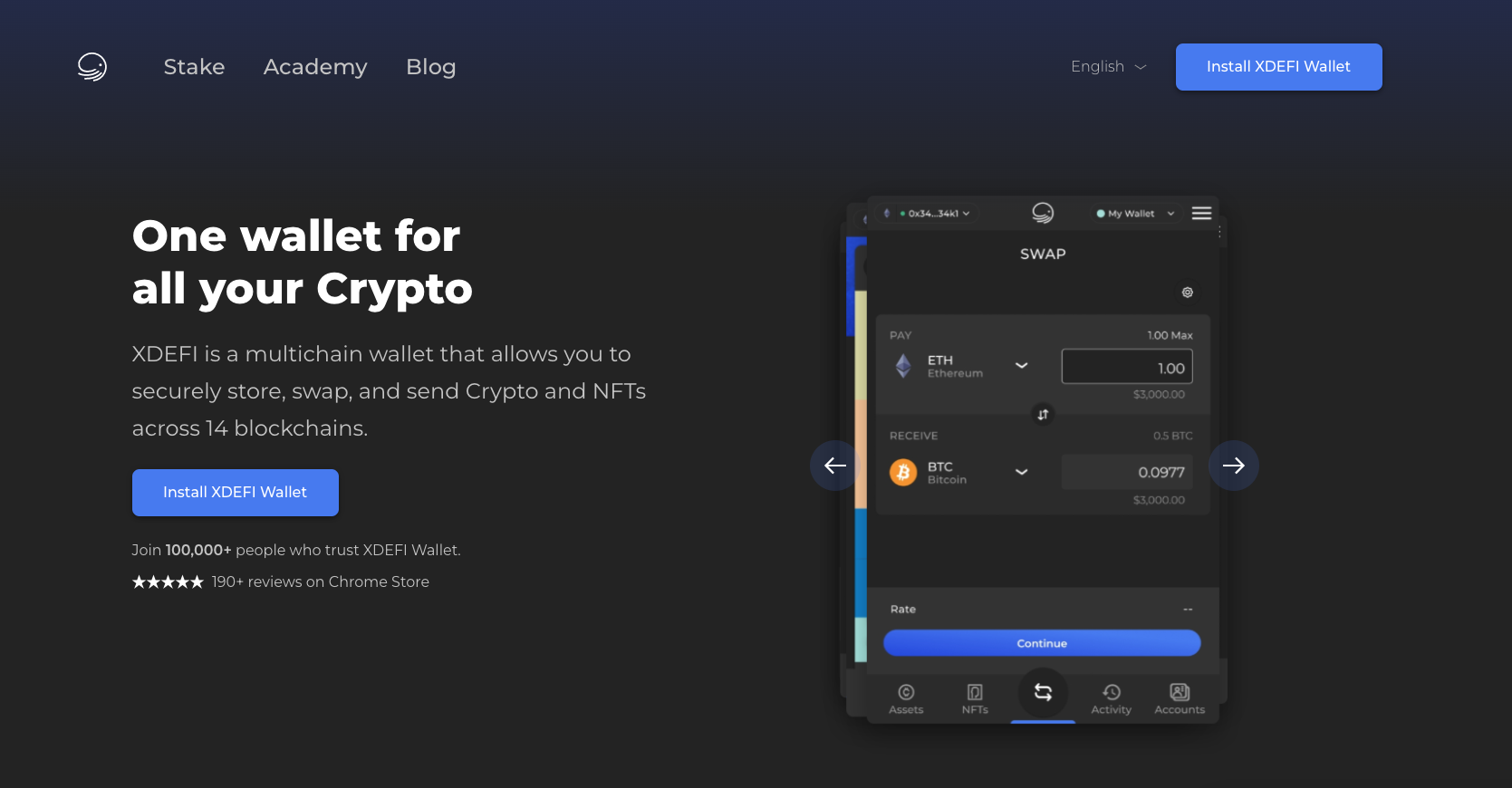 XDEFI Wallet specializes in NFTs. So if you collect NFT art pieces and similar assets, this wallet may work for you. Aside from storing NFTs, XDEFI Wallet connects you to every NFT marketplace on the following blockchains: Ethereum, Fantom, Polygon, BNB Smart Chain, Avalanche, Terra, and Arbitrum.
You can also use XDEFI Wallet to store, send, and swap more than 10,000 coins on a wide range of blockchains. The platform's unlimited cross-chain swaps are convenient since they don't require sign-ups.
Cryptonator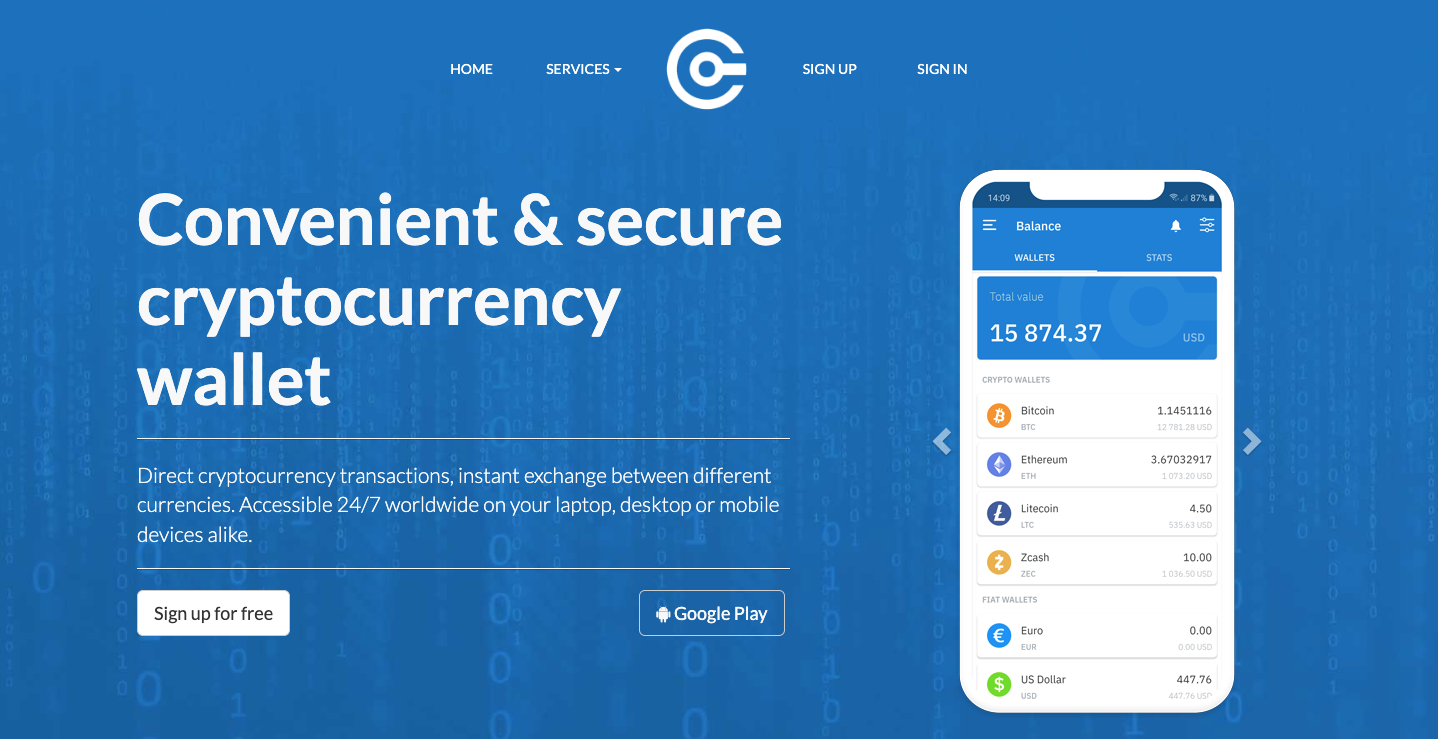 Last but not least is Cryptonator,[10] an all-in-one Bitcoin wallet that enables direct transactions for multiple cryptocurrencies. Cryptonator allows you to build your crypto portfolio with over 500 supported cryptocurrencies. Furthermore, you can track the actual value of crypto in USD, EUR, GBP, RUR, AUD, and other fiat money.
According to Cryptonator, you can exchange crypto in your personal account without fees at very attractive rates.
A Comparison of Different Crypto Wallets in the Philippines
To help you choose the best crypto wallet in the Philippines, here's a comparison of leading platforms:
Crypto Wallet
Features
Supported Cryptocurrencies

Coins.ph

Regulated by the Bangko Sentral ng Pilipinas
Send money to your bank account for free
Free account set-up
Transactions are irreversible and may come with fees

Bitcoin
Ethereum
XRP
Bitcoin Cash

eToro Wallet

Easy to use
Social features are accessible
In-app conversion
Supports up to 500 different crypto pairs

Bitcoin
Ethereum
Litecoin
Bitcoin Cash
Uniswap
Stellar Lumen
Chainlink
Cardano

Abra

Low fees
User-friendly
Supports 70+ cryptocurrencies

Ether
Bitcoin
20 more cryptos

MetaMask

Allows users to swap tokens anytime and anywhere
Provides access to the largest inventories of tokens

Bitcoin
Ethereum
Ethereum Classic
Binance Coin
Ravencoin

Ronin Wallet

Can be installed as an extension to Chrome
Allows users to use apps running on Ronin and play Axie Infinity

Wrapped Ether (WETH)
Axie Infinity Shard (AXS)
USDC
Smooth Love Potion (SLP)

Exodus

Supports more than 150 digital assets
Over 200 product updates and new releases every two weeks

Bitcoin
Ethereum
Bitcoin Cash
Litecoin
Ripple
Tether
Stellar
Dash
Ethereum Classic
Zcash Maker
Qtum
Basic Attention Token
OmiseGo

Guarda

Cross-platform, non-custodial, and multi-currency wallet
Compatible with Android and iOS
Supports over 50 blockchains and more than 400K tokens

NFTS
Bitcoin
Ethereum
Ether
ZCash
Litecoin

Trust Wallet

Buy Bitcoin in less than five minutes
Earn interest on your cryptocurrencies
Track prices and analyze charts within the app

Bitcoin
Ethereum
Tron
Litecoin
NFTs
ERC20, BEP20, and ERC721

Coinbase Wallet

Stores both crypto and NFTs
Swap assets on decentralized exchanges
Utilize DeFi Liquidity pools to borrow or supply crypto

Bitcoin
Tether
BNB
USD Coin
Matic
SHIBA INU
Uniswap
Tokens on Polygon and Avalanche C-Chain
NFTs

Crypto.com

Wallet

Gives you full control over your crypto and keys
Manage over 700 tokens across more than 15 blockchains
Deposit NFTs
Access to decentralized that allows you to swap, farm, and mine on the most popular DeFi protocols

Bitcoin
Tether
USD Coin
Uniswap
Ethereum
Aave
Cardano
BNB
NFTs

XDEFI

Wallet

Customizable gallery for your NFT collectibles
Wide range of NFT marketplaces
Swap more than 10,000 assets within the wallet even without signing up

Bitcoin
Dogecoin
Polygon
BNB Smart Chain
Solana
Litecoin
Avalanche
Fantom
Arbitrum

Cryptonator

Exchange crypto at attractive rates and without fees
Supports more than 500 cryptocurrencies
Track actual value of crypto in fiat money, such as USD, EUR, GBP, and AUD, among others

Bitcoin
Litecoin
Ethereum
XRP
XMR
DASH
What are the Pros of Cryptocurrency Wallets?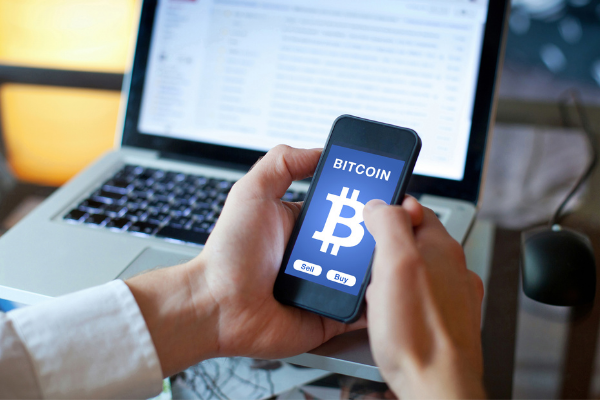 The cryptocurrency ecosystem can seem very complex for those who are not familiar with its ins and outs. In this section, let's break down the advantages of a crypto wallet in the Philippines:
1. Access to Different Types of Cryptocurrencies
Using a crypto wallet in the Philippines as an investment platform allows access to different types of coins and currencies. With wider access to different cryptocurrencies, you can diversify your investments.
2. Easy Sign-Up
Depending on your wallet of choice, creating a crypto wallet account is as easy as signing up for any mobile app.
3. Security of Account and Transactions
With the use of public and private keys, you can ensure that your cryptocurrency ownership is secure. Since crypto wallets are secure, they're ideal for keeping your coins for a long time regardless of market conditions. This practice is called hodling.
Hodling comes from the industry slang "hodl," which means refusing to sell one's coins despite the increases and dips in prices.
4. Portfolio Management
Through the use of a crypto wallet in the Philippines, you can view your transactions and investments in real-time. You can plan your trading activities and maximize your crypto wealth's potential.
What are the Cons of Cryptocurrency Wallets?
If there are benefits to using a crypto wallet, there are also drawbacks. Here are some to take note of:
1. Possible Scams or Frauds
Digital wallets, including the best cryptocurrency wallets, are vulnerable to online fraud and other forms of scams. Make sure you keep all your personal information, passwords, and private keys confidential.
2. Added Expenses
Although signing up or creating an account is free for most cryptocurrency wallets, there are some fees that go with using their features. Some charge fees for the transfer and conversion of your funds to Philippine pesos.
3. Not Recommended for Large Amounts
Cryptocurrency wallets allow transactions that require Philippine currency and other acceptable currencies on the platform. Due to the potential risks of online fraud, however, it may not be advisable to store huge amounts of cash.
4. Constant Information Updates Can Be Confusing
As a security measure, you need to update your passwords and other account details regularly. Even if you have the tendency to forget and get confused, you still need to do so. A strict verification process is required.
Things to Consider When Setting Up a Crypto Wallet
Setting up your crypto wallet depends on the platform's requirements. For instance, Binance may need you to provide information that eToro doesn't. Here are a few things to consider before setting up a crypto wallet in the Philippines:
Decide which type of wallet to choose - Do you prefer a web-based wallet or a cold wallet?
Find out what cryptocurrencies are available - Does your chosen crypto wallet allow you to trade the currency of your choice?
Check for initial funding requirements - Some wallets require as low as ₱100 to create an account. However, if the wallet is not Philippines-based, you may need to prepare a bigger amount of initial funding.
How Do You Top Up a Crypto Wallet?
The process of topping up depends on the platform. However, in general, most wallets have the top-up feature which you just need to click on.
Then a prompt will appear. Type in your payment method, amount to cash in, and other transaction details.
You may then be redirected to a payment gateway to secure your top-up transaction. Most crypto wallets in the Philippines also send a notification if your transaction is successful.
How Do You Safely Use Your Crypto Wallet and Protect it From Hackers?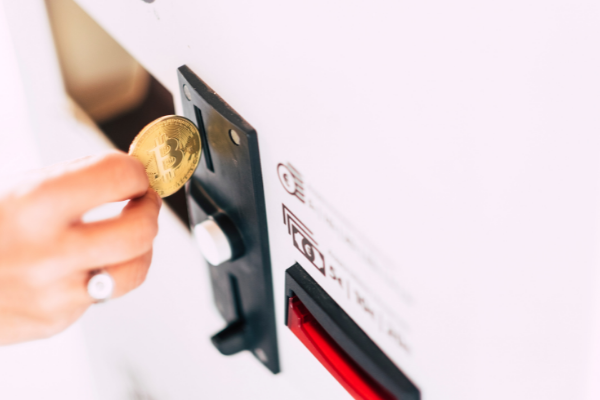 Since crypto wallets are vulnerable to online glitches, you should know how to implement safety measures when using them. Here's how:
1. Use a Secure Internet Connection
Connecting to public networks can be very risky especially if your passwords aren't strong. Using your own data and Wi-Fi connection at home reduces the risk when accessing your crypto wallet.
2. Change Passwords Regularly
Are your passwords patterned after your personal information and previous passwords? Use a variety of passwords and change them regularly to enhance your wallet security.
3. Enable Two-Factor Authentication (2FA)
Your wallet's 2FA feature alerts you of unauthorized log-ins. When someone tries to access your wallet, you'll receive a message or an email containing a verification code. And since hackers don't have this code, they'll never be able to access your account.
However, some hackers employ social engineering to get this verification code. They may call you, posing as technicians or customer service associates from your wallet's company. But remember, nobody from the wallet company or crypto exchange will ever ask for sensitive information.
4. Hide Your Seed Phrase in a Safe Place
A seed phrase is a group of 12 to 24 random words generated by your wallet. If you lose access to your wallet, you're required to enter these words so you can sign back in. If your phone or computer gets lost or broken, the seed phrase lets you set up a new wallet on a new smartphone or computer. Think of it like a master key.
These random words are of utmost importance, so you must keep them in a safe place offline – ideally in a spot only you can access. If you choose to write down your seed phrase on a sheet of paper, you must secure it in a private location, such as your secret safe (with a hard-to-crack password), or a bank deposit box.
Hardware is one of the factors to consider when securing seeds. If you want your seed phrase to pass the test of time, engrave the words onto a nearly indestructible metal plate, such as stainless steel or titanium. Then keep this item in a safe location.
5. Store Your Assets in Multiple Wallets
The adage "Never put all your eggs in one basket" applies to storing and managing crypto. If you put everything in one wallet, you run the risk of losing all your assets once a hacker successfully gains access to your account.
Experienced investors recommend dividing the assets into at least two portions and storing them in separate wallets. You may store utilitarian coins and assets, or those you use for day-to-day transactions, in a hot wallet. On the other hand, you can store your hodling assets in a cold wallet.
6. Spot Scams on Social Media
Crypto scammers and fraudsters are all over the internet. A lot of them use social engineering tactics and advertise too-good-to-be-true returns on investment to lure people. They may reach out to you, promising to double the value of your crypto. If you fall prey to their spiel, you'll be asked to transfer your coins to their account.
Some hackers use phishing tactics to harvest your credentials. They trick you into visiting a legit-looking website or platform where you'll be asked to enter your log-in details.
For instance, you may receive an email from someone posing as an employee of your crypto exchange, asking you to change your username and reset your password because your account is compromised. Since you're concerned, you click on their link and proceed to input valuable information.
7. Update Your Antivirus System
Since crypto transactions happen online, it's only sensible to set up an antivirus program. This will keep malware at bay and alert you of potential phishing attacks by scanning your emails. But you have to make sure that your antivirus program is updated. Never settle for a pirated version, as it's also unsafe. For your peace of mind, get the licensed program.
Final Thoughts
Embarking on a cryptocurrency journey requires research. Also, learning how a crypto wallet in the Philippines works can help you maximize your crypto experience and prevent mistakes that might put your investment at risk. Before joining the crypto trend, make sure to do your part first. Read and learn from legit and informative resources, take note of useful insights, and explore your best crypto options out there.

Sources:
DISCLAIMER: Information published on this blog or elsewhere on www.moneymax.ph should be used for general information purposes only and does not constitute investment advice, performance data or any solicitation or recommendation that any security, investment product, transaction or investment strategy is suitable for any specific person. This material does not take into account your financial situation, risk tolerance level, investment experience or objectives; all of which are unique to you.
You should be aware that the value of virtual currencies (VCs) including cryptocurrencies may fluctuate greatly. As with any other type of investment, you should know and fully understand VCs before investing in such a product. You should only buy if you are prepared to accept the risk of losing all of the money you put into VCs.
Before acting on information on this blog, we suggest consulting an independent professional to advise you on the risks of any decision and the extent of any exposure to loss.