Your cryptocurrency journey starts with joining a platform to access the blockchain. With numerous crypto wallets available right now, new investors and traders naturally want to get the best to safekeep all their digital assets.
With that, you can try the MetaMask wallet, which is a crypto wallet downloadable as a mobile app or as a chrome extension. A MetaMask wallet may seem just like any other crypto wallet out there. But this specialized blockchain wallet allows users to do more than just store and manage their digital assets.
Read on as we walk you through what you need to know about the MetaMask wallet.
What is a MetaMask Wallet?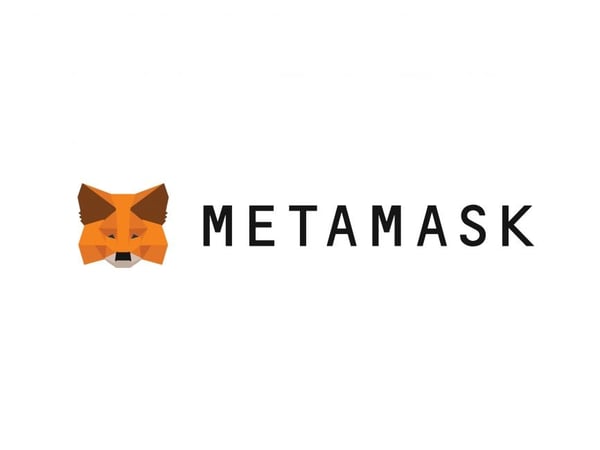 A MetaMask wallet is a free crypto wallet that allows you to manage your digital currencies and assets and interact with the Ethereum blockchain. It also equips you with a secure login, token exchange, token wallet, and a key vault.
Moreover, a MetaMask wallet provides data ownership by consistently generating keys and passwords from your device. This way, you get to choose what to keep private and what to share with others.
Read more: 5 Essentials for Cryptocurrencies: Get Started Now
What Do You Use a MetaMask Wallet For?
One of the primary uses of a MetaMask wallet is to buy ETH. A MetaMask wallet lets you receive, buy, send, and swap Ethereum and NFTs.
From the dashboard, you can easily click the Buy ETH button and pay via ApplePay, bank transfer, credit cards, and other acceptable payment options.
Currently, MetaMask can only store your keys and proofs of ownership for Ethereum and their scripting standard ERC20.
Read more: From Digital Art to Music: These NFT Celebrities are Earning Serious Money
Manage Your Digital Portfolio
MetaMask supports transactions with Ethereum tokens, including stable coins like Tether (USDT), USD coin (USDC), and DAI. Other types of tokens you can manage through MetaMask include ERC-721 or Non-Fungible Tokens (NFT), which are tokens that represent ownership of digital assets.
Set Up Wallets for Other Platforms
Although MetaMask is popularly known as an Ethereum wallet, you can still use it to set up wallets for Binance and Polygon. You can actually set up multiple wallets within your MetaMask account.
Receive ETH from Other Wallets
MetaMask makes it easy for you to receive ETH from another crypto wallet. If you open your MetaMask wallet and click on "Add Funds", a QR code will appear. You can download this QR code and send it to the person who wants to send you ETH.
How Do You Set Up a MetaMask Wallet?
Setting up a MetaMask wallet can be done in two ways: by installing Metamask extension for Chrome or by downloading the MetaMask app[1].
How to Set Up MetaMask Using the Metamask Chrome Extension
Before you can buy and sell ETH through the MetaMask platform, you need to know how to create a MetaMask wallet and use it as a Chrome extension. Here's how.
1. Go to the MetaMask website.[2]
2. Click the "Download" button on the upper side of the homepage.
3. Click the "Chrome" tab, then scroll down to click the "Install MetaMask for Chrome" option.
4. You'll be redirected to the Chrome Web Store[3] so just click "Add to Chrome" and then "Add Extension." Note: Aside from Chrome, you may also use other browsers like Firefox, Brave, and Edge to install the MetaMask extension.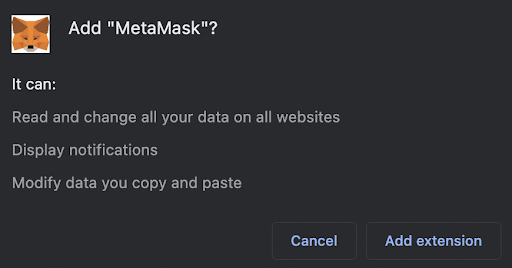 5. After downloading, you'll see the option to import or create a new wallet. For this guide, just click 'Create a Wallet" and then hit the "Agree" button.
6. Create and confirm your password and agree to the terms of use. Then click "Create." You'll then be asked to secure your wallet using a secret recovery phrase, a feature that makes it easier to back up and restore your MetaMask account.
Once you assign and confirm your secret recovery phrase, you're now ready to explore your account.
How to Set Up MetaMask Using the Mobile App
Alternatively, you can also set up a MetaMask wallet using your smartphone. Here's how.
Download the MetaMask app on the Google Play Store or Apple App Store and tap "Get Started".
To set up your wallet, choose "Create A New Wallet".
Click on "I Agree" on the terms and conditions page.
Then create your password and confirm it. You also have the option to sign in with Face ID.
Tick the "I understand" box and tap 'Create Password".
You'll then be asked to secure your wallet by saving your Secret Recovery Phrase.
After verifying and confirming your Secret Recovery Phrase, your MetaMask wallet is now ready for use.
How to Load MetaMask Wallet
Click "Add Funds" if you want to purchase Etherium using your debit card directly within MetaMask. Alternatively, you can also request funds from friends by sending a payment request with your QR code or your public address.
MetaMask Wallet FAQs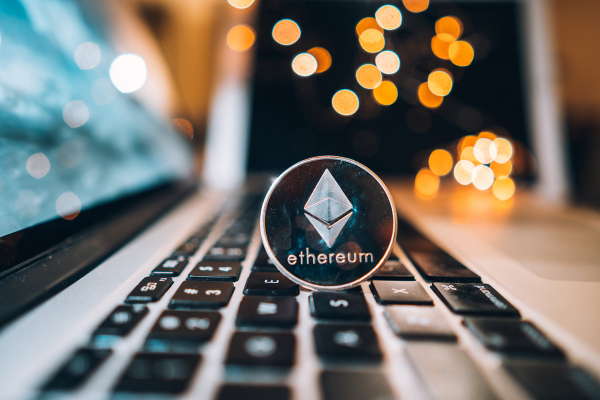 1. Do I need to register on a website before using the MetaMask platform?
No. All you need to do is download it as a Chrome extension and follow the instructions on installation and wallet creation.
2. What are seed words or seed phrases?
A seed phrase is a series of words generated by your cryptocurrency wallet that give you access to the crypto associated with that wallet.[4]
MetaMask's Secret Recovery Phrase is composed of 12 words which you should keep or store offline securely so you can use them to retrieve or recover your account.
Think of them as your master password. You can recreate or recover a lost or deleted wallet if you have the seed phrase. Seed phrases also give your wallet an extra layer of protection against hackers.
Read more: Compare the Best Cryptocurrency Trading Platforms in the Philippines!
4. What is a public address and why is it important?
A public address in the blockchain is similar to your bank account. It serves as a unique identifier that locates your wallet. It's important that you provide the right public address whenever you send or receive funds.
5. Can I sync my account from a Chrome extension with the MetaMask mobile app?
Yes. You can sync both accounts using the MetaMask Mobile Sync Feature.
Install the MetaMask mobile app.
Log in to your MetaMask account and select "Sync or Import".
Next, choose "Scan QR Code".
Log in to your MetaMask Chrome extension account.
Click "Setting" and then "Advanced".
Next, choose "Sync with Mobile" and then "Scan QR Code".
Scan the Chrome Extension QR code with your MetaMask mobile app.
6. Do I need to fund my MetaMask account to start using it?
No. You can actually start accepting requests and navigating the app even without funds. However, you'll need funds if you want to play games, buy NFT collectibles, and start trading.
7. Is MetaMask legit and safe to use?
With 21 million users worldwide, MetaMask is definitely safe and legal to use. However, security measures highly depend on the type of device you're using. MetaMask doesn't store your information on its servers.
8. Can I withdraw money directly from my MetaMask wallet to my bank account?
No. The MetaMask wallet doesn't have a withdrawal feature. MetaMask also doesn't have any feature that allows you to manage fiat currency. What you can do is to send your ETH via a crypto exchange platform like Binance and Coins.ph.
Related article: How to Buy Axie Infinity Coins Using Binance: A Guide for Players and Investors
Final Thoughts
The MetaMask wallet is just one of the many crypto wallets you can use to maximize the benefits of cryptocurrencies and the blockchain. It can be leveraged to explore investing and trading opportunities. With unique security features, MetaMask ensures your account is safe.
The success of your journey to the crypto world depends on the reliability of crypto wallets like MetaMask and your personal security measures to protect your accounts. Using any digital platform exposes you to risks inherent to the online world, so secure your MetaMask wallet by keeping your seed phrases safe and staying updated with the latest on the crypto world.

Sources:
DISCLAIMER: Information published on this blog or elsewhere on www.moneymax.ph should be used for general information purposes only and does not constitute investment advice, performance data or any solicitation or recommendation that any security, investment product, transaction or investment strategy is suitable for any specific person. This material does not take into account your financial situation, risk tolerance level, investment experience or objectives; all of which are unique to you. Before acting on information on this blog, we suggest consulting an independent professional to advise you on the risks of any decision and the extent of any exposure to loss.