Perhaps one of the good things about investing in crypto is that there's always a new coin to watch out for. And who knows, this new coin may become the next bitcoin or Ethereum. If you've been dabbling in this trade for quite some time now, you've probably heard about Smooth Love Potion or SLP, a relatively new crypto tied to the popular blockchain-based game called Axie Infinity.
Filipinos have been particularly crazy about Axie Infinity since the pandemic. For many, it's a good source of income. The game isn't too technically demanding, which means that you can make money easily during your free time.
If you're interested in making it big in Axie Infinity, it's important that you understand how the SLP coin works. Check out this guide that details everything you need to know about this token.
Before Anything Else: A Brief Primer on Axie Infinity
To fully understand and appreciate the nature of Smooth Love Potion, it's imperative that you have an idea of Axie Infinity's gameplay. If you played Pokémon or Tamagotchi in the past, this should be easy for you.
Axie Infinity is a game where you collect, raise, and battle cute pet monsters called Axies. Each player is required to have three Axies. And because the game's universe runs on blockchain, each Axie is a non-fungible token (NFT), meaning that it's unique, interchangeable, and irreplaceable.
For the game to become self-sustaining, it needs to have an economy. And for an economy to work, it needs to be supported and held together by a currency. In Axie Infinity's case, its economy is supported by two currencies: Smooth Love Potion (SLP) and Axie Infinity Shards (AXS).
Read more: How to Start Axie Infinity: Beginner's Guide to Playing and Earning from the Game
So, What is Smooth Love Potion?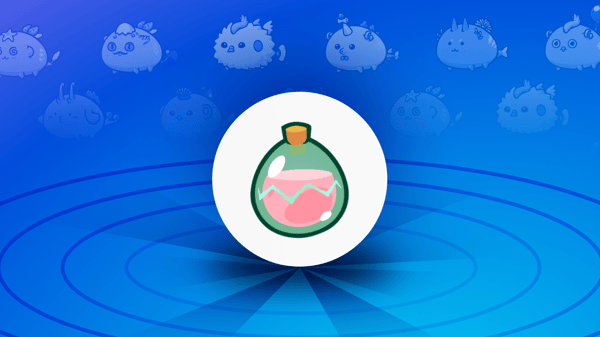 Being one of the two major tokens in Axie Infinity, Smooth Love Potion is the currency that players earn for taking part in the game. The amount of SLP that players make will depend on their performance.
Note that Axie Infinity doesn't sell SLP to players. Instead, the tokens are generated in the game. Such a set-up compels players to participate in the game so they can earn SLP.
However, earning SLP can be challenging for some players. As a result, a secondary market was created where players can buy extra SLP from other players. This means that you can get these tokens at different cryptocurrency exchanges, such as Binance and Uniswap.
Read more: Dabbling in Crypto? Learn More About Crypto Apps
How Much is Smooth Love Potion Now?
As of this writing, the SLP to PHP conversion rate is ₱1.05. At the height of the game's popularity in 2021, the SLP value even reached up to ₱17.
Keep in mind that the Smooth Love Potion price is subject to change due to some factors, such as the demand for the game and the aggressive fluctuation of the crypto market.
Currently, there are more than 3.8 billion SLP tokens circulating in the market.[1] Take into account that the SLP coin is currently uncapped, meaning that its supply gets bigger as more players become part of the game. In turn, the circulating SLP supply constantly changes.
Sites like Coinmarketcap.com can help you check the SLP coin market cap. To view the latest SLP price chart and stay updated on SLP's ever-changing value, you can also check out this conversion table.[2]
Read more: 5 Essentials for Cryptocurrencies: Get Started Now
How Do I Earn Smooth Love Potion?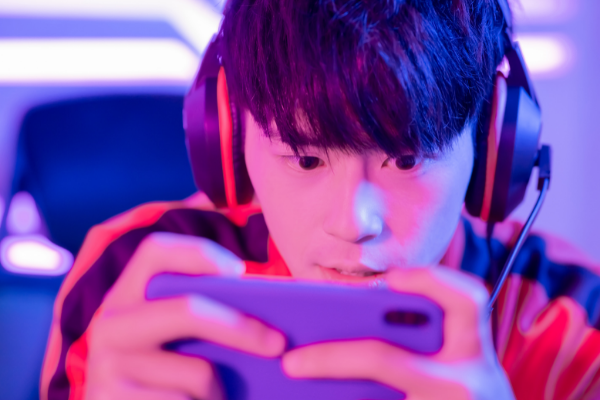 As mentioned, you can earn SLP by taking part in the game's activities. But what exactly are they? Here are the things you need to do to get those tokens:
1. Battle Monsters in Adventure Mode*
You can use your Axies to play in two game modes. The first one is Adventure mode where you'll be fighting monsters at different levels. Winning the matches not only gives you SLP tokens but also experience points. Remember that the game's difficulty increases every time you reach a new level.
2. Fight Other Players in Arena Mode
Arena mode is the other game mode in Axie Infinity. This is where you'll be fighting with other players and their Axies. You gain both SLP token and experience points every time you win a match. Unlike in Adventure mode, you won't be required to fight bosses in this game set-up.
Read more: Garena Shells: Guide to Buying and Claiming the Currency of League of Legends, Call of Duty, and More
3. Go on Daily Quests*
Completing daily quests earns you a few SLP tokens. These activities include accomplishing daily check-ins and completing a specific number of games in Adventure and Arena modes.
IMPORTANT NOTE: Currently, Axie Infinity's economy has an oversupply of the SLP, which obviously leads to inflation. To curb this surplus and keep the economy under control, the game will eventually remove the rewards from Daily Quest and Adventure Mode. Moreover, Axie Infinity will also restructure the Arena mode to create more demand for quality Axie teams in the game.[3]
*These items are included to give you an idea how SLP tokens are minted.
What Can I Do with Smooth Love Potion?
Got SLP? Here are some of the ways that you can use it:
1. Use it for Breeding Axies
The cute battle monsters that you own have a value. Other than using them for battles, you can sell them to other players. And if you want to make more money by selling Axies, you need to learn how to breed them. Yes, Axies have the ability to breed and bear offspring. But breeding them requires SLP, so make sure that you have more than enough of these tokens in your wallet.
2. Sell it at Exchanges
SLP is an Ethereum-based crypto that has a real-life monetary value. This means that you can make money by selling it at crypto exchanges. Time your sale to avoid losses, and make sure that the exchange where you'll sell your SLP is trustworthy and has reasonable fees.
Read more: Investors, Beware: Common Cryptocurrency Scams and How to Avoid Them
3. Buy Real-Life Items
Since the SLP coin's value is tied to real money, you can use it to purchase real-life products and services. From sneaker stores to restaurants, a lot of establishments in the Philippines already accept SLP as a form of payment.[4] Nevertheless, it pays to check if this is the norm in your neighborhood, town, or city.
Smooth Love Potion FAQs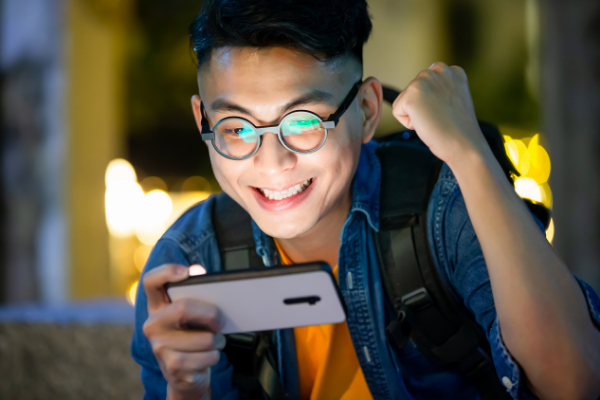 This section touches on other topics that you need to know about SLP crypto. It also covers the basics of buying and selling SLP.
1. What's the difference between Smooth Love Potion and Axie Infinity Shards?
As earlier discussed, Axie Infinity runs on two currencies, with Axie Infinity Shards or AXS being the other token. You may wonder if there's actually a difference between SLP and AXS.
You already know that SLP is the in-game token that you can earn by winning matches and fulfilling certain activities in the game. AXS, on the other hand, is the game's governance token.
This crypto basically grants its owners power to vote on proposals and projects that shape the Axie Infinity universe and its future. Furthermore, players can stake AXS (locking the token within a specific period to earn extra AXS) or use it as a method of payment in the Axie Marketplace.
Read more: Live Your Space Opera Dreams: How to Play and Earn from SpaceCrypto Game
2. What's the difference between Smooth Love Potion and Small Love Potion?
They're essentially the same thing. Small Love Potion is the former name of Smooth Love Potion.
3. How can I buy Smooth Love Potion?
To attract more players and investors, Smooth Love Potion can be traded at some of the leading crypto exchanges, such as Binance, KuCoin, Gemini, FTX, and Gate.io.
Here are the basic steps you need to follow if you want to buy SLP crypto. Note that the procedures may vary from one exchange to the other:
Open an account on a crypto exchange platform of your choice. Make sure that your chosen exchange supports SLP crypto. Skip this step if you already have an account.
Add funds to your account using your credit or debit card.
Go to the exchange platform's SLP page and make your purchase. Once the trade is executed, your SLP will be stored in your portfolio.
As an additional layer of safety and security, get a separate crypto wallet where you can store your SLP.
4. How can I sell Smooth Love Potion?
Conversely, you can sell your Smooth Love Potion to make money. There are a few options for selling your SLP. Here are two of the most popular methods:
Transfer SLP directly from Ronin to your preferred exchange
You can transfer the SLP tokens in your Ronin wallet to a crypto exchange that actually supports SLP. This is perhaps the most practical option since the Ronin network doesn't charge users transaction fees.
Transfer SLP from Ronin to MetaMask
Since SLP is an Ethereum-based token, you can sell it on a decentralized exchange. But before you can do so, you'll need to transfer your SLP to a MetaMask wallet. Here's how:
Create a MetaMask account. Skip this step if you already have one.
Bridge your SLP from your Ronin wallet to your MetaMask wallet using Ronin Bridge. This will sync your funds and allow you to withdraw your SLP to your MetaMask wallet.
Now that your SLP is in your MetaMask wallet, you can trade it on Ethereum. Use a decentralized exchange or automated market maker (AMM) that supports Ethereum.
IMPORTANT NOTE: Your SLP tokens will be lost if you send them directly from your Ronin wallet to an Ethereum address. As such, bridging your SLP to MetaMask is a must.
Read more: Compare the Best Cryptocurrency Trading Platforms in the Philippines!
Final Thoughts
The Smooth Love Potion or SLP is such an interesting subject. This is because it's applied to what we can safely consider a prototype of a metaverse, which is the game itself. Somehow, the whole concept of SLP gives everyone a sneak peek at what the metaverse, its inner workings, and economy will look like in the future.
But for now, learn the basics of this token, especially if you're planning to become a serious investor in Axie. And as we always remind investors, only use the money that you're willing to lose.

Sources: