As the Philippines becomes a cradle for crypto adoption, more and more Pinoy investors are looking at increasing their crypto assets[1] and investing in cryptocurrencies like Bitcoin, ETH, and Dogecoin. Dogecoin (DOGE) is now added as a tradable cryptocurrency in exchange platforms licensed by the Bangko Sentral ng Pilipinas.[2]
What is Dogecoin, and is Dogecoin a good investment? Let's help you find the answers as we unveil everything you need to know about the Dogecoin cryptocurrency.
What is Dogecoin?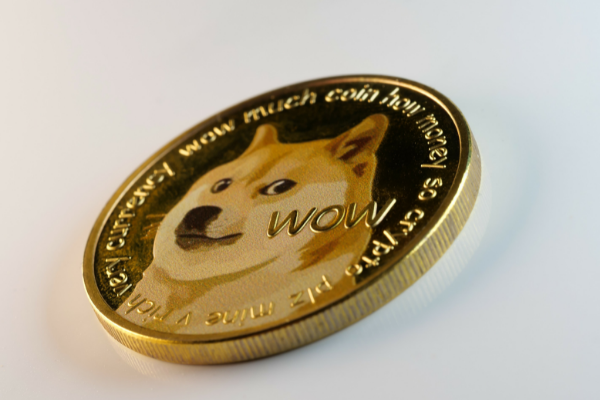 Knowing what Dogecoin is means tracing back to what originally began as a meme cryptocurrency. For many, Dogecoin was used to poke fun at Bitcoin,[3] intentionally misspelled as doge to refer to a Shiba Inu dog that speaks broken English.
Thus, Dogecoin was marketed as a fun alternative to Bitcoin in 2013. About two weeks after it was launched, DOGE's value jumped to 300%.
The value of DOGE increased when Tesla's Elon Musk dubbed Dogecoin as his favorite cryptocurrency.[4] Since then, Dogecoin consistently ranked among the top five cryptos in terms of market cap.
Read more: Investments for Beginners: Find the Right Investment for You
What are the Features of Dogecoin?
Understanding Dogecoin starts with knowing its unique features and what makes it different from Bitcoin:
Dogecoin is an altcoin. Altcoins or alternative coins refers to cryptocurrencies other than Bitcoin. They work within a large computer system that processes large amounts of transactions and data simultaneously.
Dogecoin creation doesn't have a cap. Since the creation of Bitcoin is capped at 21 million Bitcoins in a lifetime, miners work so hard to earn new Bitcoins. There are about 132.7 billion Dogecoin in circulation as of February 2022.
Dogecoin is open-source, peer-to-peer crypto. If you're going to compare Dogecoin to Bitcoin, Dogecoin is an open-source, peer-to-peer cryptocurrency, making it easier to make a transaction with it.[5] Transacting with Dogecoin is transparent and open to the public.
Read more: How to Use CoinGecko: Your Guide to Checking Crypto Prices and More
How Do You Use Dogecoin?
Dogecoin is an alternative coin to most popular coins like Bitcoin and Ethereum. Like these primary cryptocurrencies, DOGE can be used to transfer money from one person to another as a form of payment for goods or services. Using Dogecoin as a form of payment doesn't need an intermediary or third-party institution like banks. Rather, Dogecoin operates via a network of decentralized systems or computers.
How Do You Buy Dogecoin?
Buying Dogecoin is done on a crypto exchange or platform. In general, you'll need to create an account on the platform with a valid government-issued ID and a bank account or e-wallet as a linked payment source.
Choose a platform. Coins.ph, eToro, Binance, and Gemini are a few popular platforms in the Philippines where you can create an account and trade cryptocurrencies. If you can't decide which exchange platform to choose, consider comparing the ease of use, fees, and allowable cryptocurrencies to transact with. Some platforms may not accept Dogecoin to pay for your transactions.
Create an account on the cryptocurrency exchange. Once you've decided on a platform, create your account. Remember that some platforms limit what you can do with your account depending on your account status.
Transfer funds to your account. You should fund your account so you can buy Dogecoin. Depending on the platform, you can link a bank account or your PayPal account to transfer funds.
Buy your Dogecoin. Once your funds are in your account, you can now buy Dogecoin and use it to pay for goods or services.
Read more: What is PDAX and How to Trade Cryptocurrencies in It?

How to Buy Dogecoin on Binance
Binance offers a chance for investors to buy dogecoin with low fees. You can create an account on Binance by following these steps:
Create a Binance account by registering on the Binance mobile app or website using your email or mobile number.
Once your account is verified, choose a way to fund your Binance account. Binance recommends linking a bank account for first-time users. You can also transfer funds to your Binance account via bank deposit, p2p trading, or third-party payment.
Once your Binance account is funded, you can now buy Dogecoin. Click 'Buy Crypto' on the upper left side of the Binance accounts page. This will show the available options in the Philippines.
Pay with your credit card or debit card, which is the easiest method of new Binance users.
Note: Binance recommends buying a stable coin first like BUSD or USDT. These stable coins can then be used to buy Dogecoins on the platform.
Is Dogecoin a Good Investment?
As of May 12, 2022, the price of Dogecoin is ₱4.03.[6] Dogecoin's value in the crypto space has been a wild ride in 2021, although most investors are hopeful its price will skyrocket this year. Although it's not sure how well it will perform until the end of 2022, it's important to note that it has a high trading volume as of April 2022 and still has a market cap of $22 billion.[7]
Dogecoin is also available on the most popular crypto exchanges and is more liquid than other cryptocurrencies. Which means you can buy and sell them should you wish to. Still, it still boils down to you on whether it's a good crypto investment for you. The crypto market is very volatile, so always keep this in mind before buying.
Dogecoin FAQS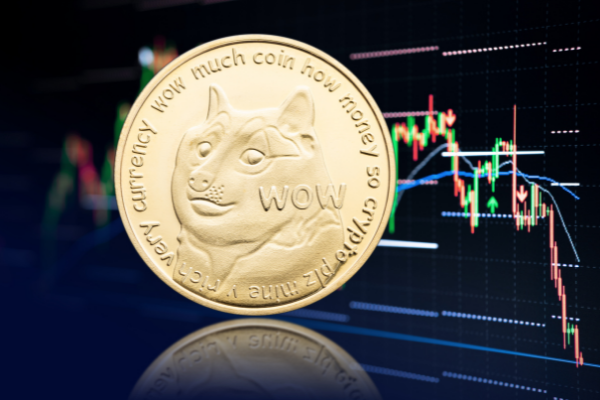 1. Is Dogecoin safe?
Dogecoin, like Bitcoin, uses blockchain technology, which is a complex system that's difficult to hack. However, it's still possible for fraudsters and scammers to sneak into it. But considering Dogecoin's large user base, adoption rate, and market cap, it's relatively secure.
2. I sent Dogecoin to the wrong address. Is it possible to recover it?
Developers don't have the access or capacity to reverse transactions or return the transferred Dogecoin to you. So before making any transactions, make sure that the blockchain address is correct.
3. What are the advantages of using Dogecoin?
Dogecoin transactions, although irreversible, are secure. You have full control over your Dogecoins, and you don't need to provide your personal information every time you make a payment with this coin. Also, you can receive and send Dogecoins anywhere in the world.
4. What are the disadvantages of using Dogecoin?
Dogecoins are not yet popular enough to be known by a lot of people. Relatively, its value is greatly affected by small trades and business activities.
5. Can I grow my money with Dogecoin?
Dogecoin is an emerging technology that's continuously growing. As a result, it can offer financial opportunities. But this also comes with risks. It's up to you to evaluate the benefits and risks entailed with DOGE cryptocurrency.
Final Thoughts
Is Dogecoin a good investment? The answer depends on your own assessment and what you can risk. The cryptocurrency space is constantly evolving and investing in it doesn't always guarantee profit.
If you're an entrepreneur or a business owner, Dogecoin can be a good way to facilitate payment for what you offer. It can expand your trade depending on how well you use it to your advantage. So this is also a consideration. At the end of the day, know the risks and only invest an amount that you can lose.

Sources:
DISCLAIMER: Information published on this blog or elsewhere on www.moneymax.ph should be used for general information purposes only and does not constitute investment advice, performance data or any solicitation or recommendation that any security, investment product, transaction or investment strategy is suitable for any specific person. This material does not take into account your financial situation, risk tolerance level, investment experience or objectives; all of which are unique to you. Before acting on information on this blog, we suggest consulting an independent professional to advise you on the risks of any decision and the extent of any exposure to loss.