The future of cryptocurrency in the Philippines is optimistic. Last year, the Bangko Sentral ng Pilipinas (BSP) Governor Benjamin E. Diokno revealed that the volume of crypto transactions rose nearly five times to 20 million. This means that this figure rose 71% year on year to ₱105.93 million.[1]
It's safe to say that the pandemic pushed a lot of people to try new investments and sources of income, such as virtual currencies and NFT-based games. As the country becomes more crypto-friendly, a few local fintech companies have also built crypto exchanges. If you're an investor, it just means easier and cheaper trading.
One of the most popular exchanges these days is PDAX. You might have already heard of it, which is why you're looking for more information. So here's a detailed primer on everything you need to know about this homegrown crypto exchange. This article also includes a guide on how to use PDAX.
Read more: From Digital Art to Music: These NFT Celebrities are Earning Serious Money
What is PDAX?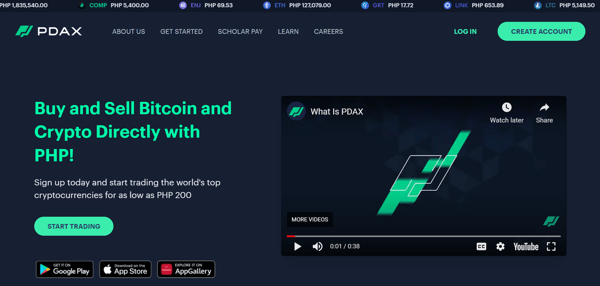 Formally known as the Philippine Digital Asset Exchange, PDAX is a cryptocurrency exchange that's available in desktop and mobile formats. The company's launch in 2018 was inspired by the digital transformation happening in the finance industry globally.

PDAX commits itself to helping Filipinos save on trading and conversion fees. This is possible since the exchange allows traders to buy and sell crypto directly using the Philippine Peso.
Other than functioning as an exchange, PDAX also doubles as a crypto wallet in the Philippines where you can keep your digital assets.
Is PDAX Legit?
Yes! You can trade with confidence on PDAX since it's licensed and regulated by the BSP. For your peace of mind, the exchange also has an insurance-backed audited wallet solution.[2]

If you need more convincing, know that the company has partnerships with some of the leading fintech brands here and abroad, such as BitMEX, ConSensys, Ripple, CMT Digital, and UnionBank.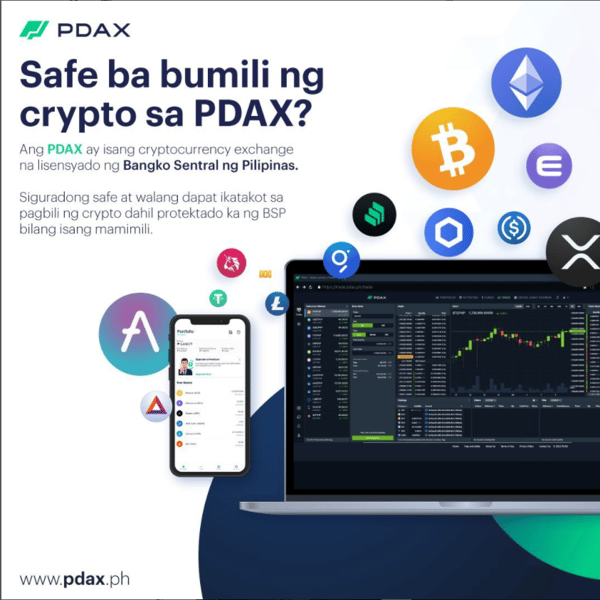 Read more: 5 Essentials for Cryptocurrencies: Get Started Now
How to Use PDAX?
PDAX prides itself on being accommodating to both beginners and experienced traders. If you want to start trading on PDAX PH, here are the things that you need to do:
1. Create Your PDAX Account
To start the account creation process, register your email and follow the instructions provided by PDAX. Here are the steps:
Go to PDAX's sign-up page.[3] Supply your working email address and select the country you're in.
You'll then receive an email that comes with a registration link. Click the "Complete Your Registration" button.
Create your password.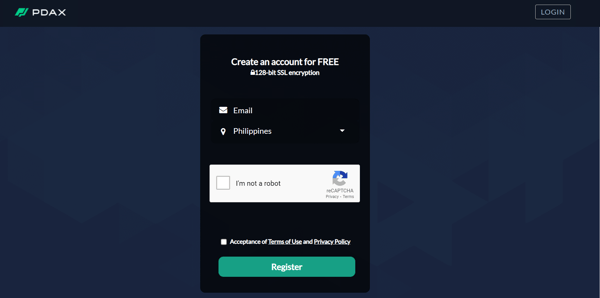 2. Verify Your Account
After creating your PDAX account, you'll need to verify it. Once your account is verified, you can freely carry out core activities on the platform, such as cash-ins, cash-outs, order placements, sending crypto, and receiving crypto. Your verified account also lets you enjoy the daily, monthly, and annual transaction limits that are allowed for validated users.
To verify your account, here are the steps:
Log in to your PDAX account. On your dashboard, click "Upgrade Account."
On the next page, click the "Upgrade Account" button again.
Click "Personal."
You'll be then directed to an online form. Supply your personal details and click "Next."
The next step will be a biometric check where you'll need to record a selfie video. Click "Start Recording." For the system to accurately capture your facial features, make sure that the lighting is good.
After recording your selfie, click "Yes, Submit." Click "Retry" if you want to take another selfie video or if the system detects that your first submission doesn't comply with the biometric standards.
On the next page, click the ID that you want to submit. Refer to the FAQ section below for the list of IDs accepted by PDAX.
After selecting the ID, upload a clear copy of it.
Wait for an email that confirms the status of your verification. Usually, PDAX sends it within 15 minutes.
3. Add Funds to Your PDAX Wallet
PDAX has two different wallets: the primary wallet and the exchange wallet. Knowing their purpose will make trading much easier for you.
Primary Wallet
This is your default wallet that stores your assets. You'll be using this PDAX wallet when you carry out non-trade transactions, such as cash-ins, cash-outs, sending crypto, or receiving crypto.
Cashing In to Primary Wallet
Fund your PDAX primary wallet by cashing in via the platform's partner online and over-the-counter payment channels. To initiate the transaction, here are the things that you need to do:
On your dashboard, click "Funds."
On the next page, click "Payment In."
Click "PHP" then click "Cash In."
You'll be redirected to a payment portal that lists PDAX's cash-in channels.
Click your preferred payment channel and fill out the cash-in form. For illustrative purposes, say that you choose PayMaya. After providing the cash-in amount, click "Next." You'll be redirected to PayMaya's check-out page where you can choose between Express Checkout or QR code payment.
Exchange Wallet
This PDAX wallet is what you'll use to buy crypto. Before placing orders, you need to transfer assets from your primary wallet to this wallet. Here's how you can do it:
On your dashboard, click "Funds."
On the next page, click "Transfer Funds."
Choose the asset that you want to transfer to your exchange wallet. You can find your options under the "Transfer Funds" column.
Select the source wallet. Since you're transferring assets from your primary wallet, you should choose "Primary."
Select the destination wallet. Since you're transferring assets to your exchange wallet, the system automatically selects "Exchange."
Enter the amount that you want to transfer.
Click the "Transfer Funds" button at the bottom of the page.
Related reading: Shiba Inu Coin 101: What You Need to Know About This Popular Coin
4. Start PDAX Trading
Once your PDAX wallets are funded, you can now start buying and selling cryptocurrencies. Below are the quick guides that will help you navigate the trade on the platform.
Steps to Buying Crypto on PDAX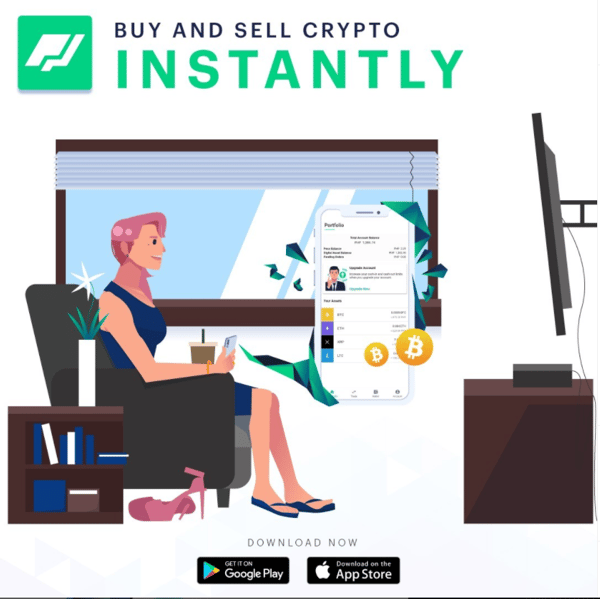 Make sure that your exchange wallet has enough assets before placing an order. Once you see that it's sufficiently funded, do the following:
On your dashboard, click "Trade."
Choose your trading pair (e.g. BTC/PHP). You can see your options under "Instrument Markets."
Once you've chosen your pair, key in the amount of crypto that you want to buy. Then, select your buy order type (Limit, Market, FAK).
Click "Place Buy Order."
Steps to Selling Crypto on PDAX
Planning to sell your crypto? PDAX makes the whole process easy with the following steps:
On your dashboard, click "Trade."
Choose your trading pair under "Instrument Markets."
Below "Instrument Markets," you'll find the Enter Order widget. Choose "Sell." Then, choose your sell order type (Limit, Market, FAK).
Key in the amount of the asset that you want to sell.
Click the "Place Sell Order" button.
FAQs on How to Use PDAX
Got more questions about how to use PDAX? Check out the items below, and you may find the answers that you're looking for.
1. Which PDAX cryptocurrencies can I buy and sell on the platform?
PDAX adds coins to the platform on a regular basis. Currently, the exchange supports the following cryptocurrencies:
bitcoin (BTC)
Ethereum (ETH)
Tether (USDT)
Ripple (XRP)
USD Coin (USDC)
Bitcoin Cash (BCH)
Litecoin (LTC)
Aave (AAVE)
Enjin (ENJ)
The Graph (GRT)
Uniswap (UNI)
Basic Attention Token (BAT)
Chainlink (LINK)
Polygon (MATIC)*
Cardano (ADA)*
Dogecoin (DOGE)*
Polkadot (DOT)*
Avalanche (AVAX)*
Smooth Love Potion (SLP)*
Axie Infinity Shards (AXS)*
*Only available on the PDAX app
Related article: How to Buy Axie Infinity Coins Using Binance: A Guide for Players and Investors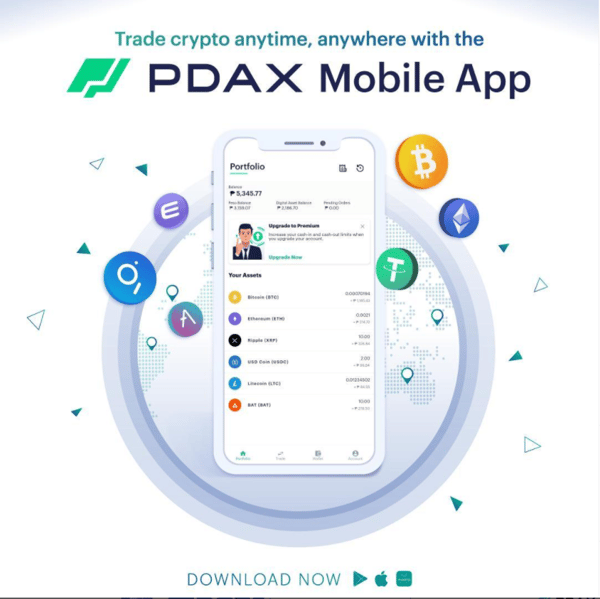 2. What are the IDs accepted by PDAX for account verification?
PDAX accepts the following IDs for account verification. It reminds prospective account owners to ensure that their IDs are clear and readable.
Passport
NBI Clearance
PNP Clearance
Postal ID
UMID
SSS ID
Driver's License
PRC ID
For lawyers: Integrated Bar of the Philippines ID
For foreigners: Alien Certificate of Registration (ACR) or Immigrant Certificate of Registration (ICR)
3. My verification is declined. What should I do?
PDAX says that while declined verifications are rare, they do still happen. In case your verification is declined, you can submit another account verification request. This time, make sure that you upload the correct documents.
If your selfie for the biometric check is blurry, your ID is expired, or your documents are unreadable, PDAX will notify you about it and will give you five business days to rectify the issue.
4. Is PDAX secure?
Yes, the PDAX Philippines platform is safe. It uses 128-bit SSL encryption. However, PDAX encourages investors and traders to take extra steps to make their accounts more secure.
For example, don't entertain suspicious individuals who claim that they're representing PDAX. These people may ask for your account credentials. The exchange will neither ask you for your password or OTP nor request that you undergo an unnecessary transaction to verify your account.
5. What is a PDAX premium account?
A verified PDAX trading account gives you access to a wide range of transactional features. A premium account, on the other hand, lets you enjoy higher cash transaction limits.
Verified users have a ₱50,000 limit on daily transactions, ₱150,000 on monthly transactions, and ₱500,000 on yearly transactions. Meanwhile, premium account owners have a ₱100,000 limit on daily transactions, ₱400,000 on monthly transactions, and ₱3,000,000 on annual transactions.
If you want to upgrade your account to premium, you need to provide at least one valid document as proof of income and one valid document as proof of address.
Accepted Proof of Income
Payslip
Bank statement
Passbook
Income Tax Return (ITR)
Accepted Proof of Address
Electric bill
Telephone bill
Water bill
Internet bill
Credit card bill
Lease contract
Barangay certificate of residency
Read more: Dabbling in Crypto? Learn More About Crypto Apps
Final Thoughts
The burgeoning crypto industry in the country has compelled financial trailblazers to build new exchanges. This is a good thing since they're designed to respond to the needs of local investors. PDAX is just one of the testaments to such a major leap in the fintech industry.
But just because you know how to use PDAX doesn't mean that you should go all out with your investments. Remember that the crypto market is very speculative and highly volatile. Be wary of where you put your money. More importantly, only invest the money that you're willing to lose.

Sources:
DISCLAIMER: Information published on this blog or elsewhere on www.moneymax.ph should be used for general information purposes only and does not constitute investment advice, performance data or any solicitation or recommendation that any security, investment product, transaction or investment strategy is suitable for any specific person. This material does not take into account your financial situation, risk tolerance level, investment experience or objectives; all of which are unique to you. Before acting on information on this blog, we suggest consulting an independent professional to advise you on the risks of any decision and the extent of any exposure to loss.