The growth of cryptocurrency in the Philippines is unstoppable. Estimates show that over 4.3 million people or around 4% of the country's total population own cryptocurrency. [1]
If you're into investments, chances are you've considered riding the crypto trend in the hopes of making it big―or you might've already dipped your toes in, which is why you're reading this article.
Increasing your odds of success in the crypto trade requires proper management of assets, something you can do with the right apps. Here's everything you need to know about crypto apps and platforms in the Philippines.
What is a Crypto App?
Everything about cryptocurrency, from investing to trading, happens online. To initiate or participate in a crypto-related activity, you need a specialized tool.
Simply put, a crypto app is a type of software that allows you to store, buy, and sell cryptocurrencies. It also lets you track cryptocurrency prices and exchanges, which in turn allows you to make sensible investment decisions. Crypto apps are designed for mobile and desktop devices.
Read more: What You Need to Know Before Investing in Cryptocurrency in the Philippines

What are the Types of Crypto Apps?
Because there are many activities involved when dealing with cryptocurrencies, different kinds of apps are designed to help investors take part in them. You might need more than one kind of app to manage your investments more easily and efficiently.
Below are the basic types of crypto apps:
Crypto Trading Apps
These platforms allow you to buy, sell, and trade cryptocurrencies. Crypto investors and enthusiasts also refer to these apps as exchanges. Think of them as the crypto counterpart of popular online stock platforms, such as COL Financial or Philstocks.
Here are some of the most popular crypto trading apps in the Philippines:
1. Binance

Binance calls itself the world's largest crypto exchange. After all, its platform facilitates 1,400,000+ transactions per second.[2] It allows users to buy, sell, and trade Bitcoins, Ether, and other altcoins (all currencies other than Bitcoin).
The Binance trading platform works in conjunction with other components of the Binance ecosystem, namely Binance Academy, Binance Charity, and Binance Labs, among others.
2. Coins Pro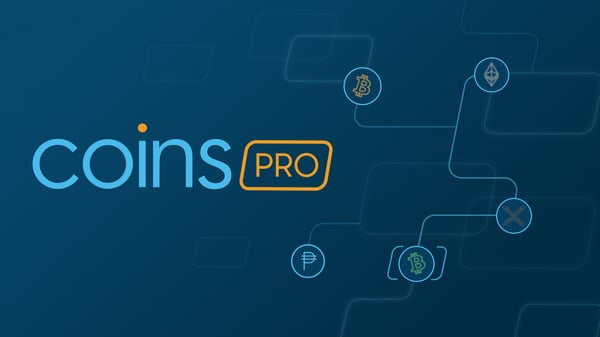 Developed by Coins.ph, Coins Pro dubs itself as the Philippines' first digital currency exchange. Through this platform, you can trade the following cryptocurrencies: Bitcoin, Ethereum, Bitcoin Cash, and Ripple. One outstanding feature of Coins Pro is that it allows unlimited trading volumes at a much lower fee. Balance and deposits are also unlimited.
You can access this exchange by logging in to your Coins.ph app. It must be noted, though, that Coins Pro is in Private Beta mode at the moment. This means Coins.ph limits the use of its platform to select users.[3]
3. PDAX

If you want to buy and sell Bitcoin and other cryptocurrencies directly with the Philippine peso, the Philippine Digital Asset Exchange (PDAX) is a good choice. PDAX was developed to democratize crypto investing due to the massive digital transformation taking place in the finance industry. For your peace of mind, this crypto trading app is regulated and licensed by the Bangko Sentral ng Pilipinas (BSP).
PDAX lets you trade directly with the Philippine peso (PHP). You don't need to convert your fiat money into Tether (USDT) before trading your crypto, which helps you save money on fees. Moreover, you can buy it for as low as ₱200.
The app supports a wide variety of coins, such as Bitcoin, Ether, Uniswap, and more. It has partnerships with leading fintech companies such as BitMEX, Consensys, Ripple, CMT Digital, and UnionBank.
4. eToro

You may know eToro as a trading platform for stock investors. But did you know you can also buy and sell cryptocurrencies using this app? eToro prides itself on being a beginner-friendly platform. It allows users to trade a wide variety of popular cryptocurrencies, such as Bitcoin, Cardano, Ethereum, Binance coin, and IOTA.
eToro also executes staking on behalf of its users. For those who are not familiar with staking, it's a process of committing your crypto holdings to support a blockchain network and confirm transactions. In return, you gain rewards or earn interest. It can be quite complicated. But if you want to learn more, take a look at this primer.[4]
5. Coinbase

Founded in 2012, Coinbase is considered one of the most trusted exchanges in the crypto world. Other than keeping the crypto assets in secure offline storage, the company protects them with an insurance policy.
Coinbase currently has more than 103 million verified users and is available in over 100 countries, including the Philippines. You can trade the following cryptocurrencies on this platform: Bitcoin, Ethereum, Cardano, and Solana.
If you're a newbie, you'll love this crypto trading app's unique feature, called Learning Rewards, which educates users about cryptocurrencies through video tutorials. After each tutorial, you'll be given a quiz to test if you've really learned something. If you complete the quiz, you'll receive crypto in Coinbase. Talk about putting earning into learning.
5. Crypto.com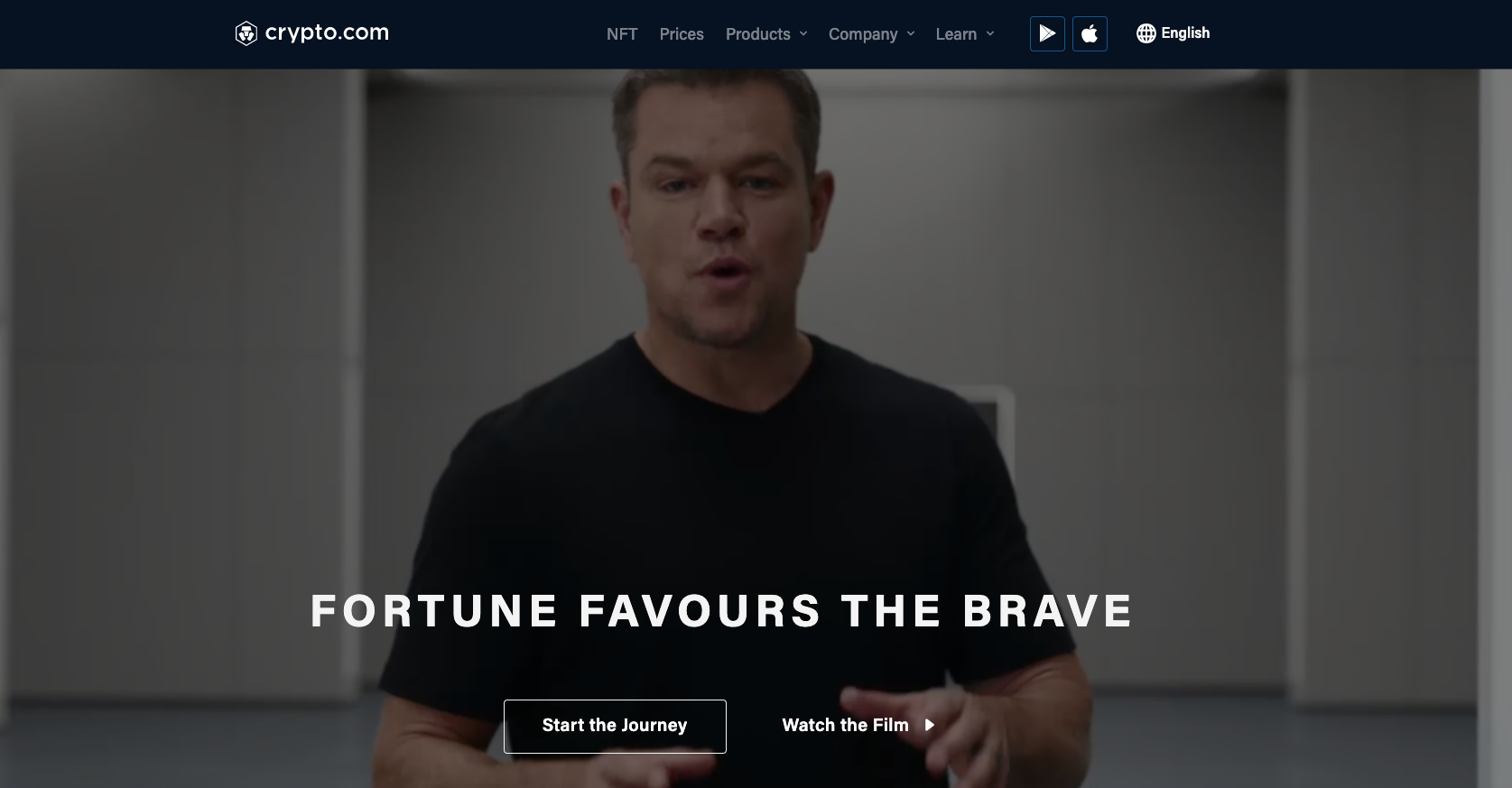 Crypto.com dubs itself the world's fastest-growing crypto app. Currently, it has more than 50 million users trading over 250 cryptocurrencies, including Bitcoin, Ethereum, Tether, XRP, Cardano, Polkadot, and even meme coins, such as Dogecoin and Shiba Inu. What makes this exchange enticing is that it lets you trade crypto at its true cost in more than 20 fiat currencies.
When you deposit virtual currencies into your Crypto.com account, you can get rewards up to 14.5% per annum. On the other hand, you can get up to 8.5% per annum if you deposit stablecoins.
You can also consider getting the Crypto.com Visa Card. Use this sleek, pure metal card on your purchases to enjoy up to 5% back. On top of that, the Crypto.com Visa card has no annual fees.
6. Capital.com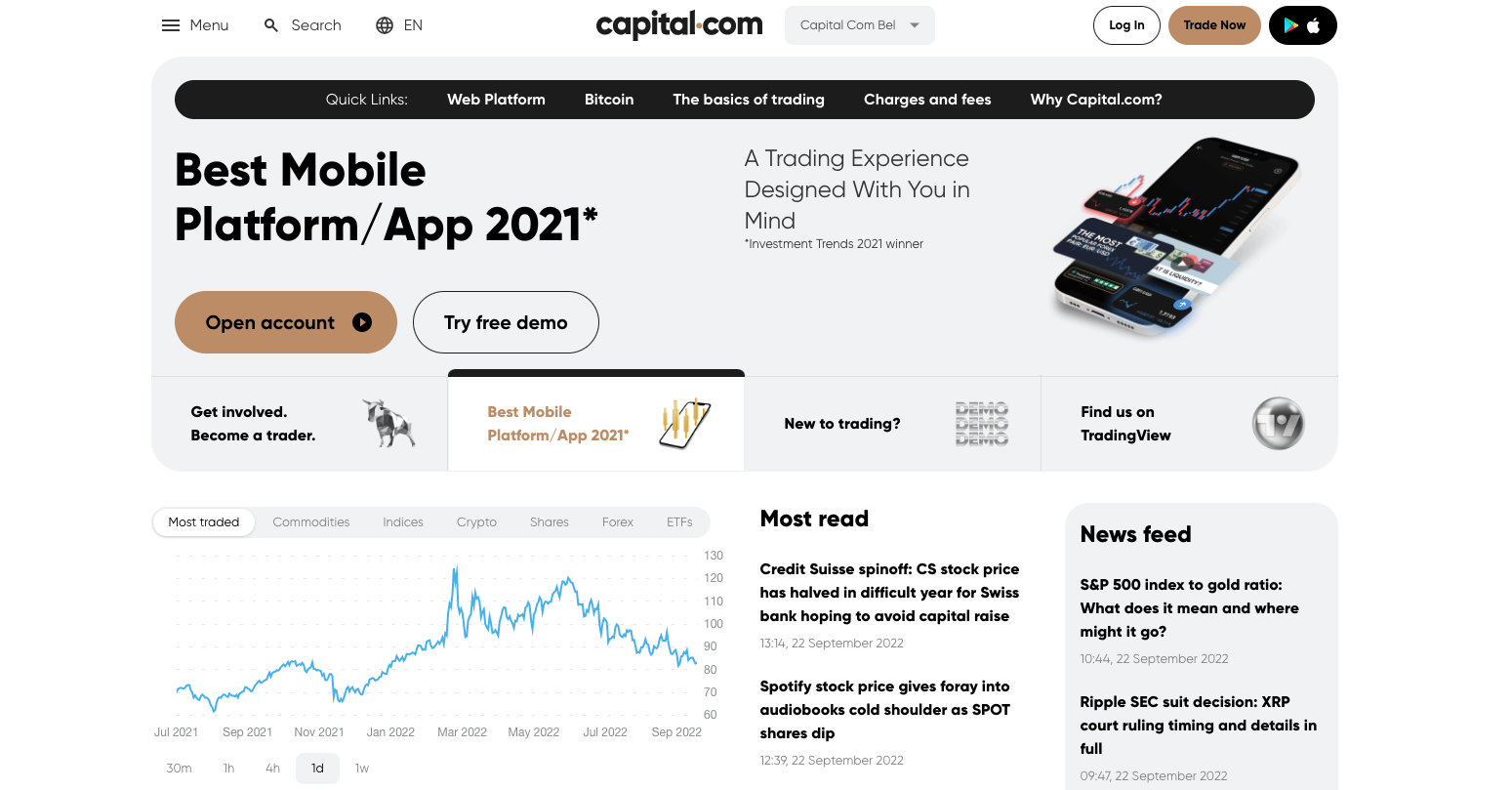 When it comes to crypto apps focusing on trading, Capital.com has a lot of exciting and practical features under its belt. For instance, it has an artificial intelligence (AI) system that helps you understand your trading behavior much better. It also lets you access more than 70 technical indicators, thousands of charts, and price alerts, so you'll be able to make wise trading decisions.
You can reach your investment goals with a bit of help. Capital.com's Investmate, a handy educational app, serves as your trading mentor.
Capital.com assures its users that it doesn't have hidden fees. It's committed to offering almost all of its services free of charge. It also doesn't charge commissions.
Digital Wallets
Digital wallets are simply digital repositories of your crypto assets. Other than keeping your cryptocurrencies and earnings, digital wallets can store your passwords and authenticate transactions. Some crypto trading platforms, such as the ones featured above, have a built-in wallet feature.
But if you're looking for a separate digital wallet, here are some crypto apps you may want to consider:
1. Coins.ph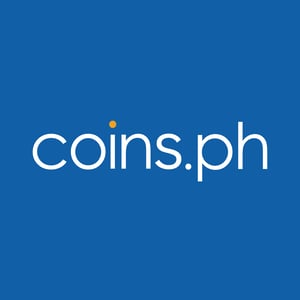 Founded in 2014, Coins.ph is a mobile app that allows users to access online banking and payment services for the following activities even without a bank account: online shopping, purchase of game credits, and local and international remittances.
Coins.ph serves as your digital crypto wallet as well. It can store multiple cryptocurrencies, such as Bitcoin, Ethereum, Uniswap, Smooth Love Potion, and Axie Infinity Shards.
2. Trust Wallet

If you're the type of crypto investor who also buys non-fungible tokens (NFTs), you may want to try Trust Wallet, the official crypto wallet of Binance.
This wallet lets you collect and organize your digital art collectibles and NFT assets in one place. It also stores cryptocurrencies, such as Dash, Ethereum, Filecoin, Doge, and more. Currently, over 25 million people use Trust Wallet.
3. MetaMask

Crypto gamers, token traders, and blockchain newbies can benefit from MetaMask's services. Also available as a browser extension, this wallet can store the following tokens and crypto assets: Axie Infinity SLPs, Compound, Gitcoin, Uniswap, and Aave. It also supports non-fungible digital properties such as collectibles.
If you're a developer, you may find MetaMask an ideal wallet. It's a community-based platform that encourages contributions from developers around the world.
4. Exodus

Serious crypto investors usually manage multiple currencies at once. If you're this type of investor, you're supposed to use a powerful wallet. In this case, Exodus might just be the cryptocurrency app for you.
Exodus currently supports 240 cryptocurrencies. Other than storing leading coins, such as Bitcoin and Ethereum, this wallet can accommodate Chainlink, Cosmos, BitTorrent, Neo, Paxos, Salt, Medishares, WeTrust, FirstBlood, and more!
With Exodus' usability and simplicity, finance publishers like Investopedia consider it a great choice for crypto beginners. Its other products and services include staking and hardware wallets in collaboration with Trezor.
5. eToro Money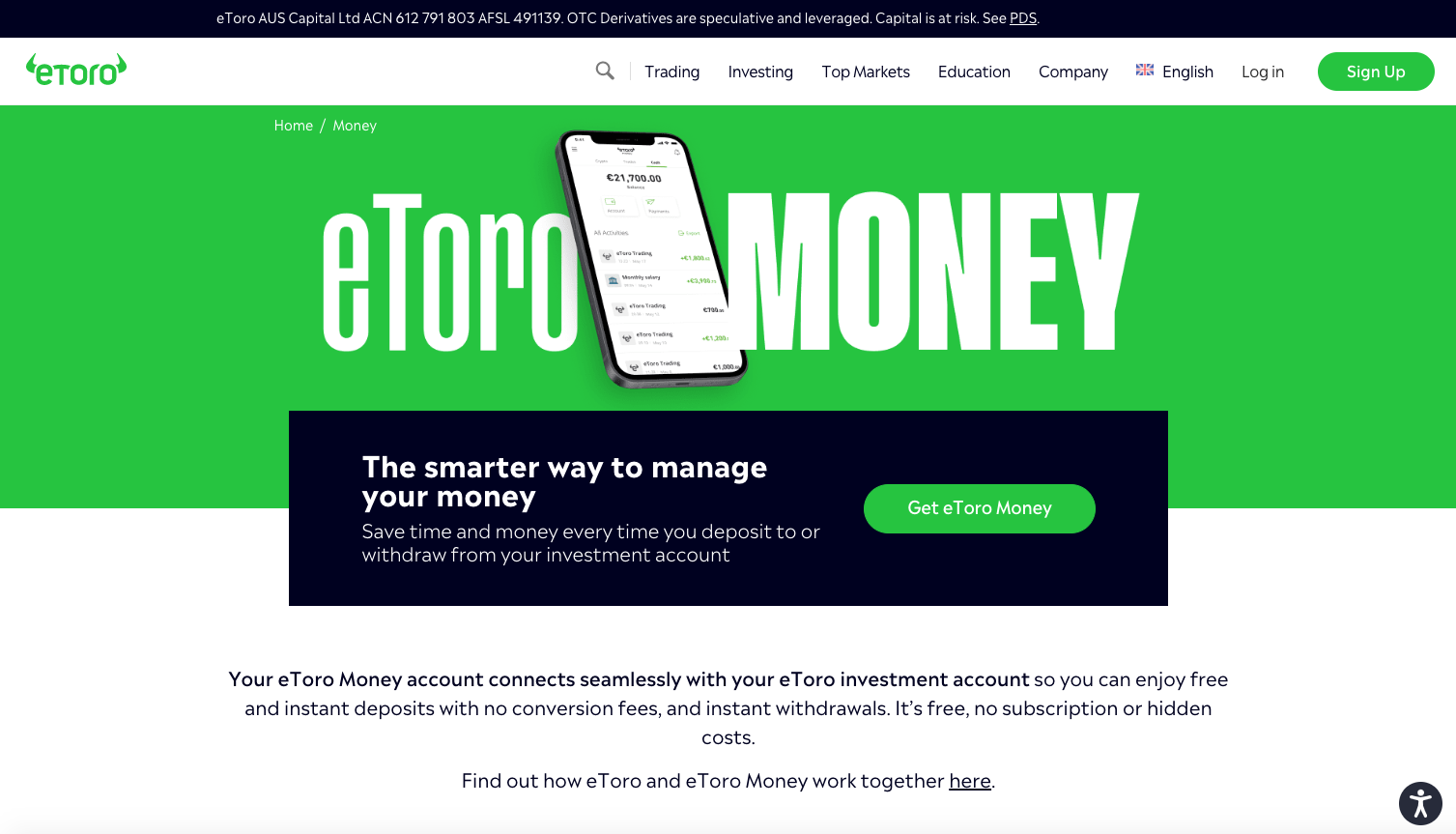 eToro gained popularity for making trading social. This lets users build their investment network. But the platform goes beyond that with eToro Money.
You can keep and manage both your fiat money and crypto with eToro Money. It assures users that their funds and coins are safe and secure since they're safeguarded by a fully regulated bank in the UK or the EU.
Setting up your eToro Money wallet is fast and easy. If you already have an eToro investment account, just use your login credentials to access your wallet. Worried about wallet management costs? eToro doesn't charge subscription or hidden fees. Besides free and instant deposits, you can also enjoy eToro Money's 0% conversion fees. In addition, you can make instant withdrawals at a reduced conversion fee.
6. Abra Wallet
Abra Wallet is your alternative to mainstream crypto wallets. This legit cryptocurrency app in the Philippines does more than store your coins–it even has a loan program wherein you can borrow funds at zero interest. For this, you'll need to use your crypto as collateral.
If you're looking to maximize your coins' earning potential, create an Interest Account. According to Abra, you can earn up to 10% interest on your crypto, which is compounded daily and paid out every Monday. However, keep in mind that the coins eligible for the program include only the following: Bitcoin, Ethereum, Stellar Lumens, Cardano, Tether, and Paxos, among others.
7. Coinbase Wallet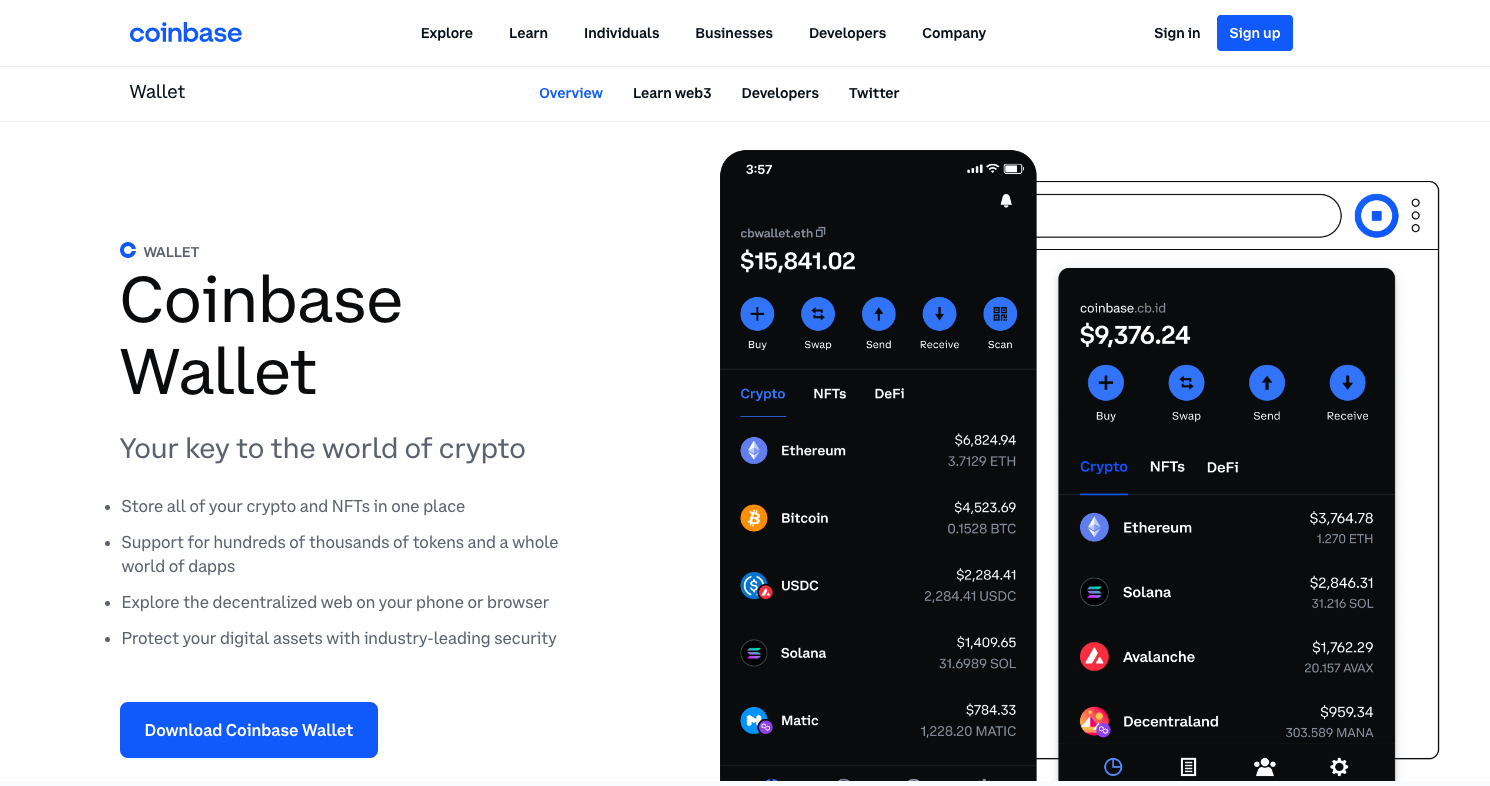 If you want total control over storing and managing your crypto, you need a self-custody wallet like Coinbase Wallet. It's compatible with coins such as Ethereum, Avalanche, Solana, and Matic. But you can also use it to keep your NFT collectibles and similar assets. To set it up, all you need to do is just connect your Coinbase account to Coinbase Wallet.
Want to dive deeper into the world of decentralized finance or DeFi? Coinbase Wallet can help you with that. Through your wallet, you can use DeFi liquidity pools to borrow or supply crypto. You can swap assets on decentralized exchanges or even join decentralized autonomous organizations (DAOs) to help start, improve, and shape major web3 projects.
8. Crypto.com Wallet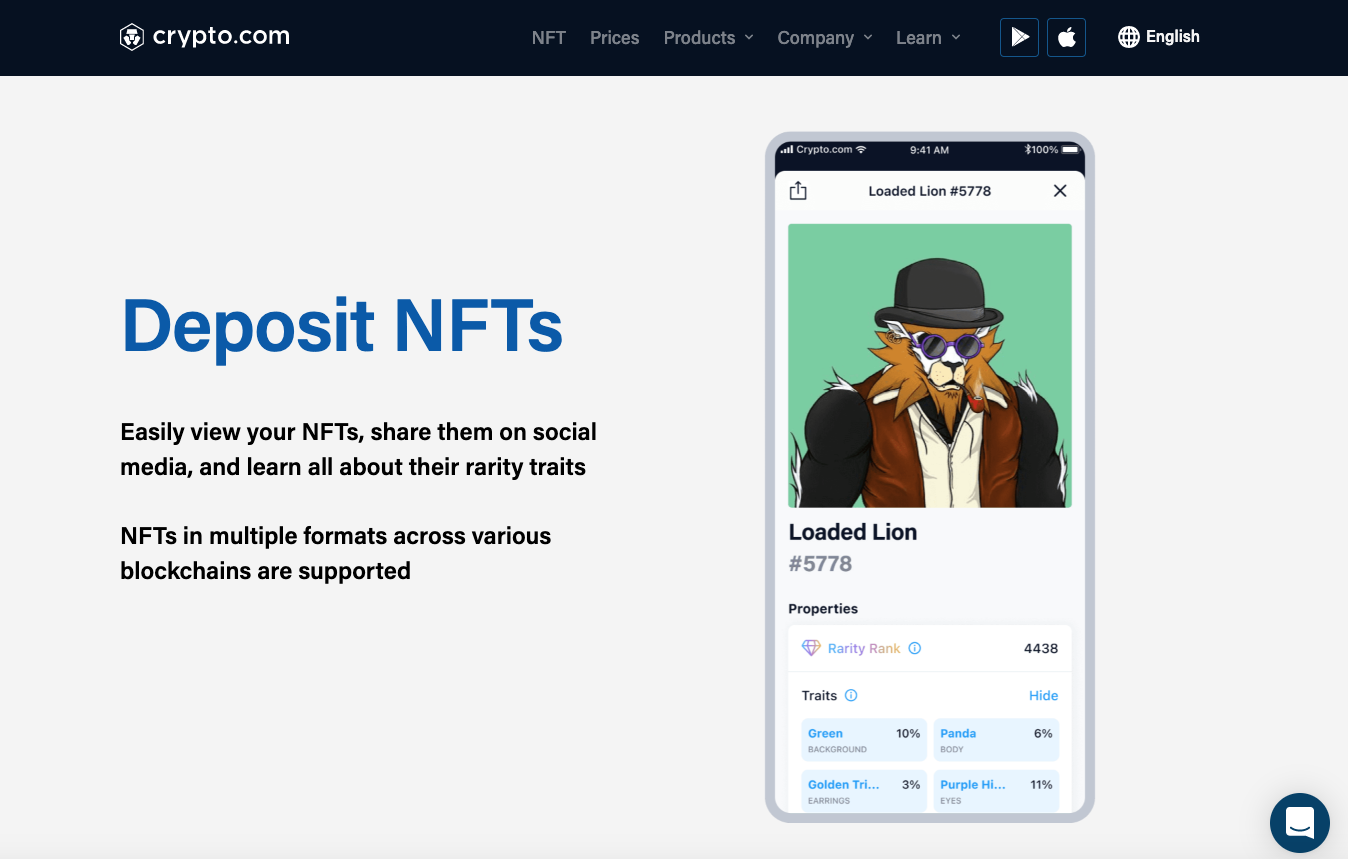 Crypto.com Wallet not only stores coins but also NFTs, making it an ideal choice for investors who dabble in both crypto and collectibles. With this platform, you can manage more than 700 tokens across over 15 blockchains.
Explore DeFi with ease with this cryptocurrency app in the Philippines. It lets you access the hottest decentralized apps (DApps) and easily connect with, farm, swap, and mine on the most popular DeFi protocols.
You can also earn rebates on stablecoins and more than 25 tokens, such as VVS, TONIC, CRO, and ATOM, with this non-custodial wallet.

Data-Based Apps and Insights Aggregators
Cryptocurrency apps under this category are designed to collect and present important data, such as the cryptocurrencies' prices, market cap,* circulating supply, and global ranking. Treat these aggregators like a stock market ticker or an investment analytic tool, such as Investagrams.
Using this app, you can see the movement of the currencies in real-time. Here are some of the most popular data-based crypto apps:
1. CoinMarketCap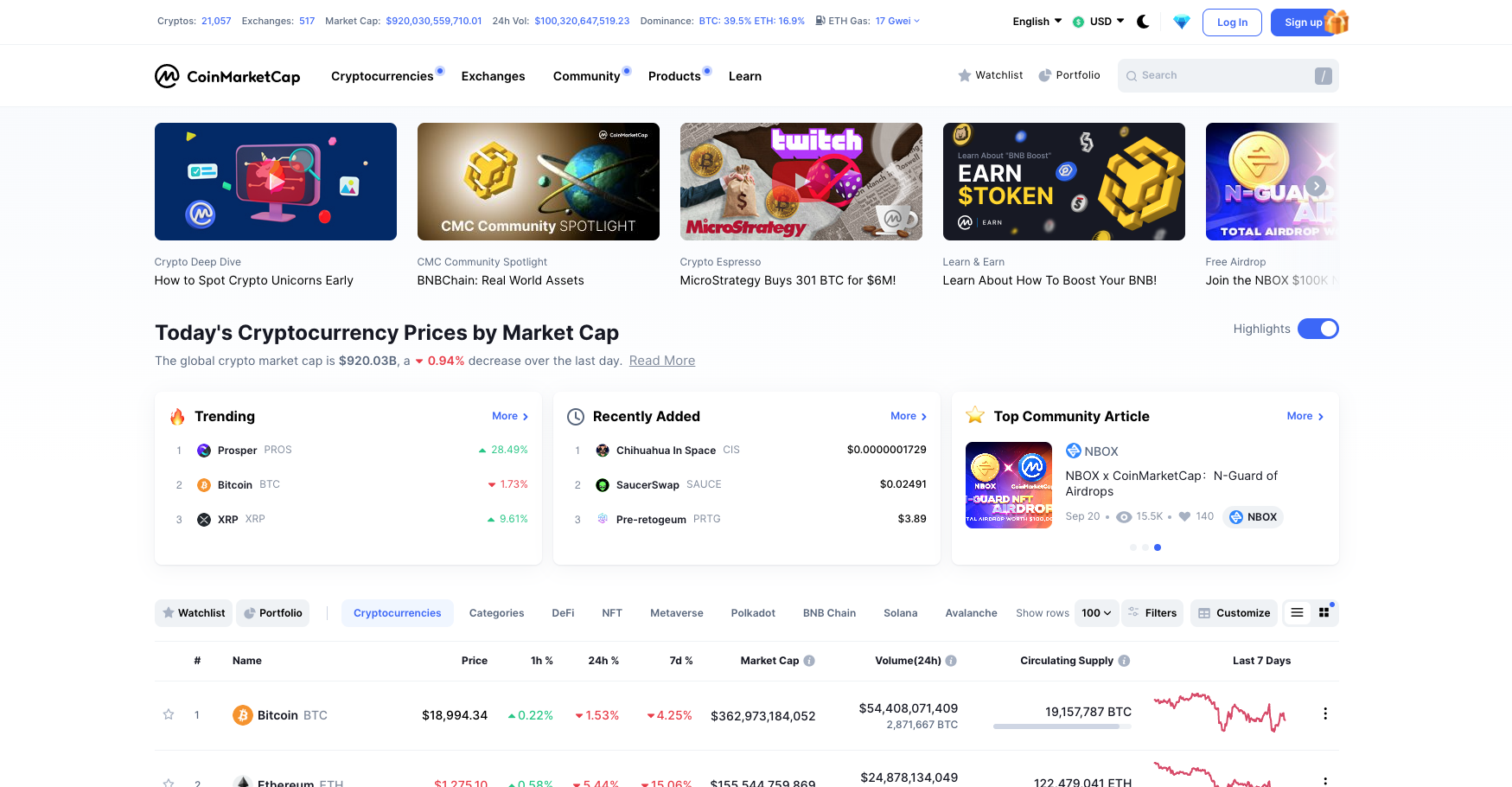 Founded in 2013, CoinMarketCap claims it's the world's most referenced price-tracking platform for crypto assets. Underscoring its reputation and reliability, the company says that the U.S. government uses its data for research and reports. Currently, CoinMarketCap is owned by Binance.
2. Cryptowatch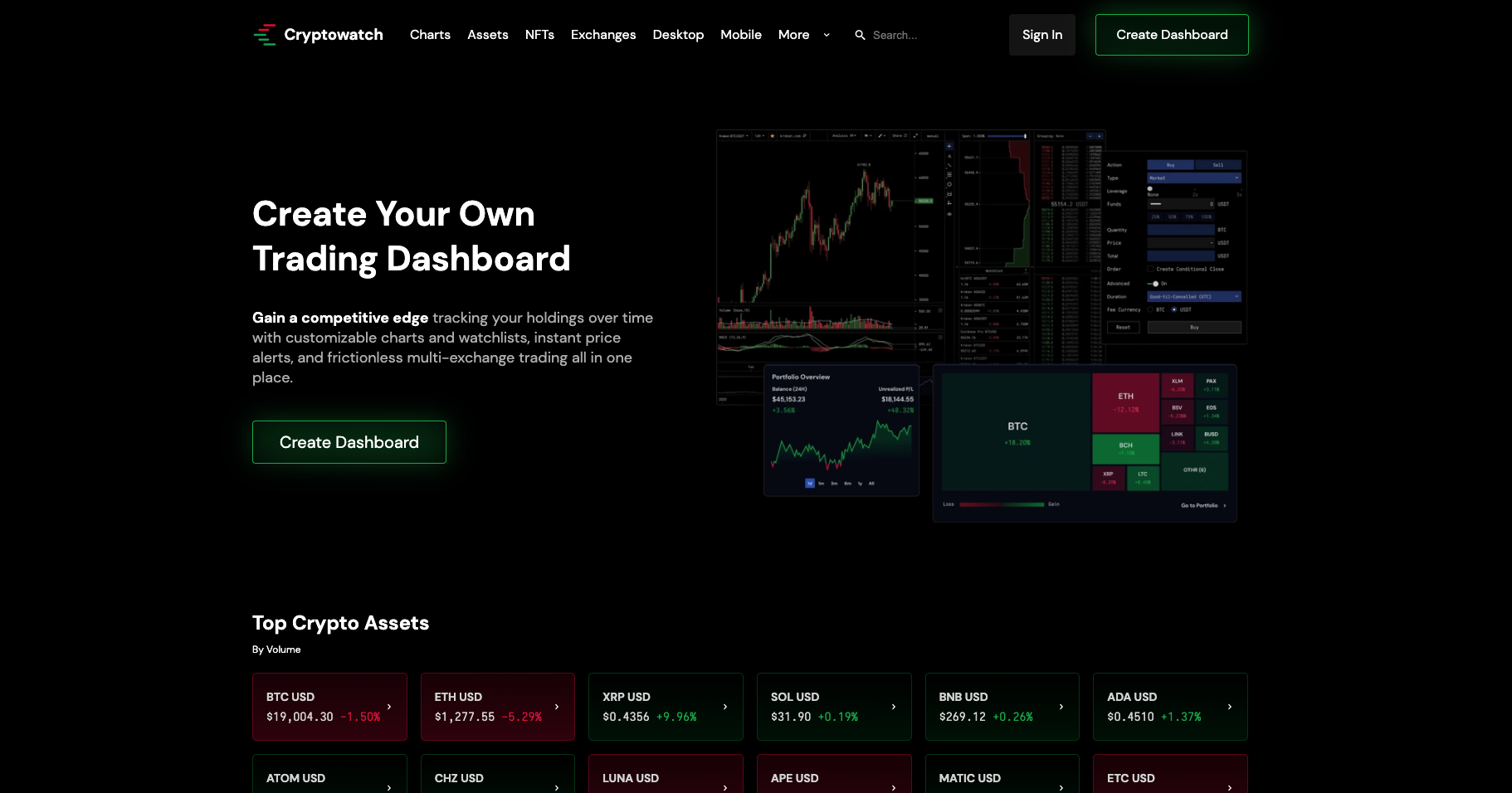 Cryptowatch is a paid application that lets you track your crypto investments over time through the use of customizable charts and watchlists. It also gives instant price alerts, which aid in decision-making.
Developed by Kraken, this crypto app is capable of scanning more than 10,000 markets across over 30 leading exchanges, including FTX, Binance, Coinbase Pro, and more. The charts are moving in real-time, thus letting you track prices with precision.
3. CoinGecko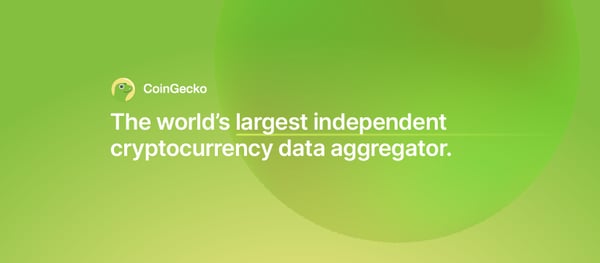 CoinGecko is a Singapore-based company that presents data on digital currency prices, market capitalization, and 24-hour volume (which shows the total value of coins traded in the last 24 hours). Just like other leading aggregators, CoinGecko also tracks the trading of NFT assets.
The company has been featured in numerous publications, such as the following: The Wall Street Journal, Forbes, Quartz, CNBC, and The Block.
4. CoinStats
Got multiple crypto assets to manage? CoinStats provides portfolio management services. It allows you to track each of your assets from one dashboard. Currently, it supports about 400 platforms and exchanges, including Binance and Coinbase.
One stellar feature of this app is that it provides users with research. The data you can pick up from the said research may help you find the next big coin or plan your investment strategy. Moreover, CoinStats doubles as a wallet that allows you to buy coins with Apple Pay or your debit card.
5. Live Coin Watch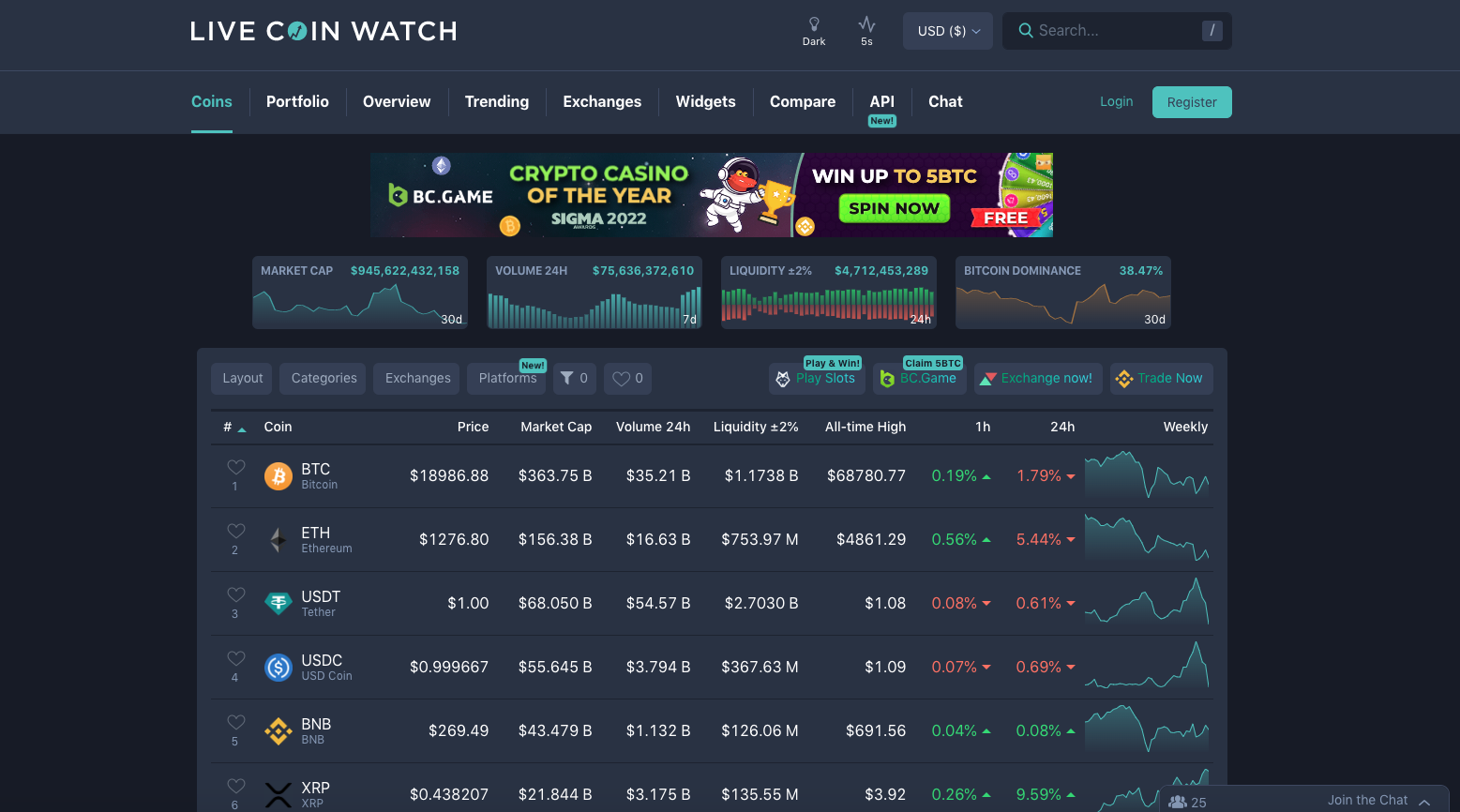 Live Coin Watch provides complete market coverage with live prices, charts, and market cap. It currently tracks 19,293 coins on 517 exchanges.
Live Coin Watch lets you perform price conversions with ease using its all-inclusive primary and secondary base currencies. For easy viewing of prices and movements, you can sync your watchlists and portfolios from the web platform to your device. The app has a customizable news feed that streams the latest crypto stories right on your screen.
6. CoinCodex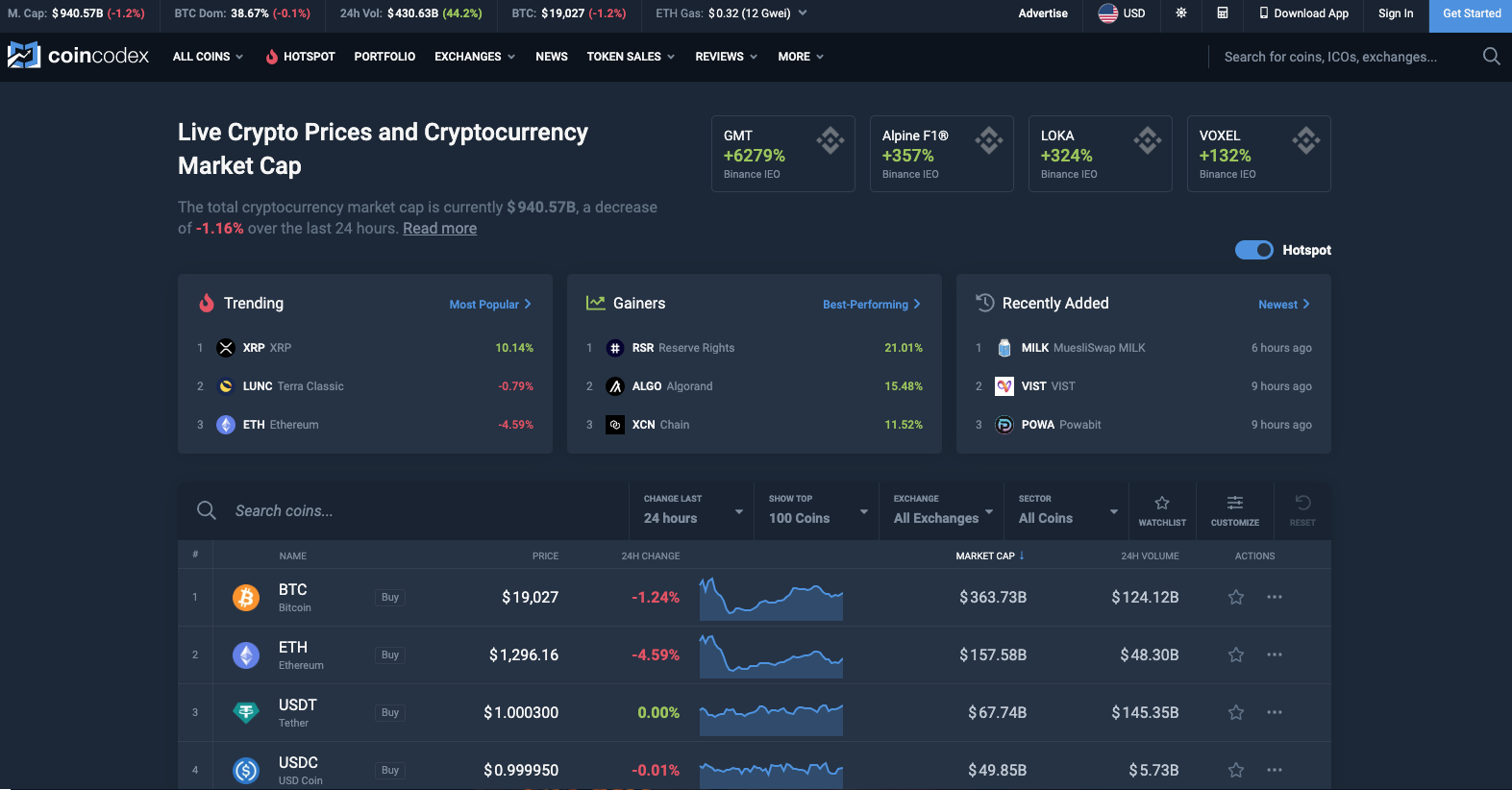 CoinCodex is one of the crypto apps in the Philippines that provide data on prices and movements of different coins. At present, this aggregator tracks 20,834 cryptocurrencies on 406 exchanges.
If you want to track the coins you find interesting, create a watchlist. You can also create a portfolio of your crypto holdings, so you can track your coins in real-time. With this feature, you can identify your best-performing assets.
CoinCodex also lets you set personalized alerts. You'll never miss any significant moves or moments on the market.
*Meaning of cryptocurrency market cap: Also known as crypto market capitalization, the crypto market cap is simply the total value of a cryptocurrency. You can arrive at this value by multiplying the coin's price with the number of coins being circulated.
How to Choose the Right Crypto App or Platform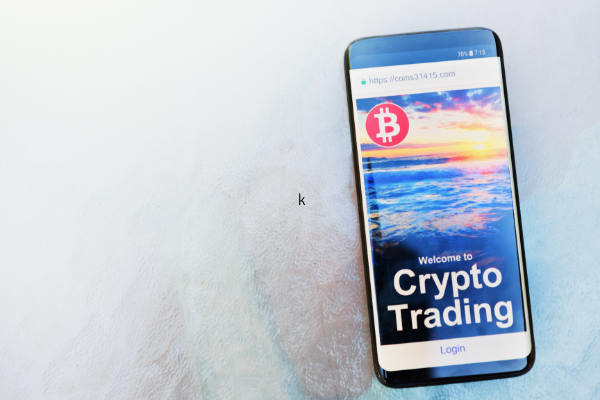 Get ready to invest in crypto with the right set of apps. But first, do your due diligence and make sure the apps actually suit your goals and expertise.
1. Know Your Investment Skillset
If you're a beginner, it may not be wise to get three different platforms to manage your investment. You run the risk of being overwhelmed since you're switching from one app to another and absorbing loads of data. Instead, go for a single app with multiple functions. Some crypto wallets, for instance, not only allow you to store your coins but also let you track the market and trade your crypto.
2. Check the App's Usability
Crypto market data can be quite challenging to digest if you're a newbie. So see to it that your app has a good user interface. This not only makes for seamless navigation but also presents information in an easy-to-understand manner. On top of that, integrating your other tools or related apps into your main application also becomes effortless.
3. Look at the Fees
Good crypto exchanges not only facilitate easy currency trades but also offer low or manageable fees. Before downloading the app, check the prices of the service and withdrawal costs. You may not realize it, but fees can actually eat away at your projected returns.
3. Gauge the Security
You're talking about money here, so make sure that your crypto app's security features are impeccable. But don't just rely on the existing security parameters of your app. You must also do your part by coming up with strong passwords, using only a trusted internet connection, and using a hardware wallet.
Crypto Apps FAQs
Want to learn more about crypto apps or crypto investing in general? The items below may provide you with the information you're looking for:
1. Are crypto apps safe?
That depends. While the leading crypto apps are safe, you can't discount the fact that there are many fraudulent platforms out there. As a crypto trader, you must do your research to determine the safety of a certain app.
But if you're looking for ready options, Coinbase and Crypto.com are often considered among the safest apps, thanks to their industry-standard security features.
2. What is the best crypto app in the Philippines?
This depends on your objectives, transactions, and experience. For example, Coinbase may be the best option for beginners because of its easy-to-use interface. If you want to maximize your coin's earning potential, accommodate different coins, and pay zero annual fees, Crypto.com may be a perfect choice. But if you're into peer-to-peer trading with low fees, Binance may take the cake.
3. What are the accepted payment methods when using crypto apps?
Usually, crypto exchanges accept wire transfers. But locally, you can pay using debit cards, credit cards, and even mobile wallets.
Final Thoughts
Part of the appeal of cryptocurrencies is that they provide hope. Stories of people generating wealth through Bitcoin and its contemporaries inspire others to take part in the game. The volatility of the trade is also thrilling, something that bold and adventurous investors live for.
If you want to invest in cryptocurrency, get to know the tools of the trade first. In this case, crypto apps won't only store your assets but also provide you with insights for better decision-making. Read reviews, ask for recommendations, and watch demonstrations on YouTube―do what you must to find the ideal apps.

Sources:
DISCLAIMER: Information published on this blog or elsewhere on www.moneymax.ph should be used for general information purposes only and does not constitute investment advice, performance data or any solicitation or recommendation that any security, investment product, transaction or investment strategy is suitable for any specific person. This material does not take into account your financial situation, risk tolerance level, investment experience or objectives; all of which are unique to you.
You should be aware that the value of virtual currencies (VCs) including cryptocurrencies may fluctuate greatly. As with any other type of investment, you should know and fully understand VCs before investing in such a product. You should only buy if you are prepared to accept the risk of losing all of the money you put into VCs.
Before acting on information on this blog, we suggest consulting an independent professional to advise you on the risks of any decision and the extent of any exposure to loss.