The art world has been changed forever. Gone are the days when artists needed to find a broker to sell their pieces at a good price, when online creators have to fight tooth and nail for the ownership of their work, and when collectors only had to invest in tangible artworks. That's all thanks to non-fungible tokens or NFTs.
The NFT art market's starting to become a massive industry. And because NFTs have strong associations with artistic endeavors, it can't be helped that celebrities are becoming part of this burgeoning trade.
In this article, you'll learn more about the nature of NFT in the art world. You'll get to meet the stars, both local and international, who have dabbled in the business. You may also see some of the NFTs these celebrities have launched.
Understanding How NFT Artworks Work
For the uninitiated, an NFT art piece is a creative work or asset that resides on a blockchain. Because it's non-fungible or unique, you can't trade it at equivalency just like a cryptocurrency.[1]
If you buy an NFT art piece, it means that you're the sole owner of the said work. And if you're an artist who puts their work on the blockchain, your ownership will be definitive and undisputable (unless you sell it). Even if reproductions of it exists online, you can easily prove that you're the original owner of that piece.
Read more: Another Blockchain Wonder: Understanding NFT in Crypto
Why are Celebrities Joining the NFT Craze?
There are obviously a lot of reasons and motivations behind a celebrity's willingness to enter the NFT market. None of them can be specifically pointed out, but that doesn't stop anyone from airing their observation.
Primarily, celebrities enter the NFT market because it's a lucrative industry. It may also be that avenue that hits the sweet spot: massive earning potential plus room for creativity and collaboration. If a celeb's very artistry-oriented, NFTs let them explore more platforms for expression.
Others, such as Emily Ratajkowski, are motivated by their goal to preserve their own image or likeness.[2] You can also find NFT celebrities joining this creative revolution to raise funds and support certain causes.
Whatever the reason is, one thing is for sure: NFTs and celebrities are inseparable now.
Popular Celebrities Who Have Launched NFTs
From local stars to international musicians and decorated athletes, a lot of celebrities have already ventured into the NFT market. Here are among the most popular NFT celebrities who have launched profitable digital creative assets.
1. Heart Evangelista
It's no secret that Heart's a successful visual artist herself. So, it shouldn't come as a surprise that she's already forayed into the NFT world. Together with NFT artist Luis Buenaventura and Manila Philharmonic Orchestra composer Rodel Colmenar, the country's number one It Girl breathed new life into two of her paintings―literally!
Heart Evengelista's NFTs, which are titled Pluviam and Desiderantium, have been subtly animated while a contemplative melody plays in the background.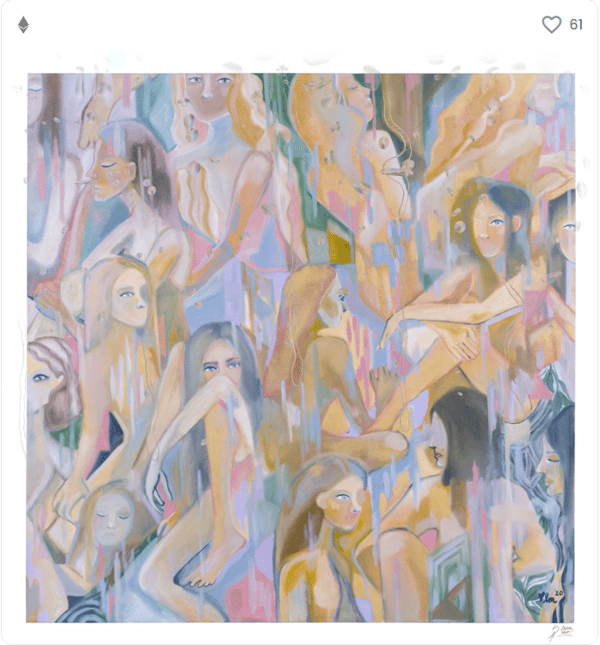 2. Nadine Lustre
Last year, multi-media star Nadine Lustre launched her first NFTs, which were actually a song titled "Wait For Me." She released over 1,000 editions of the said track and sold it at ₱1,500. It's Lustre's last single before she went on musical hiatus so she could focus on acting.
3. Manny Pacquiao
Legendary boxer Manny Pacquiao has launched his first NFT, which is a moving portrait of him in the boxing ring. The said artwork was created by U.S.-based visual artist Kenson Lee, also known as Rikognition.
When this NFT piece was auctioned off, the response was nothing short of overwhelming. At some point, the bidding price for Pacquiao's NFT stood at around $12,000 or around ₱600,000.
4. Paris Hilton
Paris Hilton isn't new to innovation and trendsetting. In the early 2000s, she could be very well considered an influencer prototype. And now that NFT is shaping up to become a permanent industry, Hilton made sure that she was one step ahead.
The hotel heiress collaborated with designer Blake Kathryn and created three unique digital pieces rendered in a shiny 3D format. Paris Hilton's NFTs are titled "Hummingbird in My Universe," "Iconic Crypto Queen," and "Legendary Love."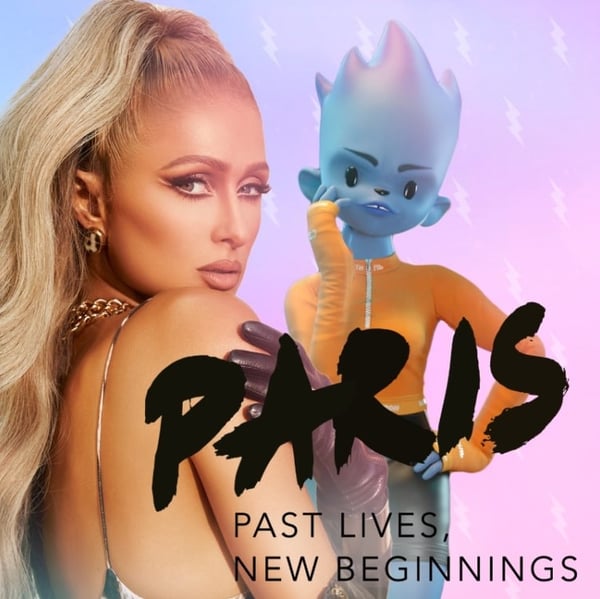 Her latest NFT collaboration is with Superplastic, a collective of artists creating NFTs. Together, they created the Past Lives, New Beginnings collection, which represents Hilton's closing of one chapter of her life and moving onto the next.[3]
5. Emily Ratajkowski
Supermodel Emily Ratajkowski's history with NFTs is interesting and rather symbolic. Her move to sell an image of herself is seemingly an ode to ownership and autonomy.
Artist Richard Prince put one of Ratajkowski's Instagram posts into a canvas and exhibited it in a gallery. The said artist did all this without Emily's permission. Shortly after Prince's exhibition, Ratajkowski and her ex-boyfriend, bought the painting at $80,000.
Once the painting was in her hands, Ratajkowski took a picture of herself with it. This resulting meta picture, which was aptly called "Buying Myself Back: A Model for Redistribution," was then auctioned off at Christie's. It was eventually sold for $175,000.
6. Shawn Mendes
Shawn Mendes may be already making a lot of money through his music, but he's found another income stream in NFTs. Mendes collaborated with Genies, an avatar technology company, to create a series of digital collectibles. These NFTs include virtual guitars, necklaces, earrings, and a vest.
Mendes got a fat paycheck for this sale, which was over $600,000. But the Canadian musician decided to donate the proceeds to the Shawn Mendes Foundation Wonder Grants, which is dedicated to empowering young activists and changemakers.
7. Lindsay Lohan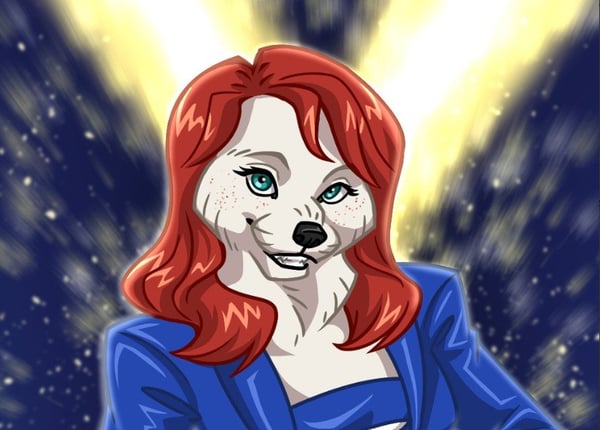 In February 2021, "Mean Girls" star Lindsay Lohan released her song "Lullaby" as an NFT. The said track's accompanied by a motion graphic rendering of her face. She reportedly took home around $85,000.
But Lohan's NFT venture didn't end with her music. In September 2021, she auctioned off her "fursona." A fursona or furry personal refers to anthropomorphic animal characters that display human qualities and features. In Lohan's case, it's a canine creature.
Read more: How to Start Axie Infinity: Beginner's Guide to Playing and Earning from the Game
8. Grimes
Canadian musician and record producer Grimes is probably one of the most prolific NFT celebrities out there. Last year, she sold around $6 million through her series of digital art pieces exploring different visual representations of the future, other planets, and even angels. The highest-selling piece from the collection is titled "Death of the Old," which sold for more than $389,000.

9. Lionel Messi
Football superstar Lionel Messi launched Messiverse, a series of NFT art collectibles featuring, yes, himself. Messi collaborated with digital artist BossLogic to create images of him portraying a superhero, a king, and a Greek mythology character.
ISL, the marketing agency that powered the launch of Lionel Messi's NFTs, said that the sales of the football star's authenticated collectibles reached $3.4 million on the first day.
Read more: Best NFT Apps Every NFT Collector and Enthusiast Should Have in 2022
10. Stephen Curry
Last year, NBA power player Stephen Curry launched a collection of more than 2,900 NFTs that were actually digital replicas of his shoes. But the source material wasn't just a regular pair of shoes. The footwear in question was actually what he wore when he broke the three-point scoring record in December 2021.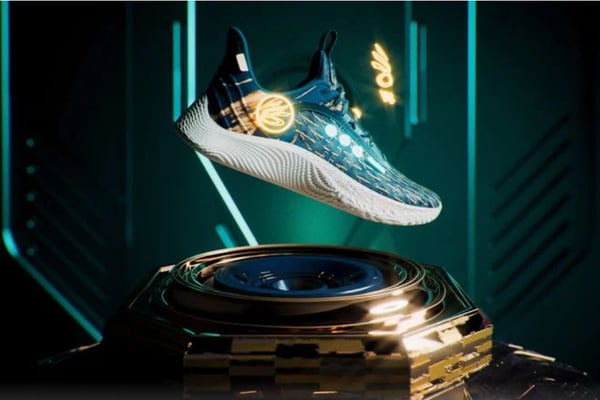 Steph Curry's NFTs came to life through the partnership between creative agency Berlin Cameron and Under Armour. Each pair of digital sneakers had a price tag of $333. The inventory's already sold out. So if you're interested in it, you may want to go to secondary markets.
Celebrity NFT FAQs
You definitely want to learn more about NFT celebrities and how the industry works. Satisfy your curiosity with more tidbits below:
1. Are there celebrities buying NFTs?
Yes! Many celebrities have already dipped their toes into the world of non-fungible tokens. Notable examples are those who own NFT PFPs or NFT profile pics.
These include Reese Witherspoon, Eva Longoria, Shonda Rhimes, Snoop Dogg, Eminem, Gwyneth Paltrow, Jimmy Fallon, Justin Bieber, and Ashton Kutcher, among others. A lot of these celebs actually bought their NFTs from Bored Ape Yacht Club (BAYC), a collective who makes creative headshots of apes.
2. Are there celebrities against NFTs?
NFTs also have their own share of critics and dissenters. One of them is Ben Mackenzie, the actor behind James Gordon in the series Gotham. In one of his tweets, he asked people to consider the possibility of fraud when it comes to crypto and NFT, though, he hoped that he's wrong.
Kanye West, a massive force in the hip-hop, design, and art scene, also voiced out his opposition to NFTs. In one of his Instagram posts, he said that his focus was on building real products in the world. He asked his followers to not ask him about creating an NFT. Nevertheless, he ended his message by saying that he could entertain questions about it eventually.
3. Can I draw a celebrity and sell the drawing as an NFT?
Just stay on the safe side. As much as possible, avoid selling portraits of a celebrity, whether as a traditional painting or as an NFT. Remember that in most U.S. states, people have a Right of Publicity, which keeps one from selling or exploiting their personal features, name, and likeness without their consent.
However, an artist's attempt to create an NFT piece featuring a celebrity could be protected by the First Amendment. It might even qualify for transformative art, which according to law, should be fine. However, for an artwork to be considered transformative, it should be artistic and not just replicate the exact likeness of the source material. It shouldn't copy an existing artwork and photograph.
It's a gray area at best. But if you really want to create a drawing of a celebrity and sell it as an NFT, consult a lawyer first.
4. Where can I buy NFTs of celebrities?
If you're a collector who wants to buy NFTs of celebrities, you can visit reputable marketplaces. Celebrities have launched their NFTs on the following websites, so you might as well spend some time looking around at these marketplaces.
OpenSea
Nifty Gateway
enter.audio
Colexion
FansForever
Rarible
Ethernity
You may also want to follow leads to secondary markets and private collectors in case the NFT you're looking for is already sold out.
Read more: Compare the Best Cryptocurrency Trading Platforms in the Philippines!
Final Thoughts
Non-fungible tokens or NFTs have already built a strong foothold in the world of art. The concept has democratized art and provided artists with a transparent place where ownership is unquestionable. Moreover, it has given people new means to invest.
The landscape of NFTs will surely evolve in the coming years. What do you think it will be like tomorrow?

Sources:
DISCLAIMER: Information published on this blog or elsewhere on www.moneymax.ph should be used for general information purposes only and does not constitute investment advice, performance data or any solicitation or recommendation that any security, investment product, transaction or investment strategy is suitable for any specific person. This material does not take into account your financial situation, risk tolerance level, investment experience or objectives; all of which are unique to you. Before acting on information on this blog, we suggest consulting an independent professional to advise you on the risks of any decision and the extent of any exposure to loss.