The non-fungible token (NFT) hype is real. With a digitally involved world, this market is slowly cementing its foothold in the minds of online consumers. According to some reports, the NFT market had a total of $17.6 billion in sales last year. This was a 200-fold increase over 2020.[1]
Sure, art enthusiasts and celebrities love collecting NFT art. But if there are people who greatly benefit from the invention of this blockchain wonder, that would be the artists. After all, NFTs have allowed them to sell their pieces directly to clients and helped them authenticate ownership.
If you're a digital artist planning to create your own creative enterprise, you may want to dabble in NFTs. This article gives you a walkthrough on how to sell NFT art.
How to Sell NFT Art
As long as you create something, you can start selling NFTs. The democratization of the internet and the presence of countless selling platforms make this trade possible. Here are the steps that you should take note of:
1. Create Your Art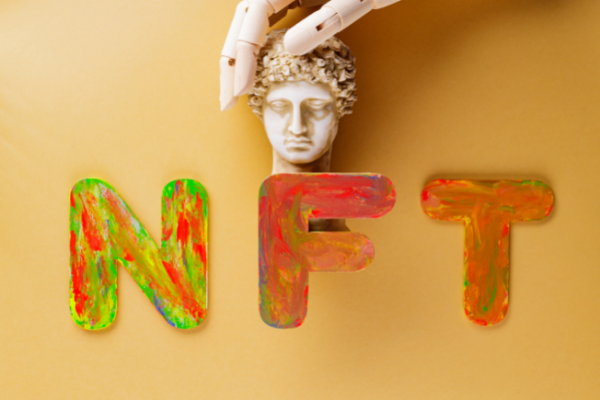 The great thing about the NFT art industry is that it accommodates a wide range of genres: 2D art, 3D art, animation, and what have you. The most important thing about creating sellable art is uniqueness.
The piece that you create should have a style that no other artists have. Take a look at how traditional artists leave their creative DNA in their works. For instance, Van Gogh is known for his impasto technique.[2] Dali gained recognition for his surrealist yet dreamlike aesthetics. Keith Haring is known for his urban graffiti art. Banksy's art, on the other hand, uses satirical stenciled images.
In short, your digital art must have a signature theme that spectators can easily associate with you. Browse different marketplaces to get inspiration and to see how you can differentiate your art from other pieces.
Once you've created your art, set it aside for a while and proceed to the next step.
Read more: Best NFT Apps Every NFT Collector and Enthusiast Should Have in 2022
2. Set Up a Crypto Wallet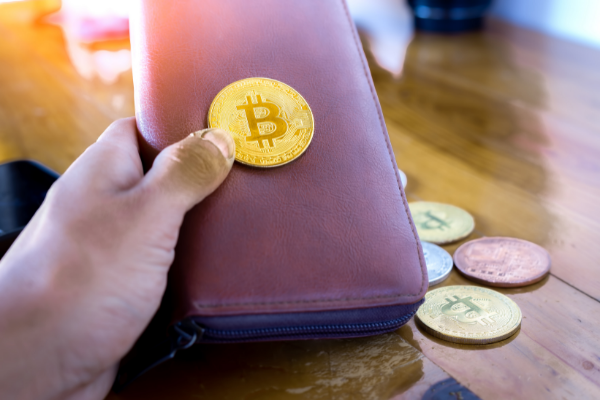 Knowing how to create NFT art also includes setting up a crypto wallet. This is a must since NFTs reside on blockchains. Moreover, if someone buys your art, you'll be paid through your crypto wallet. You can use your wallet to pay your chosen NFT art marketplace the fees associated with selling your work.
But don't just create any crypto wallet. A lot of NFT platforms are built on Ethereum, which means that you'll need an Ethereum-based wallet. Here are the most popular ones:
3. Load Your Wallet With Ethereum
Once your crypto wallet is all set up, you need to purchase a small amount of Ethereum. You're probably wondering about the reason behind this, especially since you're not actually buying an NFT. But this is a necessary step since some marketplaces will require you to pay fees when you sell your NFT using their platform. You may choose to do this later, but it pays to be ready.
4. Scout for an NFT Marketplace
NFT art marketplaces are basically virtual galleries where creative works are sold. That said, you need to find a gallery that attracts a lot of patrons or the type of collectors who are drawn to the kind of art you're making.
Consider the marketplace's compatibility with your wallet and the fees that it will charge you. Here are some of the most popular NFT art marketplaces today:
OpenSea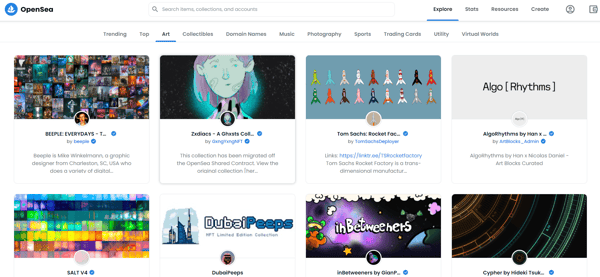 Currently, OpenSea is the world's largest NFT marketplace,[3] so selling your art here makes sense. With its size, you'll definitely find a myriad of NFT pieces, from art to trading cards. One advantage of selling your work here is that you can earn from the secondary sale of your items. This means that every time your item is sold on OpenSea, you can take a portion of the sale as a revenue.
SuperRare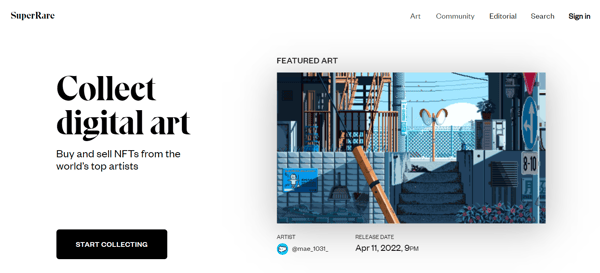 As its name suggests, SuperRare is a platform for art pieces that are unique and often single-edition. Anyone can sign up on SuperRare to buy digital art. But this privilege doesn't apply to artists and creators. For you to mint your work on SuperRare, you must be invited first. Nevertheless, SuperRare allows artists to submit their profile so that they'll get on the marketplace's radar.
Rarible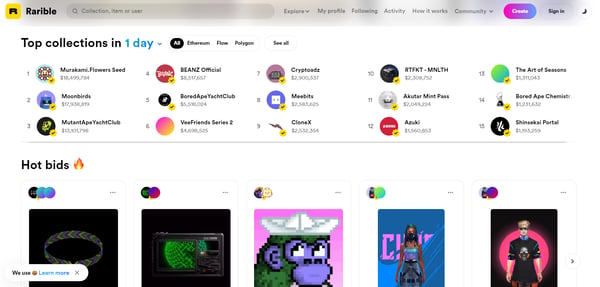 Rarible is another popular platform for selling NFTs. One of its unique selling points is that it doesn't only host Ethereum-based NFTs; it also allows you to sell NFTs on other blockchains.
Once you've picked the marketplace that ticks all the boxes, create an account and navigate the NFT art website to familiarize yourself with the buttons and its features.
5. Connect Your Crypto Wallet to Your NFT Marketplace Account
After creating your NFT art marketplace account, connect your crypto wallet to it. Start the process by clicking the button that says "Connect Wallet." Follow the prompts to establish the connection.
6. Mint Your Art Piece
Now that your crypto wallet and NFT art marketplace account are already integrated, you'll need to upload your work and turn it into an NFT. On most platforms, all you need to do is click the "Create" button or something similar to it. You'll then need to upload the digital file of your work. Acceptable formats include PNG, GIF, MP3, and MP4. Keep in mind that some platforms have a limit on file size.
7. Sell Your NFT
After uploading your NFT file, it's now ready for sale. Most platforms offer two ways of selling the art. For one, you can sell it for a fixed price. Bidding is another sell method. Most artists often prefer the latter because it creates hype around the NFT, which in turn increases its value.
8. Settle the Fees and Charges
Most NFT art marketplaces take a cut from the proceeds of your work. OpenSea takes 2.5% of every transaction that happens on its platform. Meanwhile, Rarible charges 2.5% from the buyer and another 2.5% from the seller. SuperRare, on the other hand, takes a 15% commission.
9. Market Your NFT
Create buzz around your newly minted NFT by sharing it on your social media pages. If you have your own verified page, you may want to create a sponsored post, so more people will see your work. Provide a short background on your piece to attract potential buyers.
FAQs on Selling NFT Art
Even if you already have an idea how to sell NFT art, you may still have some questions in your head. Check out the most commonly asked queries below:
1. How much should I price my NFT art?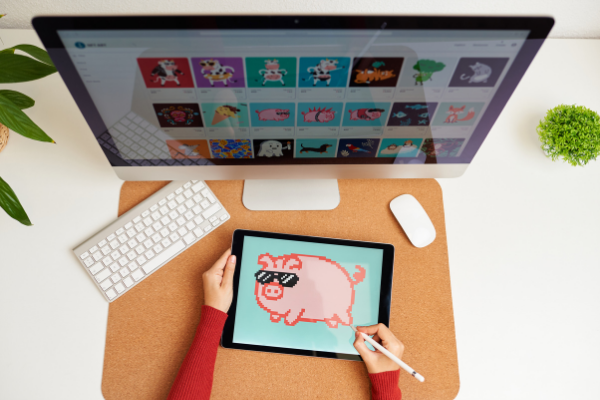 Theoretically, you can write whatever amount on your NFT's price tag. But that usually works for experienced and established artists. Don't make an offer based on intuition. While NFT prices are speculative, it would be wise to check the market data. Look at the prices of your competitors or artists who have the same style as you.
The most logical thing to do here is to give a price based on the quantity of your work. The more copies you're selling, the lower price. Or the fewer the copies, the higher the price.
If you can't decide, let your buyers give you the price. That's why most NFT art marketplaces have an auction option.
2. How are NFTs valued?
An NFT's value is based on speculation and hype. But there are some factors that determine its price. One is the name or credibility of the creator. Works of popular artists tend to fetch higher prices. Ownership history also has something to do with an NFT's value. For instance, an art piece previously owned by a celebrity may have a heftier price tag.
Read more: From Digital Art to Music: These NFT Celebrities are Earning Serious Money
3. Can I sell NFT outside the Ethereum blockchain?
While Ethereum-based marketplaces remain popular among artists and creators, you can actually mint your work on other blockchains, such as Flow, Tezos, and Polygon. Ethereum happens to be a top-of-mind choice because of its large base of users and developers.
4. Can I sell NFTs in other formats?
Absolutely! You can also sell memes, trading cards, digital collectibles, music, and tweets. You can even sell your selfies! An Indonesian student named Sultan Gustaf Al Ghozali took a picture of himself every day for five years. He jokingly sold these selfies as NFTs, but he got rewarded in the end. Earlier this year, it was reported that his collection of photos had already reached a trade volume that was worth more than $1 million.[4]
Read more: Compare the Best Cryptocurrency Trading Platforms in the Philippines
Final Thoughts
Some may call NFTs a hype, but you can't deny the impact that they created on art and ownership. Its future is promising, as attested by the number of celebrities buying NFT artworks and digital artists creating more pieces. Furthermore, a lot of crypto investors are turning them into investments.
Should you plan to dip your toes into this world, it pays that you're prepared and already know how to sell NFT. While this guide is comprehensive, we recommend that you read or watch supplementary materials. Better yet, talk to an artist who has already sold an NFT.

Sources:
DISCLAIMER: Information published on this blog or elsewhere on www.moneymax.ph should be used for general information purposes only and does not constitute investment advice, performance data or any solicitation or recommendation that any security, investment product, transaction or investment strategy is suitable for any specific person. This material does not take into account your financial situation, risk tolerance level, investment experience or objectives; all of which are unique to you. Before acting on information on this blog, we suggest consulting an independent professional to advise you on the risks of any decision and the extent of any exposure to loss.