Memes are fun and funny. Their relatability has made them an important fixture on the internet. However, some memes have a short shelf life, as they're usually based on real-time events. But there are a few icons that have managed to stand the test of time and stay in the society's collective memory. Who would have thought that the dog breed Shiba Inu would be one of them?
The breed has been somehow immortalized by two popular cryptocurrencies today: the Dogecoin and the relatively newcomer Shiba Inu. In this article, we'll focus on the latter and why it's called the Dogecoin killer. We've also come up with a short guide on how to buy this coin online.
What is Shiba Inu?
The Shiba Inu coin (SHIB) is a cryptocurrency that belongs to an informal category of digital currencies called memecoins. For the uninitiated, memecoins are cryptocurrencies that are directly lifted from or associated with internet memes.
Shiba Inu was created in August 2020 by an anonymous individual called Ryoshi. It's based on a popular Japanese dog breed of the same name, which is often the subject of countless memes.
The coin operates on the Ethereum blockchain. It had an initial supply of one quadrillion tokens. In May 2021, Ryoshi turned over half the supply of Shiba Inu to Vitalik Buterin, the co-founder of Ethereum. In turn, Buterin made a colossal cypto donation to help control the effects of COVID-19 in India. He then sent more than 400 trillion tokens worth more than $6 billion at the time to a dead blockchain address, thus removing them from circulation.[1]
Why is the Shiba Inu Coin Nicknamed the "Dogecoin Killer"?
According to Ryoshi, the Shiba Inu coin earned the moniker Dogecoin killer because its value is primed and ready to overtake the value of Dogecoin.[2] He added that even if Shiba Inu never hit $0.01, its publicity and utility would mean that it would be worth proportionately more than Dogecoin.
What's the Purpose of the Shiba Inu Coin?
Because Shiba Inu is a cryptocurrency, you can use it to purchase things as long as the service or product provider accepts this form of payment. You can also use it for peer-to-peer trading on cryptocurrency exchanges.
But the Shiba Inu coin has just become more purposive and much easier to trade with the launch of the ShibaSwap, which is a decentralized crypto exchange (DEX) created by the Shiba Inu team. Because it's decentralized, it doesn't require a central governing body, banks, or financial institutions. In turn, traders won't need an intermediary to swap tokens.
Through ShibaSwap, you can trade tokens that are also created by the Shiba Inu Team, namely LEASH and BONE.
What's the Current Value of the Shiba Inu Coin?
As of this writing, one Shiba Inu coin is equivalent to $0.00002324 or ₱0.0012. It has a circulating supply of 549,063,278,876,302 coins and a market cap worth more than $13 billion.
An impressive feat of Shiba Inu is that many cryptocurrency trackers list it as one of the leading coins out there. For instance, it takes the 15th spot on CoinMarketCap.[3]
Shiba Inu Coin vs Dogecoin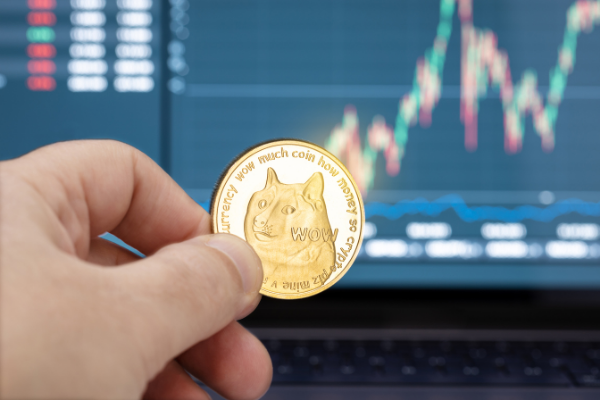 Dogecoin and Shiba Inu are similar in a sense that they're both memecoins and are inspired by Shiba Inu. Both are also cheap (with Dogecoin currently priced at $0.1455, though Shiba Inu is still much cheaper).
Dogecoin is patterned after Bitcoin. The SHIB token, on the other hand, is built on the Ethereum blockchain. And because Shiba Inu resides on Ethereum, it can also run smart contracts.[4] This means that the SHIB token has the capability to work with decentralized applications. Dogecoin, on the other hand, doesn't have this feature.
Read more: Compare the Best Cryptocurrency Trading Platforms in the Philippines
How to Get Shiba Inu?
Buying Shiba Inu coins just follows a few simple steps, especially since this crypto has its own native exchange. Here are the things that you need to do:
1. Create Your Own MetaMask Wallet
Using your computer or a mobile device, create your own MetaMask wallet. If you're using a desktop device, you might as well install MetaMask as an extension.
2. Load Your MetaMask Wallet With Ethereum
Buy Ethereum directly on MetaMask. If you have ETH stored in your account on other exchanges, you can transfer it to your MetaMask wallet. Always make sure that you're using the ERC-20 network when transferring ETH.
3. Connect Your MetaMask Wallet to ShibaSwap
On the ShibaSwap website,[5] just click the "Connect Wallet" button. Then, select MetaMask.
4. Start Swapping Your ETH for Shiba Inu
Now that your wallet is loaded, you can swap your ETH for SHIB, LEASH, or BONE. Just click the "Select a Token" button to get started.
Read more: Dabbling in Crypto? Learn More About Crypto Apps
Where Else Can I Buy the Shiba Inu Coin?
Being a popular memecoin, Shiba Inu can also be bought at leading exchanges. These include Coinbase, Binance, Gemini, and UniSwap.
What's Shiba Inu Coin's Future?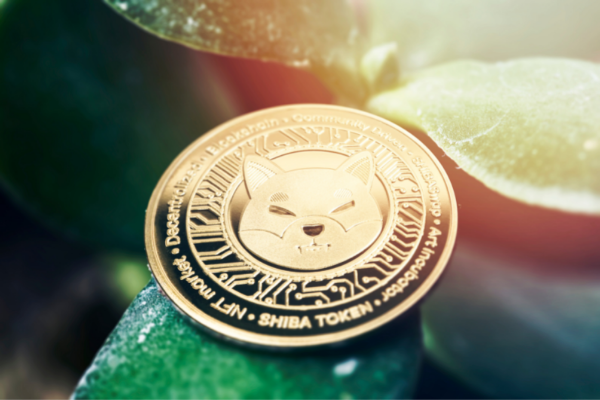 Technical experts have different thoughts on how Shiba Inu will fare in the future. At the end of 2022, the coin is expected to be valued at $0.00003. At the end of 2023, the coin may have a value of $0.00004, owing it to the fact that the coin is a critical component of ShibaSwap. And by the end of 2025, Shiba Inu is predicted to reach $0.0001.[6]
Should I Invest in Shiba Inu Coin?
The meteoric rise of Shiba Inu may make you believe that this coin makes a good investment. But don't get too excited by news and success stories of other crypto investors. Instead of depending on your gut and other people's optimistic speculations, you need to understand what and why you're buying. Before you buy, check the reputation of the coin by reading its whitepaper. It would also be wise to check the crypto's utility and practicality.
Crypto investing is a highly risky pursuit. Some coins are volatile, and the industry is unregulated. The trade is driven by emotions and even frenzy. When you invest in a new coin, such as the Shiba Inu, only use the money that you're willing to lose.
Read more: Investments for Beginners: Find the Right Investment for You
Final Thoughts
Memes are undeniably a cultural cornerstone of the digital age. But more than their entertainment value, they are now offering real-world significance in the form of cryptocurrencies, such as Shiba Inu coin. Who knew that these amusing digital items would have the power to shape the future of finance? The takeaway here is to always keep your eyes peeled for things that will unexpectedly change the course of your financial life.

Sources:
DISCLAIMER: Information published on this blog or elsewhere on www.moneymax.ph should be used for general information purposes only and does not constitute investment advice, performance data or any solicitation or recommendation that any security, investment product, transaction or investment strategy is suitable for any specific person. This material does not take into account your financial situation, risk tolerance level, investment experience or objectives; all of which are unique to you. Before acting on information on this blog, we suggest consulting an independent professional to advise you on the risks of any decision and the extent of any exposure to loss.