According to the Bangko Sentral ng Pilipinas (BSP) 2021 Financial Inclusion Survey,[1] only 36% of Filipinos have some sort of investment. For many Filipinos, there's only one way to make money—by working for it. You either receive payment for providing a service or earn from running your own business.
However, there's another way to make money—by making it work for you. This entails investing your money so that it will grow. For example, you can let your investment earn interest over time, or buy an asset and sell it for a higher price once its value has increased.
Money doesn't grow on trees, but you can invest it wisely for it to grow. Learn the basics of investments for beginners in the Philippines in this guide.
What is the Meaning of an Investment?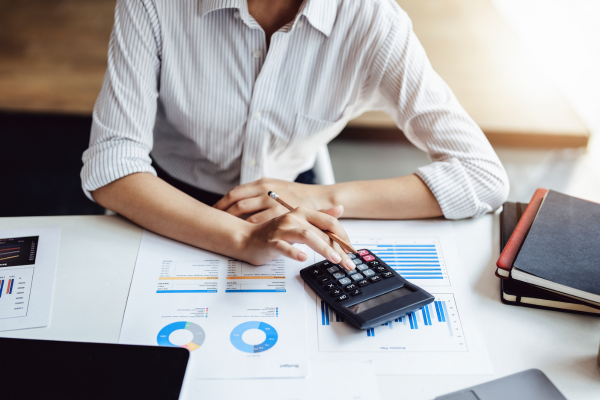 Beginners loosely use the term "investment" for several things. For some, a newly bought BMW, the latest iPhone, and professional-quality MAC Cosmetics makeup are investments.
But the real meaning of investment goes beyond just owning expensive things. An investment is an asset or item purchased for generating income or growing money in the future. Based on this, there are two keywords to remember: time and appreciation.
Let's say you want to invest in real estate. Simply buying a house to live in is not an investment because it doesn't automatically earn you money. But if you buy a house to rent out to others, then it becomes an investment because you can earn income from it.
There has to be a return on investment (ROI), which is a performance measure of how effective an investment is. The higher the ROI, the more profitable your investment is.
Where Can I Invest My Money in the Philippines in 2023?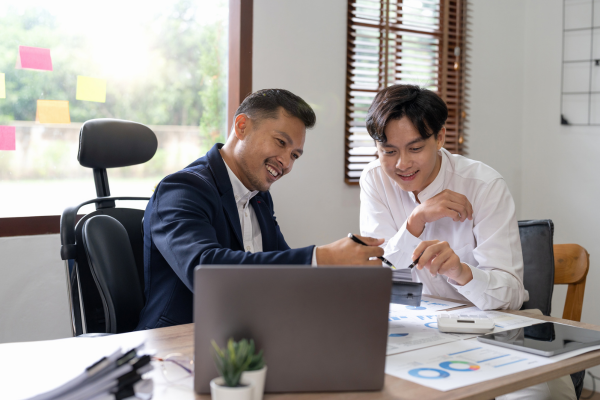 Before investing your money, get to know first the three types of investments you can choose from:
📌 Ownership Investments
This type of investment works by contributing to a company's capital. Your ownership depends on the number of assets you put into the company. Ownership investments are computed at the end of each year with an increase in contributions that earned profit or interest.
Ownership investments let you put in money and earn as the company grows or earns profits over time. They're the most profitable, but they're also considered the riskiest.
Examples of ownership investments are the following:
Stocks - Investing in stocks makes you a part owner of a company, giving you the right to a portion of the company's value and income.
Business - Entrepreneurship focuses on providing a product or service, giving you potential returns from your sales.
Real estate - Buying a piece of land or property is also considered an ownership investment. You pay for it and expect it to increase in value over time. You can also earn money by renting it out or reselling it.
Precious metals and collectibles - Gold, paintings, and signed limited-edition merchandise are all examples of ownership investments. Those who invest in precious metals and rare collectibles expect the values of these items to increase.
📌 Lending Investments
Lending money is also a form of investment. You can lend money to a company and expect returns from interest payments. These investments are considered less volatile and low-risk because you can take your money back anytime.
Here are some examples of lending investments:
Bonds - When you purchase a bond, you loan money to a corporation or an organization, and then you get paid with a fixed interest rate.
Certificates of deposit - Issued by banks as proof that you agree to leave a certain amount of money with them, certificates of deposit (CDs) are almost similar to savings accounts. But unlike savings accounts that allow you to withdraw your money anytime, CDs require you to leave your money with the bank for a certain period.
Savings accounts - This is the most popular form of lending investment and one of the most feasible investments for beginners due to its simplicity and accessibility. You put your money in a bank account, which will earn monthly interest. However, compared to other types of investments, the returns are usually lower.
📌 Cash Equivalents
Some investment assets are considered good as cash since they can be liquidated quickly.[2] Short-term investors would benefit from cash equivalents, which are the least risky of all investment types. Here are examples:
Treasury bills - T-Bills are issued by the government. You can usually invest with a minimum of ₱50,000.
Commercial papers - These are issued by SEC-registered Philippine corporations to fund short-term obligations like inventory purchases and payrolls.
7 Investments for Beginners in the Philippines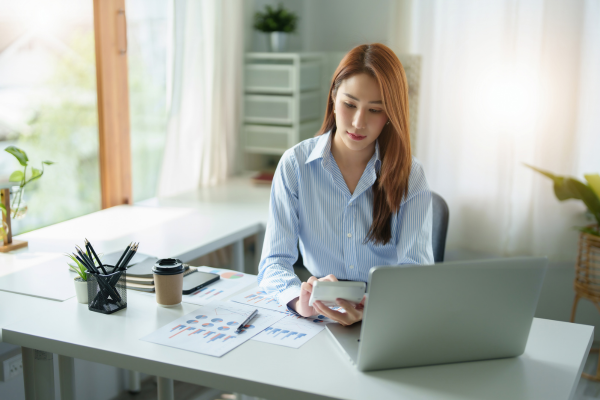 Wondering where to invest your money as a first-timer? You can choose from a wide range of investment opportunities that fit your budget, goals (short, medium, or long-term), and risk appetite (conservative or aggressive).
Check out the recommended investments for beginners below.
📈 Variable Unit-Linked Life Insurance (VUL)
How much money you need to invest:
As low as ₱500 with Singlife's Protect Your Goals
Variable unit-linked life insurance (VUL) combines life insurance and investment into one product. Investing in VUL is ideal for first-time investors because professional fund managers handle the money and make investment decisions for you. It's also a good choice if you don't have a life insurance policy yet.
Singlife, the first purely digital life insurer in the Philippines, offers an affordable VUL plan called Protect Your Goals. You can start investing for as low as ₱500 monthly, but you also have the option to increase your contributions when you have extra cash.
Your investment will be managed by the Philippines' top investment managers: ATRAM Trust and Metropolitan Bank & Trust Company - Trust Banking Group. Since there are zero entry fees, Singlife invests 100% of your money—meaning your money can grow faster.
Based on a comparison of VULs in the market, Singlife's Protect Your Goals will help you grow your money to ₱1 million the fastest. Want to know how? Save ₱5,700 monthly in Protect Your Goals for 10 years and keep your money invested for another two years.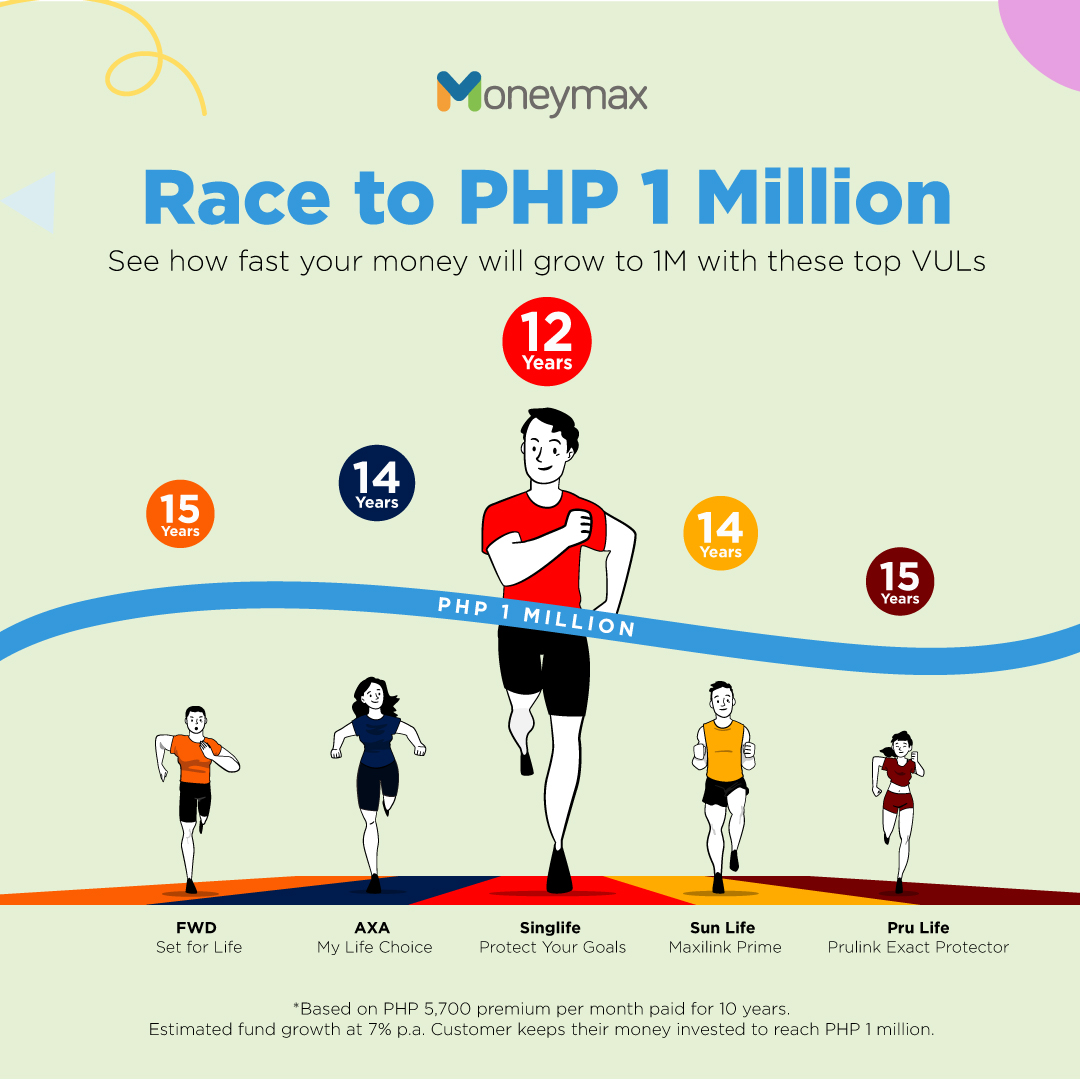 Lastly, in case the worst happens, your family will get coverage worth 125% of the premiums you've paid.
The best gift you can give yourself and your loved ones is choosing a better way to achieve your financial goals together. To do so, get this VUL product easily through the Singlife Plan & Protect App. No need to go through the trouble of talking to a financial advisor—just click the banner to get started:

📈 SSS WISP Plus / Pag-IBIG MP2
How much money you need to invest:
₱500
The most common types of investments in the Philippines are pension schemes (such as those by the SSS) and placements in the Pag-IBIG Fund, based on the BSP survey findings. This is not surprising, as the two government agencies' voluntary investment programs offer plenty of benefits.
For one, it's affordable to invest in the SSS WISP Plus and the Modified Pag-IBIG II (MP2) savings programs. You can start for as low as ₱500 for both, making them one of the cheapest investments for beginners.
Earnings from WISP and MP2 are also tax-free and guaranteed by the Philippine government.
📈 GFunds
How much money you need to invest:
₱50
As GCash's investment marketplace, GFunds[3] allows you to put money into some of the country's most trusted investment companies, depending on your risk appetite. Funds are regulated by the BSP and professionally managed by ATRAM and BPI Investments, Inc.
What are the investment funds under GFunds? Here are just a few of them:
For moderately conservative investors - ATRAM Peso Money Market Fund and ATRAM Total Return Peso Bond Fund
For aggressive investors - ATRAM Philippine Equity Smart Index Fund, ATRAM Global Consumer Trends Feeder Fund, and ATRAM Global Technology Feeder Fund
📈 Bonds
How much money you need to invest:
₱500
If you don't like taking risks, you can try investing in less volatile investments such as bonds. Bonds are debt obligations issued by companies and treasuries. If you invest in bonds, you'll get paid a set amount over a certain period, regardless of the company's gains and losses.
This means you won't be left empty-handed, but you also won't be able to take advantage of a company's growth. It's a low-risk but low-profit investment.
📈 Mutual Funds
How much money you need to invest:
₱5,000
Investing in mutual funds involves pooling funds from different investors and investing them in various assets such as stocks and bonds. This is an ideal investment for beginners because, unlike in stock investing, a professional fund manager makes investment decisions for the investors.
📈 UITFs
How much money you need to invest:
₱5,000 to ₱10,000
Unit investment trust funds (UITFs) work the same way as mutual funds. They just differ in who handles and regulates them.
Mutual funds in the Philippines are managed by insurance and brokerage companies while UITFs are handled by banks. Mutual funds companies in the country are regulated by the Securities and Exchange Commission (SEC) while the BSP regulates banks that offer UITFs.
📈 Stocks
How much money you need to invest:
At least
₱5,000
Investing in stocks makes you a part-owner of a company, giving you the right to a portion of the company's value and income. Stocks are among the riskiest yet most profitable types of investments.
Even so, stocks are a good investment for beginners who are comfortable parting with their money and letting it grow for at least five years.
Investing 101: 4 Tips for Investment Beginners in the Philippines
Got your heart set on investing? Here are some tips to remember before you begin your investment journey:
✅ Save Up for Emergencies
Before you start investing, don't forget to set up your emergency fund. This way, should any unforeseen expense come up, you won't have to touch your funds for investment. After all, withdrawing your investment money too soon to fund emergency expenses will keep you from maximizing your ROI.
Make sure to set aside at least six months' worth of expenses in your emergency fund. Place it in the Singlife Plan & Protect App's Emergency Fund, where you can get up to 5% in tax-free earnings yearly and get instant life insurance coverage worth 3x of your declared monthly income!
✅ Set Your Investment Goals
You can plan to use your investment returns to buy a house or a car, fund your children's education, build your retirement fund, or serve as an extra source of income.
Whatever your purpose is, your investment goals should be clear to you from the beginning, so you can make the right investment decisions.
Read more: Reach Your Financial Goals with the Best Investments in the Philippines
✅ Invest Regularly
Investing at regular intervals, like monthly or quarterly, is a good strategy for managing risks—especially when it comes to long-term stock investing, where the prices of shares rise and fall. It also forces you to set aside money for investment regularly.
✅ Educate Yourself Continuously
When it comes to investing, knowledge is power. If you continue to learn new things about investing and keep yourself updated on developments in the market, you can make more informed decisions and maximize your profits.
FAQs on Investments for Beginners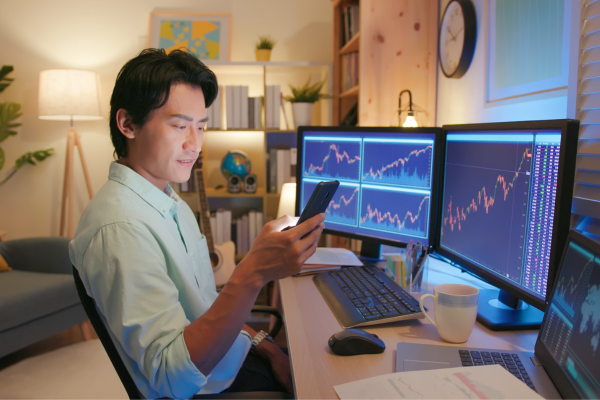 1. How much money do I need to start investing in the Philippines?
"Can I invest with little money?" Yes, you can start investing for as low as ₱500 to ₱5,000 in vehicles like VULs, stocks, mutual funds, and government-backed investment programs.
If you still can't afford to invest that much, consider cheaper investments for beginners, such as GFunds, through which you can invest starting at only ₱50. But because the investment amount is minimal, don't expect high profits. Still, it's a good way to start the habit of investing, especially for beginners.
Nevertheless, it's better to secure more funds for investment. The higher the amount you can invest, the better you can diversify your investment portfolio to minimize risk. You'll be putting your eggs in different baskets.
For example, you can allocate a portion of your investment funds to stocks, another to bonds, and another to Pag-IBIG MP2.
Read more: Where Can I Invest My 1,000 Pesos? Affordable Investments to Start Now
2. How much of my income should go to investments?
This depends on your investment goals and how much you can afford to invest. The rule of thumb, however, is to invest 10% to 15% of your monthly income. So if you're earning ₱20,000, you can invest at least ₱2,000 every month.
In the end, what matters more is that you get started!
3. Are investments subject to tax?
Yes. The Bureau of Internal Revenue (BIR) imposes a Capital Gains Tax[4] for the executed sale, disposition, or exchange of capital assets.
4. What is investment risk tolerance?
Risk tolerance is the amount of risk you're willing to take when investing your money. Investments for beginners still pose risks and challenges, so you should know your risk tolerance level beforehand. This can help you prepare for worst-case scenarios and help you manage your finances more efficiently, too.
Here are three types of investment risk tolerance:
👉 Conservative
Conservative investors accept little to no volatility in their investments. Most conservative investors are willing to take small profits as long as they're assured that their capital will be returned accordingly.
👉 Moderate
Investors with a moderate risk tolerance can accept some losses. For this type of investor, there's a balance between risks and long-term returns.
👉 Aggressive
Aggressive investors understand the complexities of the investment market. They're willing to purchase highly volatile assets that provide high yields.
Read more: To Invest or Not: The Best Investments for Every Risk Appetite
Final Thoughts
Investment for beginners can be quite confusing at first. Just remember there should always be a balance between the financial goals you want to achieve and your risk tolerance.
If you understand how different investments work, you'll be able to decide where to put your money and the amount of risks you can take. Securing your future comes with a price, but rewards come to those who plan and think of how their hard-earned money can grow.

Sources:
DISCLAIMER: The opinions expressed by the writer are theirs alone, and do not reflect the opinions of Moneymax and/or its affiliates or any employee thereof. Neither Moneymax or its affiliates are responsible for the accuracy of any of the information supplied by the guest writer. The opinions expressed in this blog are for general informational purposes only and are intended to provide education about the financial industry.
Nothing in this blog constitutes investment or financial advice or any recommendation that any security, portfolio of securities, investment product, transaction or investment strategy is suitable for any specific person. This material does not take into account your personal circumstances, finances, goals and/or objectives; all of which are unique to you. Readers must make an independent decision regarding investments or strategies mentioned on this blog or elsewhere on www.moneymax.ph. We strongly recommend you consider seeking advice from your own financial or investment adviser before taking any action. We do not make any representation or warranty as to the accuracy, completeness or correctness of the information set out in this article.