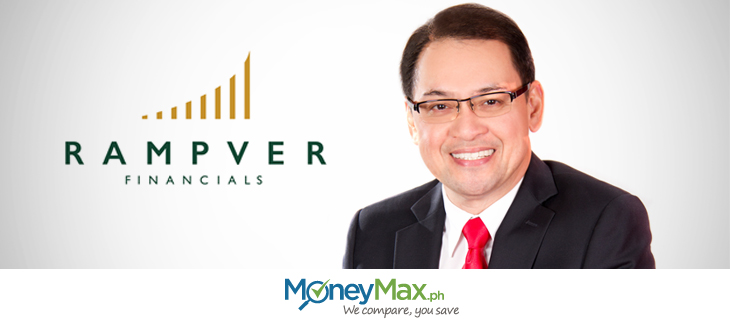 "Have you ever imagined that the Filipino will be a tourist in Japan?" said Rex Ma. A. Mendoza in an interview with MoneyMax.ph when asked about the economic outlook of the Philippines for investors?
Rex Ma. A. Mendoza is Chairman and President of Rampver Strategic Advisors, a player in the financial services industry that offers asset management advisory, mutual fund distribution, and financial planning, training, and consulting. Rampur offers mutual funds from some of the country's biggest mutual funds companies and provides its clients with an unbiased perspective on where best to invest depending on the specific individual.
In an interview with MoneyMax.ph, Rex Ma. A. Mendoza shares his personal experiences and tips for Filipino investors.
"Majority of the country's population is productive, financially capable, and will push resilient consumer spending," Mendoza said in relation to Filipinos being able to travel to neighboring Asian countries, as he refers to the country's population being in a demographic sweet spot.
Affordable traveling means Filipinos now have the purchasing and spending power to drive the economy, and they can do this by becoming both investors and consumers.
Investments don't only pertain to stocks. There are real estate and foreign exchange, and mutual funds which Rampver offers.
Where should I invest?
The answer to that is first, where your goals lie, and second, your understanding of each investment.
Investing in relation to your goals
In relation to goals, are you investing for retirement? If you are, opt for long-term investments. Are you investing for your short-term goals (e.g. traveling, car-buying, etc.)? Your investments should be short-term as well and less risky.
"Nag-iinvest ka dahil may pinag-lalaanan ka, and then you match it. Pag nag-invest ka para sa tuition ng anak mo, bakit sa 60-day time deposit nakalagay ang pera? Mag-eenroll na siya?" Mendoza said, giving an example of a mismatch between your investments and goals.
"Yun ang nakakalimutan ng marami. They miss out on the fact that they're investing for their goals and to achieve their financial dreams, and not to simply earn more."
Invest where your goals lie. If you're saving for the short-term, then you can invest in safer, short-term investments such as time deposits and other money-market funds. If you're in for the long-term, then you can invest in riskier investments such as stocks and real estate.
Read more:
Investing in relation to your knowledge
As mentioned above, where to invest is also dependent on your knowledge.
"Don't invest in anything you don't understand. If you don't understand the stock market, start with the baby steps. Kasi pag inuna mo ang stock market at hindi ka pa marunong, it's bound to fail. So ano ba dapat muna?" Mendoza started when asked how Filipinos can start investing.
"Start with baby steps, with elementary savings programs such as bond funds. It's okay to have your portfolio managed by a fund manager. Why? Because the fund manager will give you reports every month. Nakikita mo yung ginagawa niya."
"Mag-stocks ka man later, alam mo kung papano at kung bakit kasi pinag-aralan mo na from looking at the fund manager's reports. Then after stocks, pwede ka mag-lease ng real estate, and then kung kaya mo na, you can do forex."
This is why many Filipinos are tricked by scammers or lose their hard-earned money. They fail to do their research first. Before you invest your money, invest in knowledge first. Know why you're investing, what your goals are for investing, and why you're investing in a particular instrument, be it mutual funds, stocks, or real estate.
Back to the main article: Investments for Beginners: A Comprehensive Guide
How do I diversify?
Many people usually have more than one portfolio.
"I keep myself updated through MarketWatch and Bloomberg because I have international funds. I have funds invested in China and Europe. Why? Kasi lumubog na sila eh. I always put money when times are down. I also have a U.S. growth fund. I'm also balanced in terms of currencies. I have the US Dollar and the Euro."
When asked about his investments in the country, Mendoza said, "I always have what I call the core portfolio, which will always be a bunch of well-managed companies, but I also have a trading portfolio, my fun portfolio. I also have my own managed funds. Nagpapa-manage pa rin ako ng pera ko sa iba. You know why? Kasi I want to know what the fund managers are doing."
Multiple currencies, a core portfolio and a trading portfolio, plus funds in other countries? Not everyone has the money to invest in diverse investments, so if you're asking yourself how you can start investing in more than one asset, it goes back to Rex Mendoza's tip earlier – take baby steps.
Grow your investment base and start investing in safer, more stable investments such as money market funds and mutual funds. Once you know how mutual funds work, how to read the reports given to you by your fund managers, and have more money to invest, you can start to diversify and go into stocks, real estate, and foreign exchange. Then, once you know how the Philippine market works, you can start investing in markets abroad. The key is to take baby steps.
Picking Investments and Diversifying Your Portfolio
There's no one, best way to pick an investment or diversify your portfolio. It all depends on you as an individual. What are your goals? What's your purpose for investing? How much can you invest? When you invest, you go into it because you have a purpose for your money, not because you simply want to earn. If you're investing just to earn, then you'll have difficulty picking where to invest in. However, if you know your goal and your purpose, you know where to invest and how long to stay invested in.
DISCLAIMER: Information published on this blog or elsewhere on www.moneymax.ph should be used for general information purposes only and does not constitute investment advice, performance data or any solicitation or recommendation that any security, investment product, transaction or investment strategy is suitable for any specific person. This material does not take into account your financial situation, risk tolerance level, investment experience or objectives; all of which are unique to you. Before acting on information on this blog, we suggest consulting an independent professional to advise you on the risks of any decision and the extent of any exposure to loss.
Need car insurance? A credit card? Or a loan? Moneymax got you covered. Check our products to know more.