Christmas is the most wonderful—and busiest—time of the year. You've got so many holiday shopping to do and celebrations to join. Amid all the holiday chaos, have you thought about what to do with your 13th month pay?
Of course, you want to reward yourself with the latest gadget or luxury item for working so hard all year. You also want to your family to enjoy a sumptuous holiday feast and receive awesome gifts from you.
Before you do anything else with your money, prioritize what matters. Pay yourself first. Learn how to spend 13th month pay wisely, so you can ensure your long-term financial well-being. After all, it's not every day that you get to receive a large sum of money—so make it count!
How to Spend 13th Month Pay Wisely: 13 Practical Tips
Wondering what to do with your 13th month pay? Get started with this list of ideas on where to spend and invest your government-mandated employee cash benefit.
✅ Pay Off Your Debts
Having peace of mind that you don't owe anyone money is simply one of the best gifts you can give yourself this holiday season. By paying off your debts, you're giving yourself the chance to have a debt-free and worry-free future.
You don't need to spend all your 13th month pay to settle all your debts, though. Start by knowing how much you really owe and pay off the loans with the biggest charges and fees first. Loans with the highest interest rates[1] are the most expensive.
You can pay down your debts by repaying a portion of the principal balance, so it will be easier and faster for you to pay them off later.
✅ Start Investing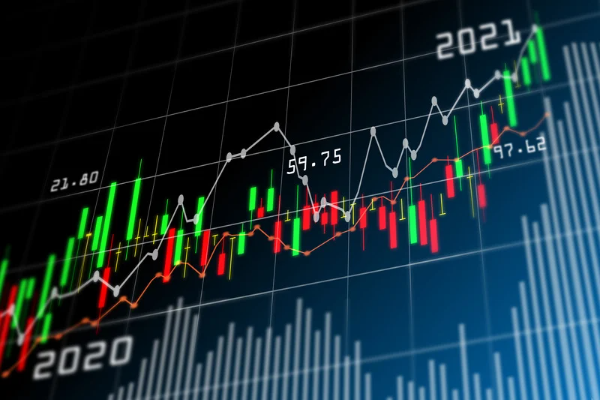 Got little to no debt? Thinking about how to spend your 13th month pay wisely? Start investing! Or diversify your portfolio if you're already investing your money.
Beginner-friendly investments like stocks and mutual funds are great sources of passive income, too, provided that you fund them regularly. Here are some good options to consider if you want to know where to invest your 13th month pay:
Mutual funds and Unit Investment Trust Funds (UITFs) - You can start investing in mutual funds or UITFs for as low as ₱1,000. If you're just starting out, you may choose to try both or one of these investments.
Stocks - If you want something more challenging with potentially higher returns, you can also invest in stocks. It's a high-risk, high-reward type of investment, so make sure you know how the stock market works.
Pag-IBIG MP2 and SSS PESO Fund - These government-guaranteed savings programs also make ideal investments if you're looking for affordable and low-risk options. With Pag-IBIG MP2, for example, you can start investing for as low as ₱500.
Real estate investments - How about investing in properties? One of the best 13th month pay investments is putting your money in real estate assets. Sure, your bonus won't cover all the expenses. But it should be enough to pay the down payment for a vacant lot or a rent-to-own condominium. You can lease it to tenants or business owners and earn money from rental payments.
Read more:
Learn How to Spend 13th Month Pay Wisely—Join Our Free Webinar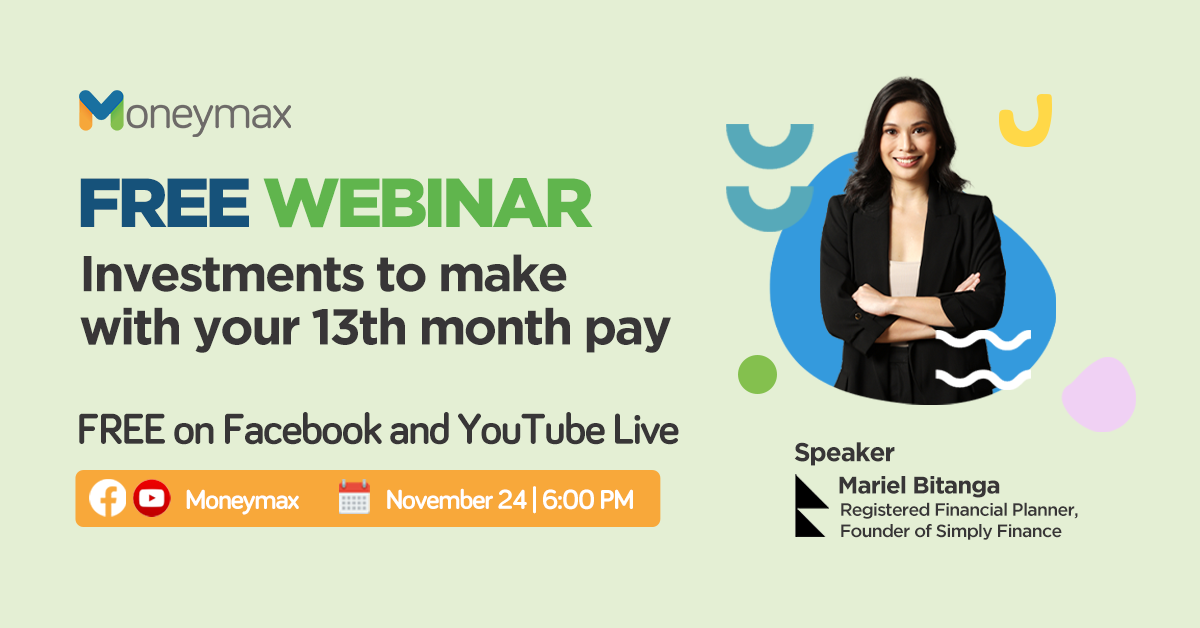 Make smart financial decisions! Join our webinar, titled Investments to Make with Your 13th Month Pay, on November 24, 2022 at 6 p.m. via Facebook Live.
Here, you'll learn your investment options based on your time horizon and budget, as well as how to prioritize your investments. There will also be a Q&A to address your investment-related questions. Get the chance to win exciting prizes and giveaways, too!
Registration to the event is open to all and is free of charge. For more details, visit our Facebook Event page. Sign up now!
✅ Start or Grow Your Business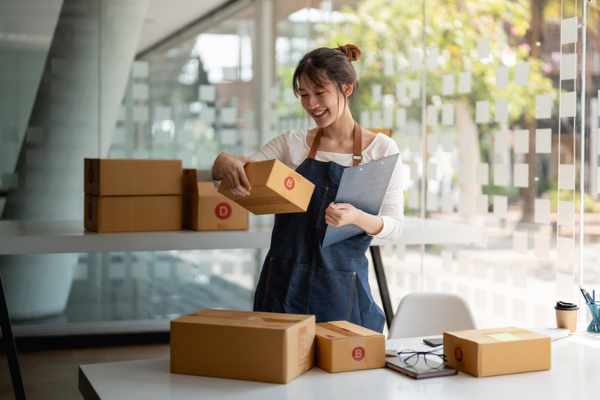 If you have an entrepreneurial mindset, why don't you use your 13th month pay to fund your own small business?
You've probably played with the idea before, but you lacked the capital. Now's the right time to do so. There are many small business ideas in the Philippines that you can start with low capital—all you have to do is strategize.
Kick-Start Your Dream Business Started with Citi Personal Loan

Need additional cash for starting or expanding your business? Look no further—with a personal loan from Citibank, you can borrow as much as ₱2 million with a low interest rate.
What's more, you can get an exciting welcome gift if you apply for a Citi Personal Loan through Moneymax and get approved subsequently. Click on the banner above to learn more about this Moneymax Citibank personal loan promo!
Note: This product is sold by Union Bank of the Philippines, using certain trademarks temporarily under license from Citigroup Inc. and related group entities.
✅ Protect Your Loved Ones and Properties with Insurance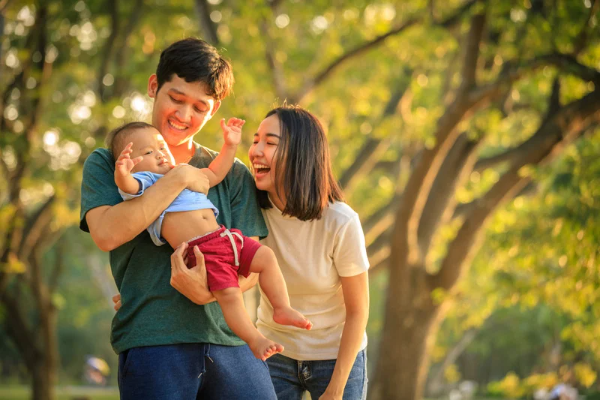 Insurance is one of the most important investments that you can make. It's often overlooked by most Filipinos since it's not an immediate need. But the universe is random and unfair—you never know when tragedy will strike. Thus, it's always best to prepare financially now for the future.
Thanks to your 13th month pay, you can now afford to get the following types of insurance in the Philippines.
Life insurance – Insure yourself and your loved ones so that surviving family members won't suffer financial setbacks when you pass on. It may be a morbid thing to purchase, but it's a necessary investment to have.
Car insurance – Your car also needs to be insured, so you won't have to cover all vehicle repair and medical expenses in the event of a car accident.
Home insurance – Getting your home insured provides financial protection against loss and damage to a residential property, either by human error or natural disasters.[2]
Health insurance – Although the Universal Healthcare Law[3] ensures free health services for all Filipinos, you can still get additional insurance coverage from private insurers.
✅ Build or Increase Your Emergency Fund
What if you don't want to spend your 13th month pay on anything? That's fine; you can build your emergency fund worth at least six months of your living expenses.
There's really no excuse to not have both in your bank account. If you think about it, this is one of the best examples of how to spend 13th month pay wisely.
Read more: Investment vs Savings: Where Should I Put My Money?
✅ Build Your Retirement Fund
The idea of saving up for your retirement may seem too far off, but it doesn't mean you should postpone preparing for your long-term future until you're approaching your golden years.
Now that you have extra cash, thanks to your 13th month pay, set aside an amount for your retirement fund. Specifically, you can get started by opening a Personal Equity and Retirement Account (PERA) with a bank that offers such a product in the Philippines. Your future self will thank you for it.
✅ Spend on Travel and Leisure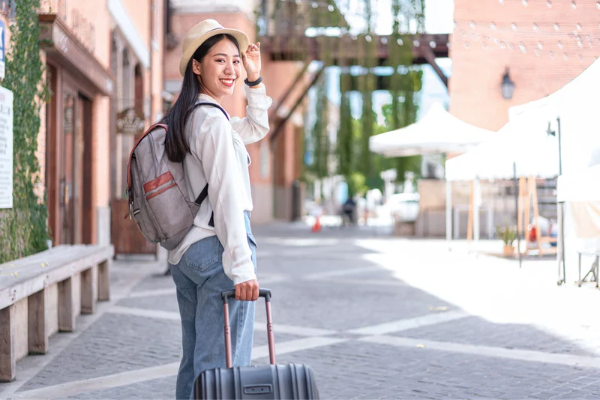 What to do with your 13th month pay this year? Spending on experiences such as travel may not have a tangible financial return. But its benefits to your physical and mental well-being are priceless.
Out of all the 13th month pay investments on this list, traveling alone or with family and friends will bring the most fulfillment. Explore the world, experience new things, and create new memories that will last a lifetime.
✅ Renovate Your Home
Home improvement is one of the most popular ways to spend 13th month wisely in the Philippines. You can use the cash to pay for home upgrades, such as replacing old wires and sockets and adding or expanding rooms, to improve your home's appearance, function, and safety.
✅ Look After Your Family's Well-Being
We work hard for our loved ones, and our family always comes first. So if you're wondering how to spend 13th month pay wisely, then think about the chance to make your family feel special. Why not give your parents, siblings, or spouse the things they deserve?
If they need urgent medical care, pay for their routine check-ups and medicines. Do your younger siblings want to go shopping? Now's the perfect time to be the Santa Claus of the family. Again, making your loved ones feel extra special helps strengthen your bonds and relationships, which is good for your overall well-being.
✅ Enroll in Online Courses
Invest in yourself! Take this opportunity to enroll in a course and upskill yourself. In doing so, you improve your chances of a promotion or make yourself more attractive in the job market.
Although take free online courses, you may also want to pay for those that will hone your skills and help you discover your hidden potential. Moreover, these paid online courses always come with a certificate that serves as your proof of completion.
✅ Learn a New Skill or Start a New Hobby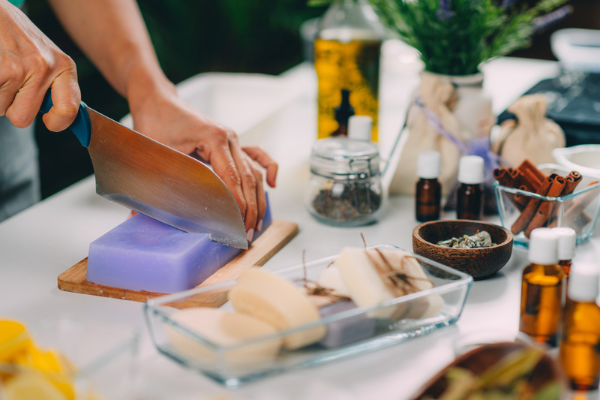 Along with advancing your education, you can also improve your skills or acquire new know-how. Doing so can help you achieve your career goals or secure your chances to further your career.
Why not sign up for a graphic design course? How about a soap-making class or a candle-making workshop? A new skill or hobby means an opportunity to expand your professional network and find new potential sources of income.
✅ Pamper Yourself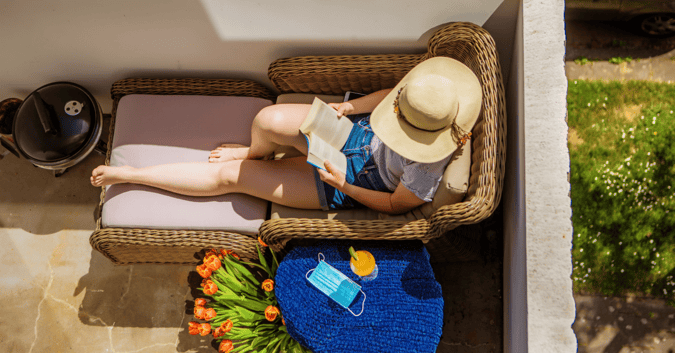 You've worked so hard the entire year. If you still don't know how to spend 13th month pay wisely, you can probably start spending on self-care. You deserve it!
You don't really need to pay in cash because you can take advantage of credit card promos offering huge discounts and perks. For instance, you can book a staycation or a spa session with your credit card. Use your 13th month pay to settle your credit card bill after availing of the promo.
✅ Share Your Blessings
Christmas is the season of giving, and what better way to celebrate it than sharing your blessings? Sharing can be done even in small ways. One small thoughtful act can mean a lot to someone.
You don't need to organize a huge charity event for this purpose. Why not prepare a few packs of holiday goodies for underprivileged children, the riders who deliver your goods, or the security and maintenance personnel in your neighborhood?
Or you can set aside an amount for donation to our kababayans who have lost their homes and livelihood to destructive typhoons this year.
Final Thoughts
Knowing how to spend your 13th month pay wisely will help you give a more special meaning to the holiday season. Focus on the more important things that secure your future rather than merely satisfying your shopping urges that bring only momentary happiness.
Your 13th month pay doesn't come frequently, and not everyone receives it, too. Now that you know how to spend your 13th month wisely, make it count. After all, you can easily just save money next year to check out the items in your cart. Make sure to use this extra money on more useful and worthwhile things.

Sources:
DISCLAIMER: The opinions expressed by the writer are theirs alone, and do not reflect the opinions of Moneymax and/or its affiliates or any employee thereof. Neither Moneymax or its affiliates are responsible for the accuracy of any of the information supplied by the guest writer. The opinions expressed in this blog are for general informational purposes only and are intended to provide education about the financial industry.
Nothing in this blog constitutes investment or financial advice or any recommendation that any security, portfolio of securities, investment product, transaction or investment strategy is suitable for any specific person. This material does not take into account your personal circumstances, finances, goals and/or objectives; all of which are unique to you. Readers must make an independent decision regarding investments or strategies mentioned on this blog or elsewhere on www.moneymax.ph. We strongly consider seeking advice from your own financial or investment adviser before taking any action. We do not make any representation or warranty as to the accuracy, completeness or correctness of the information set out in this article.