Saving and keeping track of your money isn't easy. Fortunately, financial management apps can simplify the most complex tasks for you!
These apps come with useful features that help you stick to a budget, manage your household's finances, or track your business cash flow. They also help you analyze how much money you're making and spending, which is critical to achieving your financial goals.
Take charge of your money management and make it less tedious and stressful by using the best finance apps in the Philippines. Here are five options we recommend.
5 Best Financial Management Apps to Help You Take Control of Your Money
Which personal finance app is the best for financial literacy and financial planning? Check out these apps for planning and improving your finances!
Note that while you can download them all for free, some may charge for in-app purchases.
💸 Singlife Plan & Protect

App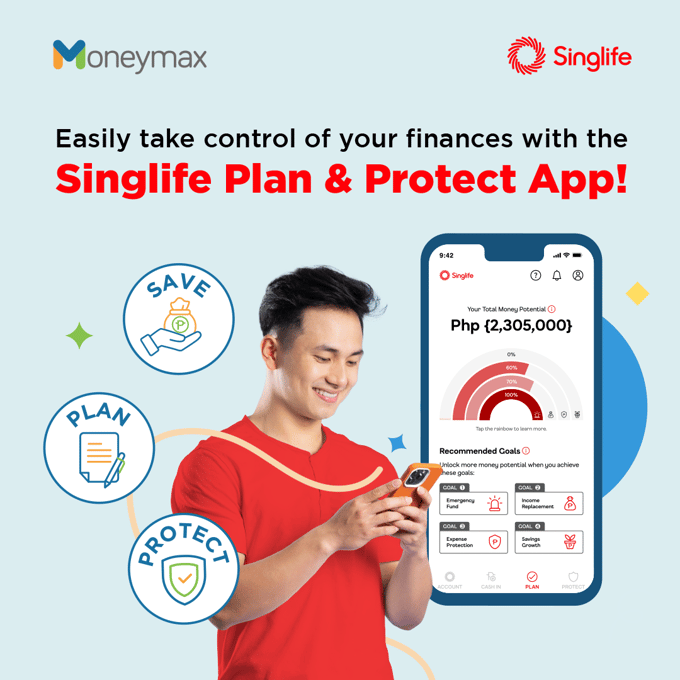 Best for: Getting life insurance and growing emergency savings
We all work hard to achieve financial independence, provide for our families, and set money aside for the unexpected. Still, we often get this nagging worry that it might not be enough for the future.
Fortunately, there's a way to save money, plan for your future, and protect your financial goals. Download the Singlife Plan & Protect App, one of the best mobile apps to help with your financial planning.[1]
Singlife, the Philippines' first purely digital life insurer, provides a digital platform that's more than just an insurance app. With the Singlife Plan & Protect App, you can boost your emergency fund, plan your financial goals for different life stages, and buy insurance and investment products for different purposes according to your budget and needs.
This way, the app can help you reach your goals and get protected against high expenses due to unforeseen events that could seriously drain your life savings.
By simply cashing in and saving money via the app's Emergency Fund, you get guaranteed returns and instant life insurance coverage equivalent to 3x of your monthly income. You can also grow your money fast by getting the Protect Your Goals product in the app—an investment and insurance product all rolled into one!
And if you need to secure money for other specific needs like health and life insurance protection, it's also easy to buy other products in the app and even customize the coverage based on your budget and needs.
In short, the Singlife Plan & Protect App is one of the best financial tools for growing your money or getting investment and insurance on-demand. These services are available in just a few taps, making financial planning faster, more convenient, and simpler. While anyone can use the app easily, it's particularly perfect for millennials and Gen Z since they already know their way around other finance apps.
What You Can Do with the Singlife Plan & Protect App
Enjoy a fully digital experience: from a hassle-free insurance application to a convenient digital claims process
Buy and manage your policies anytime, anywhere—in your own time and at your own pace
Customize insurance coverage to suit your needs and budget
Get up to 5% earnings every year with your Emergency Fund
Access Singlife savings and benefits via the Singlife wallet and Visa debit card
Enjoy convenient premium payments
Protect your money and personal data through advanced technology with the highest security standards
Get personalized financial advice, paired with tailored computations that show how much you should save for different needs and which product can help you hit your target savings
Read more: Build Financial Freedom Now: Starting an Emergency Fund in the Philippines
💸 Lista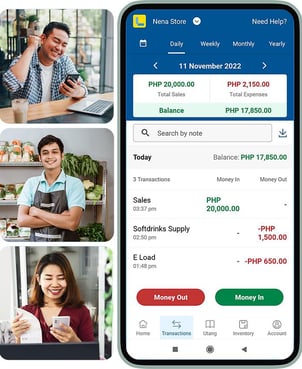 Best for: Tracking multiple income streams on one app
Many Filipinos these days have a 9-to-5 job, side businesses, and an entire household to run. With so many roles to fulfill, it can be challenging to track where your money is going, especially if you use different online finance planning tools to monitor different aspects of your finances.
But if you're looking for the best financial management apps to track your spending, you don't need to look far. Check out the Lista App, which lets you manage your personal and business finances in just one place.
Lista is one of the best finance apps in the Philippines, especially for multiple-income earners or business owners who need to track money coming in and out daily. No need to monitor everything manually—view your income and expenses via the daily, weekly, monthly, or yearly summary or personalized reports. Meanwhile, the business finance option lets you see your real-time cash flow, create invoices, and automatically calculate your daily finances.
What You Can Do with the Lista App
List down your expenses and income
Create a budget on your own terms
Understand your spending habits
Set financial goals and see how you're doing
Get money-saving offers and wholesale prices
Easily access your credit score for only ₱199
Chat with your Budget Buddy to help you stay on top of your finances
Import bank and e-wallet transactions from your device to your Lista account via Cashflow Sync
Get paid on time with its debt tracker and payment reminder feature, through which customers or anyone who owes you money will receive an SMS reminder to pay their dues
💸 Bluecoins Finance & Budget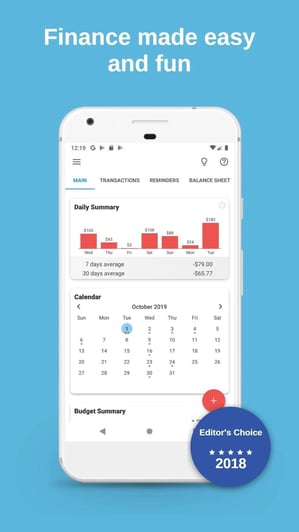 Best for: Managing and analyzing personal finances easily
The best personal finance app should allow you to easily budget, manage, and track your finances. Bluecoins Finance & Budget app[3] offers just that.
Aside from being a top financial app for expense tracking in the Philippines, it's an excellent money management tool. It's one of the best financial analysis apps that offer complete reports, which you can convert to spreadsheets or PDFs. Use this app to expertly manage your finances!
What You Can Do with the Bluecoins Finance & Budget App
Assign multiple expense accounts or categories
Attach receipts and photos to your transactions
Set budgets for income and expenses to see if you're overspending
View future projections
Receive bill reminders either days before or on the due date with a single or repeated reminder
Stay on top of your spending, earning, assets, liabilities, and net worth
View, export, and import data like daily summaries, cash flows, budgets, and net earnings via charts and reports
💸 Settle Up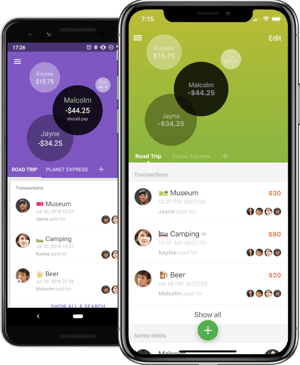 Best for: Collecting informal debt payments from friends and family
Do you find it hard to collect debt payments from friends, co-workers, and family? With Settle Up,[4] you won't have to deal with that awkwardness or stress. This app easily handles informal money-sharing situations, and its ingenious algorithm simplifies debt settlements.
Split your expenses with friends, family, or even your significant other. Simply log all your informal debts and IOUs,[5] whether it's dinner expenses, household bills, rent payments, or travel spending.
The great thing about Settle Up is that you won't have to send private or group messages to remind everyone to pay. Everyone can keep track of shared expenses and balances without having to download the app. Just share the link with the group, and they can see who owes whom and how much.
To use Settle Up, create a group and add your IOUs, expenses, or informal debts (all currencies are accepted with real-time exchange rates). You can then easily track and record all payments.
What You Can Do with the Settle Up App
Access the app offline and on all platforms
Add multiple payers on single expenses
Share with your group via a link
Get activity feed and push notifications
Get real-time exchange rates for all currencies
💸 Fili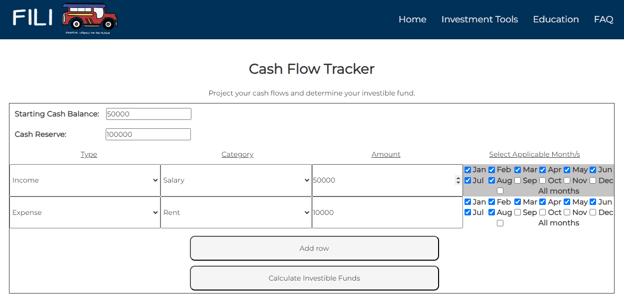 Best for: Improving financial literacy step-by-step
Fili, one of the best financial education apps in the country, is designed by Filipinos, for Filipinos. It's a financial literacy initiative by the Bureau of Treasury to make financial investment tools accessible.
Start your financial journey using the Fili web app.[6] Learn the importance of financial literacy, brush up on finance basics, and test your knowledge using Fili App's free online test.
You can also access free investment tools such as the risk tolerance calculator, cash flow tracker, portfolio recommender, and portfolio simulator.
If you're looking for the best apps for financial literacy, check out Fili online today.
What You Can Do with the Fili Web App
Access the web app with no sign-ups or registration required
Access free and easy-to-use personal finance tools
Read articles and videos to help increase your financial literacy
Related reading: Plan Your Future Now: A Guide to Building Your Financial Roadmap
Final Thoughts
While working toward your financial goals, it's easy to get sidetracked by unexpected expenses and unforeseen events. Explore the best financial management apps in the Philippines, so you can stay on track, prepare for life's uncertainties, and achieve your goals sooner rather than later.

DISCLAIMER: This article was created in partnership with Singlife Philippines. While we are financially compensated for this collaboration, we ensure to maintain our editorial integrity to provide you with the best recommendations that can help you make smarter financial decisions.
Sources: