One thing you need to know about how to grow your money is that it's more of a marathon than a sprint. It doesn't happen all at once—which is good because you have time on your side, allowing your money to work for you.
The road is also filled with surprises and challenges. If you're not equipped, you can get stuck, lose your way, and lose an excellent opportunity to earn.
But that doesn't need to be the case. There are many easy and beginner-friendly ways to start investing and growing your money. Here are some of them.
How to Grow Your Money: 7 Tips for Investing
Worried about not having enough for your or your family's future? Whether you want to grow your money for savings, emergencies, your child's college fund, or retirement, here are some tips to help you get a handle on investing:
💸 Organize Your Finances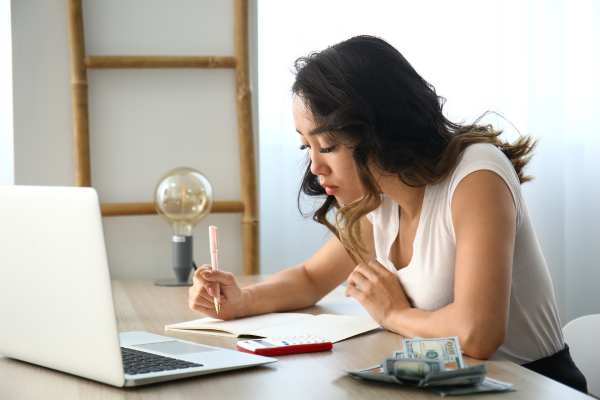 Before you start investing money, you must first determine how much you have. Review your finances using a comprehensive financial plan.
List down all your financial assets, which is anything you own that adds financial value, such as your home, rental or commercial properties, life insurance policies, and savings and checking accounts, just to name a few. Then list down all your debts and devise a debt management or repayment plan.
Next, set up an emergency fund. Hit a target amount of at least six months' worth of living expenses for a fully-stocked rainy day fund.
By accomplishing these tasks, you can put and grow your money in long-term investments and not pull it out for financial emergencies.
💸 Set a Money Goal
We all want our hard-earned money to either grow or fund a significant expense, like a college education fund for your kids, a down payment for a house, or a retirement fund.
Whatever the goal, an essential investment tip is to understand your time horizon—meaning the period you expect to hold an investment until you need the money back[1]—and how much risk to take on.
A short-term investment is typically less than five years away, while long-term investments are for goals more than five years away.
Remember that investments can fluctuate. When you have a longer time horizon, you can invest more aggressively. The longer time frame will allow your investment to recover and potentially increase in value over time.
Whichever you opt for, maintain your investments throughout the planned investment period. If you pull out your money early, you could get less than your investment. You may have to pay penalties or taxes, too.
💸 Understand the Investment Risks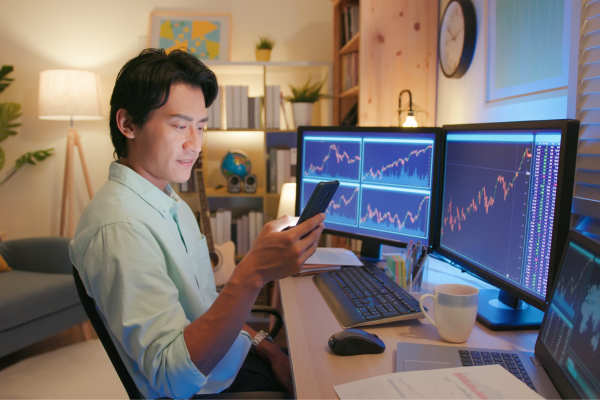 Learning how to invest money requires understanding that all investments carry some type of risk, no matter how small. If you want to know how to make your money grow, you need to know the risks involved and handle the ups and downs of your investment's value.
For your short-term goals, consider investing in time deposits, high-yield savings accounts, certificates of deposit, money market funds, and short-term corporate bond funds. These are generally safe and low-risk investments with modest returns.
Meanwhile, look into balanced funds, equity UTFs, Pag-IBIG MP2, and SSS WISP Plus for a combination of safe and risky investments.
If you have more than ten years to make your money grow, consider investing aggressively in stocks, long-term bonds, Exchange-Traded Funds, mutual funds, or real estate.
Related: To Invest or Not: The Best Investments for Every Risk Appetite
💸 Decide Where and How You Want to Invest
"Now, where can I invest my money?" Once you've set your goals, you can delve into the specifics of where and how to invest your money.
If you have investment knowledge or experience, you can do it yourself or get guidance from professional fund managers.
Alternatively, you can opt for products that make investing simple, flexible, and convenient. Look into easy, uncomplicated, and ready-made investment packages designed to boost your savings and quickly achieve your short-term goals.
💸 Diversify Your Investments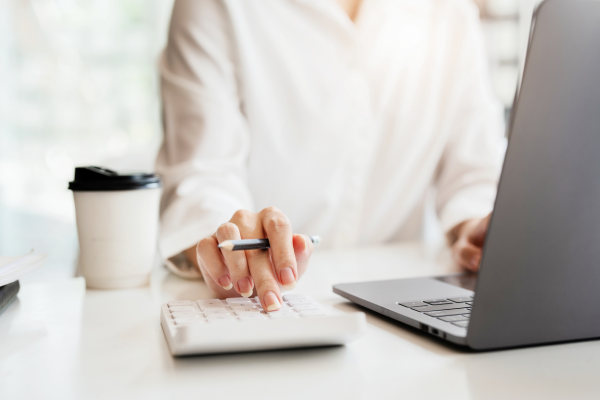 If you want to know how to grow your money in the Philippines, put your money in different investments moving in different directions. Spread your portfolio to protect yourself against losses and increase your chances of earning from your long-term investments.
For example, your asset allocation will primarily be in stocks and bonds if you have a longer time horizon. Historically, stocks offer the most significant growth potential for the long term, while bonds provide a predictable income stream and preserve your capital while investing.
But it should also have allocation for mutual funds, real estate, and cash/cash-like assets.
💸 Invest in Variable Unit-Linked Insurance
Another way to easily diversify your portfolio is by investing in variable unit-linked insurance or VULs. VULs are investment-linked life insurance products, wherein a portion of your premium is invested in your chosen funds. These are expertly managed funds, so you don't need to stress about the investment part.
VULs suit those who want to grow their money while enjoying protection from life insurance coverage.
Looking for accessible, budget-friendly VUL options? With Singlife's Protect Your Goals, you skip the hassle of filling out lengthy application forms and talking to a financial advisor. Singlife is the country's first purely digital life insurer, meaning you can simply download the Singlife Plan & Protect App and buy a VUL in your own time.
With Singlife's Protect Your Goals, you enjoy a low investment amount of just ₱500 monthly. What makes it stand out is that 100% of your premiums paid is invested which helps your funds grow faster!
The funds are managed by ATRAM Trust and Metrobank, two of the most awarded investment managers in the country, so your money is in good hands. It's an excellent option if you're serious about growing your money.
Want to know how its fund growth compares to other products? Check out the illustration below.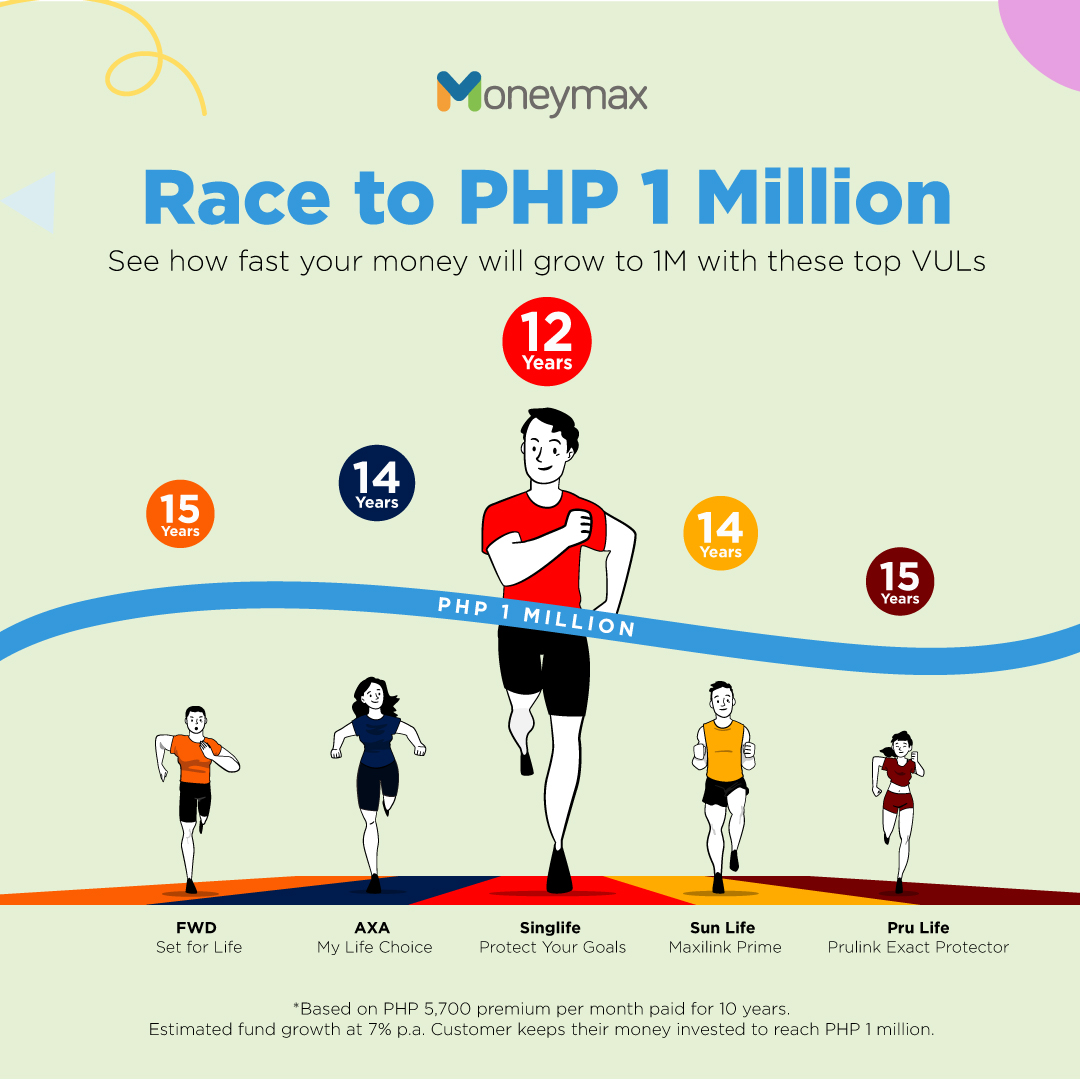 Singlife Protect Your Goals can grow your money to ₱1 million in just 12 years compared to other VULs in the market. Also, with this product, you're 100% in control. You can start, pause, adjust, and withdraw your money anytime. Plus, you have the benefit of life insurance protection equivalent to 125% of all your paid premiums—guaranteed!
💸 Review Your Investing Strategy Regularly
Growing your money requires sticking to your investment strategy but periodically checking in to make any necessary adjustments.
Make sure your allocations are still on target and performing as expected. Consider any changes in your life which can change how you invest your money as well.
Read more: Reach Your Financial Goals with the Best Investments in the Philippines
Final Thoughts
Learning how to grow your money is an excellent goal in itself. But before you put all these investing tips into practice, keep this in mind: growing your money requires time and patience. You need to be consistent and dedicated.
Plus, although there are many options to build your investment portfolio, you need to consider your goals, risk tolerance, and investment time horizon before investing.

Source: [1] Investment Time Horizon: Definition and Role in Investing (Investopedia)
DISCLAIMER: This article was created in partnership with Singlife Philippines. While we are financially compensated for this collaboration, we ensure to maintain our editorial integrity to provide you with the best recommendations that can help you make smarter financial decisions.
The opinions expressed by the writer are theirs alone, and do not reflect the opinions of Moneymax and/or its affiliates or any employee thereof. Neither Moneymax or its affiliates are responsible for the accuracy of any of the information supplied by the guest writer. The opinions expressed in this blog are for general informational purposes only and are intended to provide education about the financial industry.
Nothing in this blog constitutes investment or financial advice or any recommendation that any security, portfolio of securities, investment product, transaction or investment strategy is suitable for any specific person. This material does not take into account your personal circumstances, finances, goals and/or objectives; all of which are unique to you. Readers must make an independent decision regarding investments or strategies mentioned on this blog or elsewhere on www.moneymax.ph. We strongly recommend you consider seeking advice from your own financial or investment adviser before taking any action. We do not make any representation or warranty as to the accuracy, completeness or correctness of the information set out in this article.