Is a time deposit account a good investment option? Cliche as it may sound, the answer is "it depends."
It depends on your financial goals and the bank where you plan to open a time deposit. But generally, getting a time deposit can be beneficial, except if you decide to terminate your agreement earlier than expected.
To make an intelligent investment decision, you need to understand what you're getting into. Of course, you want to grow your money, not lose it. Here's what you need to know about time deposits in the Philippines.
What is Time Deposit?
A time deposit (also known as a term deposit or fixed deposit) is a type of bank account that earns a fixed interest but can't be withdrawn over a specified term or period.
Although a time deposit in the Philippines is a deposit account like regular savings and checking accounts, this bank product differs in terms of its interest-earning potential.
When deciding whether to open a time deposit account or not, there are three things you should consider:
Interest rate -

This represents your earnings when you put your money in the bank for a specific duration. Interest rates differ depending on the bank, holding period, and

the amount

you're willing to deposit.

Holding period -

This refers to the length of time in which you allow the bank to hold your money until its maturity.

Deposit amount -

How much are you willing to set aside for a Philippine time deposit account? See to it that taking out that big of an amount won't hurt your savings, emergency funds, and monthly budget.
How Does a Time Deposit Work?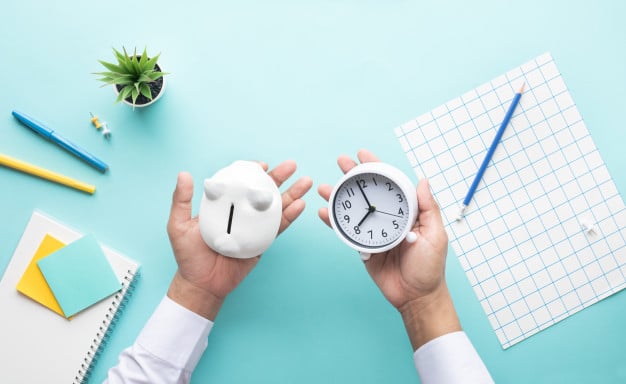 A time deposit in the Philippines allows you to have the bank take care of your money for a period of time. The bank will then lend your deposited money to other customers at a higher interest rate. In return, the bank repays you in the form of earned interest.
For example, if you open a time deposit in the Philippines worth ₱50,000 for one year at 3% interest, you'll earn approximately ₱1,500 for 12 months. When your time deposit matures, your total money in the bank is more or less ₱51,500.
Meanwhile, the bank lends out your ₱50,000 to other customers at an interest rate of 5% per month. The bank earns more or less ₱2,500 monthly, which translates to a total of ₱30,000 worth of profits in a year.
The difference between what the bank earns and pays you for your time deposit interest is the net interest margin.[1] This profitability metric compensates for the risks banks take when issuing money to borrowers and securing your money.
Pros of Investing in a Time Deposit Account
Before putting your money in any time deposit account and locking it in for a while, know its advantages to maximize the benefits.
👍 You Can Invest for as Low as ₱1,000
The required minimum amount to open time deposits in the Philippines ranges from ₱1,000 to ₱100,000, depending on the bank and the specific product it offers.
It's cheapest to open time deposits in AUB, PBCOM, and LANDBANK, where you can make a minimum placement of just ₱1,000.
The highest interest rates for time deposits in the Philippines also have longer terms and require higher minimum placements.
An example of a time deposit with the highest minimum placement and the longest-term option is from Security Bank. The required minimum placement for a peso time deposit is ₱100,000, with the longest-term option of seven years and competitive rates ranging from 2.92% to 4.19%.
👍 Time Deposits are a Safe and Stable Investment Option
Time deposits offer lower risk than other types of investment. Unlike stocks and real estate, they guarantee a return on investment (plus any interest earnings).
Simply put, there's no danger of losing your money in a time deposit. This makes it perfect for conservative investors who want to grow their money but have a low tolerance for risk.
A time deposit is also ideal for capital preservation, especially for senior citizens who can't afford to lose their pension or retirement fund.
👍 Interest Rates are Higher Than Regular Savings Accounts
Most savings accounts yield less than 1% interest. Even high-interest savings accounts in the Philippines earn just a little over 1%.
How much will you earn in a time deposit? It can earn as much as 5% depending on the term and deposit amount. Time deposit rates in the Philippines are higher than interest rates of traditional savings accounts because funds remain on hold for a pre-specified period.
👍 Interest Rates are Fixed and Guaranteed
A time deposit's interest rate doesn't change throughout the lock-in period. Because your rate will remain the same, you can compute how much interest your time deposit will earn, even if market rates begin to drop after you've opened your account.
👍 You'll Get Higher Earnings with a Higher Deposit and Longer Term
Banks in the Philippines have tiered time deposit rates, which increase as the minimum placements go higher and the terms grow longer. For example, you'll get a higher interest rate with a ₱50,000 deposit for a five-year term than a lower deposit of ₱1,000 for only one month.
Thus, the larger the amount you invest for a longer period, the higher your earnings will become.
👍 You Can Receive Interest Payouts
You can still receive interest payments even if you can't withdraw money from your account. Banks release interest payouts every month, quarter, or year through a check or your savings or checking account.
Alternatively, you may receive your interest payment along with your principal (the amount you deposited) when the term ends.
👍 Time Deposits are Available in Foreign Currencies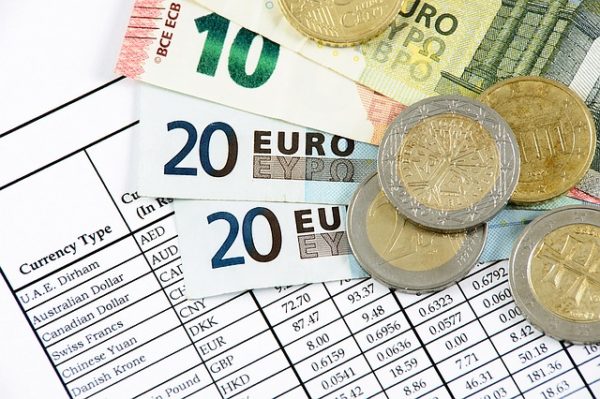 Time deposits in the Philippines are not limited to Philippine Peso accounts. Most banks offer time deposit products in US Dollars. A few, like BPI and Metrobank, have various foreign currencies, including the Chinese Yuan, Japanese Yen, and British Pound.
This option is great for Filipinos, especially OFW families, who receive overseas remittances. You can place the amount straight into your account without converting it to the peso and paying foreign exchange fees.
👍 It's Simple to Set Up and Understand
Opening an account is as easy as opening a regular savings or checking account. You just need to visit your bank of choice, present at least one valid ID, and fill out account opening forms.
However, instead of an ATM card or passbook, the bank will issue a certificate of time deposit that serves as your proof of deposit. This document will also show the account details, such as the term, interest rate, and maturity date.
Time deposit accounts in the Philippines are also easy to learn and understand. Once you open an account, you don't have to learn about it—unlike stocks, real estate, and mutual funds, which require time and effort.
You just have to wait until it matures. You can then decide whether to withdraw your funds or reinvest for another period.
👍 Time Deposits are Insured
Time deposit accounts in the Philippines are insured for up to ₱500,000 by the Philippine Deposit Insurance Corporation (PDIC). This means you'll get your money back if the bank closes down, as the PDIC will pay you deposit insurance.
👍 You Can Borrow Money from Your

Time Deposit Account
Time deposits in some banks, like PSBank, have a credit facility of up to 90% of the total deposit amount. If your time deposit has this feature, you can borrow up to a certain percentage of your total placement.
Cons of Investing in a

Time Deposit Account
Like any investment, a time deposit account also has drawbacks. Here are some that you should be aware of.
👎 Funds are Locked in for 30 Days to Seven Years
Time deposits in the Philippines are suitable for short-term to medium-term financial goals. It's because their lock-in or maturity periods can be as short as one month to as long as five or seven years.
The funds in your account remain with the bank until maturity, unlike regular savings and checking accounts from which you can withdraw anytime. With a time deposit, you can access your money only when its term or maturity period ends.
Depending on your investment horizon, you can withdraw your funds upon your account's maturity or let it continue earning interest for another term, which can be shorter or longer than the original term.
👎 You Can't Place Additional Deposits
Once you've deposited a certain amount in your time deposit account, you can't place extra deposits as you would with a savings or checking account. If you have extra money that you want to invest, you'll have to open a new account or put it in another investment channel.
👎 There's a Penalty Fee for Early

Time Deposit Withdrawal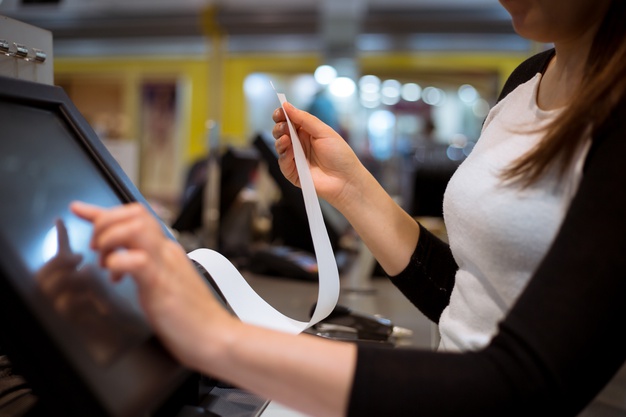 If an emergency comes up, the bank will allow you to make an early time deposit withdrawal. But withdrawing before the maturity date has a consequence: you'll be charged a pre-termination penalty—a percentage (usually 10% to 50%) of the interest earned. Meanwhile, other banks revert to the bank's regular savings rate that's lower than the time deposit rate.
👎 You Won't Have Readily Available Cash For Emergencies
Putting your money in a time deposit account reduces your readily available cash for emergencies. This means you must set aside a separate fund for immediate needs so you won't withdraw your deposit and pay penalties.
👎 There's No Chance of Earning Higher Within the Lock-In Period
Interest rates for time deposits are fixed from when you open an account until maturity. These rates aren't affected by market conditions and won't allow you to earn more if the market becomes more favorable. You're stuck with your lower rate.
👎 Earnings are Taxed
Is time deposit taxable? Yes, time deposit accounts in the Philippines aren't exempt from government-required taxes (except for accounts with a term of five years or longer). A 20% final withholding tax and a documentary stamp tax (₱1.50 per ₱200) are deducted from the interest earnings.
However, most banks don't charge any upfront or ongoing service fees on their time deposit products.
Are Time Deposits Worth It?
Time deposits offer higher interest rates compared to other regular bank products. However, when deciding whether it's worth having or not, consider the length of time and the penalties entailed with early agreement termination.
If you're planning to open a time deposit account, remember that this bank product is best if you:
Have several sources of income to draw money from instead of pre-terminating your time deposit account

Have already saved for emergencies

Are not looking at withdrawing your money for a long time

Have sufficient cash on hand to pay for your basic needs

Are setting aside money for a long-term goal

Agree to the time deposit's terms and conditions

Accept all fees and charges entailed with the account
How to Compute Time Deposit Interest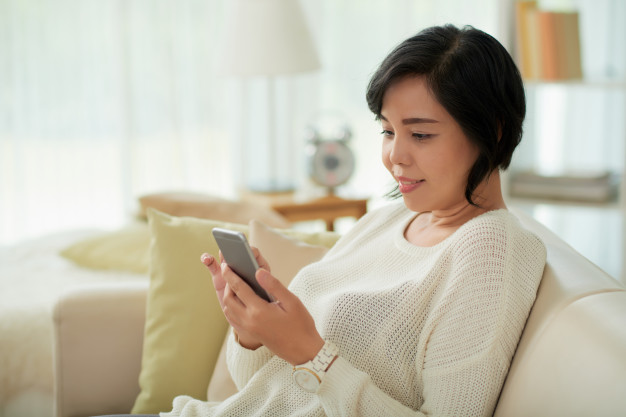 Knowing how to compute the interest in a time deposit account will help you decide which bank to open one with.
For example, let's say you have an initial deposit of ₱100,000, which will be locked in for 60 days at 3% interest. The BPI and PSBank time deposit calculators use the same time deposit formula:
Deposit amount x 3% x (60 days/365 days) x 0.80%
Take note that we can only use 0.80% because we already deducted the 20% withholding tax imposed on time deposit accounts.
₱100,000 x 3% x 0.164 x 0.80%

₱3,000 x 0.164 x 0.80%

₱492 x 0.80%

₱393.60 = interest earned for 60 days
Try using an online time deposit calculator in the Philippines. Security Bank[2] has one that you can use for free.
What are the Fees and Charges of a Time Deposit?
A time deposit account can be more profitable compared to regular savings accounts. However, it also comes with fees and charges you should be ready to cover. The fees may vary depending on the bank.
Documentary stamp - ₱1.50 for every ₱200

Withholding tax for interests earned - 20% for Peso account and 15% for Dollar account

Pre-termination fees within

First half of your term (short-term) - 25% of the agreed interest rate

Second half of the term (short-term) - 50% of the agreed interest rate

Before five years (long-term deposit) - 5% final tax

Before four years (long-term deposit) - 12% final tax

Before three years (long-term deposit) - 10% final tax
Note: Most time deposit accounts in the Philippines will not be subject to fees and penalties if terminated within seven days after account opening.
What is the Best Bank for Time Deposits?
Top banks in the Philippines offer time deposits with different terms and interest rates. The best bank for time deposits is one that works best for you and meets your savings goals and requirements.
To help you decide, here's a list of banks that offer time deposit accounts in the Philippines, plus their minimum placement amounts, terms, and interest rates.
Bank Name
Minimum Placement Amount
Term
Interest Rate
AUB
₱1,000
Minimum of 30 days
Based on prevailing bank rates
LANDBANK
₱1,000
Minimum of 30 days
Based on bank rates, terms, and amount
PBCom

₱1,000 for Regular Time Deposit
₱50,000 for Sure Earner Time Deposit
US$1,000 for Dollar Time Deposit

30, 60, 90, 120, 180 or 360 days
5 years and one month

3% to 3.875%
China Bank
₱5,000
90 days
Contact the nearest China Bank branch for prevailing interest rates
RCBC
₱5,000 or ₱100,000

30 days to one year
Two to four years
Five years + one day

0.5% to 1.375%
1.625% to 2.25%
2.25% to 2.5%

China Bank Savings

₱5,000 for Easi-Earn Time Deposit
₱50,000 for Easi-Earn High Five
US$500 for US Dollar Time Deposit

30, 60, 90 days up to less than one year
Five years

Based on prevailing bank rates
PSBank

₱10,000 for Peso Time Deposit
₱50,000 for Peso Prime Time Deposit
US$1,000 for FCDU Time Deposit

Below 30 days, and 30, 60, 90, 180, and 365 days
Five years
One, two, three, six, and 12 months

PNB
₱10,000
29 days to five years
0.125% to 1.3%
Metrobank
₱10,000
One to 12 months
Up to 3.5% per annum
BPI
₱50,000
35, 63, 91, 182, and 365 days
0.25% to 0.75%
UnionBank
₱50,000
30 to 360 days
0.625% to 1.25%
Security Bank
₱100,000
30, 60, 90, 180, 360 days, 2 to 5 years and 7 years
2.92% to 4.19%
Read more: Where Can I Invest My 1,000 Pesos? 9 Affordable Investments to Consider
How to Open a

Time Deposit Account

in the Philippines
Opening a time deposit account is simple. Choose a bank, prepare the requirements, and ensure you have an initial deposit. Make sure you're okay with the fact that the money you deposit can't be withdrawn for a while.
As for the initial deposit or minimum placement, it depends on the bank you choose. As mentioned, the minimum amount for a time deposit can be as low as ₱1,000 to as high as ₱100,000.
From there, select your lock-in period or the length of time you want your money to remain in the bank.
What are the Requirements to Open a

Time Deposit Account

?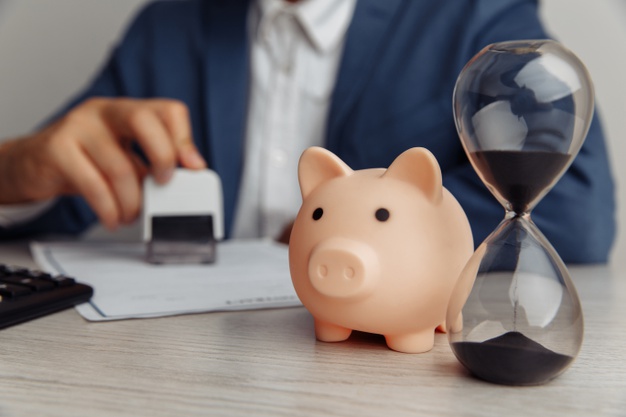 Opening a time deposit account is similar to opening a savings account. Although the requirements vary depending on the bank, here are some of the primary documents[3] you need to prepare:
Type
Basic Requirements
Individuals

2 valid IDs

2 copies of your most recent 1x1 ID photo
TIN or Tax Identification Number

Sole Proprietor

Business Name Registration from the Department of Trade and Industry (DTI)

Original Application for Registration
2 valid IDs of the account holder

Association/Organization

Association Agreement

Constitution

Partnership

2 valid IDs of account signatories

Certificate of Partnership
Registration Certificate from the Securities and Exchange Commission (SEC)

Cooperatives

Certificate of Registration with the Cooperative Development Authority

Authority to open a bank account
Articles of Cooperation and By-Laws
Authorized signatories and their extent of authority

Corporation

Articles of Incorporation

Registration Certificate from the Securities and Exchange Commission (SEC)
Corporate By-Laws
Board Resolution duly notarized proofs of: Authorization to open a bank account, list of signatories and valid IDs of the signatories
FAQs on

Time Deposit Accounts
1. Is a time deposit an asset?
Yes, a time deposit is an asset that can be classified under long-term investments. Even if the money is locked away in the bank for a fixed period, it can be turned into cash when it matures. In your balance sheet, it's listed as an asset.
2. Is a time deposit considered cash?
Yes, you can withdraw from your time deposit account if you need cash. However, you'll have to pay the penalty fees and lose the promised interest rate. If you can, wait for your time deposit to mature before making any withdrawals.
Further reading:
Final Thoughts
Educating yourself about savings and investment products like a time deposit account is an excellent way to start your investment journey. Understand how time deposits affect your finances and learn how to compute time deposits so you can make more informed and profitable financial decisions.
This type of investment is a good option if you're looking for more than just safekeeping your money. But if it isn't aligned with your financial goals, explore other higher-yielding investment tools such as stocks, bonds, mutual funds, and UITFs.

Sources:
DISCLAIMER: The opinions expressed by the writer are theirs alone, and do not reflect the opinions of Moneymax and/or its affiliates or any employee thereof. Neither Moneymax or its affiliates are responsible for the accuracy of any of the information supplied by the guest writer. The opinions expressed in this blog are for general informational purposes only and are intended to provide education about the financial industry.
Nothing in this blog constitutes investment or financial advice or any recommendation that any security, portfolio of securities, investment product, transaction or investment strategy is suitable for any specific person. This material does not take into account your personal circumstances, finances, goals and/or objectives; all of which are unique to you. Readers must make an independent decision regarding investments or strategies mentioned on this blog or elsewhere on www.moneymax.ph. We strongly consider seeking advice from your own financial or investment adviser before taking any action. We do not make any representation or warranty as to the accuracy, completeness or correctness of the information set out in this article.