The effects of climate change are real. We experience them globally with more intense storms, heat waves, drought, rising sea levels, warming oceans, and melting glaciers. The result? Loss of lives, properties, communities, and livelihoods.
Sadly, the effects of climate change will only get worse and more devastating in the future, unless we start doing our part in supporting green companies and their green projects, such as green investments.
What exactly are green investments, and why should we care? Keep reading to learn more.
But First, What is Green Finance?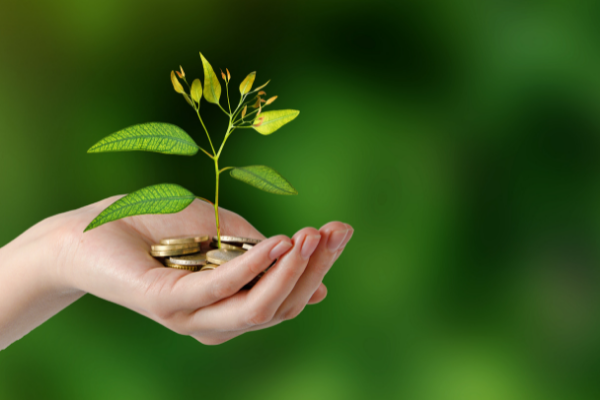 Green finance isn't a new term. In fact, its roots go back as far as the 1970s. However, it was only in 2015 that it reached the critical threshold when the Sustainable Development Goals and the Paris Agreement were launched.[1]
The simplest definition of green finance is any structured financial activity that's been created to ensure a better environmental outcome.[2] This can be financial services or products such as investments, loans, or debt mechanisms, which encourage and support environment-friendly projects, or any financial activity that reduces the impact on the climate. It can even be a combination of both.
The goal of green finance is to promote green activities and eco-friendly projects that are also economically friendly. Furthermore, it seeks to ensure that green investments are given priority over regular investments, which only promote unsustainable growth patterns.
Read more: Investments for Beginners: Find the Right Investment for You
What are Some Examples of Green Finance Products?
There's a wide range of green finance products and services, and they're categorized into banking, investment, and insurance products. But debt and equity are the most prominent financial instruments.
How Do Green Investments Work?
Green investing means investing in environmental companies or businesses that are environmentally friendly and getting a decent return for it.
For example, investing in eco-friendly companies that promote responsible waste management, or projects and initiatives that aim to reduce pollution or lower greenhouse gas emissions.
There are quite a lot, but here are some of the most common green finance projects in the world right now:
Renewable energy
Energy efficiency
Pollution prevention and control
Biodiversity conservation
Sustainable use of land and natural resources
Green investments can also mean green lending, which is providing funding to sustainability projects. It can be green equity investments as well, wherein you buy shares in companies that help preserve and protect the planet.
Read more: To Invest or To Save: What Should I Do With My Money?
Green Finance Structure in the Philippines
In the Philippines, the green finance structure focuses on two things: green financial instruments and green facilities and solutions.
The Philippines is committed to reduce the risks and the impact of climate change on the country and on the economy while also increasing revenue generation. Moreover, the Philippine government is working on green facilities and solutions to finance various environment projects and natural resources management.
Green Finance Initiatives in the Philippines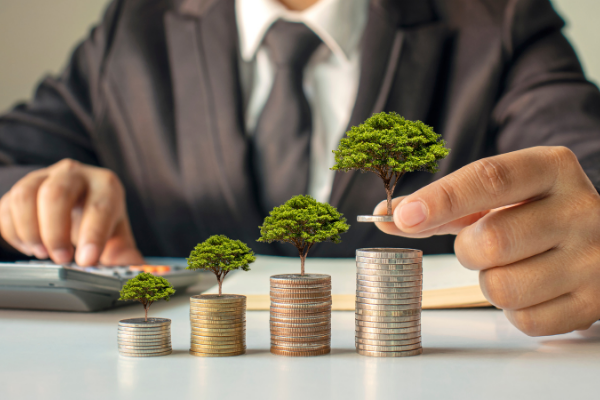 With that, some of the country's leading financial institutions have started implementing their own sustainable energy projects in support of green finance in the Philippines.
Bank of the Philippines Islands (BPI) developed a Green Finance Framework that highlights its commitment to fund projects with clear environmental benefits.[3]
RCBC also launched the first Green Bond from the Philippines under the ASEAN Green Bond Standards, which raised ₱15 billion. It raised another ₱24 billion with its first peso-denominated Sustainability Bond under the ASEAN Sustainability Bond Standards in the latter part of 2019.[4]
The Land Bank of the Philippines (LBP) implemented the Climate S.M.A.R.T. (Synergistic, Mitigation, Adaptation, Resiliency, and Transformation) Financing Program.[5]
The Development Bank of the Philippines (DBP) also has a Green Financing Program to support its objectives of protecting the environment and contributing to the Philippines' green growth strategy.
Even the Department of Finance is boosting its efforts to reduce and eliminate climate change through the following:
Formulation and implementation of green projects by the local government units
Elimination of plastic pollution
Strengthening and supporting financial markets so that green financing will flourish
Partnering with the UK and Northern Ireland governments to facilitate and improve green finance and energy efficiency
What are the Benefits of Green Investments?
Promoting green investments on a massive scale means that green projects and environment-friendly initiatives are the priority.
Moreover, focusing on green investments fosters transparency and promotes a regular flow of investments to various environmental objectives. As a result, more jobs will be created and more business opportunities will open up.
The most important benefit, of course, is achieving better living conditions for people without further destroying the planet. Just think―your money is helping save the environment!
What are the Drawbacks of Green Investments?
This type of investment isn't without challenges. For one, a long-term green investment won't work if you're looking at investments with a short-term horizon.
Also, green investments aren't always black and white. There will always be the issue of aligning a company's financial and environmental objectives. Some companies may also just be riding the trend, capitalizing on the social interest on climate change, and appearing green just to attract investors and keep customers.
Read more: From Short to Long-Term Goals: Your Options for the Best Investment in the Philippines
So Why Do We Need to Support Green Investments?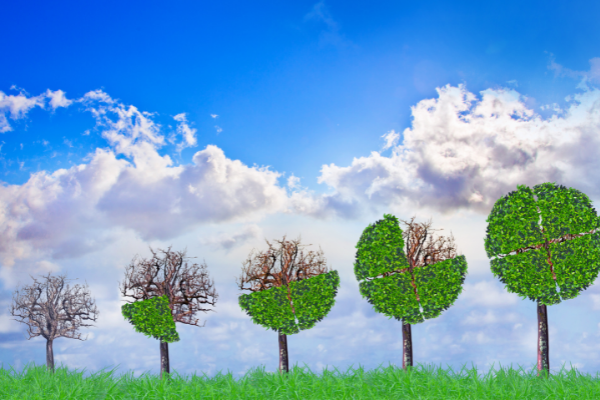 Simply put, green investments are important because they can help create a better world. When investors put their money in projects or businesses that positively affect the environment and influence the society, then we're building a more sustainable future.
Final Thoughts
The world is taking the fight against climate change very seriously. This is why green finance is set to grow as the Philippines works to meet the Paris Agreement by reducing our own greenhouse gas emissions by 75% from its 2015 levels by the year 2030.[6]
As a prospective green investor wanting to build your green portfolio, make sure to do your own research on green investments first. Check their prospectus to see if the companies fit the "green" definition.
And even if green investing won't stop climate change in its tracks, putting your money in organizations that build better and greener projects is already a big deal. Your investment, no matter how small, can really help change the world for the better.
This article also appeared in the Manila Times.

Sources: