"Where can I invest my 1,000 pesos?"
If you don't have a lot of cash right now but want to start investing, can you still invest a small amount like PHP 1,000 and make it grow? The answer is a big YES.
There are investments for beginners and many other possible investments for different risk appetites. It's really up to money-savvy Filipinos like you to find these investments and take advantage of them.
Where Can I Invest My 1,000 Pesos? 8 Cheapest Investments in the Philippines
If you have PHP 1,000 in your wallet or savings account right now, don't spend it just yet. Check out these cheap investments in the Philippines first!
Mutual Funds
Minimum additional investment: PHP 1,000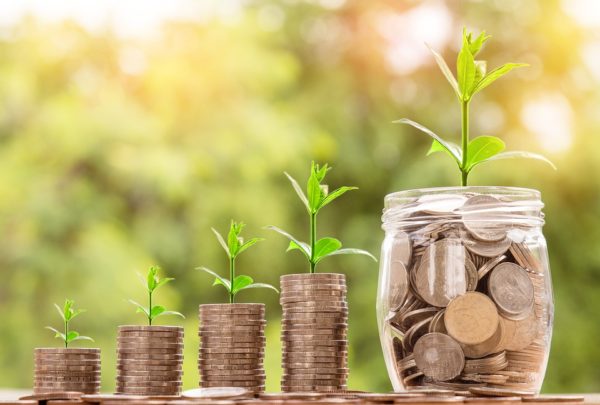 A mutual fund pools your money with multiple investors into a bigger fund, which will then be invested in bonds, stocks, or money market funds. The funds are managed by a specialized mutual fund company where your shares are managed by a fund manager. The Securities and Exchange Commission (SEC) regulates mutual funds companies in the Philippines.
Ideal for: Low to high-risk investors with long-term financial goals
Mutual Fund Investing Advantages
Mutual funds are among the best investments in the Philippines, especially if you're a beginner and have no time and expertise to monitor your fund's performance.
The bigger your investment and the longer you invest, the higher profit you'll get.
A professional fund manager from the mutual fund company of your choice will grow your money and make investment decisions for you.
Most mutual funds require a minimum initial investment amount of PHP 5,000. But you can make additional investments for a minimum of PHP 1,000. Check out SunLife, ATRAM, and PhilAm which offer some of the most affordable mutual fund investments in the Philippines.
Mutual Fund Investing Risks
Investments may go up or down, so returns are not guaranteed. At some point, you could lose some funds on your investment.
Unit Investment Trust Fund (UITF)
Minimum investment: PHP 1,000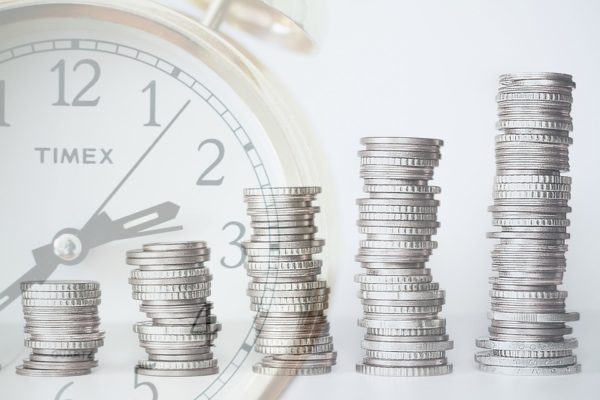 You can also invest your PHP 1,000 in a Unit Investment Trust Fund. A UITF is an open-ended pooled investment fund handled by a fund manager. It's quite similar to a mutual fund. The only difference is that UITFs are offered by banks and regulated by the Bangko Sentral ng Pilipinas (BSP).
Ideal for: Low to high-risk investors with long-term financial goals
UITF Investing Advantages
Your money will be managed by a professional, so you won't have to monitor the market daily.
You'll invest in high-yielding assets that are traditionally available only to institutional investors.
To buy and withdraw UITF units, just request for a withdrawal, and the bank will credit your money to your settlement account.
You can invest for as low as PHP 1,000. Check out the UCPB Philippine Index Equity Fund or the ATRAM Asia Equity Opportunity Feeder Fund to get started.
UITF Investing Risks
Just like mutual funds, returns for UITF are also not guaranteed. Prepare to lose some funds from your investment.
Stocks
Minimum investment: PHP 1,000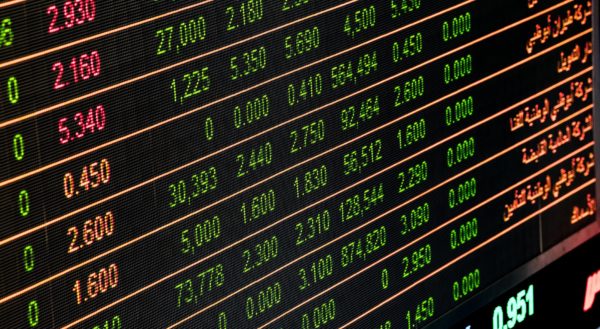 If you want to take your investment game a notch higher, you can also invest in stocks. Joining the stock market[1] in the Philippines means buying stocks of a publicly listed corporation and becoming one of its part-owners or shareholders. You'll earn when the company performs well, and you'll lose if they perform poorly.
Ideal for: High-risk investors with long-term financial goals
Stock Investing Advantages
Investing in stocks yields high earnings when you buy stocks of a company at a low market price and then sell them later at a higher price.
You'll have easy access to funds, which can be cashed in or out through your broker during trading hours.
To open a stock trading account, you'll need only at least PHP 1,000. COL Financial offers one of the most affordable stock market investments in the Philippines with its COL Easy Investment Program.
Stock Investing Risks
Stocks are a high-risk investment because prices tend to rise and fall rapidly. If the market price goes down, you'll lose funds. However, you can limit risk by putting your money in different stocks and allocating only a portion of your income to stock investing.
Time Deposit
Minimum investment: PHP 1,000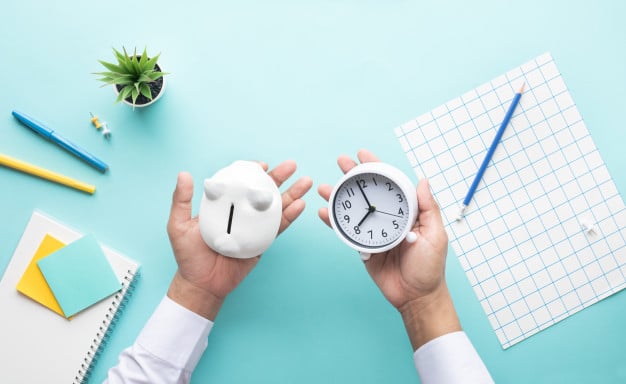 If you have PHP 1,000, you can put it in a time deposit and let it earn a fixed interest over a specific period or term. Usually, the lock-in period can be less than or more than a year, but longer periods require higher placement amounts.
Ideal for: Low-risk investors with short to medium-term goals
Time Deposit Advantages
Time deposits are a safe and stable investment option, and they're insured.
Interest rates are fixed and guaranteed, and they're higher than the interest rates of regular savings accounts.
It's also very simple to understand and quick to set up.
Time Deposit Risks
TIme deposits have lower interest rates than mutual funds, UITFs, and even the Pag-IBIG MP2 and SSS PESO Fund.
Pag-IBIG MP2 Savings Program
Minimum investment: PHP 500
The Pag-IBIG MP2 is another budget-friendly investment option for Filipinos. You can start investing for as low as PHP 500 a month. Enjoy government-guaranteed savings and up to 7% annual dividend rate. Moreover, there's no limit to how much you can invest. After five years, your MP2 savings will mature and you have the option to withdraw your savings.
Ideal for: Pag-IBIG members with low income or who have never dabbled in investments before
SSS PESO Fund
Minimum investment: PHP 1,000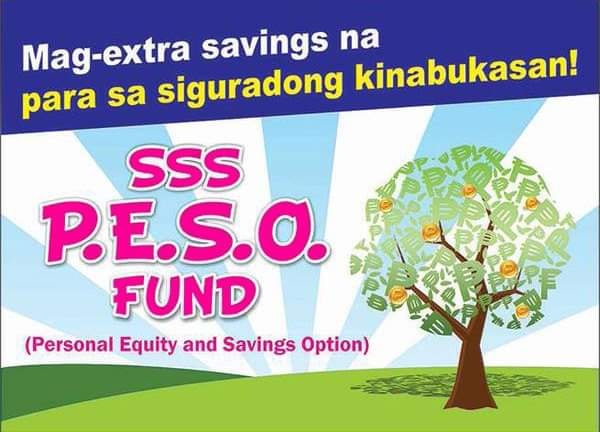 For just a minimum of PHP 1,000 every month, you can invest in the SSS PESO Fund. Just like the Pag-IBIG MP2 Savings Program, you can withdraw your funds in the SSS PESO Fund in five years. However, you can only withdraw up to 35% of your savings (the other 65% can be withdrawn when you reach 60 years old or when you file for total disability or retirement with the SSS). There will also be corresponding fees when you withdraw your funds within the five-year retention period.
Ideal for: Filipinos who are SSS members and first-time investors with low income and looking for low-risk investments
Pag-IBIG/SSS Investment Program Advantages
The initial investment for the Pag-IBIG MP2 Savings starts at PHP 500, while the SSS PESO Fund starts at PHP 1,000. Both are very affordable for an investment vehicle.
Since they're both regulated by the government, there's a slim chance of losing your savings.
Registration is a breeze as long as you're already a Pag-IBIG or SSS member. Monthly payments are not required, and you won't be penalized for late payments.
If you're worried about investment scams, then these government funds are perfect since they're already well-vetted.
Pag-IBIG/SSS Investment Program Risks
Your dividends will depend on the financial performance of Pag-IBIG and SSS as a whole, so expect some inconsistent earnings.
Read more: Pag-IBIG MP2 vs. SSS PESO Fund: Which is the Better Savings Program for You?
GInvest
Minimum investment: PHP 50

But what if you can afford to invest only less than 100 bucks? Can you still start your investment journey? With GInvest, you definitely can!
How does GInvest work? GInvest[2] by GCash allows anyone with a smartphone to start their own investment. Just go through the account verification process, make an initial investment (minimum of PHP 50), and cash in or cash out with your GCash wallet. You can find more GInvest tutorials and FAQs by visiting the GInvest Help Center.[3]
Ideal for: First-time investors with low income, college students, anyone with a smartphone with different risk appetites/profiles based on the Risk Profile Questionnaire
GInvest Advantages
You can invest for as low as PHP 50, the lowest initial investment out there.
No need to worry about submitting documents or maintaining a balance. Just register and invest.
You can add to your investment easily with just a few clicks.
Since it uses the GCash app, you can manage all of your investments online.
There's no minimum holding period in GInvest, which means you can make a GInvest withdrawal anytime.
GInvest Risks
Technically, the risks are low to none since you're investing low amounts of money. It's the perfect way to introduce investments for beginners.
Read more: Best Investments for Every Risk Appetite
Investa
Minimum investment: PHP 1,000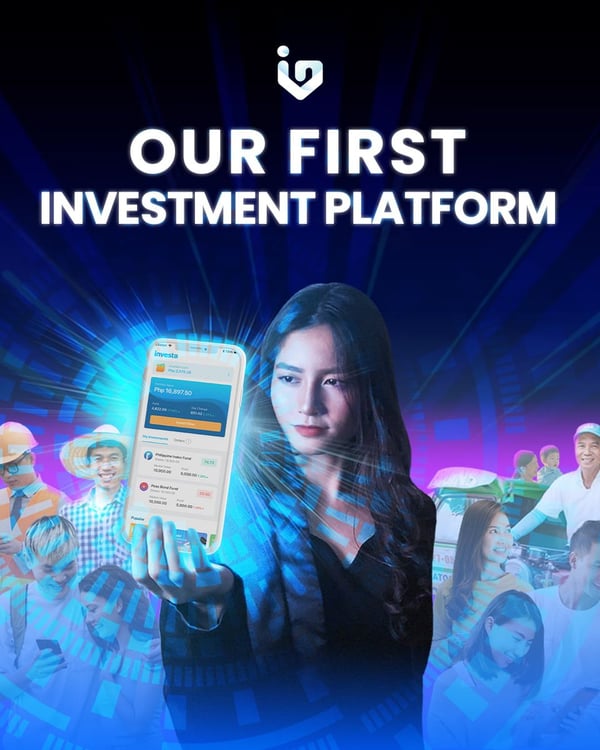 Hailing itself as the investment platform for all Filipinos, Investa received its official Mutual Fund Distributor License from the SEC last August 3, 2021.[4] Along with this, Investa has also launched its official investment app[5] that will soon be available for download at the Google Play Store, Apple App Store, and Huawei App Gallery.
Through this investment platform, you can start investing for just PHP 1,000. To educate Filipinos about the world of investing, Investa has its own website called Investagrams[6] where potential investors can learn about stock market strategies, virtual trading, and analytic tools with a community of fellow stock market enthusiasts.
Ideal for: Newbie investors looking for low investments
Investa Advantages
You can explore Investa's website and get information about investing for free. Also, you can experience investing before you do the actual investing through virtual trading.
Get access to free tools, analyses, calculators, screeners, and more.
Investa Risks
It's a fairly new investment platform, so people may not know a lot about it just yet.
Read more: Achieve Your Goals with These 7 Best Investments
Final Thoughts
Thanks to these inexpensive investments in the Philippines, your PHP 1,000 can easily grow to any amount you want. If you're feeling lucky, you can even combine these investment vehicles to form a diversified portfolio and minimize risks.
Don't be discouraged by your low capital. What matters more is that you're already taking the first step towards financial freedom. Do it as soon as you can—right after you read this article even—so you can make the most out of your investments.

Sources:
DISCLAIMER: Information published on this blog or elsewhere on www.moneymax.ph should be used for general information purposes only and does not constitute investment advice, performance data or any solicitation or recommendation that any security, investment product, transaction or investment strategy is suitable for any specific person. This material does not take into account your financial situation, risk tolerance level, investment experience or objectives; all of which are unique to you. Before acting on information on this blog, we suggest consulting an independent professional to advise you on the risks of any decision and the extent of any exposure to loss.