Micro, small, and medium enterprises (MSMEs) are among the hardest-hit sectors during the COVID-19 pandemic. It's literally a chain of unfortunate events, from temporary shutdowns and mass layoffs to depleting cash reserves.
MSMEs that provide essential services and commodities operate as usual, even with a reduced workforce and work hours. However, MSMEs in other industries continue to be affected by the pandemic. The negative implications keep growing. Business continuity and recovery plans also keep changing.
What should Filipino entrepreneurs do to keep their businesses afloat in these difficult times?
From cost-cutting measures to MSME loans in the Philippines, here are some ways to get your business back on track during and after the COVID-19 pandemic (and any crisis in the future).
MSME Loans and Other Ways to Save Your Business from a Pandemic
1. Find Ways to Cut Costs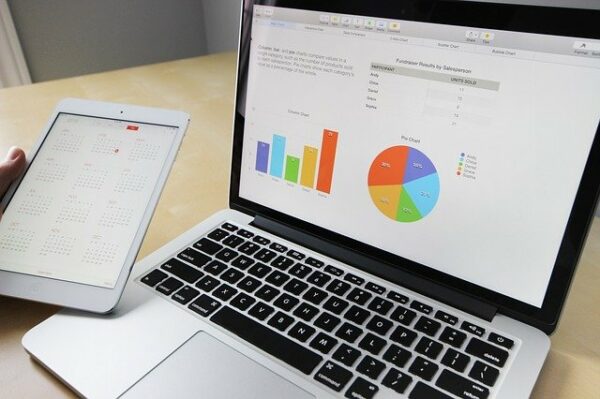 How has the pandemic affected your business? Do a financial check-up to find out the real extent of the damage. This way, you can also develop a proper recovery plan.
Review your financial statements and compare your current cash flow, sales, and profits to last year's data. This will give you a clear idea of how much your business has gone down (or maybe up). You might realize it isn't as bad as you expect, or you might need to ramp up your funding to get through the crisis.
Take a look at your business expenses to help maximize your revenues and minimize your losses. What are your most important and urgent expenses? Which costs can be reduced, deferred, negotiated, or avoided without compromising quality?
There might be certain business costs that you're excessively spending on. For example, office rent and utilities can drain your finances. Consider using a co-working space (for when the pandemic or quarantine is over) with cheaper and flexible payment terms. Or set up a work-from-home arrangement for your employees.
If you've been planning to expand your business, consider putting it on hold. Your priority right now is to overcome the crisis by operating on a lean budget.
Read more: If I Get COVID-19, How Much Do I Need to Pay?
2. Negotiate Your Debts and Payments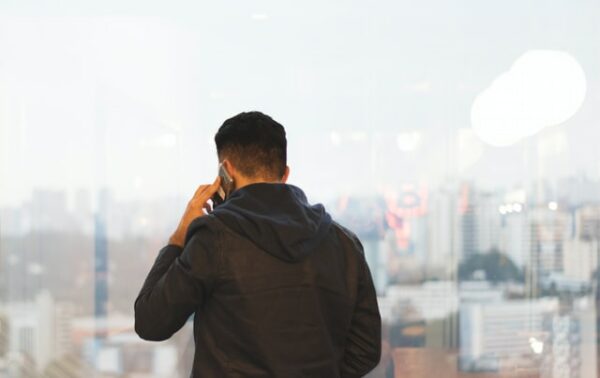 Reach out to your lessors, suppliers, lenders, and anyone you have to pay in the next few months. See if you can defer your payments, get a discount, or extend your grace period. They might provide you with options to help you spread out your business costs.
If you're negotiating with other micro and small entrepreneurs, consider that just like you, they need to keep their business afloat. Work together to come up with a win-win solution.
3. Secure Funding Through MSME Loans
If you're having cash flow problems, you may also look for funding options such as MSME loans. There are government programs that help MSMEs recover from the pandemic. Businesses that produce or sell food, medical supplies, and other essential goods and services are also prioritized for financial support.
MSME Loans in the Philippines and Other COVID-19 Financial Assistance Programs for Micro and Small Businesses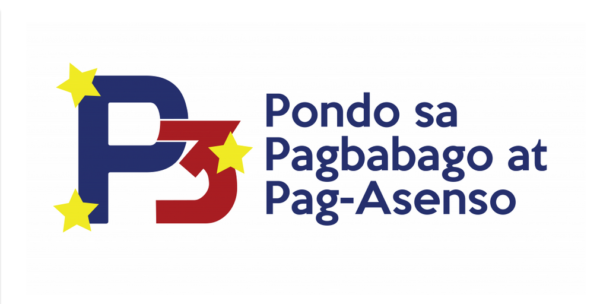 1. Pondo sa Pagbabago at Pag-asenso (P3)
Who can apply: Microenterprises operating for at least one year with asset size of up to PHP 3 million
Loan amount: PHP 5,000 to PHP 200,000
Interest rate: Up to 2.5% per month
How to Apply for a P3 Loan
To file your P3 Loan application,[1] submit the following requirements to the nearest partner microfinance institution (MFI) or credit delivery partner of Small Business Corporation (SB Corp):
Accomplished application form (can be obtained from the MFI)
Barangay/Municipal Business Permit
Photocopy of any valid government-issued ID
ID photo
DTI Certificate of Business Name Registration (for loan application exceeding PHP 50,000)
2. Agricultural Credit Policy Council (ACPC) Loan Programs
The Agricultural Credit Policy Council[2] by the Department of Agriculture aims to help small farmers and fisherfolk affected by COVID-19. Under its KAYA, ANYO, and SURE COVID-19 programs, MSMEs can borrow working capital to keep their agri-fishery businesses running.
A. Kapital Access for Young Agripreneurs (KAYA) Loan Program
Who can apply for the KAYA Loan Program:
Agripreneurs aged 18 to 30 years old
Graduates of an agri-fishery-related diploma or training course
Registered in the Registry for Basic Sectors in Agriculture (RSBSA) or the Farmers and Fisherfolk Enterprise Development Information System (FFEDIS)
KAYA Loan Program Benefits:
Loan amount of up to PHP 500,000
Payable up to 5 years
No interest
KAYA Loan Program Requirements:
Government-issued photo-bearing ID
Accomplished loan application form
Simple business plan
Certificate of Agri-Fishery Related Course/Training

B. Agri-Negosyo (ANYO) Loan Program
Who can apply for ANYO Loan Program:
Sole proprietors
Partnerships
Corporations
Associations
Cooperatives
ANYO Loan Program Benefits:
Loan amount of up to PHP 300,000 for eligible individuals / PHP 15 million for registered MSEs
Zero interest
No collateral
Loan tenor of up to 5 years
C. SURE COVID-19 for Micro and Small Enterprises (MSEs)
Who can apply for SURE COVID-19: Agri-fishery based enterprises
SURE COVID-19 Program Benefits:
Loan amount of up to PHP 10 million
No interest
Loan tenor of up to 5 years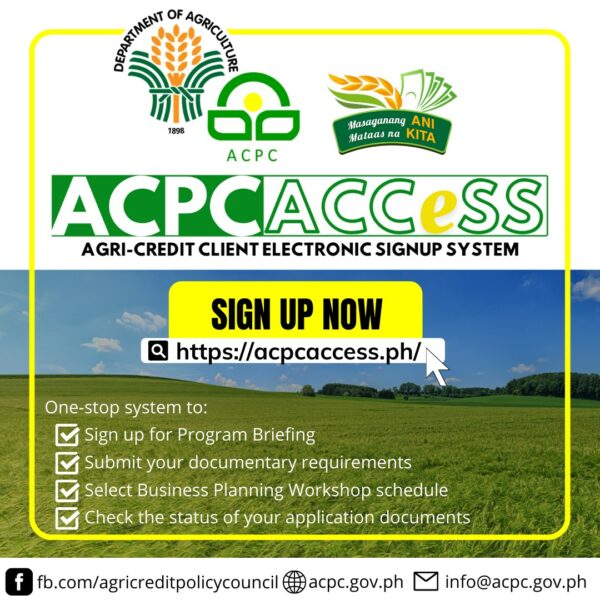 To learn more about these financing programs, visit the ACPC-ACCESS website.[3]
3. Livelihood Seeding Program/Negosyo Serbisyo sa Barangay
Who can apply: Micro entrepreneurs affected by the COVID-19 pandemic
Livelihood Seeding Program Benefits:
PHP 5,000 to PHP 8,000 financial assistance
Enterprise development training
Business counseling/mentoring
How to Apply for the Livelihood Seeding Program
To avail of this government assistance,[4] go to your barangay/city/municipal hall to express your interest and inquire about how to join the program. You may send an inquiry to bsmed@dti.gov.ph.
4. DOLE Integrated Livelihood/Kabuhayan Program
Who can apply: Vulnerable and marginalized groups (senior citizens, PWDs, solo parents, etc.) whose means of livelihood has been affected by the pandemic
Kabuhayan Program Benefits:
Financial assistance of up to PHP 15,000 for growing and existing businesses or up to PHP 10,000 for rebuilding a business suffering from reduced profit due to the COVID-19 crisis
PhilHealth, SSS, or micro-insurance contribution for the first three months
Technical assistance on growing the business
How to Apply for the Kabuhayan Program
Submit a Kabuhayan[5] application form, business financial plan, or project proposal to any DOLE-accredited co-partner in your area.
5. Bayanihan CARES Program
The Bayanihan CARES Program[6] is a COVID-19 refinancing program that helps MSMEs bounce back from the effects of the pandemic. It offers no collateral and no interest loans for MSMEs who have been operating for at least a year. Under this program, MSMEs can also sign up for the HEROES Program or the CARES for TRAVEL program.
A. HEROES Program
Who can apply: Returning Overseas Filipino Workers (OFWs) affected by the pandemic who want to put up their own business
HEROES Program Benefits:
Loan amount of up to PHP 100,000
One year grace period
No collateral
No interest
How to Apply for HEROES Program:
Sign up[7] and complete the one-day training by Philippine Trade and Training Center (PTTC).
After your training for the HEROES Program,[8] submit the following requirements:
Scanned copy of passport
Video presentation (Creating this will be taught in the PTTC training.)
Business model canvas (for loan amounts of more than PHP 50,000)
Then proceed to the HEROES online loan application[9] and fill out the form.
Read more: Bayanihan 2 Loan Extension and Grace Period: What Borrowers Should Know
B. CARES for TRAVEL (Tourism Rehabilitation and Vitalization of Enterprises and Livelihood)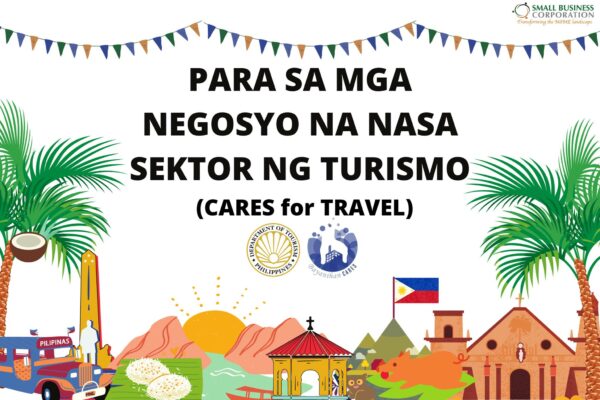 Who can apply: Filipino-owned, Department of Tourism-accredited MSMEs operating for at least one year
CARES for TRAVEL[10] Benefits:
Loan amount of up to PHP 5,000,000
One year grace period
No collateral
No interest
CARES for TRAVEL Requirements:
For those who have a BIR-filed financial statement, submit the following documents:
BIR-filed financial statements for 2018 or 2019
Government-issued ID
Bank or electronic money account number
Corporate Secretary Certificate (for partnerships and corporations)
For loan applicants without BIR-filed financial statements, the requirements are as follows:
Government-issued ID
Bank or electronic money account number
Corporate Secretary Certificate (for partnerships and corporations)
Photos or videos of your business as proof of its financial status/condition
2019 or 2020 Barangay and Mayor's Business Permit
How to Apply for CARES for TRAVEL:
Create an account on www.bayanihancares.ph and fill out all the necessary information.
Verify your email address by logging in to the email account that you registered on the Bayanihan Cares website.
Complete the pre-registration form.
Click on "Apply for a Loan" and attach the required documents.
Select "Tourism" under "What are you applying for?" and enter your DOT accreditation number.
Read the Confirmation Waiver, click on "I Agree," and then submit.
Download a copy of your loan application form for your reference. Your loan application will go through credit information, business information, and financial performance assessments before getting approved. After which an email will be sent to you regarding the results of each assessment.
6. SETUP Small Enterprise Technology Upgrading Program (DOST)
Who can apply: Wholly Filipino-owned MSMEs existing for at least 3 years in any of the following priority sectors:
Food Processing
Furniture
Gifts, decors, handicrafts
Agriculture / Marine / Aquaculture
Metals and Engineering
ICT
Pharmaceuticals, health and wellness products
SETUP Benefits:
Infusion of new and advanced technologies
Seed funds to acquire technology or upgrade equipment
Technical training, advisory, and consultancy services
Database information system
Support in product design, testing, and calibration
Some of the requirements you'll need to prepare include:
Letter of intent
Comprehensive project proposal
Accomplished 'Application for Technology Needs Assessment' Form
Copies of business permits and licenses
Certificate of registration of business name
Financial statements for the last three years
Check the full list of requirements and learn how SETUP[11] can help your business in this pandemic by visiting the DOST website.
Related: Unemployment Benefits and Other COVID-19 Government Assistance Schemes
4. Join Online Forums for SMEs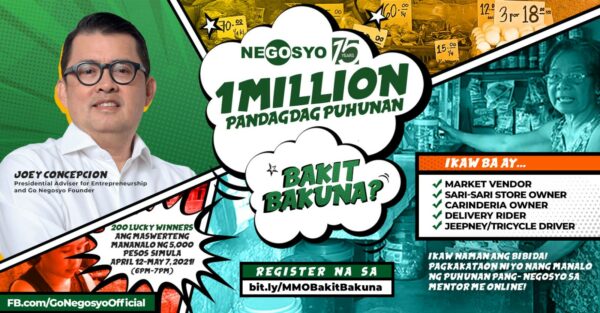 Take advantage of free online learning resources for entrepreneurs during your downtime. By attending online discussions on business issues and solutions, you can pick up lessons and best practices for surviving the COVID-19 crisis.
Non-profit organizations such as Go Negosyo and Association of Filipino Franchisers Inc. (AFFI) have been conducting online forums, podcasts, and mentoring sessions that tackle different concerns that MSMEs face during the lockdown.
Moreover, the Department of Trade and Industry regularly holds free webinars, workshops, and Q & A sessions on its Facebook page[12] as part of its ongoing initiatives to help MSMEs during this pandemic.
Check out the topics and schedules for online live sessions on their respective Facebook pages.[13]
5. Shift to Digital Operations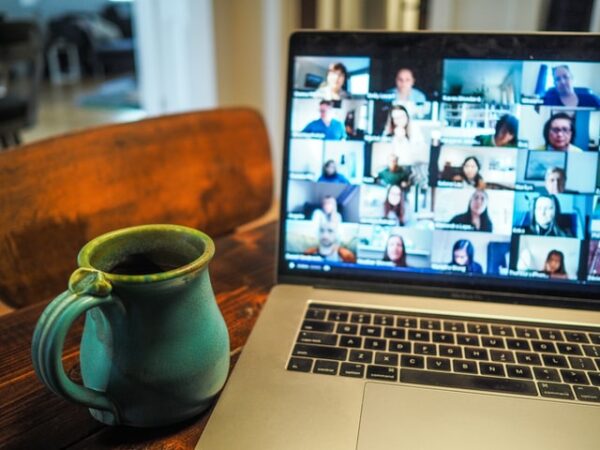 Your customers are staying at home and glued to their mobile devices most of the time. This could be what the new normal might look like post-lockdown.
Think of creative ways to adapt to changing market trends. What can you do to provide value to your customers during and after the pandemic?
Offer your product or service online. Turn your physical store into an online business. You can accept orders online through social media or e-commerce platforms. If you're selling a service (e.g., tutoring, yoga classes, etc.), you can bring it to your clients through video conferencing apps like Skype or Zoom.
6. Nurture Existing Customer Relationships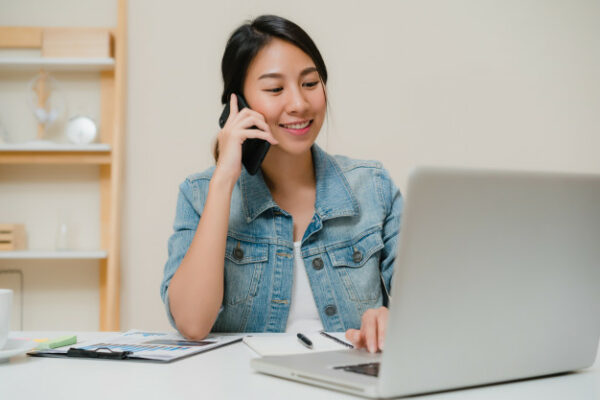 Don't let your customer base go to waste. It's critical to touch base with clients and communicate any changes that may be expected from your business.
For instance, use your website or social media accounts to announce your adjusted business hours, production lead time, delivery fees, or product prices.
If you have regular customers, reach out to them personally. Instead of just focusing on business operations, strengthen your customer connections. In addition, learn how your business can address its needs in the current economic climate.
7. Consider What Your Employees Need

With the quickly changing community quarantine guidelines, your business must be able to operate even with a reduced workforce.
Train your staff to perform different roles at work. Furthermore, provide them with important tools to help them with daily operations while working safely.
There are plenty of online resources that provide free virtual workshops. The Department of Information and Communications Technology and the Philippine Trade Training Center[14] also hold different online courses at a minimal fee.
Check their websites or social media accounts regularly for new course offerings. Investing in your hardworking and dedicated employees is also a way to future-proof your business.
8. Be Prepared to Make Tough Decisions
Letting go of employees in normal times is difficult enough as it is. What more during a pandemic?
If you need to make the tough decision to lay off employees, demonstrate leadership and accountability. Be transparent about your current economic situation. Help your employees understand the reasons why you need to make this decision.
If you can, share your course of action for the next few months. Maybe there are plans for them on the horizon. But consider your economic reality so that you also avoid overpromising.
9. Connect with Fellow Filipino Entrepreneurs
Network with your peers to stay creative and inspired. Connect with forward-thinking business owners and leaders. Most of the time, they can also be sources of opportunities.
Moreover, learn what you can from fellow entrepreneurs who managed to expand their businesses or rescue their finances even in a pandemic. Just like you, they also know the pressures of operating a business during a health crisis.
Share best practices, encourage each other, and yes, even let off steam in a healthy manner. Don't forget that you're not alone and that there are plenty of resources available.
10. Stay Updated with the Community Quarantine Guidelines
The IATF guidelines[15] on community quarantines keep changing. They also get implemented at such short notice. Keep yourself updated on all the government's business operation guidelines to avoid violating quarantine rules. The last thing you need is a hefty fine or even a business license suspension.
Other MSME Loans in the Philippines to Consider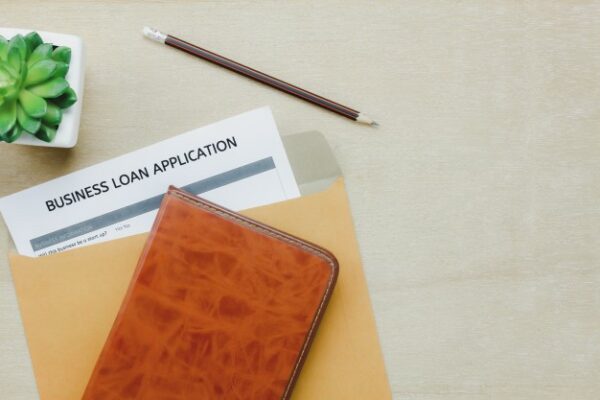 Got rejected for government financial assistance or loan for MSMEs? Can't meet the strict eligibility and documentary requirements? Know that you have several alternatives at your disposal.
You may consider getting a business loan from a bank or private lender instead. Here are some recommendations for MSMEs in the Philippines.
1. Security Bank SME Business Express Loan

Security Bank's Business Express Loan[16] is a great option for business owners looking to finance their short-term needs. Purchase new equipment or get cash for your day-to-day operations.
SME Express Loan Benefits:
Minimum loan amount: PHP 1 million
Maximum loan amount: PHP 5 million
Payable in 12, 18, 24, and 36 months
Approval in as fast as 5 days
No application fees and collateral for loans of PHP 5 million and higher
Who Can Apply for a Security Bank SME Express Loan?
Business Eligibility Requirements:
Duly registered to operate in the Philippines
Must be operating for at least three years and profitable for the latest 1 year
No outstanding debts that exceed 40% of the monthly income
Business Owner Eligibility Requirements:
Must be an existing Security Bank account holder (at least six months with PHP 50,000 ADB) or existing Security Bank credit cardholder
Philippine permanent resident
At least 21 years old during loan application but not more than 65 years old upon loan maturity
2. Citi Personal Loan
Get the financial boost that your business needs with a Citi Personal Loan. You can quickly get the funding that you need and pay it back in easy, affordable, and flexible terms.
Who Can Apply for a Citi Personal Loan?
21 to 65 years old
Filipino resident or local resident foreigner with a valid Philippine address
With a TIN
Principal Citi credit cardholder
Gross annual income: At least PHP 250,000
Citi Personal Loan Benefits
Approval in as fast as 24 hours
Loan amount of up to PHP 2 million
No collateral
No guarantor
Loan tenor of up to 5 years
Citi Personal Loan Requirements
Valid photo-bearing ID with signature
Latest 1-month payslip for employed applicants
Latest ITR (BIR Form 1701) and Audited Financial Statements for self-employed applicants
Accomplished Citi Online Personal Loan Application Form

3. Radiowealth Finance (RFC) Loan
Whether it's to start a business or strengthen your business operations, Radiowealth Finance can provide solutions to your business's financial challenges.
Who can apply for an RFC Loan:

At least 18 years old
Employees with a tenure of at least 2 years
Monthly income: At least PHP 18,000
Self-employed applicants with an operational business for at least 2 years
Residing in current address for at least 2 years
Radiowealth Finance Loan Benefits:

Loan amount of up to PHP 250,000
Quick processing time
Loan tenor of up to 12 months
Radiowealth Finance Loan Requirements:

Two valid IDs (at least one government-issued ID)
Proof of billing
Latest three payslips
Certificate of Employment
Residential, Business, or Employer address map

Final Thoughts
Whether it's a financing program or a contract renegotiation, maximize your resources. Businesses may be operating in survival mode at the moment. But knowing that MSME loans in the Philippines are available even during a pandemic is also a huge help.
Get those MSME loan documents ready. This way, you can quickly send in your MSME loan application form and get approved. To be eligible for most of these MSME loans, your business should be operating for at least a year. So if your new business meets this requirement, you're one step closer to getting that MSME loan.
Filipinos are resilient, and Filipino entrepreneurs more so. You can get through this crisis with careful planning and with help from MSME loans in the Philippines. Take quick action, adapt to the times, and make calm and well-thought-out decisions.
Compare Other Personal Loans
Looking for more loan options? Below is a list of trusted personal loan companies and their loan features. Compare and apply through Moneymax now!
Personal Loan Provider
Features
Citibank Personal Loan



Fast approval time in as fast as 24 hours
Loan amount of up to ₱2 million
Flexible payment terms of up to five years

EasyRFC Multi-Purpose Loan



Fast approval time in as fast as 24 hours
High loan amount of up to ₱3 million
Payment term of up to 12 months

SB Finance Personal Loan



Get approved within five banking days
High loan amount of up to ₱2 million
Flexible payment terms of up to 36 months

TALA Personal Loan





Fast approval time in as fast as 24 hours
Quick cash loan up to ₱15,000
24/7 application using an Android phone
Sources: