In business, there comes a point when getting external funding becomes a necessity. It may be for growth and expansion or simply to push through during tough times. Regardless of the reason, it is undeniable that getting a business loan approved is a great option when looking to acquire extra cash for your company.
The thing is, not all applications merit guaranteed approval. Your company's financial standing and credit score, among others, can easily influence how lenders assess your loan request. This is why it is important to come fully prepared. Read on further to discover key requirements and tips to help get your business loan approved.
Common Business Loan Requirements
Although this may vary depending on the lender and purpose, the following are the most common business loan requirements:
Two (2) valid IDs
Marriage contract (if applicable)
Photocopy of audited financial statements for the last 3 years
Income Tax Returns (ITRs) for the last 3 years
Bank statements or photocopy of passbook for the last 6 months
Company Profile
For sole proprietorships:
- Certificate of Business Registration from DTI
For partnerships:
- Certificate of Registration from SEC
- Articles of Partnership
For corporations:
- Certificate of Registration from SEC
- Latest amended Articles of Incorporation and By-Laws
- List of elected officers
- Board Resolution or Secretary's Certificate
You should already have most, if not all, of the requirements listed above. The only thing you have to do is to compile these records. However, as mentioned earlier, a complete set of documents does not guarantee that your business loan gets approved.
To get a complete list of loan requirements, visit the website of your chosen lender. Here's a comprehensive guide to business loans for Philippine startups.
Criteria to Get Your Business Loan Approved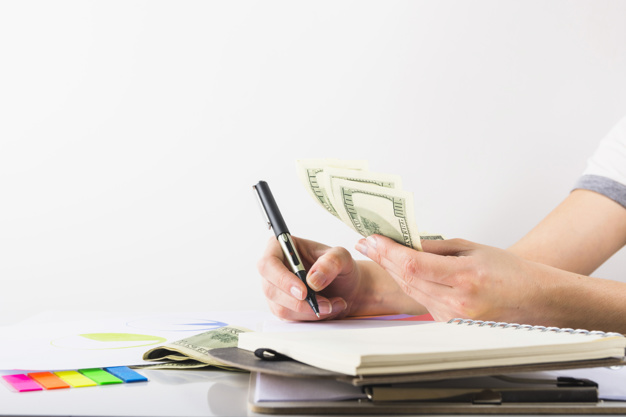 Knowing is half the battle! By finding out how your business will be evaluated, you can make preparations to increase your chances of getting your loan approved.
When applying for a business loan, the key factor that lenders look into is your ability to repay the loan on time.[1] It is the basis for their approval. To determine this, they look into the different facets of your business.
1. Credit History
Logically speaking, if you have been diligently paying your previous borrowings, then there is a good chance that you will do the same for your new loan.
Most lenders have access to a centralized database where they can see your credit history. They can also evaluate your company's audited financial statements. Through these channels, they create a credit score, describing how likely you can repay the loan.
Read more: What is Loan Default and How Will It Affect Your Finances?
2. Cash Flow
Accounting is the language of business. Like with your credit history, your financial statements say a lot about how you earn and how you spend. Your business' cash flow history plays a huge part in getting your business loan application approved.
Complete and accurate records are key to making sure your financial statements positively reflect your business dealings. Software programs like MPM Accounting help businesses like yours digitize receipts, invoices, taxes, and more in one integrated solution. It is handled by a team of accounting experts, so you can rest assured that your records are made precisely and error-free.
In a similar manner, your cash flow projections also matter. They should show how your new product or whatever the loan's purpose brings income to your business. In the lender's eyes, this forecast shows the manner in which you will spend their funds. Moreover, it shows where loan payments will come from.
3. Character
While the first two criteria are particularly objective, this last one gives subjective decision-making into the mix. Showcase a positive character as you communicate and transact with your lender. This adds to your chances of getting loan approval.
Put yourself in the shoes of a lender. As you converse with a potential borrower, he shows an obvious lack of confidence about the marketability of his products. Will you be approving his loan? Probably not.
Managing first impressions adds value to your application. It provides a sense of security to lenders, knowing that the business is led by someone as dedicated as you!
Next Steps
With these things in mind, you can now take the necessary steps to highlight your business' paying capacity for your loan application.
Now, you may ask: What if you are still starting and have little to show to prove financial capacity? What if you have made mistakes in the past that greatly affected your financial statements?
Tips to Get Your Business Loan Approved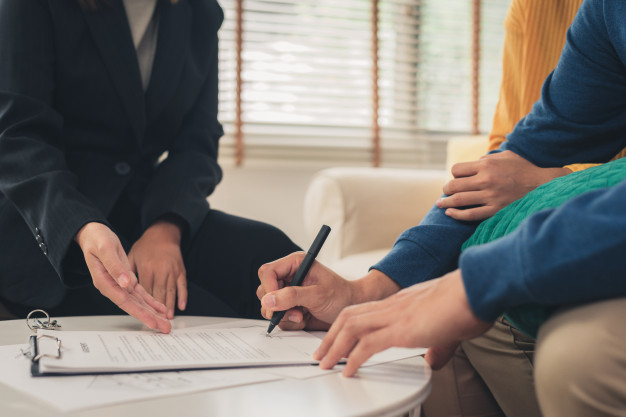 Whatever the reason, these following business loan tips will help you better demonstrate your company's cash flow potential to lenders.
1. Create a Strong Financial Plan
If you think lenders will not be pleased with your financial standing, do better through your financial projections. This document details your forecasted spending and earning timeline. Now, this is something you can control.
Let your previous experience guide you as you make your plan. If a previous strategy didn't work, what can you do differently this time? Acknowledge that your credit history and financials are already part of your company's background. Embrace it. What you can do now is to address the problems of the past, to make sure they won't happen again.
Try shortening your accounts receivable turnover. Consider negotiating a longer credit period with your suppliers. Accurately calculate and pay your government dues on time to avoid penalties. Make it as detailed as you can! This way, lenders will recognize that you have concrete steps in place for your business to do better.
Read more: Common Personal Loan Application Questions You Need to Prepare for
2. Maintain a Good Personal Credit Score
When a business lacks sufficient history to show financial capability, lenders may in turn check your personal credit score. After all, owners have a huge influence on how their companies manage their finances.
Starting today, diligently pay your bills on time. Rather than splurging on unnecessary purchases, create healthy spending habits. Learn about your investment options and exercise foresight to fund your future.
There are many ways to keep a good personal credit score. Just make sure to avoid these habits that ruin it.
3. Show Positive Character
Remember that biggest mistake you had on your company? What did you learn from it? Failure is an essential part of growth--even for businesses.
Like with your financials, discuss with your lender how you addressed these mistakes. Highlighting your positive characteristics will translate to your business' credibility. This leads to increasing your chances of getting your business loan approved.
Final Thoughts
Now that you understand how lenders evaluate and approve business loan applications, make sure to put these business loan tips into practice.
Your financials greatly impact other people's perception of your business. Practicing due diligence to maintain a complete and accurate record is key in this regard.
More importantly, as a business owner, you carry your company's name wherever you go. Showing lenders what type of leader you are can make or break your business loan approval.
Read More:

Source: [1] What Is Loan Repayment and Why Is It Important? (Varma, Moneytap, 2020)
About the Author
Kristine Danielle G. Maximo: Dani is in-charge of crafting online content for MPM (www.mpm.ph) which is a provider of Accounting and Payroll solutions to Philippine businesses. Dani is a digital marketer by trade and a yogi by heart.
Your brand can be featured, too! For partnership opportunities, email us at phmarketing@moneymax.ph.