Got a potentially game-changing business idea? If so, the excitement that comes with the dream where you're gracing the cover of Forbes magazine might be killing you right now. But if you stay on the realistic side, you know that you'll need this one important thing for your business to happen: funding.
Whether it's an ambitious start-up or a humble small business, you know too well that money is the fuel that will make your ship move. Of course, there are many ways to raise funds. You can go to the bank, bootstrap by using your retirement money or life savings, or find an angel investor.[1]
But with the advancements in financial technology and communications, an aspiring businessperson can easily access funds through crowdfunding. This may be a relatively new idea for many, and in case you've already heard of it, you may want to know more about it.
We've come up with a comprehensive guide that will help you understand how crowdfunding in the Philippines works.
What is Crowdfunding?
Crowdfunding is a financing method where you take small amounts of money from a large number of people, a lot of which may be interested in your project or business idea.
In layman's terms, it's what you can loosely call "solicitation." Remember those small basketball teams in your barangay asking you to chip in or sponsor their uniforms? It's basically that, but of course, everything is done professionally.
Crowdfunding takes place online through different platforms or applications. The people who will fund your project or business idea may expect something or even nothing in return. But if a company or a group of people is financing your business, expect that they'll ask for income share or equity.
Generally, crowdfunding follows this process flow.
You look for a suitable crowdfunding site.
Once you've chosen one, you'll then post your pitch, set a minimum contribution/investment that your donors are supposed to give, and watch your milestone grow.
What are the Benefits of Crowdfunding?
Crowdfunding in the Philippines comes with many benefits, some of which cannot be found in other business financing methods.
Efficiently Acquire Funds
Bootstrapping can be quite risky, especially when your cash reserve is small. Applying at a bank or a lending company can take time, as their processes are multi-layered. The same may go for finding an angel investor. But with crowdfunding, all you need to do is share your business idea on your chosen crowdfunding site in the Philippines—and with an effective and well-crafted pitch, people will flock to your page to donate and give their support.

Build New Relationships
Crowdfunding is very social in nature. You're not only receiving funds from different people, but you also build a relationship with them. You get to build a community, and the people who've given their money will most likely be your first customers. What's more meaningful about this is that these donors and investors believe in your idea and capabilities—and that's definitely a good feeling!
Promote Your Business
Posting your pitch means putting your business out there. The people who've donated or invested in your business will also be likely to share your pitch with their family and friends, thus expanding your audience reach.
Easy to Convince Investors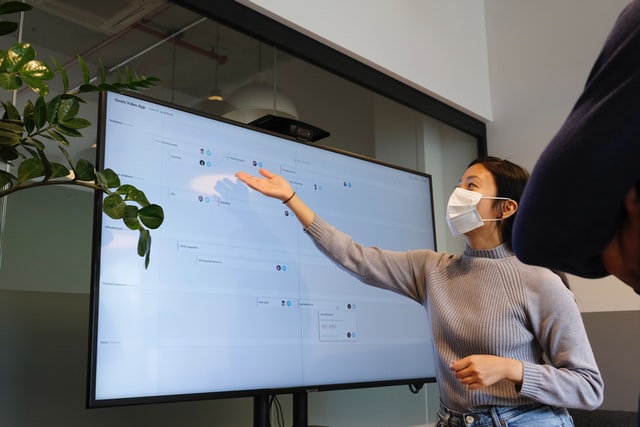 Convincing the bank, a venture capitalist, or an angel investor that your business is viable can be challenging. This is because you don't always have the time to explain all the nitty-gritty of your business idea.
With crowdfunding, however, this is possible. Other than sharing your pitch on the crowdfunding site, you can also post pictures of your prototypes, works in progress, and other forms of proof of concept. Prospective investors and donors have all the time in the world to read through everything.
Get Valuable Feedback
Your crowdfunding page is a community that you've built for your business. You can receive constructive comments from your donors or investors, which in turn will help you improve your product design and process flow. They can point out the things that you haven't considered before and help you close some loopholes.
Read more: Online Marketing for Business
Is Crowdfunding Legal in the Philippines?
Yes, it is. In fact, the Securities and Exchange Commission has rules on crowdfunding.[2] This crowdfunding regulation in the Philippines ensures that all the parties involved—from the entrepreneur to the investor and crowdfunding platform—are duly protected.
The Commission recognizes four types of crowdfunding:
Donation-based - Supporters pool their money and resources to support charitable causes.
Reward-based - People give money to a start-up or small or medium enterprise (SME) in return for a "reward," which may be a product made by the company itself.
Lending-based - The participating individuals lend the company some money. The company, on the other hand, will repay the loan on the agreed date and with the agreed interest rate.
Equity-based - Individuals invest in a company's shares and receive profit share possibly in the form of distribution or dividends.
Read more: Top 10 Reasons Why Filipinos Get a Personal Loan
What are the Top Crowdfunding Sites in the Philippines?
If you want to start funding your business, here are some of the top crowdfunding sites in Philippines to consider.
Investree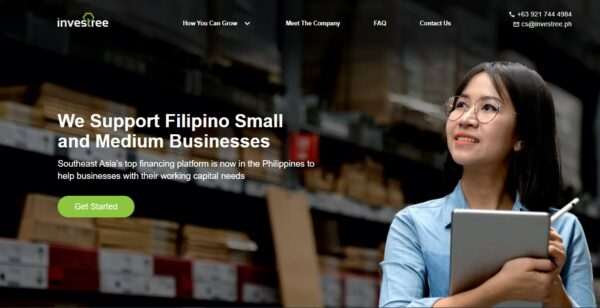 Established in 2015 in Indonesia, Investree is a fintech company that connects SMEs with investors.[3] Currently, it has two major services: invoice financing and purchase order financing.
The Spark Project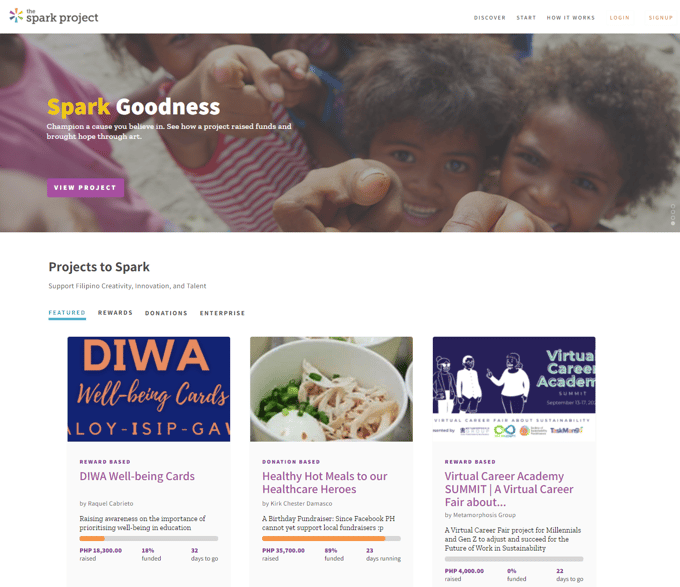 Started in 2013, the Spark Project is a community that showcases Filipino talent, passion, and innovation. In this platform, you'll see various kinds of projects, from fundraisers for healthcare heroes to artisanal brands that sell hand-woven bags and scarves. If you have an idea in the areas of education, health, design, and arts and culture with Filipinos as the main target audience, this platform is for you.
Cropital

If your business idea is agricultural in nature, you can use a farm crowdfunding platform in the Philippines called Cropital. Supported by different institutions in the U.S., Malaysia, Netherlands, and the Philippines, Cropital empowers local farmers and agricultural businesses, knowing that this sector is often marginalized.
Indiegogo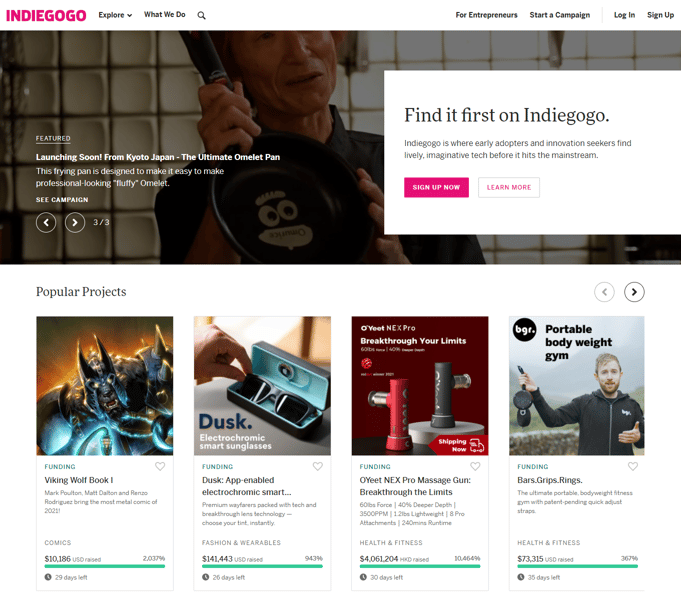 If your business idea is highly creative, tech-based, or inspired by the liberal arts, Indiegogo makes a good platform choice. This is because the platform covers a wide range of interests, such as audio, transportation, art, comics, writing, video games, music, photography, TV shows, web series, dance, and theater.
GoGetFunding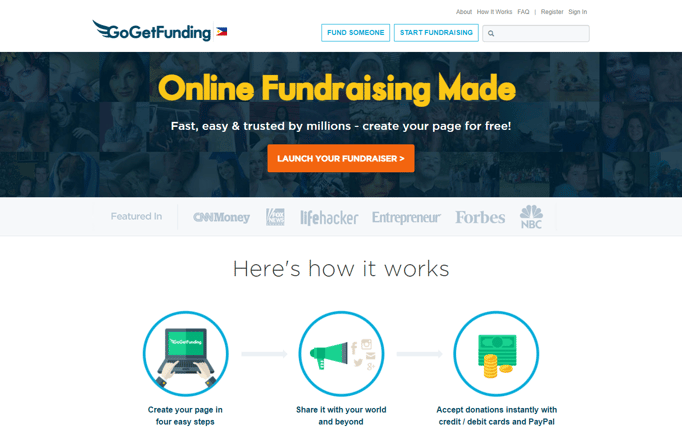 Recognized by Forbes[4] as one of the top global crowdfunding sites in the world, GoGetFunding allows people to raise money for anything that matters to them, which includes business ventures and start-up ideas. Some people on the platform even raise money for their pet's medical expenses.
Kickstarter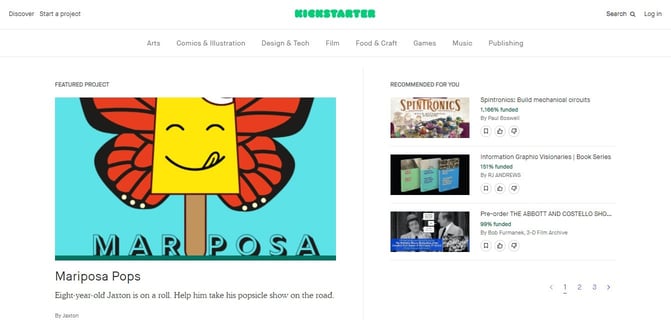 Kickstarter helps people bring their creative projects to life. You can put this and IndieGoGo in the same box, as they support the same group of entrepreneurs. So, if your business idea revolves around video games, journalism, film, comics, design, tech, and food and craft, this crowdfunding platform is worth checking out.
Tips to Remember Before You Start Crowdfunding in the Philippines
Ready to start? Not too fast! Here are some of the important things to remember, so that your first crowdfunding project will go as smoothly as possible.
1. Research Different Platforms and List Down the Pros and Cons
Not all crowdfunding platforms are the same, as you've observed on the list above. Some crowdfunding platforms specialize in creative projects or tech-based endeavors while others accommodate a much wider range of interests. List down each platform's pros, cons, and similarities. That way, you can decide which of them is perfect for your type of business.
2. Write a Convincing Pitch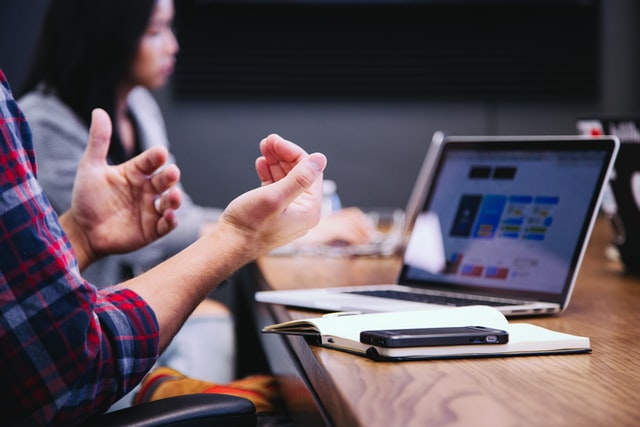 You need to be a blatant promoter of your own brand. In other words, to gain funding and support from investors, you need to have "kapal ng mukha." With that, your pitch should be comprehensive and detailed.
The title of your pitch should be clear and quite creative (but not clickbaity, though!). For the body, you can follow a story approach—that type of narrative where you've started your idea with a couple of friends in your garage. But be careful not to sound too sappy or pitiful.
Next, show that your project is practical and actionable by sharing a timeline, from ideation to product launch. You can show some proof of concept, such as sketches or pictures of the prototype so that investors will have something to refer to while they're reading through your pitch. Lastly, keep your words simple and avoid using lots of jargon and buzzwords.
3. Consider Integrating a Video
Since you're being an aggressive self-promoter, take things a step further by including a video. Not only is it a good demonstration of effort, but it can also better explain what your business is about, knowing that a lot of people prefer consuming video content.
However, keep in mind that everything will still depend on the platform you've chosen, as some crowdfunding platforms may not support video materials.
4. Check Your Analytics
Your crowdfunding platform may give you access to your page's analytics. Take advantage of this function, as it will show you where most donations or pledges are coming from. With this kind of information in hand, you can adjust your campaign and pitch accordingly to boost donations and support. For instance, if you've found that most of your patrons and investors are women, you can come up with a feature in your product or service that can attract more female investors.
5. Be Transparent with Your Backers
Always keep your backers, investors, and supporters updated on your project's progress. This will assure them that your project is alive and has a shot at success. After all, these are the people who believe in you. And it's just right to show respect by being transparent.
Read more: 6 Big Challenges Startups Must Prepare for in the First Three Years
Final Thoughts
Starting a business has changed a lot over the years. Now, banks and lenders are not the only sources of funding—the general public, too!
Before you try crowdfunding in the Philippines, remember that going for this method doesn't automatically guarantee funding success. There's still a lot of work involved, such as writing your pitch, constantly updating your business' social media pages, and engaging your donors and supporters. And with the right plan and hard work, you can increase the likelihood of your business' success.

Sources: