Filipinos are known for being resilient in the face of a storm, literally and figuratively. When you live in a country where natural disasters happen quite frequently, you just have to be tough and remain faithful.
Although Filipino resilience is legendary and admirable, typhoon preparedness can minimize its impact on lives and properties. Knowing what to do before, during, and after a typhoon will protect you, your family, and your home.
Aside from minding the four Ps of disaster management (predict, plan, prepare, and practice), here are other typhoon safety tips to keep your family out of harm's way.
Things to do Before a Typhoon in the Philippines
Here's a checklist of the things you need to do when there's an upcoming typhoon in the Philippines.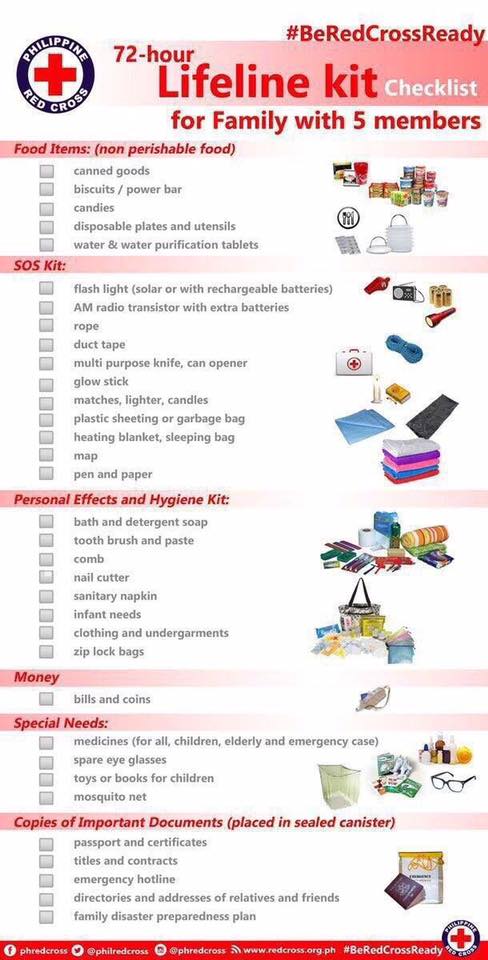 What to Do During a Typhoon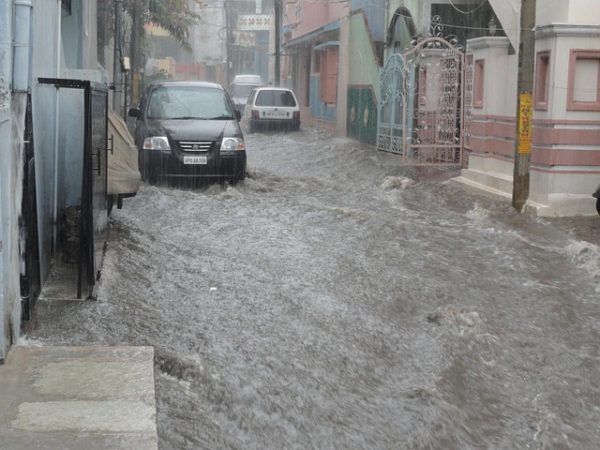 To ensure your family's safety and survival, here's a typhoon preparedness checklist:
Read more: Philippine Typhoon Names: How Does PAGASA Come Up with Them?
Things to Do After a Typhoon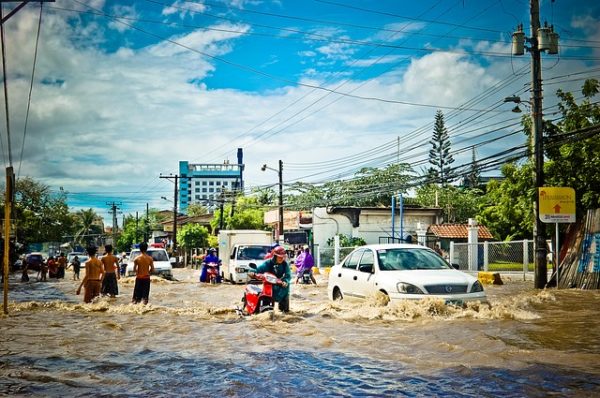 Your preparedness for a typhoon extends until after the storm. You still have to watch out for any risks or dangers even when the worst is over. According to the Red Cross, it's crucial to be self-reliant during the first three days following a disaster. This is when water, electricity, and communication lines are usually non-existent.
Here's a checklist of safety precautions you can refer to during the aftermath of a typhoon in the Philippines:
How to Survive a Typhoon During the Pandemic
The onslaught of COVID-19 makes typhoon survival more challenging, considering how health protocols can be compromised at home or in evacuation centers.
How do you prepare for a typhoon while protecting yourself against the virus? Here are some typhoon preparedness tips to remember.
1. Stay Healthy
This means staying physically, mentally, and financially healthy. It doesn't happen overnight, but it's a journey that should begin now.
First, keep yourself physically healthy to survive the threats of typhoons and the pandemic. If you live in a low-lying and flood-prone area, you need your physical strength to survive the floodwaters, strong winds, and other harsh elements.
The same is true for your mental health. According to the World Health Organization (WHO), mental health problems emerged among those who lost loved ones and properties during Typhoon Yolanda.[2] Being mentally fit can reduce the adverse impacts of natural disasters on your mental health, like depression and post-traumatic stress disorders. Strive to live without worries or anxieties so you can think of solutions when faced with adversities.
Lastly, prepare yourself financially for peace of mind. You know that adage, "Kapag may isinuksok, may mahuhugot?" Saving, investing, and earning extra income can provide that safety cushion when it comes to emergencies. But a lot of Filipinos don't have enough savings to survive an economic downturn brought on by typhoons.
Read more: Top 10 Strongest Typhoons in the Philippines That Caused a Lot of Damage
2. Stock Up on Essential and Emergency Supplies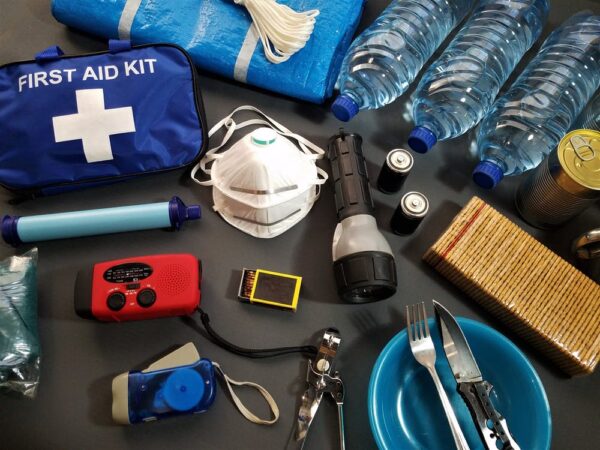 Store medicines, face masks, sanitizing supplies, and other personal hygiene supplies with a long shelf life. Don't hoard, though, because you can't bring them all with you in an emergency. Just get what you and your loved ones need.
3. Devise a Survival Plan
What to do during a typhoon? Save your appliances or pack your clothes? Also, where will you park the car in case floodwaters rise? Who should you call and where should you go?
If you don't know the answers, sit down and discuss survival measures and disaster awareness[3] with your family and household members. Assign tasks among yourselves so that you won't waste time. Even younger members of the household can help by collecting flashlights, power banks, and other small emergency equipment. Other adults can take charge of preparing food, drinking water, and other essentials.
4. Get an Insurance Plan
In times of crisis, having insurance coverage can give you peace of mind. Some of the must-haves include car insurance, health insurance, and life insurance. If you don't have one yet, you can purchase an insurance policy for as low as ₱200 per month. You can also protect your elderly parents by getting them health cards for senior citizens.

5. Cut Unnecessary Spending
Typhoon preparedness depends on having a great financial plan. But sometimes, the urge to unwind and splurge overshadows the goal to save for the rainy days. Filipinos' "bahala na" mentality often results in not having enough money to last until the next payday.
It's okay to treat yourself once in a while, but without compromising your savings. Reduce unnecessary expenses to boost your emergency fund.
Furthermore, have enough cash on hand during a typhoon, so you won't have to go looking for ATMs just to withdraw money.
6. Expand Your Social Network
In 2020, Typhoon Ulysses forced residents of Marikina, Rizal, and other low-lying areas to evacuate and plead for help through social media, awaiting rescue for more than 48 hours.
This gave birth to an online bayanihan. Friends contacted other friends to extend assistance to those badly hit by the typhoon. There was enough information to share, including the exact locations of typhoon victims and their current conditions.
In short, a wide social network can quickly disseminate information for rescue operations and emergency situations.
7. Get Vaccinated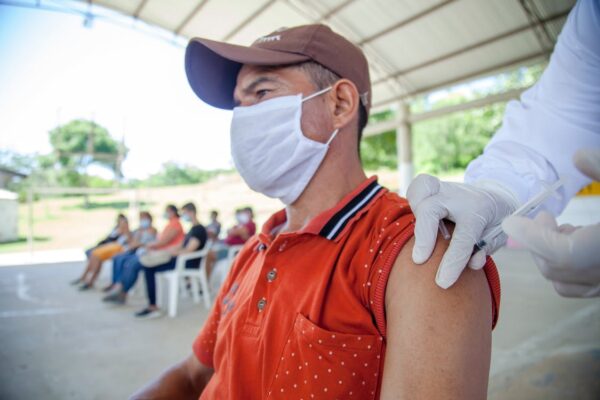 While evacuation centers certainly provide safe shelter from typhoons, more often than not they're cramped and crowded. To avoid catching COVID-19, make sure you're up-to-date on your vaccine or booster shots.
Most LGUs in Metro Manila have online portals for COVID-19 vaccine registrations. Check how you can be included in the list of COVID-19 vaccine recipients.
Just remember that the Department of Health has released guidelines on vaccine prioritization categories. Coordinate with your barangay health centers and check for schedule availability before heading to the vaccination areas.
8. Learn Emergency and Survival Skills
Cardiopulmonary resuscitation (CPR), wound care, and cooking are just some important skills you can learn. Use these skills in any situation, even in non-conventional ones. Basic carpentry and electrical repair, or even hair cutting and grooming can also be a source of income to help you financially.
What is Inside a Typhoon Emergency Kit?
Having a typhoon emergency kit can help ensure your whole family's safety during a typhoon. Here are some things you should have inside your emergency boxes.
Medicines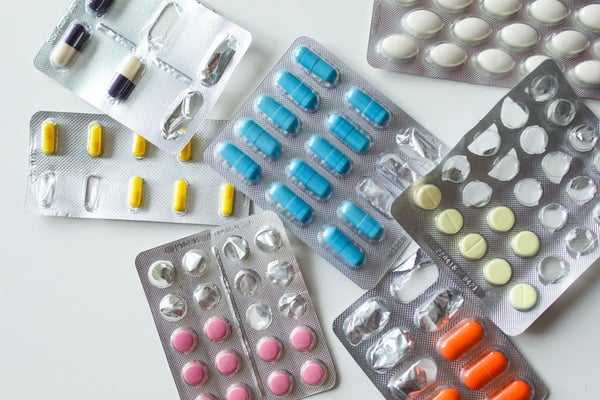 Vitamins, paracetamol, ibuprofen, and other basic medicines at home should be included. Don't forget to include relief for heartburn, indigestion, cough, runny nose, and other common illnesses associated with the cold weather and the coronavirus.
Skin Creams
Heavy rains from typhoons often lead to rising floodwaters. You might be forced to wade through these dirty waters to save your valuables or rescue your pets. Flood water is nasty and can cause skin problems, so make sure to have skin creams and ointments.
Face Masks and Alcohol
Keep extra pieces of disposable or washable face masks. Also, don't forget to refill your alcohol pocket containers that you can easily access anytime.
Flashlights, Batteries, and Power Banks
Lighting and electronic gadgets for communication are important during emergencies. Make sure your mobile phones and energy storage tools are fully charged. Also, check that your wires and chargers are all in good condition.
Personal Documents
If you lose important personal and financial documents, it will be a hassle to secure copies of everything. Knowing how to be prepared for a typhoon means keeping IDs, credit cards, passbooks, and checkbooks in waterproof envelopes. Keep a record of emergency contact numbers, your bank's hotlines, and other contact information that you might need as well.
Final Thoughts
Better safe—and prepared—than sorry. A typhoon often leads to serious or life-threatening situations. So take a more proactive approach to keep your loved ones safe. Learn about typhoon preparedness before, during, and after to reduce the impacts of these events on life and property.