Every typhoon season, Filipinos will glue themselves in front of their TV and scour all social media for updates on the suspension of classes. Concerned about safety, you also monitor the news for weather and flooding updates in your area when a storm batters the country.
But have you ever been curious about how typhoons in the Philippines are named? How does the Philippine Atmospheric Geophysical and Astronomical Services Administration (PAGASA) come up with typhoon names in the Philippines like Bruno, Jolina, and Inday?
Naming storms may sound trivial, but there's more to Philippine typhoon names than meets the eye.
List of Typhoon Names in the Philippines for 2022
2022 Philippine Typhoon Names
The following set of names are used for all typhoons coming in 2022.
Agaton
Basyang
Caloy
Domeng
Ester
Florita
Gardo
Henry
Inday
Josie
Karding
Luis
Maymay
Neneng
Obet
Paeng
Queenie
Rosal
Samuel
Tomas
Umberto
Venus
Waldo
Yayang
Zeny
2022 Auxiliary Typhoon Names
In case there are more than 25 tropical cyclones in the Philippines this year all the typhoon names for 2022 are used up, PAGASA will use the following auxiliary names:
Agila
Bagwis
Chito
Diego
Elena
Felino
Gunding
Harriet
Indang
Jessa
Read more:
How Assigning Typhoon Names Began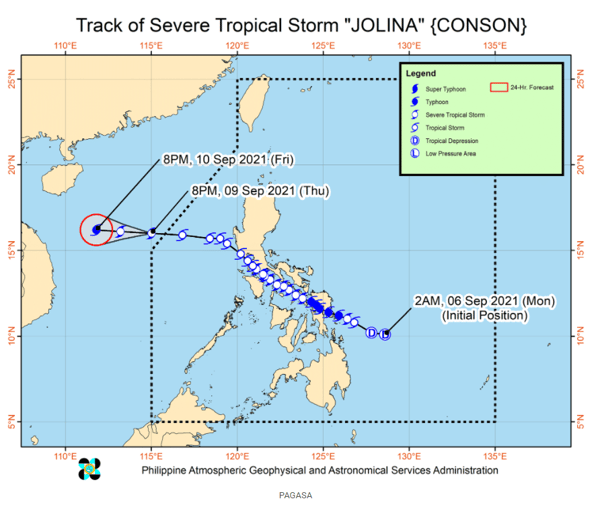 PAGASA has been giving local names to storms that enter the PAR since 1963. The meaning of PAR is Philippine Area of Responsibility, which is one of the three domains that weather forecasters use to monitor, analyze, and forecast tropical cyclones in the Philippines.[1]
But it wasn't until 1998 that the public was involved in naming typhoons in the Philippines. That year, PAGASA held a "Name a Bagyo" contest that had Filipinos sending their proposed local names for typhoons. From the nominations, a committee chose 140 Philippine typhoon names.
PAGASA's System for Naming Typhoons in the Philippines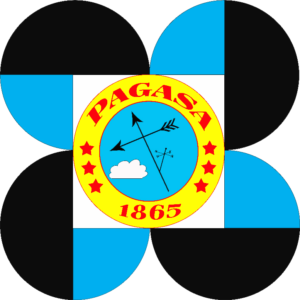 Some of the handpicked 140 names now make up PAGASA's list of names for tropical cyclones.[2] The list was divided into four sets of 25 typhoon names (each starting with A to Z) with additional 10 auxiliary names (each starting with A to J).
PAGASA's list is a mix of male and female names, as well as gender-neutral names like Kabayan, Quinta, and Zigzag.
The average number of typhoons in the Philippines is 20 per year.[3] So each set of 25 typhoon names is enough for one year.
| 1 | 2 | 3 | 4 |
| --- | --- | --- | --- |
| 2021 2025 2029 2033 | 2022 2026 2030 2034 | 2023 2027 2031 2035 | 2024 2028 2032 2036 |
| Auring | Agaton | Amang | Aghon |
| Bising | Basyang | Betty | Butchoy |
| Crising | Caloy | Chedeng | Karina |
| Dante | Domeng | Dodong | Dindo |
| Emong | Ester | Egay | Enteng |
| Fabian | Florita | Falcon | Ferdie |
| Gorio | Gardo | Goring | Gener |
| Huaning | Henry | Hanna | Helen |
| Isang | Inday | Ineng | Igme |
| Jolina | Josie | Jenny | Julian |
| Kiko | Karding | Kabayan | Kristine |
| Lannie | Luis | Liwayway | Leon |
| Maring | Maymay | Marilyn | Marce |
| Nando | Neneng | Nimfa | Nika |
| Odette | Obet | Onyok | Ofel |
| Paolo | Paeng | Perla | Pepito |
| Quedan | Queenie | Quiel | Querubin |
| Ramil | Rosal | Ramon | Romina |
| Salome | Samuel | Sarah | Siony |
| Tino | Tomas | Tamaraw | Tonyo |
| Uwan | Umberto | Ugong | Upang |
| Verbena | Venus | Viring | Vicky |
| Wilma | Waldo | Weng | Warren |
| Yasmin | Yayang | Yoyoy | Yoyong |
| Zoraida | Zeny | Zigzag | Zosimo |
Recycling Philippine Typhoon Names
PAGASA uses each set of typhoon names in rotation every four years. For example, the set of names for 2022 (Agaton, Basyang, Caloy, and so on) will also be used in 2026, 2030, and 2034.
The state weather bureau assigns each Philippine typhoon name in alphabetical order to determine the number of typhoons that have entered PAR every year. The first typhoon to enter in any year starts with A, the second one starts with B, and so on.
In case all the 25 typhoon names are used within the year and another storm will enter the country, PAGASA will use the auxiliary set of names.
| 2021 | 2025 | 2029 | 2033 | 2022 | 2026 | 2030 | 2034 | 2023 | 2027 | 2031 | 2035 | 2024 | 2028 | 2032 | 2036 |
| --- | --- | --- | --- |
| Alamid | Agila | Abe | Alakdan |
| Bruno | Bagwis | Berto | Baldo |
| Conching | Chito | Charo | Clara |
| Dolor | Diego | Dado | Dencio |
| Ernie | Elena | Estoy | Estong |
| Florante | Felino | Felion | Felipe |
| Gerardo | Gunding | Gening | Gomer |
| Hernan | Harriet | Herman | Heling |
| Isko | Indang | Irma | Ismael |
| Jerome | Jessa | Jaime | Julio |
Why PAGASA Uses Local Typhoon Names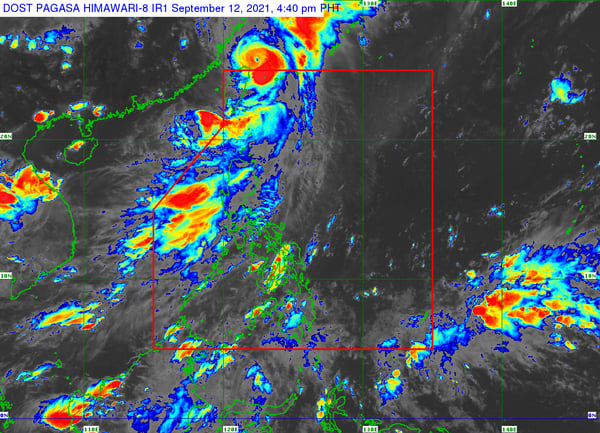 Before it gets inside the PAR, a tropical cyclone already has an international name from the World Meteorological Organization. Why does PAGASA still have to give a local name to the cyclone once it enters the Philippines?
The weather bureau assigns familiar yet distinctive Filipino names to typhoons for an effective recall among the public, especially in the provinces. According to PAGASA, international cyclone names need to have local typhoon names so that Filipinos will easily remember them.
Practically speaking, having local typhoon names also lessens confusion. Imagine how complicated it would be had PAGASA chose numbers instead of names to identify storms. Weather reports would then sound like, "The incoming Typhoon 2021-12 will be stronger than the previous Typhoon 2021-11…"
Assigning an easy-to-recall name to a typhoon helps draw public attention to its disastrous effects. It also highlights the fact that a storm within the PAR is a threat to the country.
Thus, having local typhoon names helps in disaster risk awareness and typhoon preparedness.
Retired Philippine Typhoon Names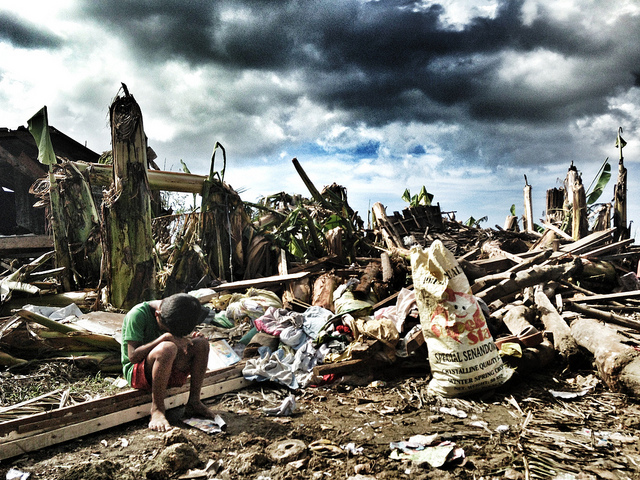 PAGASA removes a name from its list of typhoon names in the Philippines if the typhoon has caused at least 300 deaths or ₱1 billion worth of agricultural and infrastructural damage. According to PAGASA, this practice helps prevent the trauma from haunting survivors who lost their families and properties to typhoons.
Some of the most destructive and deadliest typhoons in the Philippines whose names were retired include Yolanda (2013), Pablo (2012), Sendong (2011), Ondoy (2009), Frank (2008), Milenyo (2006), and Reming (2006).
In January 2021, PAGASA announced that it has officially retired four typhoon names from its list. These are Ambo, Quinta, Rolly, and Ulysses, which have been replaced by Aghon, Querubin, Romina, and Upang.[4]
If you can recall, Typhoon Ambo struck Visayas in May 2020 and left ₱1.574 billion in damage. Typhoon Quinta, meanwhile, hit Oriental Mindoro, Marinduque, and Quezon. It left 27 people dead and ₱4.223 billion in damage.
Typhoon Rolly was a super typhoon and the world's strongest typhoon in 2020. It left 25 people dead and ₱17.875 billion in damage.
Last but definitely not least is Typhoon Ulysses, which ravaged Luzon and Metro Manila in November 2020, leaving 101 dead and ₱20.261 billion in damage.
PAGASA also drops Philippine typhoon names that sound like those of prominent figures to prevent public ridicule. In 2015, for instance, the weather bureau changed Nonoy to Nona because it resembled the nickname of then President Benigno "Noynoy" Aquino III. Likewise, PAGASA replaced Gloria with Glenda during then President Gloria Macapagal Arroyo's term.
Where Did the Word "Bagyo" Come From?
The origin of the Filipino word for "typhoon" is as interesting as that of typhoon names in the Philippines.
Multiple sources[5] state that "bagyo" is a direct reference to Baguio City where a storm dumped a record heavy rainfall of 1,170mm in 24 hours on July 15, 1911. Since then, Filipinos all over the country started to call a typhoon "bagyo."
On the other hand, there's evidence supporting the claim that the Filipino term for typhoon has nothing to do with the Summer Capital of the Philippines.[6] The dictionary Vocabulario de la Lengua Tagala cited "bagyo" when it was written in 1613 and published 141 years later, signifying that the word had existed for almost three centuries before the historic Baguio typhoon happened.
The dictionary defines bagyo as "malakas na unos, napakalakas at nakasasalantang hangin," accurately describing the word as we know it today.
See also: Rainfall Warning System in the Philippines
Final Thoughts
It's quite interesting to know how PAGASA came up with the list of typhoon names in the Philippines. The more unique and very Filipino the typhoon name is, the easier it is to remember!
Since it's typhoon season once again, are you and your family typhoon-ready? Don't wait until it's too late. Have an emergency plan set up so that you'll know what to do when the typhoon hits. Make sure that you've also prepared a typhoon emergency kit that you can use in case of a flood or power outage.
If you own a vehicle, do what you can to avoid flooded car problems. Check your car insurance policy if it has enough Acts of Nature or Acts of God coverage.
Don't have car insurance yet? Find the cheapest car insurance packages through Moneymax. This will definitely help you with car repairs in the event of a flash flood or when damaged by super strong winds. Stay safe!

Sources: