In the Philippines, nothing is as certain as the arrival of a typhoon. It's not a matter of if but when. After all, at least 20 typhoons visit the country every year.[1]
These typhoons cause damage that cost billions of pesos, claim thousands of lives, and leave a permanent imprint on the minds of the survivors. Using data, we can see which typhoons caused the most destruction.
Here are the top 10 strongest typhoons in the Philippines.
The Top 10 Strongest Typhoons in the Philippines
The storms on this list are qualified and ranked in terms of destructiveness or the cost of damage.[2]
1. Typhoon Yolanda (International Name: Haiyan)
Year: 2013
Wind speed: 315 km/h
Rainfall: 281.9 mm
Death toll: 6,300
Damage: ₱95.5 billion
With a death toll of around 6,300 people and damage worth ₱95.5 billion pesos, Typhoon Yolanda claims the first spot on this list of the top 10 strongest typhoons in the Philippines.
No one can ever forget this 2013 disaster—the aerial images of towns leveled to the ground are forever burned into Filipinos' minds. Pictures of the storm surges' effects may remind you of the 2004 Indian Ocean tsunami.
Storm surges devastated many places such as Tacloban City. Waves measuring up to 19 feet destroyed buildings, knocked over trees, and carried cars away. A lot of people were caught off guard, resulting in injuries and fatalities. Rescue operations were delayed since towns and villages were completely cut off. Affected areas went without power for weeks.
The Philippine Atmospheric, Geophysical and Astronomical Services Administration (PAGASA) decided to retire the name Yolanda due to its extensive damage and high death toll. The same goes for the name Haiyan.
2. Typhoon Odette (International Name: Rai)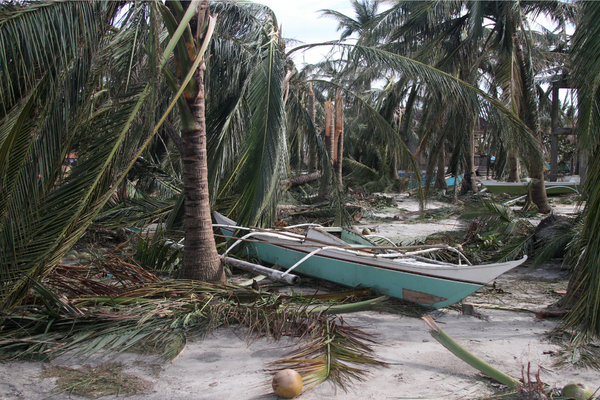 Year: 2021
Wind speed: 280 km/h
Rainfall: 272.1 mm
Death toll: 409
Damage: ₱51.8 billion
In December 2021, Typhoon Odette ravaged the Philippines, particularly the provinces of Visayas and Mindanao. The typhoon severely affected more than nine million people.[3] Two of the worst-hit areas were Bohol and Surigao City. A haunting image of this storm's aftermath shows knocked-down coconut trees and the wrecked Cloud 9 boardwalk in Siargao. Meanwhile, rivers overflowed in Cagayan de Oro, causing floods across the city.
Typhoon Odette was the strongest storm to hit the Mindanao region in 10 years. Because of the typhoon's massive devastation, the name Odette was also removed from PAGASA's rotation of cyclone names.
3. Typhoon Pablo (International Name: Bopha)
Year: 2012
Wind speed: 280 km/h
Rainfall: 240 mm
Death toll: 1,901
Damage: ₱43.2 billion
Known internationally as Typhoon Bopha, Typhoon Pablo was once considered the strongest tropical cyclone to ever hit Mindanao. This 2012 typhoon made landfall in three separate locations: Northern Mindanao, Central Visayas, and Palawan.
Typhoon Pablo caused landslides and power outages when it hit the central and southern regions of Mindanao. The disaster claimed more than 1,900 lives, affected around six million people, and damaged over 200,000 houses. All these made the cyclone one of the top 10 deadliest typhoons in the Philippines.
Due to its destruction and death toll, the PAGASA decommissioned the name. Likewise, the name Bopbha was retired by the United Nations Economic and Social Commission for Asia and the Pacific (ESCAP)/World Meteorological Organization (WMO) Typhoon Committee.
4. Typhoon Glenda (International Name: Rammasun)
Year: 2014
Wind speed: 260 km/h
Rainfall: 200 mm
Death toll: 225
Damage: ₱38.6 billion
Coming in at the fourth spot of the top 10 deadliest typhoons in the Philippines, Glenda ravaged the country, particularly Luzon and some parts of Visayas, in 2014. With a wind speed of 260 km/h and a rainfall volume of 200 mm, this typhoon claimed lives and caused damage amounting to over ₱38 billion.
Before its onslaught, Typhoon Glenda was expected to bring storm surges of up to nine feet. In Metro Manila, at least 90% of total residents experienced power outages due to downed lines and poles. Residents in the slum areas were also severely affected.
Because the typhoon's damage exceeded ₱1 billion, PAGASA retired the name Glenda.
5. Typhoon Ompong (International Name: Mangkhut)
Year: 2018
Wind speed: 285 km/h
Rainfall: 300 mm
Death toll: 134
Damage: ₱33.9 billion
In 2018, Typhoon Ompong barrelled through the northern part of the Philippines. It brought flash floods, landslides, and storm surges. It displaced more than 270,000 people in Regions I, II, III, Cordillera Administrative Region (CAR), and the National Capital Region (NCR).[3] As it traversed the Luzon mountains, Typhoon Ompong weakened until it landed on the West Philippine Sea. Outside the country, the typhoon affected Malaysia, Taiwan, Hong Kong, Macau, and mainland China.
Just like with other deadliest typhoons in the Philippines, Ompong's name was retired by the PAGASA. The name Obet replaced Ompong for the 2022 season since typhoon names are used in rotation every four years.
6. Typhoon Pepeng (International Name: Parma)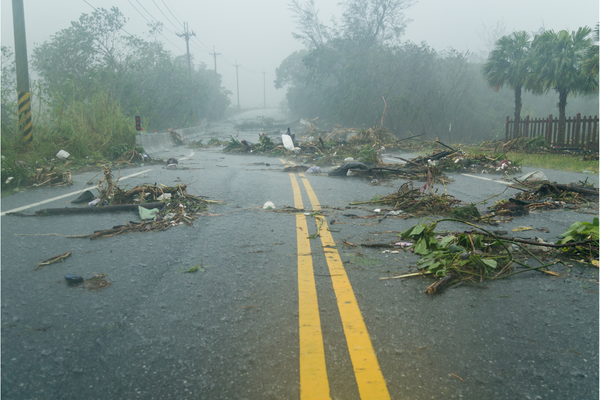 Year: 2009
Wind speed: 250 km/h
Rainfall: 700 mm
Death toll: 465
Damage: ₱27.3 billion
The year 2009 was an unforgettable period for many Filipinos in Luzon. It was the year Typhoon Ondoy caused massive flooding in many locations such as Metro Manila. But merely a few days after this disaster, another typhoon named Pepeng wreaked havoc in the country.
Pepeng furthered the damage left by Ondoy and affected thousands of families in the northern part of Luzon, particularly in Pangasinan. It even interacted with an incoming typhoon named Quedan (internationally known as Melor). A few days after, the weakened storm made its way back to Luzon, hitting the provinces of Ilocos Norte and Cagayan.
With a death toll of 465 people and damage worth ₱27.3 billion, Pepeng is one of the top 10 deadliest typhoons in the Philippines. With such a grim reputation, PAGASA retired the name Pepeng.
7. Typhoon Ulysses (International Name: Vamco)
Year: 2020
Wind speed: 215 km/h
Rainfall: Between 228.6 mm and 304.8 mm
Death toll: 102
Damage: ₱20.2 billion
A deadly storm in the midst of a deadly global pandemic? Yes, it happened in 2020–enter Typhoon Ulysses. Aside from strong wind gusts, Ulysses brought heavy rains, even causing the worst flooding in Metro Manila since Typhoon Ondoy in 2009. Water rose quickly even in areas not considered flood-prone.
Typhoon Ulysses also caused dams in Luzon to reach their spilling points. To avoid dam failure, authorities released water from the dam, which led to widespread floods in various provinces.
With the typhoon's extensive damage and death toll, PAGASA decommissioned the name Ulysses. Internationally, the name Vamco was also removed from the list of typhoon names.
Read more: A Natural Disaster Will Happen Sooner or Later–How Prepared are You?
8. Typhoon Rolly (International Name: Goni)
Year: 2020
Wind speed: 315 km/h
Rainfall: Between 230 mm and 300 mm
Death toll: 32
Damage: ₱20 billion
Another typhoon that appeared during the pandemic in 2020, Rolly started out as a tropical depression in the southern part of Guam. However, it developed into a super typhoon as it entered the Philippines. It brought sustained winds of 315 km/h, making it one of the top 10 strongest typhoons in the Philippines. Bicol was badly hit with flash floods and power outages.
Typhoon Rolly caused 32 fatalities and left more than ₱20 billion worth of damage. With that, PAGASA decided to retire the name. For 2024, PAGASA picked Romina as a name replacement.
9. Typhoon Pedring (International Name: Nesat)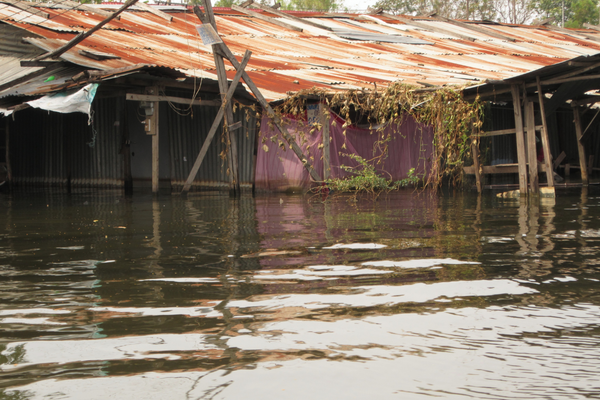 Year: 2011
Wind speed: 215 km/h
Rainfall: More than 350 mm
Death toll: 98
Damage: ₱15.6 billion
Typhoon Pedring, which came exactly two years after Typhoon Ondoy made its landfall in the country, is considered one of the top 10 strongest typhoons in the Philippines.
Luzon was mainly affected, with visible devastations in Metro Manila, Albay, Ilocos Norte, Isabela, Pangasinan, Catanduanes, Batangas, Cavite, and Pampanga, among others. Typhoon Pedring also caused flash floods and produced strong winds that destroyed structures and cut power.
Typhoon Pedring was one of the twin typhoons that barrelled through the Philippines within one week in September 2011. The second one was Typhoon Quiel, which left 18 fatalities.
Due to damages amounting to more than ₱10 billion, the typhoon's name was decommissioned by PAGASA. For the 2015 season, the weather bureau chose the name Perla as a replacement.
10. Typhoon Lando (International Name: Koppu)
Year: 2015
Wind speed: 240 km/h
Rainfall: More than 300 mm
Death toll: 62
Damage: ₱14.4 billion
In 2015, Typhoon Lando ravaged the country, particularly Luzon. The storm caused extensive damage in coastal areas, displaced more than 100,000 people, and killed 62 individuals. Aurora was severely hit, making the towns Dilasag and Dinalungan inaccessible. At least nine provinces experienced power outages. Other than strong winds, heavy rains affected the country, with high concentrations along western coastal areas.
The name Lando was removed from the list of typhoon names used in rotation due to its reputation as one of the worst typhoons in the Philippines.
Bounce Back After a Disaster with Citi

Get back on your feet with help from the Citi Personal Loan Bounce Back Promo. Borrow up to ₱2 million to fund repairs on your home or car and enjoy low interest rates and friendly repayment terms. Apply through Moneymax until October 31, 2022 to get a welcome gift once your application has been approved.
Note: This product is sold by Union Bank of the Philippines, using certain trademarks temporarily under license from Citigroup Inc. and related group entities.
How are the Typhoons Categorized in the Philippines?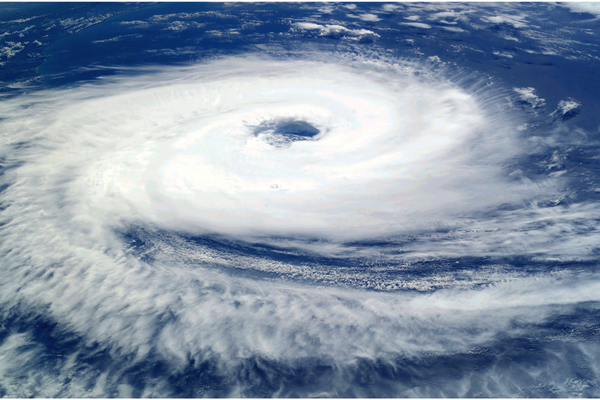 The top 10 strongest typhoons in the Philippines are technically cyclones. However, cyclones come in various forms and sizes. As such, they are classified based on their strength and maximum sustained winds.
As of March 2022, the PAGASA follows this classification system:
Tropical depression (TD) – This is a tropical cyclone with maximum sustained winds of 62 km/h.
Tropical storm (TS) – Cyclones under this category have maximum sustained winds of 62 to 88 km/h.
Severe tropical storm (STS) – This is a tropical cyclone with maximum wind speeds of 87 to 117 km/h.
Typhoon (TY) – A meteorological event is considered a typhoon when its wind speed reaches 118 to 184 km/h.
Super typhoon (ST) – If a typhoon's maximum wind speed exceeds 185 km/h, it is considered a super typhoon.
Using this classification, you can easily conclude that the deadliest typhoons in the Philippines listed above are indeed super typhoons.
Read more: Be Alert, Be Safe: What the NDRRMC Rainfall Warnings Mean
Final Thoughts
These top 10 strongest typhoons in the Philippines were unstoppable forces of nature that damaged properties and claimed lives. As such, it's important to prepare yourself as much as possible. Don't forget to prepare your DIY rainy season kits. Keep safety tips when driving during the rainy season in mind. And heed the authorities' calls for evacuation when the need arises.
You should also extend typhoon preparedness to your car. First things first—get> a car insurance policy. If you're looking for car insurance or considering switching to a new provider, use the Moneymax comparison platform to find the insurer that suits your lifestyle and budget. Click the Car Insurance tab above to get started.

Sources: