Statistics on road accidents in the Philippines all paint the sorry state of traffic safety in the country.
In Metro Manila alone, road crashes have been on a rising trend for over 10 years since 2005. Figures almost doubled from 63,072 incidents in 2007 to 116,906 in 2018.
Human error is responsible for the majority of road accidents in the country. It includes actions resulting from the driver's negligence, distraction, or physical challenge, such as loss of control, drunk driving, bad overtaking, bad turning, texting while driving, and overspeeding.
According to the Philippine National Police (PNP), human error accounts for eight to nine in every 10 accidents nationwide. Authorities believe the lack of driver's training contributes to human error.
Here are top causes of road accidents in the Philippines (in no particular order) based on data from the PNP-Highway Patrol Group (PNP-HPG), Metropolitan Manila Development Authority (MMDA), and Philippine Statistics Authority (PSA).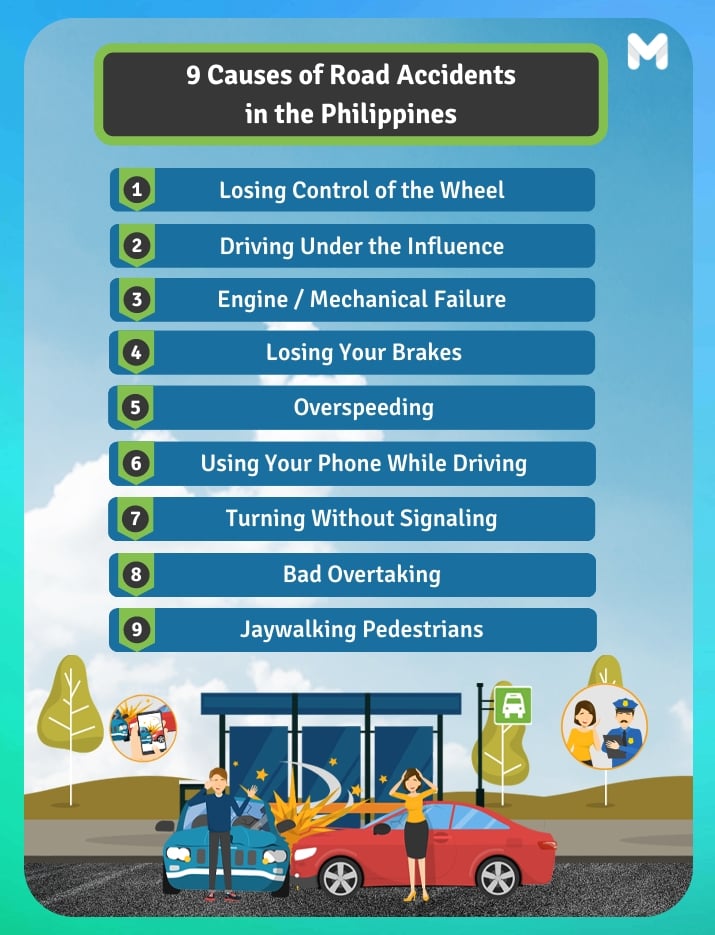 Top Causes of Road Accidents in the Philippines
Lost Control
Lost control proves to be the most dangerous for both cars and motorcycles in the metro, as data from the recent Metro Manila Accident Reporting and Analysis System[1] shows. In 2018, it killed a person, injured 24 people, and caused damage to property 10 times.
Losing control of your car can be the most frightening situation on the road. But it's preventable.
Take control of your vehicle and safety by staying focused, alert, and calm when driving—especially in adverse weather and road conditions.
Drunk Driving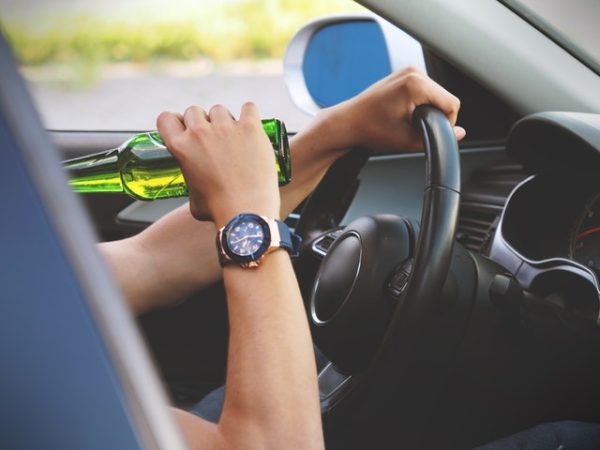 Driving under the influence of alcohol causes most road accidents in the Philippines. Alcohol slows the driver's reflexes, weakens reasoning, and affects motor skills—making anyone unfit to drive.
Despite government warnings and news about road accidents due to drunk driving, people still get behind the wheel even if they had one too many. It gets worse when you're drunk and you insist on riding your motorcycle home.
If you think you're going to be drunk for an occasion, you can bring a driver, book a ride-hailing service, or spend the night in a friend's house until you're sober.
Better yet, don't drink at all if you need to drive home.
Mechanical Failure
The common mechanical troubles that lead to road accidents include worn-out/under-inflated tires, suspension and steering issues, headlight/tail light malfunction, engine and transmission problems, and faulty windshield wipers.
Make it a point to check your BLOWBAGETS (battery, lights, oil, water, brake, air, gas, engine, tires, and self) to avoid any mechanical defect, especially before long trips or if you use your car daily.
Your vehicle should also undergo routine tune-ups by a professional mechanic to detect problems early and prevent them from getting worse.
Lost Brakes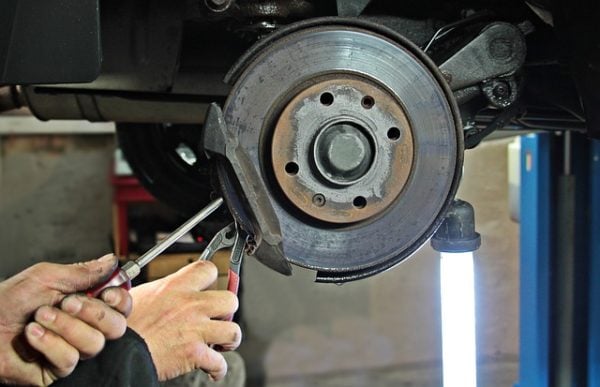 Brake failure is a type of mechanical defect that often leads to road accidents. We're discussing this separately to emphasize just how dangerous—yet preventable—it is.
Lost brakes aka "nawalan ng preno" is one of most overused and lame excuses drivers conveniently dish out.
Losing your brakes won't happen if you check them before driving.
Performing regular inspection on your brake system will let you know the early signs of failure such as brake fluid leaks and overheating (due to driving an overloaded vehicle over long distances).
Always driving within the speed limit also keeps an accident from happening, as it will enable you to hit the brake just in time.
Overspeeding
Blame it on the adrenaline rush—we often see motorists who enjoy driving as if they're on a racetrack. Other drivers break the speed limit because they're in a hurry.
Regardless of what drives them to do that, nothing can justify recklessness on the road.
Will it still be fun if overspeeding costs lives? Any driver must be responsible enough to follow traffic rules or better be sorry after.
Using Mobile Device While Driving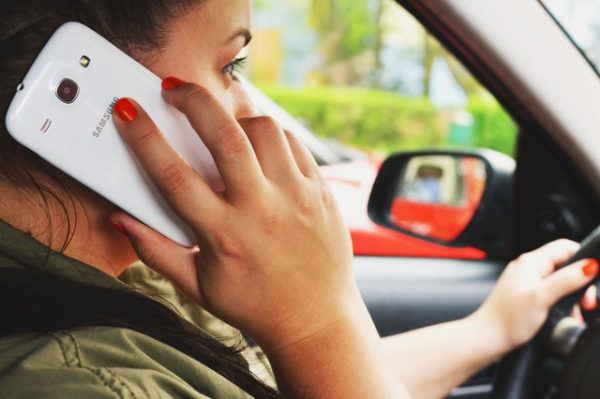 Every driver knows the importance of keeping his/her eyes on the road—but it can be a challenge for those who are used to multi-tasking (like texting or making calls while driving) or feel the need to check their social media feeds every so often.
The Filipino motorists' attachment to their gadgets had gotten so bad that the government enacted a law that bans the use of mobile phones and other electronic devices while driving.
Simply by avoiding distractions from your gadgets while you're behind the wheel, you can prevent an accident from happening.
Bad Turning
Bad turning is the top cause of road accidents in the Philippines, based on a 2016 report by the PNP-HPG. This bad driving practice involves changing direction without turning the signal lights on.
Turning without signaling is not only dangerous—but it also shows a lack of consideration for other drivers. It's never easy for any driver to adjust speed and direction in the blink of an eye. That's what signal lights are for: make driving decisions for other motorists as swift and smart as possible.
Prevent an accident by using your signal lights when turning, backing up, switching lanes, or making a U-turn.
Bad Overtaking
Overtaking occurs when a driver moves ahead of another vehicle. It leads to an accident when the erring driver suddenly switches lanes without checking the rear view mirror or side mirror.
Collision is also likely to happen when the other driver miscalculates the distance and speed of an oncoming vehicle from another lane.
To avoid road accidents due to bad overtaking, maintain your speed if you're anticipating that the car behind you is trying to overtake. Just let the overtaking vehicle get ahead of yours.
Jaywalking
The Land Transportation and Traffic Code (Republic Act 4136) requires drivers to let pedestrians cross the road, as long as they're within a pedestrian lane.
But the problem is that pasaway pedestrians cause so much trouble on the road just as kamote drivers do. Jaywalkers cause more than half of road accidents in Metro Manila, according to the MMDA.
So what should you do when you encounter jaywalkers while driving? Even though you believe you have the right of way, it's better to give way to pedestrians to avoid hitting them rather than going through the hassle of sending them to the hospital and paying for the bill.
Final Thoughts
You can prevent all the leading causes of road accidents in the Philippines. Being knowledgeable about traffic laws and rules, driving carefully along accident prone roads, and regularly maintaining your car are just a few things you can do to ensure you're safe each time you drive.
Road mishaps can still happen, though. So it's best to be prepared for the worst. Have your car insured to ease your stress on financial burden. Find the perfect car insurance coverage for you here at Moneymax.

Sources: