You know you're a careful driver. But there will be instances when you just have to answer an urgent phone call or send a time-sensitive text message. When that happens, don't be surprised if you get flagged down by a traffic enforcer and issued a ticket for distracted driving.
According to the World Health Organization, approximately 1.3 million people die from a road traffic crash, with distracted driving as one of the risk factors to road safety.[1]
If you're preoccupied with your gadgets while on the road, you're four times more likely to get into a crash. And if you're texting while driving, that makes you 23 times more susceptible to accidents on the road.
Driving requires your full attention, especially because roads (and even pedestrians!) in the Philippines are unpredictable. This is why we have the Republic Act 10913 or the Anti-Distracted Driving Act (ADDA). Learn more about this driving law in the Philippines for your own safety and if you don't want to pay the hefty fines!
What's Not Allowed Under the Anti-Distracted Driving Act?
The Anti-Distracted Driving Act is in place to keep your eyes on the road and your hands on the wheel by prohibiting the use of electronic communication devices when driving, whether your vehicle is in motion or caught up in traffic.
The ADDA Law prohibits the following acts while driving:
M

aking or receiving calls

Writing, sending, or reading text-based communications
Surfing or browsing the internet
Watching movies
Playing games
Reading e-books
Doing calculations
You can do the following activities on your phone only when you're safely parked or when you're using hands-free functions.
The only exceptions are during emergencies when your safety is at risk, like medical crises, crime, accidents, fire or explosion, or terrorist threats.
Moreover, the Anti-Distracted Driving Act applies to both public and private vehicles. It also covers construction equipment, agricultural machineries, and other forms of transportation, like bicycles, trolleys, wagons, carts, carriages, and pedicabs. In short, it applies to all types of vehicles operated on public roads.
The ADDA Law also mandates that your line of sight be clear and unobstructed. There shouldn't be any gadgets on the dashboard or the steering wheel. You can still use navigational apps like Google Maps and Waze. But you should set them up beforehand or pull over when you need to find alternate routes.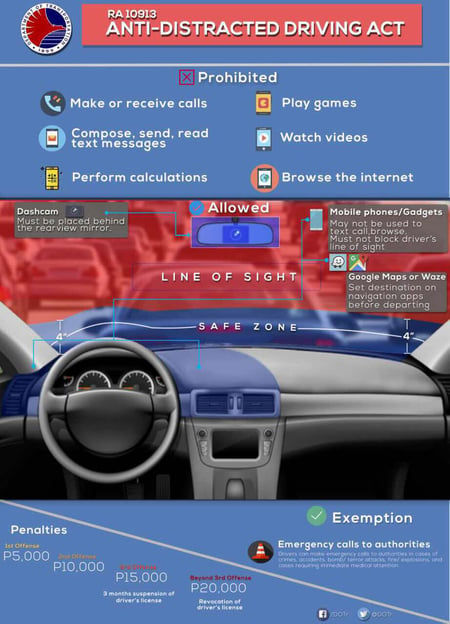 Anti-Distracted Driving Act Exemptions
Getting apprehended for violating the Anti-Distracted Driving Act is something you don't want to happen, so take note of these important reminders.
Take calls with your hands-free earphones. Use hands-free apps and devices to make sure you don't get distracted from your driving.
Put on earphones or headphones only when in use.
Remove any device on your dashboard or steering wheel. Keep them away from your line of sight.
If it's a real emergency, you won't be penalized for using your phone to call for help.
You can still use Waze and electronic maps. Just plot your route before you start your journey. Make sure your phone is properly mounted so that it doesn't obstruct your line of sight.
Read more:
What Does "Line of Sight" Mean?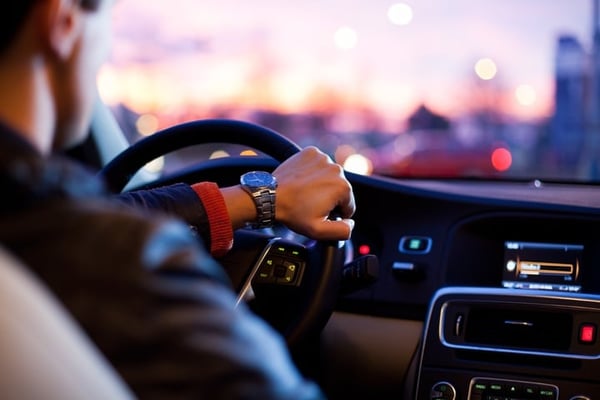 As stated in Section 5 of the Anti-Distracted Driving Act, "The operation of a mobile communications device is not considered to be distracted driving if done using the aid of a hands-free function or similar device such as, but not limited to, a speaker phone, earphones and microphones or other similar devices which allow a person to make and receive calls without having to hold the mobile communications device: Provided, that the placement of the mobile communications device or the hands-free device does not interfere with the line of sight of the driver."
A driver's line of sight includes the entire windshield and top of the dashboard. Just remember the safe zone, which is four inches from the vehicle dashboard. Anything beyond that will be part of the "line of sight" where gadgets and objects are prohibited.[2]
So this means you can put a phone mount on the instrument panel, behind the steering wheel, or at the center of the dashboard, as long as it doesn't obstruct your view.
Fines and Charges for ADDA Law Violations
Fines for violating the Anti-Distracted Driving law are steep. This is to ensure that drivers will follow it all times:
First offense: PHP 5,000
Second offense: PHP 10,000
Third offense: PHP 15,000 and a three-month driver's license suspension
Succeeding violations:

PHP 20,000 and a revocation of the driver's license
Note: Unpaid fines will reflect on the driver's records and will impede renewal of his or her license.
Public utility vehicle (PUV) drivers who violate the ADDA within 50 meters of a school will be fined PHP 30,000 and have their license suspended for three months. Both PUV owners and operators will share the fine unless they can show proof of their "extraordinary diligence in the selection and supervision of drivers in general, and the offending driver in particular."
Where to Settle Your ADDA Violations
You should not pay your charges directly to the enforcer that apprehended you. Instead, go to the corresponding office that will receive the payment:
If you were

apprehended by Land Transportation Office (LTO) officials and/or the Philippine National Police (PNP) Highway Patrol Group,

g

o to the nearest LTO office covering the area.

Go to the respective city or municipal hall if you were

apprehended by local government unit enforcers.

If you were

apprehended by the Metro Manila Development Authority (MMDA) enforcers,

go to

the MMDA main office in Makati City.

You can also

pay

your

fines

via Metrobank or through Bayad Center within seven days.
If you're a vehicle operator who's not required to have driver's licenses (i.e. construction equipment, agricultural machinery, wagons, carriages, carts, bicycles, pedicabs, trolleys, etc.), you'll be issued a ticket and escorted to the nearest payment center to settle the fine. Failure to do so will result in your vehicle getting impounded and possibly being sold on behalf of the government.
Think you're safe because your vehicle has heavy tint? Think again! High-definition cameras are all over the place to monitor the lights inside heavily tinted vehicles. Traffic enforcers are also highly trained to identify from a vehicle's movement whether you're guilty of distracted driving or not.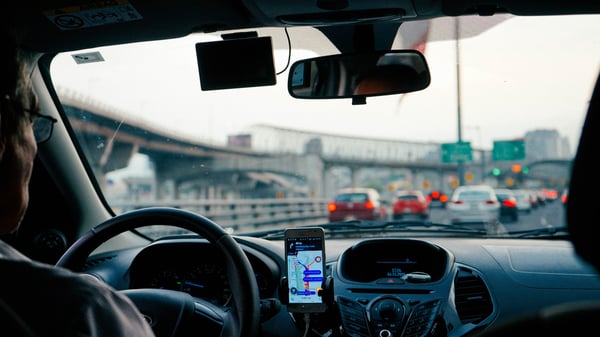 Is the Anti-Distracted Driving Act Effective?
The general public acknowledges the spirit of concern that sits at the core of the ADDA, but many still question its effectiveness and practicality.
For instance, is it better to have the phone mounts installed anywhere else but the windshield? Some people voiced out their concerns, including motoring expert James Deakin, who said that he found it safer to glance at a spot on his windscreen than somewhere on the console.
Ram Salome, a shuttle driver, agreed with him. He said, "The law is unclear, and if it is line of sight that is the issue, how about jeepneys and their signboards? Is this not a distraction and interference to line of sight?"
Lawyer Robby Consunji, who is also the former president of the Car Awards Group, Inc. and a columnist at Top Gear, questioned the need for the Anti-Distracted Driving Act. He challenged the authorities to present a verifiable data that shows electronic devices are a leading cause of motor vehicle accidents in the Philippines.
Final Thoughts
The government's increasing efforts at curbing the rate of accidents in Philippine roads are noteworthy. To some extent, the lawmakers for road accident prevention have done their part, whether the general public agrees or not.
Now, it's up to motorists to ensure their own safety and that of their passengers and fellow drivers. Unless everyone makes a proactive and conscious effort to make driving safer, Philippine roads will remain untamed and dangerous.
Looking for car insurance online? Connect with our financial advisors here on Moneymax.

Sources: