The thing about natural disasters is that they can happen anytime. We like to think that our homes are safe and strong enough to withstand the wrath of typhoons, earthquakes, and volcanic eruptions. But what if they're not?
Can you just imagine what will happen if we're all caught unprepared? How do we prepare ourselves for an emergency, and what precautions should we take to prevent such disasters? More importantly, how can we prepare ourselves against these natural phenomena?
How to Prepare for Disasters
It's very easy to panic at the mere mention of natural disasters. Although we can't stop a natural phenomenon such as a volcanic eruption or an earthquake from happening, we can save lives and protect properties by knowing how to prepare for disasters.
Identify Types of Disasters That Can Affect Your Area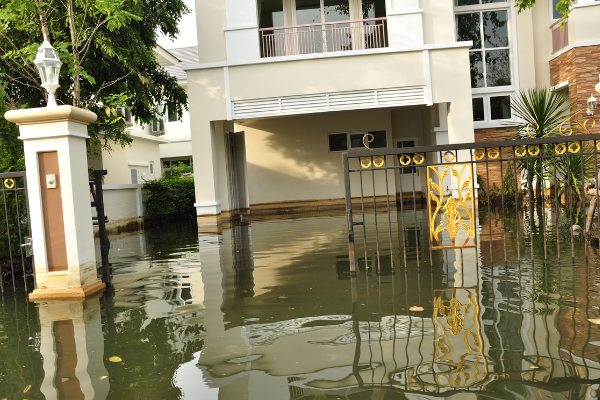 To learn what things to prepare for a disaster, you must first know potential disasters that can happen in your area.
For example, if you live in a coastal, low-lying, or flood-prone area, incessant rains, flash floods, storm surges, and tsunamis can affect your property and endanger your lives.
The same goes for when you live near an active volcano, like Taal, Mayon, or Pinatubo. The chances of being affected by its eruption and its aftermath are much, much higher. Knowing where you're vulnerable can help you with your preparation for natural disasters and what to do for every situation.
Always Stay Informed
If you want to know how to prepare for disasters, well, you need to always be in the know. An important step in disaster preparation is being aware of what's going on around you.
Read the news to be in the loop. Make sure that your phone can receive emergency alerts from the National Disaster Risk Reduction and Management Council (NDRRMC). Getting official forecasts, warnings, and advisories early only from reliable sources will help you know what to do before a disaster strikes. It can also save your life and property, not to mention prevent you from sharing fake news that will only spread fear and panic.
Find Safe Places in Your Home
Staying indoors during a natural disaster should already provide us with safety and protection. Unfortunately, not all houses are 100% disaster-proof, and there's no predicting how much damage a natural disaster can cause.
If you live in a high-rise condo, stay away from the windows. In case of an earthquake, drop everything you're doing, cover, and hold on. Keep yourself and others safe in your present location by going under the sturdiest table or furniture. Stay away from windows, doors, and anything that can fall.
Create a Disaster Plan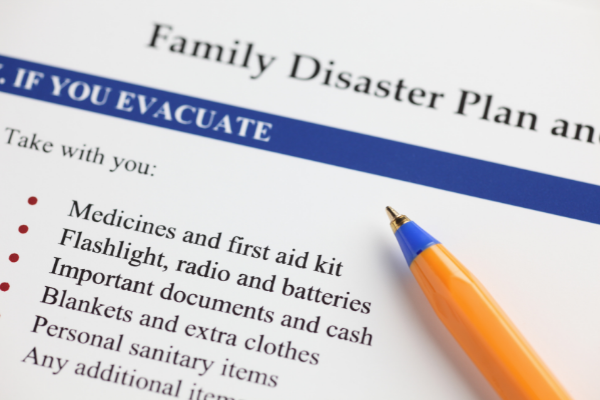 Reduce panic among your family members or even your neighborhood by creating a disaster plan.
Set a place outside your home or neighborhood where all of you can meet up after a fire, earthquake, or typhoon in case you can't return home.
Have a family communication plan, like calling one phone number to update everyone else of your whereabouts or your situation. The phone number should be posted somewhere in your house where everyone can see it. It should also be easy to remember.
Don't forget to make emergency plans for family members who have special needs. Make sure to include your pets in your disaster preparation plan, too.
Read more: Typhoon in the Philippines: Tips and Reminders to Keep Your Family Safe During the Pandemic
Always Keep Your Communication Lines Open
Storms can be forecasted and monitored, and fires can be prevented. But it's much harder to accurately predict when earthquakes and volcanic eruptions will happen. This is why it's important to always keep your communication channels open.
Make sure your phones and tablets are fully charged so you can be contactable, and so that you can get the latest updates on what's happening.
Your phone's your lifeline in an emergency situation. Use it to communicate with loved ones or to call for rescue or medical help.
Be (Really) Prepared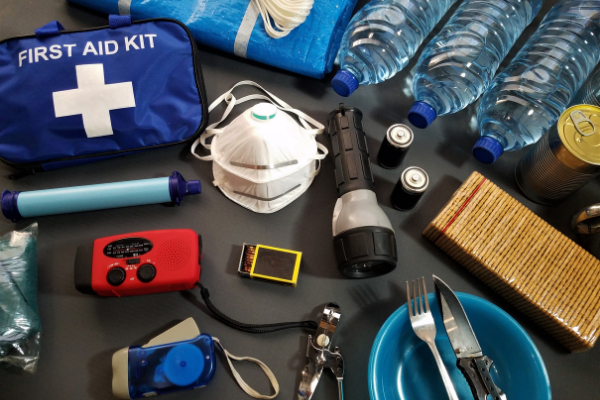 This means preparing a disaster supply kit containing essentials that are good for emergency cases. It should always be ready, freshly-stocked, and easily accessible by everyone in the household. Your emergency supplies should also be enough to sustain you and your family for at least 3 days.
Water – 1 gallon (3.78 liters) per person per day
Food – crackers, cereals, canned goods in easy-to-open cans
Food for kids
Baby's needs
Battery-operated radio or TV for news
Blankets and sleeping bags
Hygiene kit with antibacterial soap, alcohol, napkin, etc.
First aid kit
Medicines
Important documents in a plastic envelope
Money in seal
Related article: Emergency Kit Items You Should Not Forget for the Rainy Months
Just last March 27, 2022, there were two phreatomagmatic events recorded that produced 800-meter and 400-meter tall plumes from the main crater of the Taal Volcano.[1] Phivolcs has also warned that a stronger eruption is also possible. In case of a volcanic eruption and you live near the area, you'll need to include a few more things to your Taal Volcano preparedness kit:
Respiratory breathing protection (such as N95 masks)
Goggles (or any eye protection)
Sturdy shoes
Flashlight with extra batteries
Emergency food and water
Medicines and first aid kit
Hygiene kit
Battery-powered radio
Extra sets of clothing
Save Up for Emergencies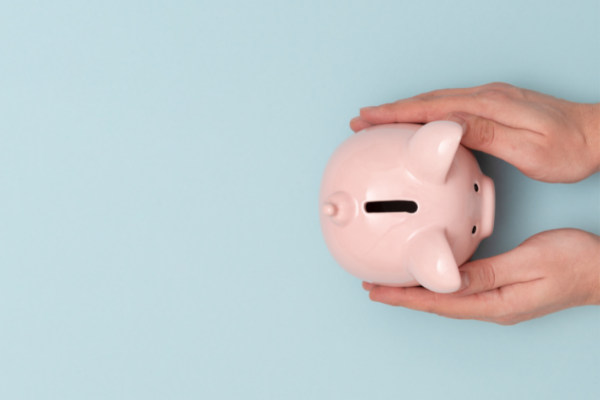 We all don't know what to expect from any disaster, or just how disastrous it could be. The only thing we know for sure is that we're going to be affected in a big way or a small way.
That's why we need to have money saved up in case of a possible job loss, house repair, disability, or even death. It's difficult to save when we're barely making ends meet or when there are too many bills to pay. But we'll regret it even more if a natural disaster happens and we have no emergency fund to help us get back on our feet.
So don't wait for a super typhoon or a volcanic eruption to happen first before you start saving.
Final Thoughts
Following these disaster preparedness tips can help us relax a bit, which can be a great help during a crisis, because we all know what to do.
When it comes to natural disasters, it's better to be safe than sorry. Knowing how to keep ourselves safe during a disaster can prevent injuries and loss of lives. Rescue or medical help won't always be available to us immediately, so we need to be self-sufficient.
Although there's not much we can do when Mother Nature strikes, doing our part and knowing how to prepare for disasters can mitigate their impact and help us cope with the aftermath.

Source: [1] Stronger Taal eruption possible - Phivolcs