With the extra time saved not traveling to work and not going anywhere on weekends, you can learn new skills that are profitable and in demand. And if you get really good at it, you can do it as a side hustle or even as a full-time job. If you're employed, it can also boost your chances of getting that well-deserved raise or promotion.
Ready to learn new skills, especially money-making ones? Check out this list of the best skills to learn to make money, as well as the essential soft skills you should have to land that new client or job.
Best Skills to Learn to Make Money
There are many skills that make money, but not all of them will hold your interest for a long time or be as profitable as people claim. If you want to learn new skills to earn more and give you more career opportunities in the future, make sure it's a mix of hard and soft skills.
You can acquire hard skills (also called technical skills) through education, practice, and repetition, while soft skills are behavioral and related to personality.[1] Stay productive during the lockdown and boost your income flow with these highly profitable skills.
1. Digital Marketing
In this era of digital transformation, digital marketing skills are essential for businesses. This is why it's one of the best money making skills you can learn if you want to boost your income and improve your cash flow.
Digital marketing is the act of promoting and selling products and services by leveraging online marketing tactics such as social media marketing, search marketing, and email marketing.[2]
Your job as a digital marketer will be to improve a business's return on investments by implementing online marketing strategies that work. Some of these strategies include blogging or content marketing, search engine optimization (SEO), social media marketing, and email marketing.
Luckily, there are many free digital marketing courses online that you can finish in just a few days. You can put everything you've learned to practice right away!
Read more: Top Online Jobs in the Philippines You Should Consider
2. Web Development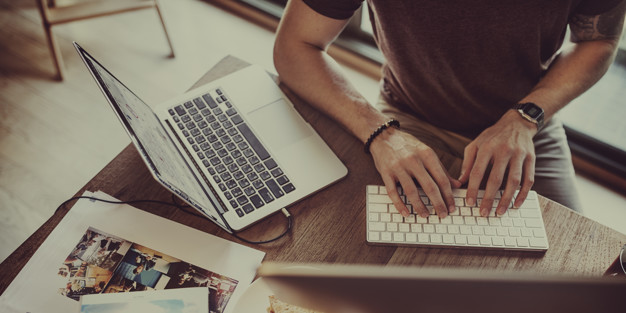 Based on the YouGov study commissioned by Visa and conducted in July 2020, 75% of Filipinos believe it is important for small businesses to have an online presence.[3]
You can make money off this skill by helping business owners build their own websites or improve the design and functionality of their websites if they already have one. There are many free web development courses online that will teach you the basics, but it will take time to learn. But it's possible to start earning from front-end web development in just months, especially if you master basic CSS and HTML skills.
But for the more complex websites that use Javascript, Ruby on Rails, or MySQL, it takes a longer time to learn and master. See if web development is something you can be good at. Check out online courses offered by Coursera, EDX.org, Udemy, or Codecademy.
Read more: Planning to Resign? Consider These Financial Factors Before You Quit Your Job
3. Search Engine Optimization (SEO)
If you don't have the technical skills to build a website from scratch, you can also use your SEO skills to earn money. Businesses get SEO services to boost their website's visibility, drive traffic to their website, and make their website rank higher on search engines like Google.
With this, you need to learn how to use the right keywords for a business's website or blog so that Google will recognize it as an authority or expert on that niche or subject.
To learn more about SEO and how it works, there are lots of free online courses on YouTube that you can check out. There are also courses that provide certification to boost your credentials and help you land a client faster. To get your SEO certification started, check out websites like Udemy, Skillshare, Hubspot, or SEMRush Academy.
4. ‍Content Writing
In the past, people often said that writers never get rich. But how times have changed! Content writing is one of the most in-demand skills that make money. And the best thing about it is that you can write anywhere and get clients from anywhere in the world.
But writing is a complex skill that brings together many different skills and elements, like vocabulary, writing mechanics, and writing knowledge. If you possess this skill and enjoy writing for an audience in any industry or niche, you can definitely earn from content writing.
Earn from writing blog posts, product reviews, website copies, marketing emails, social media captions, and press releases, just to name a few. Most content writers who are just starting out usually join online freelance platforms like Upwork, Freelancer, Onlinejobs,ph, and People Per Hour. But there are also job postings on Linkedin and Facebook, so check out those job posts, too.
5. Social Media Management
Can't live without social media? Level up your social media knowledge and learn new skills that will allow you to earn money as well.
Almost every business in the world has a Facebook or Instagram account. Most business owners are too busy running their businesses to manage their social media accounts. Earn money as a social media manager by helping these business owners post relevant content to their social media accounts.
As social media manager, you'll also engage with their followers and grow their online community to drive traffic to their website and convert these followers to paying customers.
If you have the skills and talents like writing, editing, designing, and analyzing data, you can explore social media management as a side hustle. To succeed at this job, you must also be updated with current events and pop culture. It also helps to be organized and to have a good business sense.
Take up free online courses to learn more about social media. Moreover, you can enroll in a certificate course or join social media boot camps or training programs. If you know someone who's good at social media management, you can also apply for an internship or mentorship program.
6. Culinary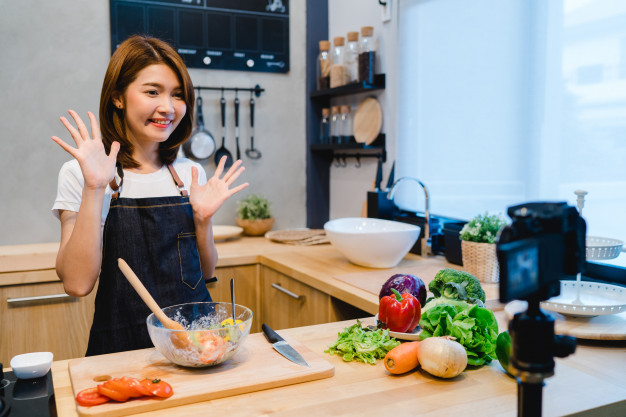 Do you love food? Is cooking something you really enjoy doing? There are lots of ways you can earn from your culinary skills and talents. Learn new skills in the kitchen to offer something more to your customers. Or be that person who shares what they know to help others. Either way, you win.
If you have the experience, the knowledge, and the credentials, you can offer cooking classes online or in a small kitchen set-up. Teach a few students or give one-on-one instruction. You can teach the basics of food preparation, cooking, and food safety.
Another way to do it is through direct sales. Sell party packages, solo meals, meal kits, or anything that you know will be a hit with your customers. You can even produce cooking demos that you can upload to your website, write food recipes, or even be a personal chef.
7. Photography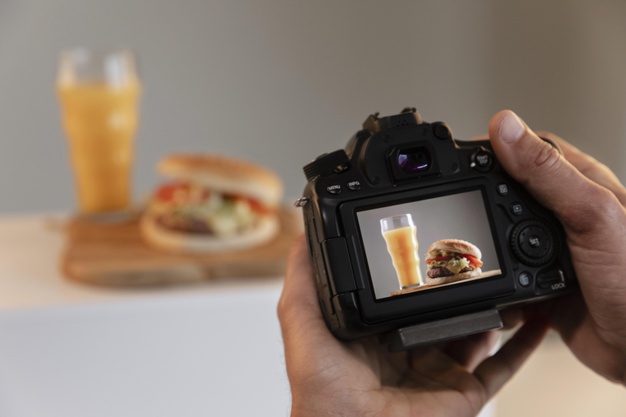 Do your photos get hundreds of likes when you post them on your social networks? Why not earn from your professional-looking photos?
The easiest way to earn from your photography skill is to sell your photos to stock image providers like Shutterstock, Adobe Stock, Etsy, Alamy, 500px, and Fotomoto. You can earn from royalties, commissions, direct sales, or affiliate programs, depending on the site.
Earn extra income with your photography skills and talents by taking product or food photos for businesses. If you're an experienced photographer, you can also teach photography or conduct your own photography workshops or online courses.
Of course, you must invest in professional photography equipment and photo editing software if you're serious about making this your side hustle or even a full-time job.
Read more: How These Filipino Entrepreneurs Turned Pandemic Challenges Into Success Stories
8. Video Editing
You're not the only person who played a video on YouTube and suddenly realized that a whole hour had already passed. These short videos have the power to reel you in and make you lose track of time, which is why video editing is one the most in-demand money making skills to have.
Videos are very effective in promoting services or products, educating, and entertaining different audiences. If you're talented in storytelling and have a good eye for detail, then you can add video editing skills to your money-making skills as well.
Like writing, video editing is a combination of skills and talents. It's a creative process that involves a lot of technical know-how, too. Learn the basics of video editing online and sign up for classes on Udemy, Coursera, or Skillshare.
To start editing videos, you'll need a computer and video editing software. Check out free software like VideoPad, Shotcut, or OpenShot. You can also try Magisto, Adobe Premiere Pro, and Adobe After Effects. The Philippine Center for Creative Imaging[4] also offers Adobe Premiere Pro classes if you're willing to shell out money for this course.
9. Financial Planning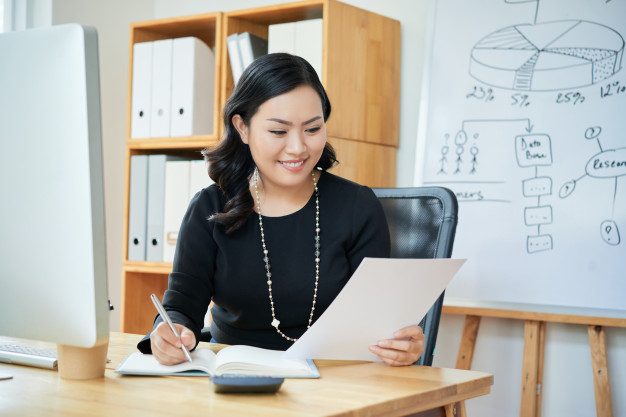 Do you like talking to people and educating them about the importance of financial planning? Why not help them with their finances and earn while doing so? As a financial planner, you can earn from commissions on sales or from client fees. If you wish to do it full-time, you can also earn a salary as an on-staff financial advisor.
Because financial planning is not the same for everyone, a financial planner can help implement different strategies to achieve a person's specific financial goal or need. Aside from helping clients manage their money and stay out of debt, financial planners also help with risk management, insurance, investment, retirement planning, and estate planning.
You can focus solely on insurance and help clients with their life, health, or VUL insurance needs. Most insurance companies in the Philippines provide training and mentorship when you sign up as one of their financial advisors. This includes helping you prepare for the Insurance Commission Licensing Exam as well.
If you want to level up as a financial planner, you can also take a certification program much like what the Registered Financial Planners Philippines[5] is offering.

Soft Skills that Make Money
Soft skills are your interpersonal skills and character traits that influence how well you work or interact with others. It covers a wide range of skills, but these are just some of the most important ones that you should have.
1. Adaptability
Most businesses or employers are always on the lookout for people who can roll with the changes and adapt to these changes with confidence. Everything is fast-paced these days, and anyone who's agile and adaptable will always be a welcome addition to any team. This demonstrates that you can handle regular tasks and even ones that a certain situation suddenly calls for. In a rapidly changing work environment, being flexible with these changes will truly be your strength.
2. Critical Thinking
Many employers also look for someone who can approach a problem logically and solve it using their critical thinking skills. This makes it a very important soft skill to have and a skill that you should continuously work on.
When you're a critical thinker, you evaluate information to help you make better and more informed decisions. You always dig a little deeper and never fail to ask the important questions.
See also: How to Financially Recover from Unemployment in the Philippines
3. Business Communication
Communication is important in every aspect of life. Whether you're just starting or have a lengthy experience in your chosen career or business, business communication skills are vital for success.
Active listening, writing, verbal communication, interpersonal communication, teamwork skills, presentation, negotiation, networking, and selling make up your business communication skills. Don't be discouraged if you haven't mastered these skills yet. It takes time, practice, and experience. The best thing you can do right now is to identify which aspects of business communication you're weakest at and work hard to improve them.
4. Creativity
Being creative is also one of the most in-demand soft skills. It's required not only in creative professions but also in all sectors and industries.
Everyone needs a creative mindset if you want to take your business to new heights and power through challenges along the way. Creativity allows you to think of fresh and imaginative ideas to keep things interesting and to arrive at the most insightful and best decisions.
5. Emotional Intelligence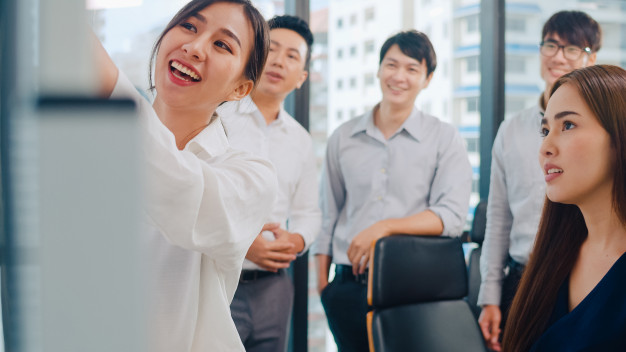 Also known as emotional quotient, emotional intelligence is essential in everyone's personal and professional lives. It's one of the most in-demand soft skills today because it's a lot like leadership skills. You need to demonstrate the ability to discern, assess, and respond while acknowledging your own emotions and other people's emotions as well.
Empathy, motivation, self-awareness, self-regulation, and social skills make up a person's emotional intelligence. All these are essential when connecting with clients and customers on an emotional level.
Related reading: 10 High-Paying Jobs for Fresh Graduates in the Philippines
Final Thoughts
Learning a new skill doesn't mean you'll be an expert at it right away. Practice, learn from others, and just keep doing it!
Find something that you've always wanted to learn so that you'll have fun while learning. Make it your passion project. Devote time for it, and see it through completion. When you're busy doing something you enjoy, you have no time to think about your fears and anxieties as well.
There are many free online courses available to learn new skills. Still, there will be expenses involved, like a laptop, DSLR camera, smartphone, software programs, and many others. You can still cover these costs by getting a personal loan from a reputable provider. To help you get started, compare personal loans easily and for free through Moneymax.

Sources: