Since the pandemic broke out, new trends have emerged to reshape the workplace. These days, employees look for workplace differentiators like a hybrid setup (to avoid the agony of commuting in the Philippines) and higher compensation (to combat inflation and keep up with the rising cost of living).
It doesn't matter where you are in your career and what brought you here. Whether you're a newly resigned employee searching for greener pastures, a career shifter deciding on your next big move, or a rookie who's fresh out of college—we get why you're looking for the highest-paying jobs in the Philippines.
Below is everything you need to know about the most profitable jobs in 2023. Use this information to plan the next step in your career.
Most In-Demand Jobs in the Philippines in 2023
According to JobStreet's 2022-2023 Outlook,[2] roles in IT, Accounting, Admin & HR, Sales/Business Development, and Engineering are currently the most in-demand jobs. If you're looking for better opportunities, consider exploring roles in these functions.
💼 Information Technology
Simply put, Information Technology (IT) refers to the use of systems (hardware, software, etc.) to process and share information. There are plenty of roles to explore under IT—cloud computing engineer, network architect, data architect, application developer, and computer programmer, just to name a few.
💼 Accounting
Got a way with numbers and an organized mind? Consider a career in one of the most in-demand fields in the Philippines.
As an accountant, you'll have to make sure your company's numbers add up. Your responsibilities include preparing financial records, analyzing expenditures, monitoring budgets, and filing taxes.
💼 Admin and HR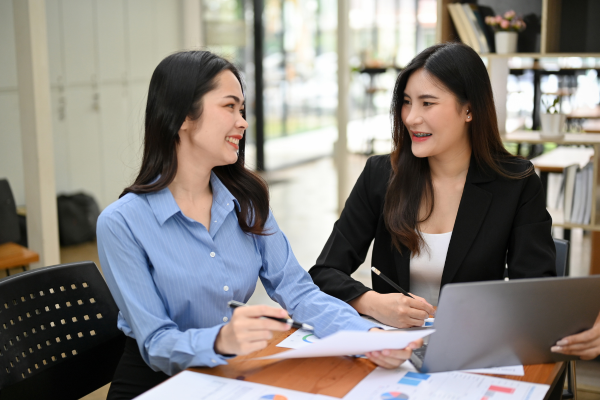 If you love working with people, this job's for you. Your daily tasks would run the gamut—from maintaining employee records, creating and enforcing rules and policies, handling employees' needs, organizing training sessions, and recruiting new talent. Note that you need attention to detail and plenty of patience to thrive in this role!
💼 Sales/Business Development
Roles in sales or business development are crucial. They bring in a lot of revenue, so they essentially keep the business going.
A job in sales, whether you're an executive or an associate, entails fulfilling customers' needs. Meanwhile, a role in business development involves identifying potential clients, maintaining relationships with them, negotiating contracts, and more.
💼 Engineering
Engineers work in a variety of roles—civil, mechanical, chemical, and electrical, to name a few—and industries. Essentially, they use scientific and mathematical principles to solve problems and make cost-effective decisions. The job usually entails designing, maintaining, and enhancing new products or machines.
See also:
Top 10 Highest-Paying Jobs in the Philippines in 2023
Curious about which jobs offer the highest salaries? Here are the top 10 high-paying jobs in the Philippines, as per JobStreet in its latest report.[3]
💼 Aircraft Professionals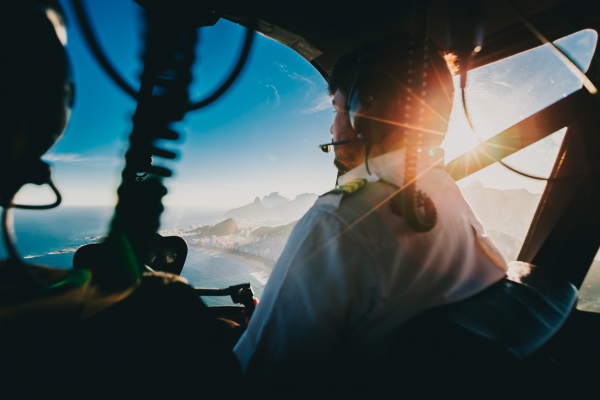 Average monthly salary: ₱128,348
When the borders reopened after the pandemic, new life was breathed into the aviation sector. In fact, a recent report by the Department of Tourism claimed that from January to May alone, there were over 2 million international visitors.[4] This indicates that the industry is well on its way to recovery.
What is the highest-paying job in the Philippines? If you have your eyes on aviation, the future looks promising for you.
Aircraft professionals have the highest-paid job in the country—they're the only ones on this list hitting six figures each month.
💼 Mathematicians and Actuaries
Average monthly salary: ₱62,237
Do you have an analytical mind? Are you great at crunching numbers? Use your valuable skills by applying for online jobs in the Philippines that involve financial data management and analytics.
Specifically, you can apply to be a mathematician or an actuary, two of the top-paying jobs in the Philippines. In these types of roles, you'll analyze statistics, report data, and identify and interpret business risks, among others.
💼 Chemical Engineers
Average monthly salary: ₱58,496
Engineering is a popular field of work—and understandably so. If you want one of the highest-paying STEM jobs in the Philippines, try your hand at becoming a chemical engineer.
Chemical engineering is where math and science collide to ensure the proper development, design, and implementation of chemical manufacturing processes. As a chemical engineer, you'll be a steward of health and safety, as well as a master in research.
💼 Systems Analysts and Designers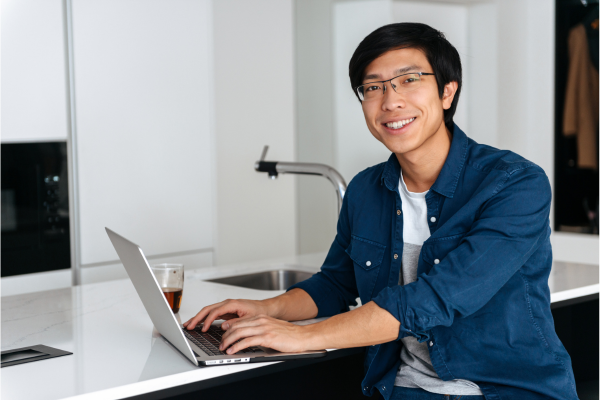 Average monthly salary: ₱54,481
There are a few high-paying back office jobs in the Philippines—one of which is a system analyst or designer role. Your main job is to be an agent of change, consistently assisting and supporting the business in diagnosing and resolving issues using information technology.
As a systems analyst or designer, you identify areas for improvement in the business, create design systems to address process loopholes, implement all necessary changes, and rally others to use the systems you created for your organization's continued success.

💼 Specialist Medical Practitioners
Average monthly salary: ₱54,090
Most high-paying medical jobs in the Philippines are tied to specializations. Being an expert at something is more profitable than being a jack of all trades, especially in the medical profession.
Nursing salary in the Philippines can amount to an average of ₱32K per month.[5] If you switch to specialist medical practices, you have a higher chance of taking home a bigger pay.
💼 Geologists and Geophysicists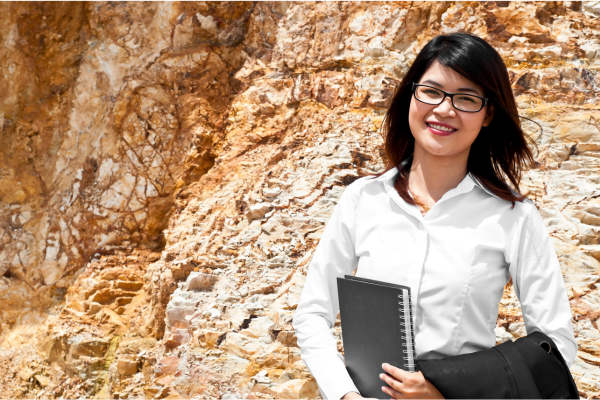 Average monthly salary: ₱53,318
Are you a science geek especially fascinated with the physical properties of our planet? If that's the case, natural sciences—specifically geology and geophysics—might be for you. These two disciplines are among the highest-paying jobs in the Philippines.
If you're interested in exploring these roles, look for jobs in the energy and mining sectors. Your scope will include fieldwork, data evaluation and interpretation, and environmental consulting, among others.
💼 Application Programmers
Average monthly salary: ₱51,224
With the workplace's rapid shift to digitalization, software development has unsurprisingly become one of the best, most in-demand courses with high salary in the Philippines. Explore this field of study if you want a job that offers a bigger return on investment.
As an application programmer, you'll be in charge of developing software applications, debugging programs, and maintaining program codes to satisfy user requirements and system specifications.
💼 Telecommunications Engineers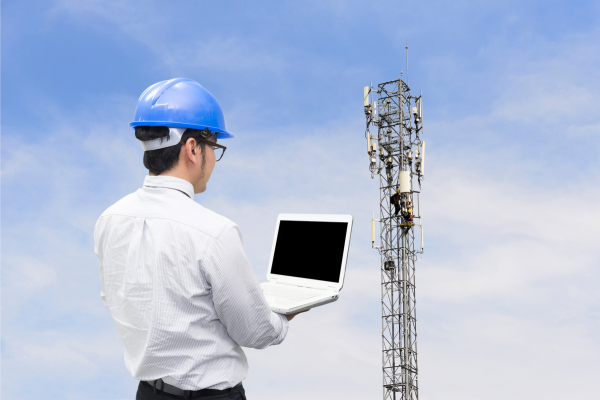 Average monthly salary: ₱49,770
Telecommunications engineering is another of the highest-paying jobs in the Philippines. It offers relatively more financial benefits than other engineering disciplines.
As a telecommunications engineer, you're responsible for supporting different telecommunications systems. Your main concern is to ensure high-speed data transmission by monitoring network synchronization and bandwidth issues, among others.
💼 ICT Installers and Services
Average monthly salary: ₱49,067
Information and communications technology (ICT) installation is one of the highest-paying IT jobs in the Philippines. If you're a fresh IT graduate in the Philippines, your salary may start at around ₱30,000[6] and go up from there.
ICT technicians are important go-to experts in the workplace. These professionals oversee the end-to-end processes related to telecommunications and data transmission—from installation and repair, all the way to maintenance.
As an ICT technician, expect to provide technical advice, conduct troubleshooting, and maintain different software and hardware for clients.
💼 Computer Engineers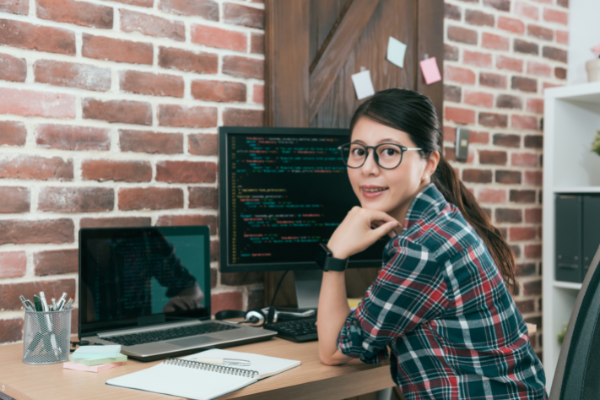 Average monthly salary: ₱47,337
Computer engineers combine the best of two worlds (i.e., computer science and electrical engineering) to design and build modern hardware and integrate them with software to create a consolidated computer system.
The salary for computer engineering tends to be just a little higher than that of civil engineering—but that difference can still go a long way. So if your passion lies in robotics and creating computer-based systems, give this profession a shot.
Related reading: Planning to Resign? Consider These Financial Factors Before You Quit Your Job
FAQs on the Highest-Paying Jobs in the Philippines
Below are some of the frequently asked questions related to high-paying jobs in the Philippines.
1. What is the most in-demand job in the Philippines?
Companies of all shapes and sizes, across all industries, have embraced digital solutions in one way or another—which has accelerated the demand for tech-related talent.
Tech professionals are certainly at an advantage in the job market. These days, the most sought-after roles are in information technology.
2. What is the highest average salary in the Philippines?
Based on data provided by JobStreet, the highest average monthly salary in the Philippines falls within the ₱120,000 to ₱130,000 range. These six-figure salaries are common in the aviation industry, which is known for offering some of the highest-paying jobs in the Philippines for fresh graduates and established professionals alike.
3. What is the highest-paid job in the Philippines in 2023?
Again, the profession that topped the list of high-paying jobs in the Philippines in 2023 is related to the aviation industry. Aircraft professionals, specifically, were revealed to be the highest-paid employee group, according to data released by JobStreet.
Final Thoughts
As the market outlook in the Philippines continues to look up, expect to see more doors opening up. Prepare to explore the highest-paying jobs in the Philippines that can serve your needs and give you room to grow and flourish.
Now is the perfect time to switch things up in your career. Muster up the courage and take that first step toward achieving professional growth.

Sources: