Ah, job hunting. It's challenging, nerve-wracking, and daunting. How many times have you visited online job sites, only to feel overwhelmed?
If you're looking for side hustles to augment your primary income, or perhaps seeking greener pastures at a different company, we have you covered. This article features a list of top online job sites in the Philippines, plus tips and valuable information relevant to your search.
16 Online Job Sites in the Philippines
🖊️ JobStreet Philippines

Website: www.jobstreet.com.ph
JobStreet is a go-to job-hunting site in the Philippines for professionals and fresh graduates. The website is easy to navigate and offers more than 30,000 job postings. You can also download its app to look for jobs while on the go.
Create an account first. Set up your JobStreet profile, which reads like a resume. However, it's best to upload a copy of your actual resume when posting on online job sites.
There are thousands of job postings in JobStreet PH—from customer service roles to opportunities in the education sector. Search for jobs by title, skills, employment type, or industry.
JobStreet PH also offers salary matching, wherein you input your desired salary to filter opportunities. This job search site also posts various helpful articles to aid your job hunt.
See also:
🖊️ Kalibrr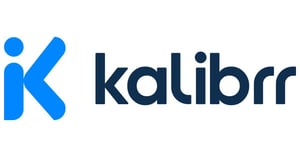 Website: www.kalibrr.com
One of the most popular online job sites in the Philippines, Kalibrr is similar to JobStreet. Create an account to start exploring opportunities. You also have to create a profile, as this is the first thing employers see when you send applications.
On your Kalibrr homepage, you can see recommended jobs based on your profile. You can also see the number of times employers have viewed you as well as the messages sent to you. Applying for work on this job website in the Philippines is quite straightforward—click the Apply button and your profile will be sent to the employer.
Kalibrr also offers skill tests that can help strengthen your profile. The more tests you take, the stronger your profile looks.
🖊️ Indeed

Website: ph.indeed.com
With over 300 million monthly visitors, Indeed prides itself as one of the top job sites in the world. Similar to other online job sites, you need to create an account and an online resume before browsing for opportunities. Vacancies on the website are diverse, ranging from jobs in the IT field to positions in the service industry.
Browse jobs by job title, company, industry, or location. Indeed also lets you search for opportunities based on your desired salary.
With a click of a button, you can apply for job opportunities and your online resume will be sent to the employer. They can also contact you using Indeed's messaging feature.
🖊️ LinkedIn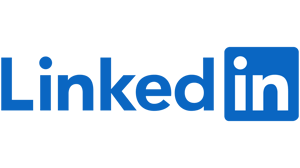 Website: www.linkedin.com
LinkedIn is more than a job listing site—it's a networking platform for professionals. Much like your favorite social media platform, you can post articles and insights, upload photos, and connect with people. But of course, you have to keep it professional!
The online job site has millions of worldwide job postings from thousands of employers—from big companies like Coca-Cola to start-up ventures.
Filter jobs by employment type, job title, experience level, and location. LinkedIn's messaging feature also makes it easier for employers to connect with candidates.
In addition, LinkedIn has a lot of helpful articles and video tutorials to help you ace your job application. The job site also offers LinkedIn Learning, where you can take free or paid online courses about almost everything.
🖊️ Bossjob

Website: bossjob.ph
A career platform for Filipino professionals, Bossjob connects SMEs with pre-screened experienced job seekers, serving as a one-stop portal for hiring. The company started its operations in the Philippines in 2018.
This online job site now boasts of pioneering its own robo-headhunting service in the Philippines. The artificial intelligence-powered headhunter bot matches jobseekers with suitable jobs 24/7.
Bossjob further makes job applications easy for Filipinos through ready-to-use resume templates, instant chat with hiring managers, and online courses and certifications—all of which are available on its online platform.
The site features various articles that can help improve your job application. It also has a reward system called BossPoints. Earn points by creating an account, logging in daily, and applying for jobs. You can redeem the points for Lazada and Grab vouchers and movie tickets.
🖊️ Workabroad.ph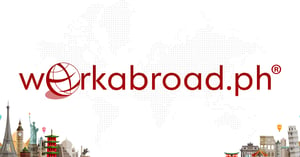 Website: www.workabroad.ph
There are an estimated two million OFWs in the world who left home to provide for their loved ones. If you're planning to follow the same route, Workabroad.ph is one of the top online job sites for you.
Search for opportunities based on your desired salary, industry, qualification, or even country. Most jobs in Workabroad.ph are in the healthcare, service, and food industries. However, opportunities from other sectors may pop up from time to time.
Create an account, fill out your online resume, and search for your desired job. Then click the Apply Now button found in each listing.
This online recruitment website also lets you browse jobs from agencies registered under the Philippine Overseas Employment Administration (POEA). Take note that only agencies under POEA can recruit employees for overseas jobs.
To check if an agency has a good standing with POEA, visit the POEA website.
🖊️ OnlineJobs.ph

Website: www.onlinejobs.ph
Tired of your daily work commute? Why not try working from home? OnlineJobs.ph has various remote job opportunities from companies around the world. Through the job site, employers can connect with professionals who want to work from home in the Philippines.
By creating an OnlineJobs.ph account and an online resume, you can apply for opportunities by job title, sector, or type of work. You can also filter jobs based on employment type.
The site has an ID proof feature, which determines both employers' and seekers' trust scores. The more information you provide to prove your identity, the higher your ID trust score will be.
OnlineJobs.ph doesn't deduct anything from your salary. Employers pay their workers directly.
🖊️ Careerjet

Website: www.careerjet.ph
Job postings in Careerjet come from boards and recruitment sites. It is basically an all-in-one job site, saving you the trouble of visiting each site individually. Since job postings are not hosted by Careerjet, you will be redirected to the original job listing.
Create an account and upload a resume to apply for jobs. Careerjet has an easy-to-use CV builder if you want to create a resume instead.
Careerjet has over 50 thousand jobs in its database, ranging from opportunities in the agriculture industry to management positions. Filter out vacancies by job title, location, or industry.

🖊️ FoundIt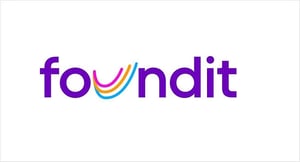 Website: www.foundit.com.ph
Foundit, previously Monster, is an online employment solution that allows you to search for opportunities from all over the world. With a Foundit account and an online resume, you can apply for a job with just one click.
Similar to other online job sites, you can filter vacancies by skills, company, function, or industry. You can also search for opportunities based on location and experience level. In addition, Foundit offers a resume builder.
The job posting site also features courses on cloud computing, data science, design & UX, sales and marketing, and more.
🖊️ RareJob PH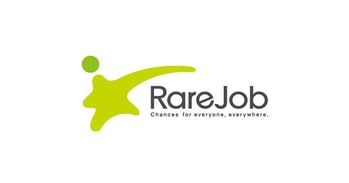 Website: www.rarejob.com.ph
Passionate about teaching the English language? If so, you may apply to RareJob, a top online English school in Japan.
Students are mostly Japanese or people residing in Japan. If you get hired, you'll be teaching people of different ages. However, most of them are working professionals who are probably learning English for business and corporate purposes.
All RareJob lessons are conducted through the school's very own communication platform. Each lesson takes only 25 minutes, making this job a good match for those looking for a side gig. Also, while previous teaching experience is certainly an advantage, you don't need a college degree—you can apply as long as you're 18 years old and fluent in English.
The tutor fee is computed by multiplying the number of your booked lessons in a month by the rate per lesson. RareJob also offers incentives. If you happen to be qualified, these will be included in your monthly tutor fee.
🖊️ 51Talk PH

Website: www.51Talk.ph
On this online job site, you'll be teaching Chinese students the English language.
If you're interested in applying, you need a bachelor's degree and proficiency in spoken English, preferably with a neutral accent. Teaching experience is an advantage, but 51Talk doesn't require it. After all, it offers free training.
Just like at RareJobs, individual classes at 51Talk take just 25 minutes. Group classes, on the other hand, may take up to 50 minutes.
Top 51Talk teachers can earn as much as ₱80,000 monthly. But that will largely depend on the number of classes you teach. Beginners can earn ₱108 pesos per hour, but can quickly advance to as high as ₱200 per hour.
🖊️ Freelancer

Website: www.freelancer.com
Want to give freelancing a go? As the name suggests, Freelancer offers freelancing opportunities from employers across the globe and in various sectors—from virtual assistance, web design, video editing, accounting, and writing.
Create an account and fill out the information for your profile. Once done, you can start applying for jobs. Sort for opportunities by skills, expertise, or pricing. Place your bid for the vacancy and wait if the employer chooses you.
Payments are done via the online job site. For fixed projects, you will be charged 10% or $5, whichever is greater. For hourly projects, a 10% charge is deducted from your pay.
🖊️ Fiverr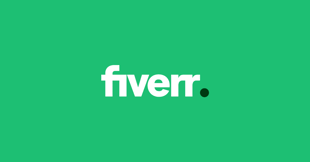 Website: www.fiverr.com
If you're a budding freelancer, Fiverr is a good place to start. This online marketplace connects you to clients looking for specific services. It's aptly called Fiverr as the prices of many services here start at US$5.
Got a wide array of skills? You can work on multiple jobs from different industries. For instance, if you're a financial consultant with excellent graphic design skills, you can offer logo design services and business consulting.
Just a reminder, though, that Fiverr receives a 20% commission from each completed gig. For instance, if you complete a US$5 gig, you'll be taking home US$4.
🖊️ Upwork

Website: www.upwork.com
You can't talk about freelancing without talking about Upwork, one of the most popular online job sites among Filipinos. If you're serious about freelancing and starting a business out of it, this platform is worth trying.
Easily set up your free account, create an impressive profile, and decide on your payment option. On your dashboard, you'll find companies and employers.
Applying for roles will require you to make a convincing pitch. But if you've accumulated enough experience, clients will come knocking themselves. If you get hired, you may choose to get paid via an hourly rate, a fixed rate, or a milestone rate.
Upwork charges a service fee, ranging from 5% to 20%, depending on your earnings. Stressed about creating invoices? That's one less thing to worry about, as all invoicing and payments happen through Upwork.
🖊️ Outsourcely

Website: www.outsourcely.com
Outsourcely is an online job site that connects businesses with remote workers. It's a great way for businesses to find talented workers from all over the world, and for workers to find interesting and well-paying jobs.
Job seekers can work from anywhere in the world and receive salaries without service fees. The downside is that you may have to compete with others for job openings. To attract clients, you need an updated profile and a compelling list of skills.
Sign up for free, update your profile, upload your CV and work samples, and browse companies looking for the best talent. Companies can directly send private chats and communicate with you via video calls, voice messaging, and email.
🖊️ Virtual Coworker

Website: virtualcoworker.com
Virtual Coworker connects businesses with remote workers from all over the world. It's headquartered in the United States and Australia, with most of its recruits coming from the Philippines.
It's a legitimate way for businesses to find employees and for job seekers to find work online. Just search for jobs that are relevant to your skills and experience. If you're not sure what you're looking for, browse the Hot Jobs and read the job descriptions.
To get started, all you need to do is create an account and upload your resume. Once you've done that, you can start applying for jobs. You can also set up alerts by subscribing to its newsletter or following its social media channels for newly posted jobs.
Most of the jobs available are virtual assistants, social media managers, IT support, accounting, HR/recruitment, and digital marketing, to name a few.
Related reading:
5 Tips for Job Hunting in the Philippines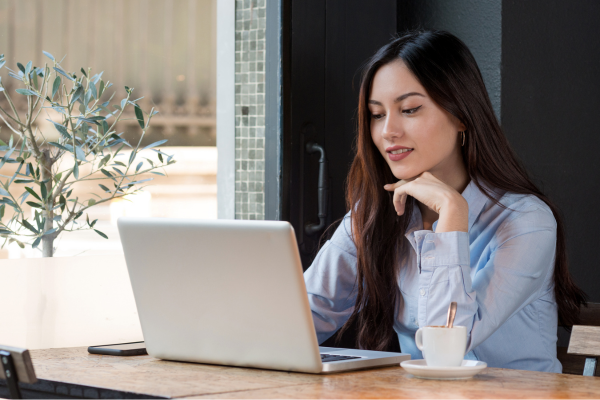 Ready to look for a job? If you want to increase your odds of landing a job, here are some tips that may help you.
✔️ Update Your CV ASAP
You've got to make sure that everything in your CV or resume is accurate and up-to-date. If there are some inconsistencies, the recruiter may get the impression that you're not a detail-oriented applicant.
Got a work history gap on your resume? Don't stress. Just make sure to tell the interviewer that the vacant time has been used for worthwhile things and activities, such as skills enrichment and training.
✔️ Don't Forget Your Cover Letter
Your cover letter is as important as your CV.[1] While your CV highlights your technical skills and achievements, your cover letter demonstrates your written communication skills, line of thinking, and interest in the job and company.
Create a good impression by writing a straightforward letter. Avoid clichés, big words, and fluff.
To make your letter more convincing, point out the similarities between your previous work and the new job. Doing this will show your recruiter that you can easily make the transition.
✔️ Update Your Work Portfolio
If you're a writer, designer, or creative, your portfolio is proof of your skills and hard work. So see to it that it features only the best of your works. Remove any outdated or irrelevant pieces.
✔️ Widen Your Search
If the job market you're considering is oversaturated, consider other industries as well, especially essential ones such as food and health. As with any industry, there may be some competition, but at least you know that new employees will always be in demand.
Meanwhile, if you're feeling overwhelmed by the breadth of opportunities online, go offline for a bit. Check out job fairs to widen your search or gain a new perspective.
✔️ Master the Art of Virtual Interviews
These days, initial interviews mostly take place online, especially for side gigs. Ace your interview with simple yet effective preparations.[2]
If you're asked to use a new video chat application, download it right away and familiarize yourself with the controls and settings. Find a room with minimal noise and a clean background. Set up your webcam with good lighting to illuminate your face.
Lastly, put your interview notes on one side of the screen so you can remember the necessary details. Don't be obvious about reading them, though!
FAQs on Online Job Sites
1. Which is the best site for online jobs from home?
OnlineJobs.ph is one of the most popular sites for those seeking remote work. If you're looking for online freelance work, check out Freelancer, Fiverr, Upwork, Outsourcely, and Virtual Coworker.
2. What are the best job sites in the Philippines for me?
It depends on what you're looking for. Here are some sites to consider:
Best for freelancing beginners - Fiverr
Best for those looking for new full-time employment - JobStreet
Best for those looking for part-time ESL teaching jobs - RareJob PH
Best for those looking for a wide variety of jobs - Careerjet
Best for those looking for overseas jobs - Workabroad.ph
Best for those looking to connect with other professionals - LinkedIn
3. How do I get hired for an online job?
The process differs per site, but generally, you need to create a detailed and accurate profile, upload an updated portfolio, and draft a well-written cover letter for employers to notice your application.
4. Is JobStreet.com legit?
Yes. It's one of the most popular online job sites in the Philippines—as attested to by the 14.6 million Filipino jobseekers and one million Asian companies on the site.[3]
Final Thoughts
Before you try to land your dream side or full-time gig on online job sites, reflect on what you want out of your career. Or take online courses to improve your skills.
If you're feeling dejected, that's okay, too. Take the time to relax and collect yourself—or else, you might burn yourself out and jeopardize your job hunt.

Sources: