Is getting your first credit card a part of your #adulting goals? That plastic card is an excellent tool for building your credit history and managing your finances as a young professional.
But don't dive into it yet without doing your homework. Here's a simple credit card guide for beginners on how to apply for a credit card for the first time.
How to Apply for a Credit Card for the First Time: 4 Tips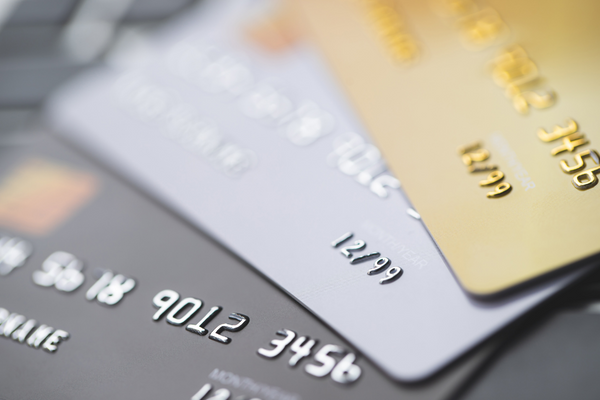 Here's how to get a credit card for the first time. Take note of these reminders before applying for one.
1. Check If You're Qualified
A credit card application is like a typical job application that requires applicants to meet certain minimum qualifications to be eligible to apply. With that, banks impose minimum requirements on age, income, employment/business operation status, and others for credit card applicants.
Minimum Eligibility Requirements for First-Time Credit Card Application
Here are the common eligibility requirements for first-time credit card applications:
Age – At least 21 up to 65 to 70 years old
Citizenship – Filipino (for most banks) and foreigners living in the Philippines for the past two years
Gross annual income – At least ₱120,000 to ₱252,000 (for basic credit cards)
Contact number – An active residence or business landline number and mobile number
Valid Taxpayer Identification Number (TIN)
Employment/Self-employment status – At least one-year regular employment or at least one to two years of profitable business operation/professional practice
If you're too young to qualify for a credit card, you may still be eligible for a supplementary credit card, as long as you're at least 13 years old. You can get one if your older family members apply for a primary credit card and enroll you for a supplementary card.
If your income falls below the bank's threshold, you can easily get approved for a secured credit card that doesn't have any income requirement. However, you need to open a savings account with the bank and deposit at least ₱10,000, which will serve as your collateral.
2. Choose Your First Credit Card
To make it easier to find the best choices, look for certain qualities in a credit card. Your first credit card must be something you can afford to own.
Consider these important factors when shopping for your first credit card in the Philippines:
Annual fee - It's the membership fee you pay for the convenience of using a credit card. Many starter credit cards waive annual fees for the first year so that you can save money as a new credit cardholder.
Interest rate or finance charge - This interest will be charged when you carry a balance over from the past month.
Penalty fees - The bank charges a late payment fee when you don't pay at least the minimum balance by the due date. You also have to pay an over-limit fee when you go beyond your credit limit. If the bank doesn't charge it, your transaction will be automatically declined when you exceed your credit limit.
Rewards program - Redeem points for every amount spent using the credit card, including cashback rebates, annual fee waivers, gift certificates, and air miles. Credit cards with very low annual fees or interest rates usually don't offer rewards.

Eligibility requirements -

This pertains to the minimum age, income, and other requirements to qualify for a credit card.
The best choice for credit card beginners is one with a low annual fee, interest rate, penalty fee, and income requirement. Starter credit cards that offer good rewards programs are also worth considering.
Types of Credit Cards Suitable for Beginners
Each different credit card appeals to a specific type of user who shares the same budget range, interests, lifestyle, and financial needs. It's why there are various credit card types in the market that appeal to different types of users.
Before going through the steps on how to get a credit card for the first time, inform yourself of the following types of cards first.
Basic Credit Cards
Sometimes called classic or standard credit cards, basic cards are the easiest to qualify for because of their low minimum income requirement. Some examples include the BPI Blue Mastercard, the Bank of Commerce Classic Mastercard, and the PNB Visa Classic. They're also among the most affordable to own, as they usually come with lower annual fees than premium cards.
Basic credit cards are also considered the no-frills type because they don't offer rewards. They're ideal for those who just want a simple card for daily and big-ticket purchases and are not interested in earning rewards.

No Annual Fee Credit Cards
A credit card that automatically offers no annual fee for life is a great first credit card for beginners. Because the annual fee is waived forever, you can save on credit card fees. Examples of this type of credit card are the Citi Simplicity+ Card, Metrobank M Free Mastercard, and the AUB Classic credit card.


Rewards Credit Cards
A rewards credit card earns points per qualifying purchase made using the card. When you've accumulated rewards points, you can redeem them for gift certificates, cash rebates, air miles, annual fee waivers, or any perks included in the credit card provider's rewards catalog.
If you're interested in this type of credit card, you can explore the Citi Rewards Card, the HSBC Red Mastercard, or the RCBC Flex Visa.



Cashback Credit Cards
If earning credit card rewards don't appeal to you, perhaps a cashback will. With a credit card that earns a percentage of cashback or rebate on eligible purchases, you can save as much as ₱1,000 monthly. Typically, cash back earned for a month is credited to the credit card bill for the next month, so it lowers your total amount due for that month. Check out the Citi Cash Back Card or the BPI Amore Cashback Card to see how a cashback credit card works.


Travel Credit Cards
This is a special type of rewards credit card that help cardholders save money on travel-related expenses such as airfare and hotel accommodations. These cards offer points or air miles that can be redeemed for free flights or hotel stays. The BPI Platinum Rewards Mastercard and RCBC AirAsia credit card are examples of great travel credit cards.


Co-Branded Credit Cards
If you always buy from a particular brand or store, a co-branded credit card linked to that brand is your best bet. It can help you maximize your savings when using the card. Plus, you'll enjoy rewards, freebies, and other privileges as a cardholder.
Here's the summary of the credit cards mentioned above:
Credit Card

Features and Benefits

Basic Credit Card




Bank of Commerce Classic Mastercard


Monthly income requirement: ₱10,000

Interest rate: 3%

1 rewards point for every ₱25 spend

Up to 5x points on select shopping and dining spend




PNB Visa Classic


Monthly income requirement: ₱10,000

Interest rate: 3%

1% rebate on revolved interest

Low annual fees

No Annual Fee Card



Metrobank M Free Mastercard


Monthly income requirement: ₱15,000

Interest rate: 3%

No annual fees

0% interest installment plans




AUB Classic Mastercard


Monthly income requirement: ₱21,000

Interest rate: 3%

1 rewards point for every ₱50 spend

No annual fees forever

Rewards Credit Card



Citi Rewards Card


Monthly income requirement: ₱15,000

Interest rate: 3%

1 point for every ₱30 spend

Non-expiring points




RCBC Flex Visa


Monthly income requirement: ₱15,000

Interest rate: 3%

2x rewards points on two categories

Free travel insurance coverage

Cash Back Credit Card



Robinsons Cashback


Monthly income requirement: ₱15,000

Interest rate: 3%

3% cashback on purchases at Robinsons stores

Exclusive Robinsons deals and promos




Citi Cash Back Card


Monthly income requirement: ₱15,000
Interest rate: 3%
6% cashback on supermarket purchases
0.20% cashback on all other purchases

Travel Credit Card





RCBC AirAsia Card


Monthly income requirement: ₱15,000
Interest rate: 3%
AirAsia points with every ₱22 spend
Exclusive AirAsia deals and rewards

Petron-BPI Mastercard


Monthly income requirement: ₱15,000
Interest rate: 3%
3% fuel rebate at BPI-accredited Petron stations
₱200 fuel voucher as a welcome gift

Comparing Credit Cards
The sheer number of options in the Philippine credit card market can overwhelm newbies. Make sure to do your legwork before applying for a credit card for the first time.
But if you don't have much time and patience to shop for credit cards, you can save yourself the trouble and use the Moneymax credit card comparison platform instead. It's a free and easy-to-use online tool that lets you compare credit cards in the Philippines in just a few clicks.
3. Prepare the Required Documents
Once you've picked the most suitable card, prepare the requirements for a first-time credit card application in the Philippines. Go for a credit card with easy application requirements to expedite the process. It will also save you a lot of time and energy.
4. Apply for a Credit Card
The most convenient way to apply for a credit card is to do it online. Many banks nowadays offer credit card applications over the internet.
How to Apply for a Credit Card Online
1. Go to the official website of the issuing bank and look for its online credit card application facility.
2. Fill out an online application form, ensuring you provide complete and correct information to avoid processing delays.
3. Take photos of your supporting documents and attach them to your online application.
4. Submit your credit card application.

You may opt to apply for your first credit card at the nearest branch of your chosen bank. You'll have to complete the application form on-site and submit your documents to the bank teller.
---
🎁 Get a Freebie with Your Citi Application

A Citi credit card as your first-ever credit card? Sounds great! Apply through Moneymax to receive a special welcome gift as well. There's a perfect Citi credit card for your lifestyle and needs, so explore, compare, and apply for one today!
Note: This product is sold by Union Bank of the Philippines, using certain trademarks temporarily under license from Citigroup Inc. and related group entities.
---
Things to Know Before Getting a Credit Card for the First Time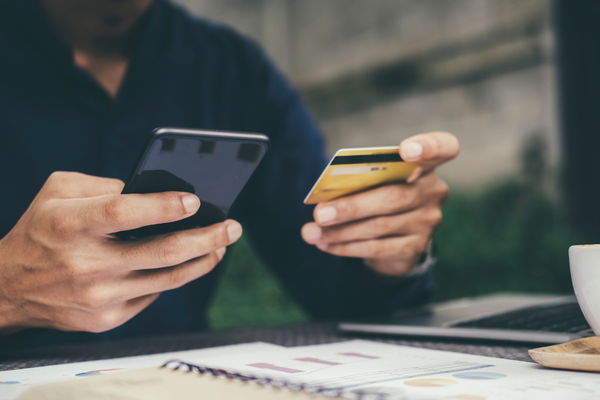 Getting a credit card requires you to do your due diligence. You have to look into different considerations carefully so that in the end, you won't regret that you've chosen to get a credit card. Here are some of the things to mull over:
1. Ask Yourself If You Really Need It
The most important thing that you'll have to do is to determine if you really need a credit card.
Are you building your credit history so that you'll be able to qualify for a home loan in the future? Do you need a purchasing tool to tide you over in case you're short on cash? Are you a frequent flyer who may save a lot on plane tickets if you use a credit card while earning miles and rewards?
If you've never had a credit card before and could pay your bills and buy your necessities without problems, you could probably skip having a credit card. The only reason you should own one is that you need it.
A good reason to own a credit card is to have something for emergencies (and we're not talking about emergencies like shoes on sale here).
Another good reason is if you want to make big-ticket purchases that are otherwise impossible to do with cash, like a powerful laptop or home appliances which you can pay in installments.
But in general, people apply for credit cards to build their credit scores. Still, if you have a healthy cash flow and don't need a loan that requires a credit score, you're better off living without the shiny plastic card.
2. Don't Overlook the Rates and Fees
It's good that banks and credit card companies disclose their cards' rates and fees. You can look at this information to plan your application and budget should you choose a specific credit card.
Check how much having a credit card will cost you. When you signed up for a credit card, you may have been drawn in by the promise of a zero annual percentage rate (APR). Call your bank and ask if it's just an introductory rate, how long will it last, and how much the regular APR is. This is important because it's the rate you'll pay once the promotional offer ends.
Also, ask how much the annual membership fee is and if it can be waived. Find out how much you'll have to pay in late fees, just in case.
Other than charging annual fees and interest, banks may require you to pay for certain credit card services, such as foreign transactions, cash advances, and balance transfers.
While you're at it, know that some fees are avoidable. For example, you can do away with paying foreign transaction fees by not using your card when you're abroad. You can also take advantage of banks' 0% balance transfers during specific periods.
3. Be Careful of Promos
Banks and credit card companies constantly bombard prospective credit cardholders with enticing promos. Some may even send you a credit card that you can readily activate, complete with a brochure with all its exclusive benefits.
But don't be easily swayed by these promos, especially if they seem too good to be true. Chances are, these perks come with fees, charges, or conditions related to credit card spending.
Before you give in to these attractive offers, read the fine print or the rewards booklet carefully. Don't hesitate to probe your credit card sales agent if some things aren't clear to you.
4. Consider Getting a Credit Card from Your Current Bank
The application process can be much easier with your current bank. If you have the bank's app, you can apply for a credit card straight from the app. It will also be convenient for you in the long run since you can manage your credit card transactions using the same app. No need to download a new app and go through the learning curve!
5. Shop Around for the Best Credit Cards
Don't take the first card that your bank offers to give you. Again, this is a business, and they'll want to earn as much money from each client as possible. You're likely being offered a card with high interest rates and annual fees.
Shop around to find a credit card that offers lower fees and a higher credit limit. Compare the rewards programs, too. A provider might have a very attractive miles system. But if you hardly ever travel, this might be useless to you. You might be better off with a good cashback program.
Moreover, find out how secure and protected your credit card is. You can do everything you can to avoid getting your card details stolen and used without your approval, but thieves are constantly finding ways to up their game.
Now's the time to ask your bank to see if your card comes with fraud protection. Some cards will allow you to not pay for charges that you report as fraudulent until a thorough investigation has been conducted.
6. Understand What Will Happen If You Fall Behind on Payments
It's uncomfortable to contemplate, and you probably think it won't happen to you. But no matter how responsible you are, something unexpected can set you back financially.
When this happens, banks offer programs that let you pay back your debt on more manageable terms. They can give you lower interest rates and monthly payments.
It pays to know what resources you can fall back on if the worst happens instead of scrambling for them when you're already stressed with debt.
7. Your First Credit Card Can Make or Break Your Credit
Your first credit card can give your credit score a big boost. But if you're not careful with your spending, it can backfire on you.
Remember that your credit card activity is compiled and forms the basis of your credit score. It includes if you're on time or late with your payments and how much you've used up in your credit limit. To be on the safe side, try to keep your credit card usage under 30% of your credit limit.
8. Pay More Than the Minimum Amount Due
Your credit card statements show your minimum amount due, or the smallest amount you can pay to keep your credit card account in good standing. But if you can, pay more than the minimum so you avoid paying more later. The minimum only covers the previous month's fees and interest, so you're not really making a significant payment to your credit card dues.
9. Ask for Advice
Since it's your first time using a credit card, your head will definitely be swimming in a pool of questions. It won't hurt to ask your family and friends about their credit card experience. Listening to their stories will help shape your expectations and keep you grounded when it comes to making your credit card application decisions.
They may even share some tips and tricks that will help you maximize your card. You may hear a few anecdotes on mismanagement, too, which can enumerate credit card habits you need to avoid.
What to Do If Your First Credit Card Application Got Declined
The first and most important thing to remember when you don't get approved the first time: never lose hope. Getting rejected for your first credit card application doesn't mean you'll never qualify for a credit card ever again.
But don't make yourself appear too desperate—wait for at least three to six months before you apply again. Take that time to improve your credit score and find a credit card that suits you more. This way, you can boost your chances of getting the bank's approval for a credit card.
How to Get Approved for a Credit Card in the Philippines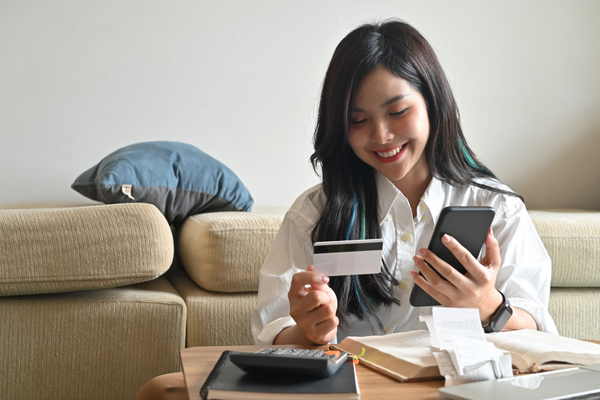 Whether it's your second time applying or you're just submitting your requirements for the first time, your actions before you apply for a credit card will determine your success. Here are some things you can do to up your chances of getting approved for a credit card:
1. Stay Employed
Applying for a credit card for the first time means that you understand the forthcoming consequences, namely debts. And the easiest way to pay off credit card debts is to secure a stable source of income.
Banks and credit card companies are likely only to approve applications of those who have a steady job. So, if you're resigning from your company and you're planning to get a credit card, we recommend delaying the latter until you get a new job. No source of income plus a credit card is a recipe for a financial disaster.
The same applies to self-employed applicants. You must prove that your business or freelance work is active and profitable to get approved.[1]
2. Be Honest With Your Application
This may be a basic tip. But the truth is some people brazenly falsify their application. Others may even forge certificates of employment and payslips.
Never attempt to do this, as banks are smart and sophisticated. They have various ways of determining a document's authenticity. If your falsified documents and fake details are discovered, your application will be rejected, and you may even be reported to the authorities.
3. Make Sure All Your Documents are Complete and Accurate
A credit card application is often delayed—or, worse, denied—because of inconsistencies in the details. Double-check application forms, payslips, and employment-related certificates. Carefully go through everything, including your employer's contact number, your date of birth, and your TIN.
4. Apply for a Credit Card That Matches Your Financial Standing
If you're asking how to get your first credit card approved, one of the most straightforward answers is to apply for a card that matches your lifestyle and financial capability. You'll be rejected if you apply for a card that doesn't match your salary range.
As a first-time credit cardholder, you're a newcomer to credit. This means you're still not qualified for the best credit cards that have great perks, rewards, and enticing sign-up bonuses. These types of credit cards are usually offered to those with longer credit histories and specific income requirements.
So you'll need to start small with your first credit card, like a credit card with no annual fees or a no-fuss rewards program.
5. Apply for a Secured Credit Card
Got a time deposit or savings account? Your credit card application may stand a chance if you choose a secured credit card. A secured credit card requires collateral, like a savings or time deposit account.
The credit limit is typically 80% to 95% of the amount deposited in your account. The deposit in your account should stay there for at least a year to keep your credit limit. And eventually, you may ask the bank to convert your secured credit card into a regular one.
How to Use Your First Credit Card Responsibly
Now that you know how to apply for a credit card for the first time, you need to learn how to use it―that is if your application is successful! But let's assume that you've already received your card. Before you start using your first credit card, follow these steps immediately:
Sign at the back of your card. This is for your own security and convenience.[2]
Activate the credit card. The bank will send instructions for credit card activation along with your new card. Follow these instructions, which usually involve calling the bank's hotline or sending an SMS.
Enroll your credit card in your online banking account. This way, you can monitor your credit card transactions and view your monthly billing statements via your bank's electronic banking system. You can schedule your credit card payments online to avoid missing a due date.
Understand the terms and conditions before using your new card. Take note of the credit limit, rewards, annual fees, finance charges, and other credit card fees.
Store it in a safe place. Put your card in your wallet (if you'll use it often) or in a secure drawer in your home (if you'll use it only for emergencies or travel) to keep it from getting lost or stolen.
Reminders on Managing Your First Credit Card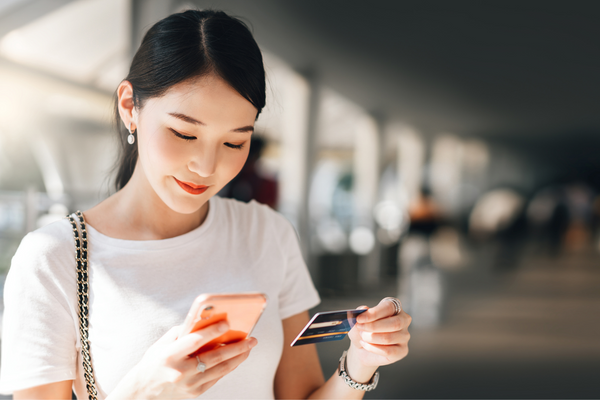 Now you're ready to use your new card! Be a responsible credit card owner. Here are some reminders for first-time credit card users:
Pay it off in full every month. This will keep you from paying finance charges and late payment fees.
Don't spend beyond your means, especially if you're given a six-digit credit limit.

Don't max out your first credit card. It'll be harder to pay your monthly balances that way.

Monitor your credit card transactions and statements regularly. If you notice anything suspicious, report it immediately to the bank.
Never share your credit card details. Protect yourself from credit card fraud by making sure you don't give out your credit card and personal information to anyone.
Final Thoughts
Follow our tips before you ask yourself how to apply for a credit card for the first time. Getting your first credit card is a simple process, but it gets more complicated when you start using it. As long as you're careful and frugal with your credit card spending and consistent with your payments, you'll do just fine.

Sources: