How does a credit card work? If you've ever used one, this question must've crossed your mind. Paying with plastic is convenient—but how and why exactly is that the case? To understand how a credit card works, you should know the different components that make the magic happen.
Discover the different parts of a credit card, how they function, and where to find them in this extensive guide.
What are the Parts of a Credit Card?
While their appearances may vary, all credit cards are more or less the same. They have the same basic parts that make for a universal experience despite the variations that come with each one.
Some credit cards may have extra features to make purchases more convenient, provide better security, or simply offer a better design—but you can count on even the basic, entry-level cards to have the essential components.
If you compare credit cards, you can find most of the following parts either at the front or back of your card. Get to know how your plastic money works by checking out the anatomy of a credit card below.
💳 Card Issuer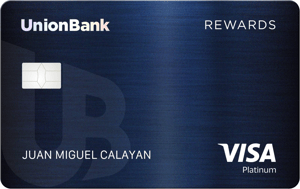 Where to find it: Front of the card, upper left corner
What are the parts of a credit card? If you look at the front, one of the first things you'll see (usually at the topmost left corner) is the logo of the bank that issued your credit card. This one's pretty standard not just for credit cards but for debit cards as well.
The bank whose logo is on your credit card also provides the credit line you're using. Likewise, it's the bank that handles your credit card payments, transactions, and rewards, among others.
💳 Card Name
Where to find it: Front of the card, typically on the upper right corner or center
Credit card issuers use different card names to differentiate the suites of products and services they offer.
Note that you can't always find the credit card name front and center on the face of the card. For entry-level credit cards, banks don't usually feature card names unless they're distinctly branded. But for premium credit cards, banks may display the name of the card boldly to show the card's luxury and prestige.
As for co-branded credit cards, it's usually enough to feature the brand that the banks are partnering with to distinguish them from the regular card lineup.
💳 Card Number
Where to find it: Front of the card, typically on the lower left corner
The long string of numbers you see on your card is called the credit card number or primary account number (PAN).[1] It's usually 16 digits for most credit cards (Mastercard, Visa, JCB, and UnionPay) and 15 digits for American Express cards.
Your credit card number is how banks and payment networks identify you from millions of cardholders. It also lets them keep track of your credit card transactions.
As random as it may seem, each card number on your credit card has a meaning and a purpose. A credit card number consists of these three parts:
Bank identification number (BIN) – The first six to eight digits of your credit card number. The BIN sends the payment details and instructions to the correct payment network and bank for processing.
Account identifier – The digits in the middle of your credit card number, after the BIN. It's a unique account number used by your issuing bank to identify your credit account. This number tells the bank which account to charge the transactions you make.
Validator or check digit – The last digit of your credit card. It ensures the accuracy of the card number used in a transaction. It was first developed in the 1960s as a way to combat data breaches and other fraudulent activities.
The credit card number is one of the most crucial parts of a credit card. By no means should you share your credit card number with anyone who has no business knowing it, lest you expose yourself to fraudsters.
To help users protect their credit card information, some card issuers have started printing the credit card number and other crucial details on the back of the card.
💳 Cardholder Name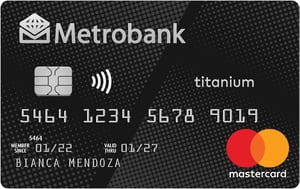 Where to find it: Front of the card, typically on the lower left corner
The name on your credit card indicates the only person authorized to use the card for any transaction. Hopefully, the card you're holding bears your own correctly spelled name.
The cardholder name as indicated on your card should also be what you use when entering your billing information to validate credit card transactions. For identity verification and added security, some stores require cardholders to show a valid ID before accepting credit card payments.
💳 EMV Chip
Where to find it: Front of the card, middle left
Credit cards didn't always use to have EMV chips. It wasn't until 2013, when the Bangko Sentral ng Pilipinas (BSP) required every bank to add EMV technology to all cards, that the credit card security landscape changed for the better.
EMV, which is short for the financial institutions that originally developed the technology (i.e., Europay, Mastercard, and Visa), makes credit and debit cards even more secure.[2] The EMV chip embedded into cards today is a small, microprocessor-based integrated circuit that generates a single-use code for every transaction, making it harder for fraudsters to capture and use stolen cardholder data.
This is also why cashiers don't just swipe your card—they also insert it on the terminal itself so that the EMV chip can generate its unique code and secure your credit card details, preventing fraudulent stores from making a replica of your credit card.
💳 Contactless Indicator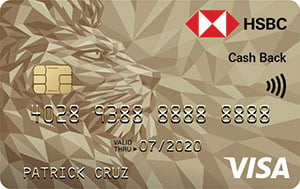 Where to find it: Front or back of the card
Some credit cards just swipe; others swipe and tap. If you see a sideways Wi-Fi symbol somewhere on your card, that means you can make contactless payments with it.
The contactless indicator is one of the parts of a credit card that give you added convenience on top of other features that make plastic cards an ideal payment option. You can use a card with this feature to make transactions easier by simply tapping it on a point-of-sale (POS) terminal to pay for a purchase.
💳 Expiration Date
Where to find it: Front of the card, typically on the lower left area
Don't get too attached to your credit card—you can't use it forever. Each card has a set amount of time that it can be used (typically three to five years) before it needs to be replaced. Before your card's expiration date, you can either go to the bank and request a new one, or cut that credit line entirely.
You can find your card expiration date printed in MM/YY format on the lower right area of your card, usually below the credit card number. Some cards even have the account opening date printed beside the expiration date, though it's not really important and doesn't have a real use.
Your credit card's expiration date is another crucial piece of information you shouldn't share with anyone under any circumstances. Since this is usually provided in every credit card transaction to check if the card is still valid, fraudsters are always out to hunt for this information to try and steal your card details.
Fortunately, newer credit cards have also started printing expiration dates at the back of the card for better protection, so never take a picture of your credit card front and back.
Related: Credit Card Dos and Don'ts: What Should You Do and Not Do with Your Card?
💳 Payment Network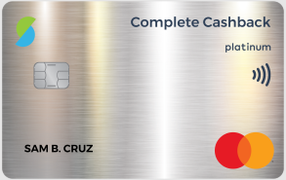 Where to find it: Front of the card, typically on the lower right corner
If you have a credit card, chances are it has a Mastercard or Visa logo on the lower right corner. After all, these are the two biggest payment networks in the world.
Payment networks act as the middlemen between issuing banks and merchants. They work at the backend to make sure all transactions are processed smoothly.
Other payment networks include American Express, JCB, UnionPay, and Discover, among others.
💳 Customer Helpline
Where to find it: Back of the card, typically on the topmost part
Now it's time to explore the parts of a credit card usually found on the back. At the topmost part, you'll see the customer hotline of your issuing bank.
If you need to report a lost credit card, an unauthorized transaction, or a mistake on your billing statement, you can contact the issuing bank through the landline number or email address printed on the backside of the card.
For added safety, write these down on a separate note or save your bank's hotline number on your phone for quicker access.
💳 Magnetic Stripe
Where to find it: Back of the card, top part
The magnetic stripe or magstripe is the part of your credit card where all the swiping action happens. The black strip found on the back of your credit card contains all the information about you and your card, which includes your name, card number, expiration date, and other pertinent information required to process transactions.
This is the area where cashiers usually swipe your card on their card readers to get your information. While the EMV technology has rendered the magnetic stripe almost useless anywhere else in the world, it's still widely used for credit card transactions here in the Philippines.
The magnetic stripe on your credit card will gradually wear down the more you use it. When it reaches a point when it can no longer function as designed, you can always request a replacement card from your issuing bank.
💳 Hologram
Where to find it: Back of the card, typically on the lower area
Another credit card part that functions as an added layer of security is the hologram sticker usually found on the back of the card. Most of the recently released credit cards have hologram stickers, which show a three-dimensional image that helps stores identify valid credit cards.
A hologram is made up of several layers of images aligned at different angles. This feature makes it harder for fraudsters to copy and print out fake credit cards or credit card replicas.
💳 Signature Panel
Where to find it: Back of the card, lower middle area
Where to sign your credit card, you ask? On the signature panel, of course!
Also known as the signature box, this white paper-like strip found on the back of your credit card is where you have to put your signature as a way to authenticate your credit card purchases.
Although it's not mandatory, one reason to sign your credit card is for merchants to be able to cross-check it with the signature on your valid ID.
If your credit card already has an EMV chip and a contactless payment feature, you can consider the signature panel a nice-to-have anti-fraud component that's not always required to fill out.
💳 CVV Security Code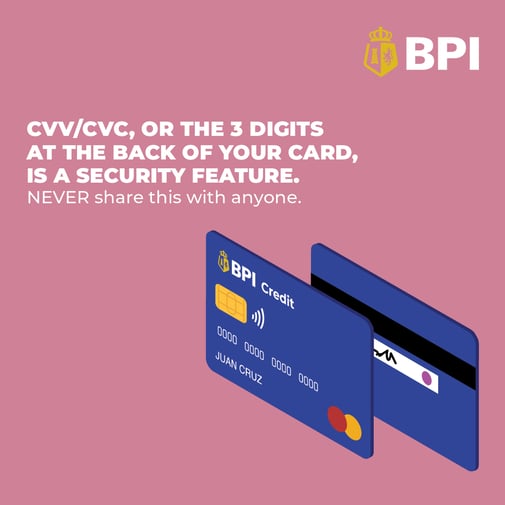 Photo: BPI Facebook page
Where to find it: Back of the card, middle area
Perhaps the most crucial one out of all the parts of a credit card is the Card Verification Value or CVV number. Also known as the Card Verification Code (CVC), this unique three-digit code is used to further validate all of your credit card transactions.
If an online hacker gets hold of your card number, card expiration date, and CVV number, they can pretty much use your card details to make unauthorized purchases. So protect your CVV code at all costs.
Here's a quick look at the key parts of a credit card and where to find them: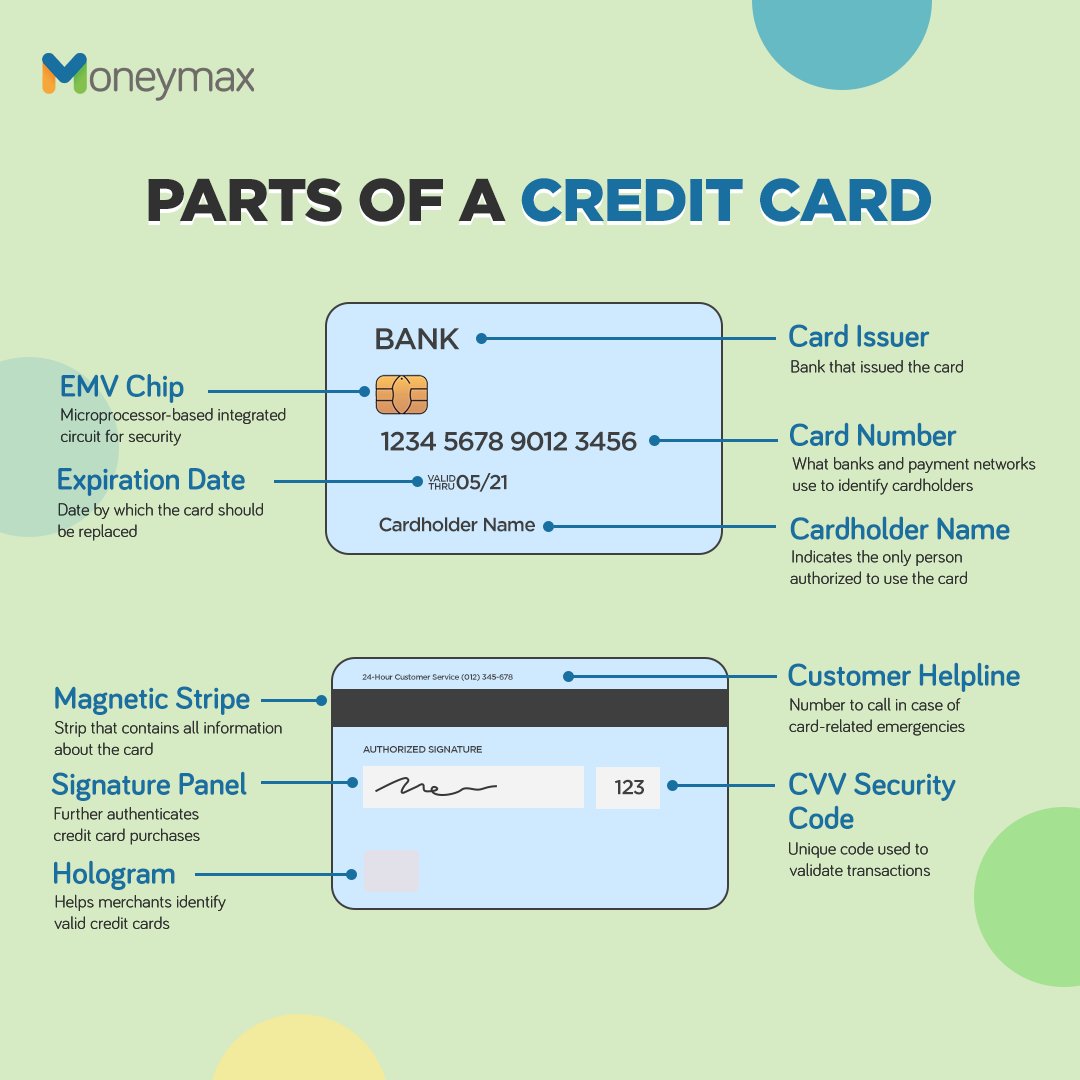 Parts of a Credit Card: FAQs
Below are some of the most frequently asked questions about the parts of a credit card.
1. Are the parts of a credit card the same as those of a debit card?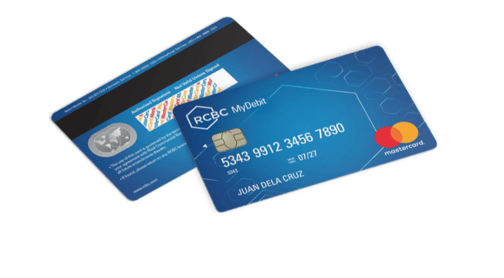 Typically, the parts of a debit card are the same as those of a credit card since you can use either of the two to make purchases in-store and online. Debit card parts also include an EMV chip, card number, CVV code, magnetic stripe, hologram, etc.
The difference lies in the source of funds. If you use your debit card, you're using your savings account as your source of funds. If you use your credit card, you're borrowing from your credit line to make a transaction.
Read more: Debit Card vs. Credit Card: Which Card Should I Use?
2. Are my credit card number and account number the same?
Your credit card number is not the same as your credit account number. Your card number is unique and specific to your credit card. It's also tied to your credit account number within your issuing bank.
If you apply and get approved for another credit card within the same bank, you'll get another card number for that credit card, but your credit account number with your issuing bank will stay the same.
The same goes for your debit card number—the card number on your debit card is not the same as your actual bank account number. So don't input your card number when making crucial bank transactions like depositing, sending, or receiving money. Typically, it's your debit account number that's required for these transactions.
3. Do I have to affix my signature to the signature box of my credit card?
Ideally, you should, as it provides another layer of security and indicates to merchants that you agree to your issuing bank's terms and conditions. But if you're using your credit card only for online purchases, there's really no need to sign your card.
Besides, most merchants don't bother checking the signature on the back of your credit card. It's completely up to you if you'd like to maximize the use of the signature box.[3]
Final Thoughts
As you should know by now after learning the different parts of a credit card, these small plastic things are more complex than they look. They're packed with advanced technologies that guarantee security, convenience, and ease of use.
Hopefully, this guide has given you a better understanding of how a credit card works and why it's important to safeguard the information printed on it. For all intents and purposes, your credit card is not just a plastic card—it represents your purchasing power and your capacity to manage your finances. Take the time to appreciate how advanced and powerful your credit card truly is.
👉
Compare Credit Cards via Moneymax
Looking for a new credit card? If you want a higher credit limit, consider these options:
Sources: