Most Filipinos use cash for transactions, but more people are now embracing contactless payment. Almost eight of 10 Filipinos plan on using their cards for payments instead of cash, according to data from the 2018 Visa Consumer Payment Attitude Study[1].
The COVID-19 outbreak has also made establishments switch to contactless transactions. Because this method doesn't require entering a PIN or using a pen for signature, physical contact is minimal.
Contactless payments are not new but are becoming more significant in the world we live in. Keep on reading to know how this payment option works, why it's important today, and what contactless payment options you can use for products and services in the Philippines.
What is Contactless Payment?
Contactless payment is a type of payment available in credit cards and debit cards. With this method, you can pay for services and goods by simply holding the card near a payment terminal or a Radio Frequency Identification (RFID) reader. Such terminals process the payment through a chip card.
This payment method has been around since the 1990s, with only a few establishments using the technology at the time[2]. Nowadays, more merchants and retailers offer contactless payment for their customers around the world.
Other contactless payment solutions that are becoming more widely used are digital wallets such as GCash, PayMaya, and GrabPay. These options require using a mobile app to pay for products and services.
How Do Contactless Payments Work?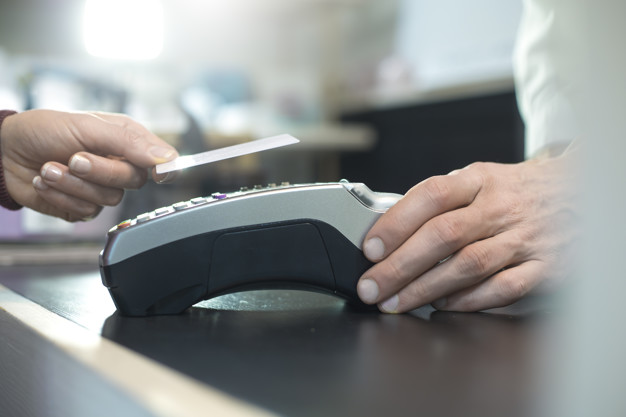 To pay using your contactless credit card or debit card, tap the card on the merchant's payment terminal. The terminal will beep once the payment is accepted. Unlike credit cards, you don't have to sign anything when using this payment option. However, how much you can spend may be limited, depending on your bank. If you are planning to get a credit card, Moneymax has listed the best credit card in the Philippines based on your needs.
To use your smartphone for contactless payments, download a payment app such as Apple Pay or Google Pay, and link your credit/debit card on the app.
You can also use digital wallets for your purchases. GCash, PayMaya, or GrabPay are some of the most popular digital wallets in the country. To pay using your digital wallet, simply look for the merchant's QR code and scan it using your phone.
The Importance of Contactless Payments Today
Because of the COVID-19 pandemic, shoppers and establishments are rethinking ways to transact and make payments. More merchants and retailers are offering contactless payment methods to minimize contact between people. While this payment option has been around for a long time, it is more important today than ever.
By using contactless payment options, you don't have to touch a dirty PIN pad to pay for your purchases. You can also maintain the distance between you and the cashier while you make a payment. Aside from reducing the risk of infection, contactless transaction is much more convenient—you can tap your card and go, speeding up your check out process.
The bottomline is contactless payment is another layer of protection we can use against COVID-19 while also making our transactions quicker.

Where Can I Use Contactless Payments?
Millions of merchants worldwide accept contactless payments, including supermarkets, pharmacies, restaurants, and others with the contactless symbol at checkout.
In the Philippines, you can use contactless payment channels to shop at SM and its retail partners such as Ace Hardware and Uniqlo. You may even avoid the long queues at NLEX, SCTEX, and CAVITEX toll booths by tapping a Mastercard contactless card to pay for toll fees.
Here are a few other establishments where you can use a contactless credit card:
Bookstores: Fully Booked and National Book Store
Coffee shops: Figaro, Seattle's Best Coffee, Starbucks, and The Coffee Bean and Tea Leaf
Gas stations: Caltex
Grocery stores: Marketplace by Rustan's and Robinson's Supermarket
Pharmacies: Mercury Drug and Watsons
Advantages and Disadvantages of Contactless Services
Contactless payment can make your shopping more convenient and safer. However, it also has a few disadvantages you should know.
Advantages:
Convenience. Contactless payment offers a convenient way of paying for products and services. You don't need to input your PIN or sign a receipt to make a payment. It is also faster as you only have to tap your contactless card to a reader or scan a merchant's QR code when using your phone to pay.
Security. Your card never leaves you when making a payment, which makes stealing your data a bit harder. The EMV chip technology used in contactless cards is also more secure than the magnetic stripe card technology. Digital wallets also have built-in redundant protections. For example, you have to enter a passcode to make a payment using your digital wallet. Your credit card details are also encrypted to prevent hackers from getting your information.
No additional fees. Merchants offering contactless payments don't need to pay additional fees to card companies. They only need to install card readers for this option.
More features. A contactless card linked to a smartphone or digital wallet has more features than a traditional card. You can view your payment history and use a pin for your protection. Some mobile wallet apps also run promos which can save you money.
Disadvantages:
Acceptance. While contactless payment is now widely used, not all merchants and retailers accept this mode of payment for purchases.
Risk of fraud. If your contactless card is stolen, it can be used for purchases without needing proof of identification or signature.
Purchase limit. Contactless payment options have a set limit for the amount you can spend in a day.
Requires internet connection. Digital wallets require an internet connection to make a payment through their apps, making this method challenging in rural areas and for individuals without an internet connection.
Read more: Moneymax Reviews: AUB Mastercard – Go Easy or Go Classic?
Contactless Payment Options in the Philippines
Here are some of the many contactless payment methods you can use for a more convenient and safer shopping experience:
Contactless Credit Cards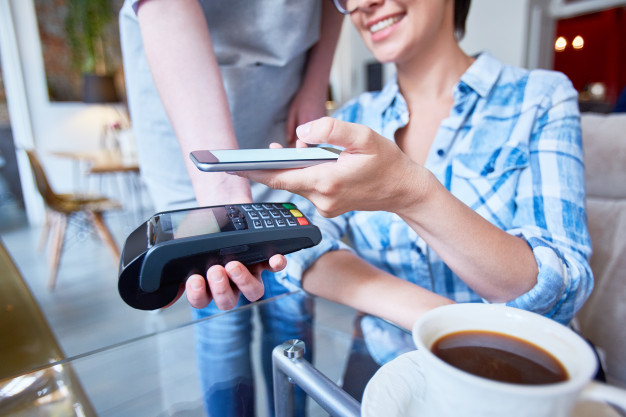 The most convenient way to experience contactless payment is through a contactless credit card. If swiping a credit card and signing a paper is too much hassle for you, imagine the ease of just tapping a credit card terminal in the Philippines. Compare these credit cards with contactless payment features to get you started.
RCBC Bankard Flex Gold Visa

📌 Key Features and Benefits
Annual fee: PHP 3,000
Interest rate: 2%
Minimum monthly income requirement: PHP 30,000
Perks and rewards: 2x rewards points on three preferred spend categories (grocery, fuel, department store, household appliances, or travel)
Read more: Best Credit Card for Groceries in the Philippines: Top 14 Options

UnionBank PlayEveryday
📌 Key Features and Benefits
Annual fee: PHP 3,000
Interest rate: 2%
Minimum monthly income requirement: PHP 30,000
Perks and rewards: earn 1 point for every PHP 10 spend

HSBC Gold Visa Cash Back

📌 Key Features and Benefits
Annual fee: PHP 2,500
Interest rate: 2%
Minimum monthly income requirement: PHP 16,667
Perks and rewards: earn 5% cash back on dining transactions

Metrobank Rewards Plus Visa

📌 Key Features and Benefits
Annual fee: PHP 2,500
Interest rate: 2%
Minimum monthly income requirement: PHP 29,167
Perks and rewards: 2x reward points on electronics, transportation, and online purchases

BPI Amore Visa Cashback

📌 Key Features and Benefits
Annual fee: PHP 2,050
Interest rate: 2%
Minimum monthly income requirement: PHP 15,000
Perks and rewards: get 4% cash back on supermarkets and department store spend

Contactless Payment Apps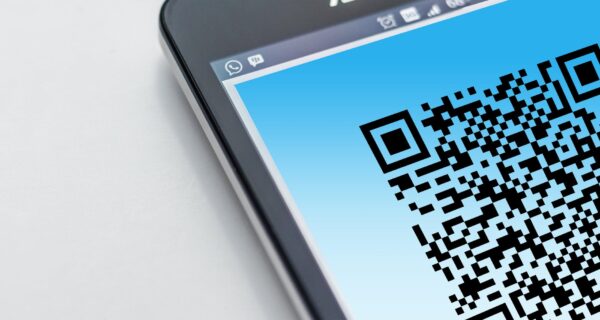 Don't have a credit card? That's okay, because you can use your smartphone for your contactless transactions. Just download these apps and create an account to kickstart your contactless journey.
Coins.ph - This mobile wallet lets you make online payments, load your Beep card, or buy digital currencies. It offers services like bills payments, remittances, and online shopping at more than 100,000 merchants accepting digital currencies.
GCash - GCash is available for online and offline payments. The app allows you to pay for for services and products by simply using a QR code. You can also link your GCash account to PayPal to transfer funds.
GrabPay - GrabPay a virtual prepaid card available in the Grab app. You can share your credits or link your credit/debit cards for cashless payments. You can pay for Grab services such as GrabCar, GrabFood, and GrabExpress using this digital wallet.
PayMaya - PayMaya allows users to shop and pay bills virtually. You can also use the app to book flights, buy games, and stream music. It has a scan to pay feature that you can use to pay for a product or service at partner merchants.
Read more: Moneymax Reviews: Is AUB Platinum the Right Premium Card for You?
Final Thoughts
Contactless payment is a great alternative when purchasing products and services. It is faster and more secure than using a traditional card with magnetic stripes. In a time when less contact with other people is encouraged, now's the perfect opportunity to get yourself acquainted.

Sources: