Remember when your wallet was the most important item in your arsenal of everyday items? It's the portable pocket where you place money, notes, and even pictures of your loved ones. But since the invention of the digital wallet, you probably stopped caring about what your physical wallet looks like.
Because of the global pandemic forcing everyone to stay at home, owning a mobile wallet has become the norm. Going cashless online is now the logical way of doing things, so it's best if you check out your options. Here are some of the country's prominent online wallets and their key features.
Why Do You Need a Mobile Wallet?
"Will I still need a digital wallet after the pandemic?" you might ask. Pandemic or not, we were all heading to a cashless future anyway. If anything, the pandemic just helped speed up the process. If you need a refresher, here are the benefits of using the online payment apps for your transactions.
It's pretty convenient. That in itself is the main reason why you need one. Imagine not having to carry cash in order to buy goods, pay bills, or send money to your loved ones. Since everything's online, it only makes sense for your mode of payment to be online, too.
It encourages contactless payment. In a time when you're supposed to keep a distance from others, owning a digital wallet has never been this timely. Now you don't have to touch other people's hands or cash to complete transactions. Just tap away and you're good to go.
It helps you keep track of your budget. Now you don't have to count your cash just to check how much you have left. Since your wallet is digital, all it takes is a few taps to determine whether you can afford that shiny new gadget or not.
It allows you to access exclusive promos. Most mobile wallets offer exclusive deals and discounts to their users. So don't ignore those notifications urging you to upgrade to their digital wallet option. You might end up saving on your online purchases.
Mobile Wallets to Check Out in the Philippines
GCash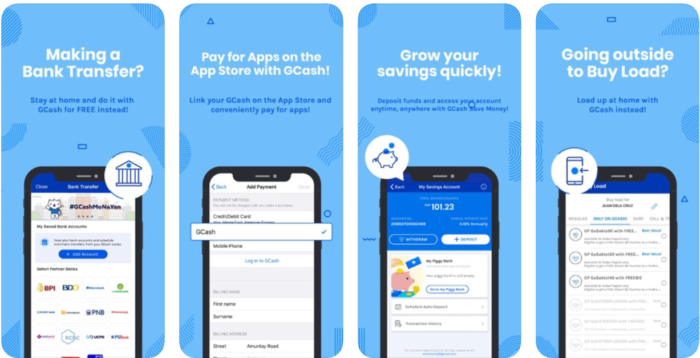 Ideal for: people looking for an all-in-one wallet
If you're opening a mobile wallet for the first time, GCash is a good place to start. Currently, it is the most versatile online wallet app out there. From paying bills to investing money, you can do most of your online transactions in just one app. And just to be clear, you don't need a Globe number to open an account. Registration is open to all networks.
Download the GCash App
Want to try out GCash? Go ahead! It may be the right online payment app for you. GCash is available for both Android and iOS devices. You may download the app via the links below:


GCash Key Features
Express Send - send and receive money instantly
GSave - open a savings account right from your phone
GCredit - qualify for a credit line of up to PHP 30,000
GCash Invest - start an investment for as low as PHP 50
Pay bills from a wide range of billers nationwide
Read more: GCash 101: A Handy Guide for New GCash App Users
PayMaya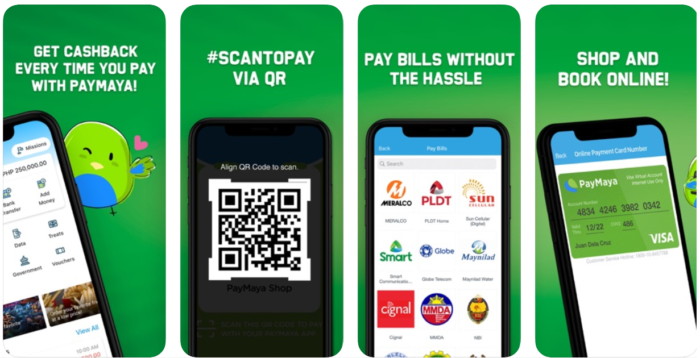 Ideal for: people who loves cash rebates
PayMaya is an equally capable digital wallet app that rivals GCash in terms of features and popularity. Successfully opening an account gives you access to a virtual card that can be powered by either Visa or Mastercard. This makes online shopping a lot more convenient. Plus, you get to receive cash rebates and rewards[1] when you use PayMaya on a regular basis.
PayMaya Key Features
Secure virtual card - powered by Visa or Mastercard for online purchases
Receive cash rebates and rewards from your online transactions
Buy additional PayMaya physical cards for in-store purchases
Pay bills and buy prepaid load with fixed cashback rates
Real-time in-app transaction statements
Read more:
Coins.ph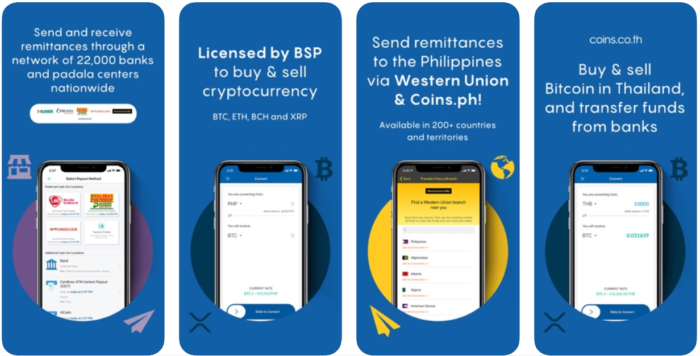 Ideal for: people looking to dabble with bitcoin
Interested in dealing with bitcoin? Get a head start by downloading the Coins.ph app. It is the only mobile wallet in the Philippines that is powered by blockchain technology. Aside from that, Coins.ph can do basic online transactions you would expect a mobile wallet can. You can also reload your Beep card and EasyTrip account in just a few clicks.
Coins.ph Key Features
Buy bitcoin and other digital currencies
Reload your Beep card and EasyTrip account
Buy game credits and get exclusive discounts and deals
Receive cash rebates by paying bills and buying prepaid load
Withdraw from Security Bank ATMs nationwide - no card required
Read more: Coins.ph App: A Quick Guide to Using the Mobile Payment Platform
GrabPay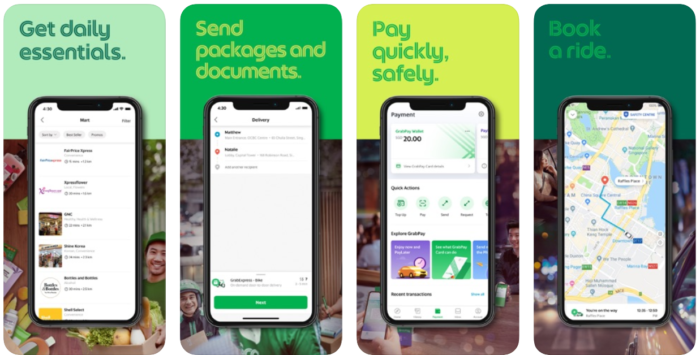 Ideal for: people who use Grab services a lot
If you enjoy using Grab services on a regular basis, then you should upgrade to their GrabPay payment option. Aside from booking Grab rides and other Grab services easily, your Grab digital wallet can also be used to pay for online and in-store purchases, monthly bills, and prepaid load, among others. Enjoy frequent Grab rewards and promos as well.
GrabPay Key Features
Book Grab rides, GrabFood, and other Grab services seamlessly
Pay for online purchases and in-store purchases
Pay bills from a wide range of billers nationwide
Enjoy exclusive deals and discounts from Grab
Read more: Your Ultimate Guide to Using GrabPay
Moneygment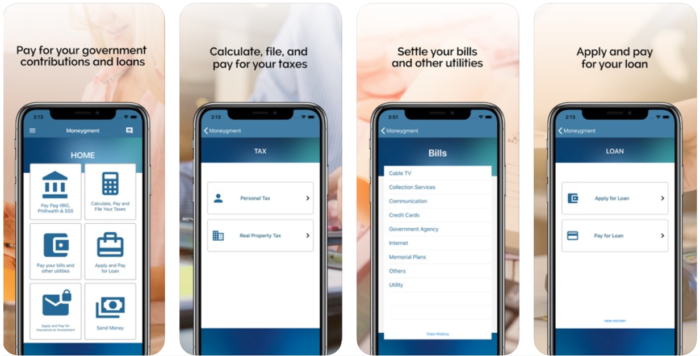 Ideal for: people who are regularly transacting with government agencies
Looking for a new way to pay government dues or receive money from abroad? Check out the Moneygment app. Aside from the usual digital wallet functions, Moneygment offers an alternative way to pay taxes, loan payments, government contributions, and others. It also has a friendly UI so even the less tech-savvy people can start managing their finances better.
Moneygment Key Features
Easily pay for tax filings and government contributions
Send and receive money from loved ones abroad
Pay bills from a wide range of billers nationwide
User-friendly UI to make it accessible to everyone
Read more: Moneygment App Guide: Pay Bills, Transfer Money, and More
7-Eleven CLIQQ Rewards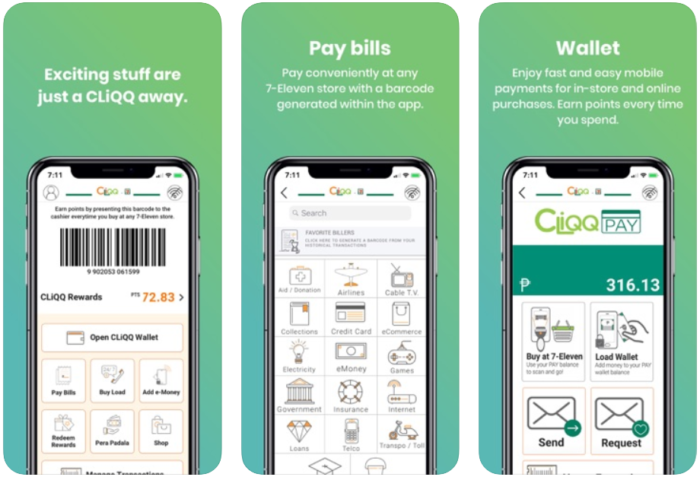 Ideal for: people who constantly shop at 7-Eleven
Is shopping at the nearest 7-Eleven store part of your daily routine? Then you should have the 7-Eleven CLIQQ Rewards app installed in your phone already. Earn points for every purchase by presenting your QR code and score discounts, free meals, and other freebies. Plus, the satisfaction of having the cashier scan your QR code is something everyone should feel.
7-Eleven CLIQQ Rewards Key Features
Earn rewards points for any purchase at 7-Eleven stores
Pay bills, government fees, and other types of payments
Enjoy exclusive discounts and promos from 7-Eleven
Convert your points to free meals and other items
Read more: 7-11 CLiQQ App Guide: Pay Your Bills and Send Money Anytime
PayPal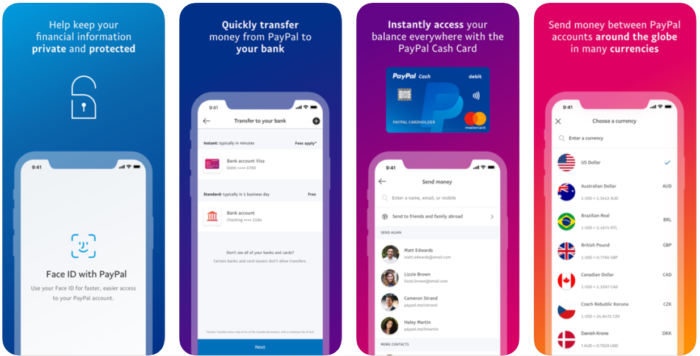 Ideal for: people mostly dealing with overseas transactions
There's a reason why PayPal has always been a freelancing essential. For one, it is not just a recognized mobile payment app in the Philippines but also globally, making it easier to receive payments from clients abroad. You can also use it to send and receive money to your loved ones abroad. More importantly, it makes paying for international purchases and subscriptions more convenient.
PayPal Key Features
Send and receive money from anywhere in the world
Link your local credit or debit card for overseas purchases
Request money and get paid easily with PayPal.me links
Read more: PayPal Account Guide for First-Time Users in the Philippines
Lazada Wallet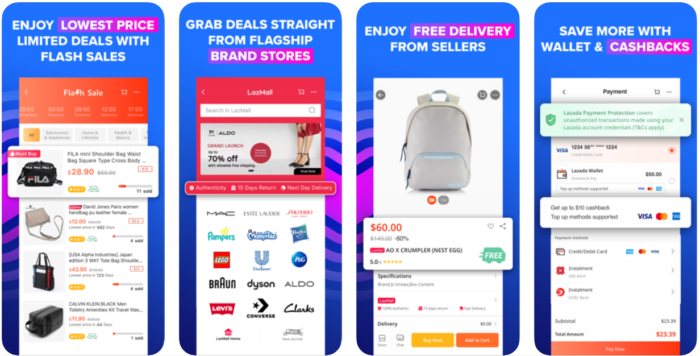 Ideal for: people who constantly shop at Lazada
Even Lazada online shoppers can now have their own e-Wallet. Say goodbye to finding some spare change when your delivery arrives. Just order, pay using your Lazada Wallet[2], and receive your package with the least amount of contact possible. Plus, activating your Lazada Wallet gives you access to Lazada Loans so you can shop now and pay later.
Lazada Wallet Features
Make order payments from Lazada a lot more convenient
Shop more, pay later with Lazada Loans
Pay bills from a wide range of billers nationwide
Enjoy exclusive deals and discounts from Lazada
Read more: Complete Guide to Lazada Wallet for Online Shoppers
Final Thoughts
Going cashless is more than just a trend: it's a preview of what the future will be. Give it a few more years and eventually, more digital wallets will emerge. Better get used to the new normal by choosing the best e-Wallet that suits your needs.

Sources: